[Updated: September 2019]
If you're looking for something extraordinary and you need a change from the all-inclusive resorts in Mauritius, you need to put Réunion on your bucket list. The island offers visitors an astounding range of attractions. You can brave a visit to the Piton de la Fournaise, Réunion's active volcano or you can visit the three spectacular cirques (natural amphitheatres) which flaunt idyllic Creole villages. There are endless opportunities to relax on one of the beaches stretching over 17 kilometres of the coastline, and if you feel like more action you can lace up your hiking boots and hit the trails. Here are 10 reasons why you need to enjoy a Réunion Island holiday.
1. Ease of access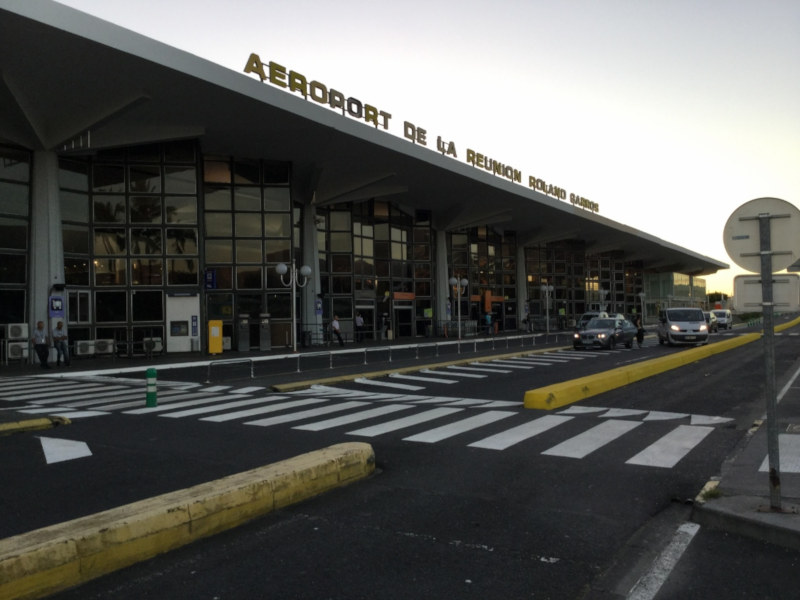 Réunion is one of the overseas territories of France, but you can visit the island without a visa for a stay less than 90 days. It's very accessible with a 7-hour flight from Johannesburg. Air Austral offers direct non-stop flights twice a week on Thursdays and Sundays. Located in the Indian Ocean, east of Madagascar and about 200 kilometres southwest of Mauritius, the island covers a surprisingly large area of 2,512 square kilometres. The official language is French with Creole widely spoken as well. Before you go, brush up on your French as besides the St-Gilles area, English is very rarely spoken. The Euro is the local currency and the best time to go for Réunion Island holidays is late April until November when it's cooler and drier.
2. It's not a "stay-in-your-hotel" kind of place
Réunion is not a place where you'll spend your days lounging around the hotel pool or munching your way through an all-you-can-eat-buffet. It's the kind of place where you will be getting up with the birds and hitting the road to explore this magical island.
3. Easy to see the island on wheels
Many of the top attractions are located inland, in the mountains, so it's recommended to hire a car. Don't stay in one place when visiting Réunion – there's so much to see! Although the island is relatively small (63 kilometres long and 45 kilometres wide), it has excellent roads and highways (which are very well sign-posted). When you move inland into the mountains, your travel time will escalate due to the many hairpin bends, steep hills, sheer cliffs and spectacular scenery. Petrol stations are plentiful and petrol costs about €1.54 (approximately R25) per litre. Buckle up because you'll be driving on the right-hand side of the road and don't forget to pack your International and South African drivers licences.
4. Awesome self-drive itineraries
To get a good feel for the island, consider at least a 7-10 night stay. With the Air Austral flight arriving just after 17:00, it's advisable to stay quite close to the airport in the capital city of St Denis for your first night. This minimises the stress of having to navigate through the rush-hour city traffic and coming to terms with driving on the right-hand side of the road on arrival. You can easily arrange a taxi or prepaid transfer from the airport to your hotel and then have the car hire company drop your car off at your location the next morning. Here is a suggested self-drive itinerary which will give you a very good overall idea of the island:
| | |
| --- | --- |
| Day 1 | St Denis |
| Day 2 | Hell-bourg (Salazie) |
| Day 3 | St Philippe |
| Day 4 + 5 | Le Tampon / La Plaine des Cafres (Volcano) |
| Day 6 + 7 | Cilaos |
| Day 8-10 | St Gilles-les-Bains |
5. Picturesque Creole mountain villages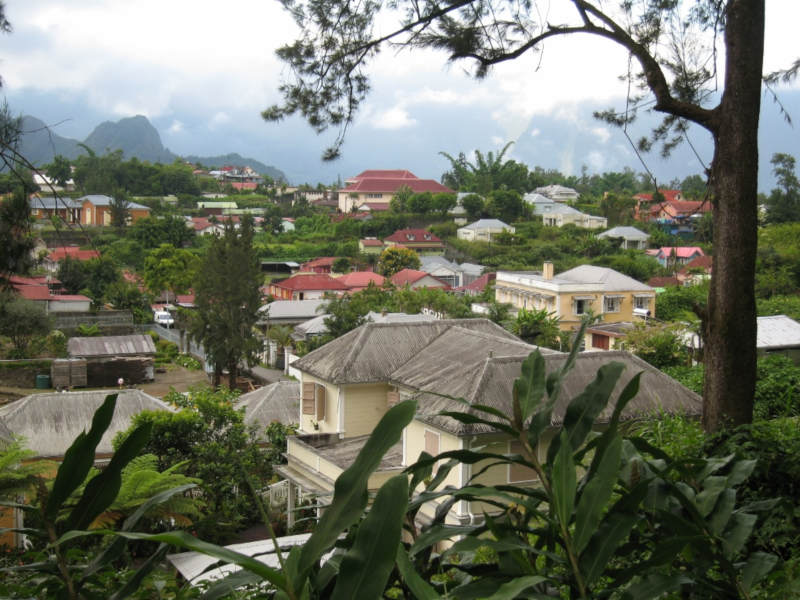 Réunion's most enticing natural formations are its three cirques (Salazie, Cilaos and Mafate) which were formed inside of the "Piton des Neiges". The volcano gave birth to this destination, which in turn resulted in the chance to experience amazing Réunion Island holidays. These canyons attract visitors looking for adventures ranging from hiking the hundreds of kilometres of trails to canyoning, mountain biking and for the-not-so-adventurous, there's exploring the quaint Creole mountain villages. Mafate is only accessible by helicopter or by hiking, however, if you can stomach the hairpin bends there is a magnificent look-out point of Mafate a short drive from St Gilles.
Must-see villages:
Located on the edge of Cirque de Salazie, Hell-bourg is deserving of France's "most beautiful French village" award. Visitors spend their time strolling through the town and taking photos of the enchanting Creole houses and colourful flower gardens. Treat yourself to a café au lait and a delicious chocolate and banana crepe at the local crêperie.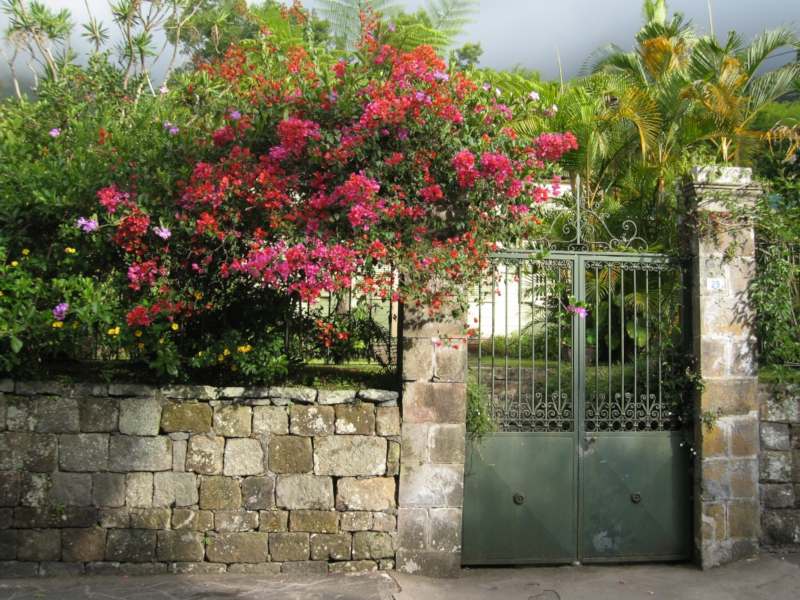 Accessing the village of Cilaos is not for the faint-hearted. The memorable road to Cilaos is a long series of hairpin bends (420 of them) winding up for about 40 kilometres into Cirque de Cilaos. It's well worth the nail-biting drive as Cilaos is surrounded by magnificent mountain ranges that lend it its charm and character. You can wander the streets sampling the local speciality lentil dishes or pop in at the local market to buy some rum and vanilla or visit the thermal baths. For the more adventurous Réunion Island holidays, there's canyoning, climbing, hiking and mountain biking.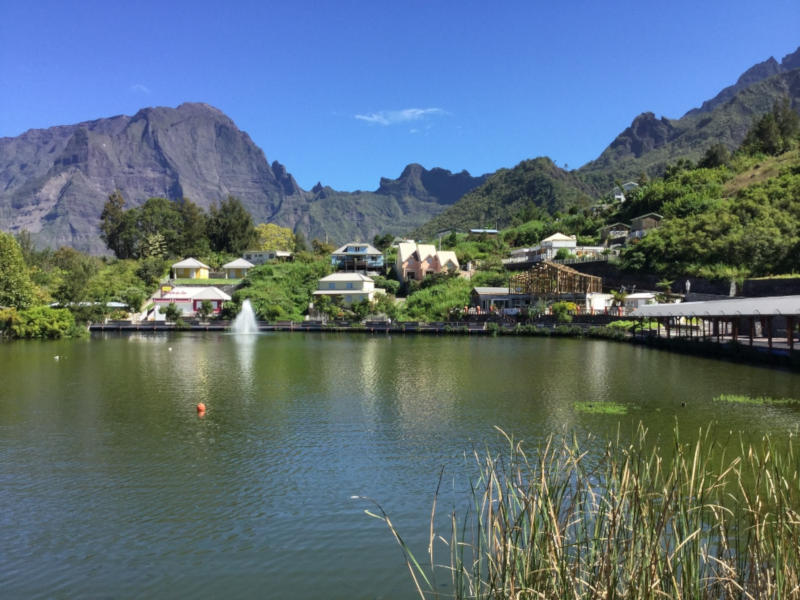 6. So many beds to choose from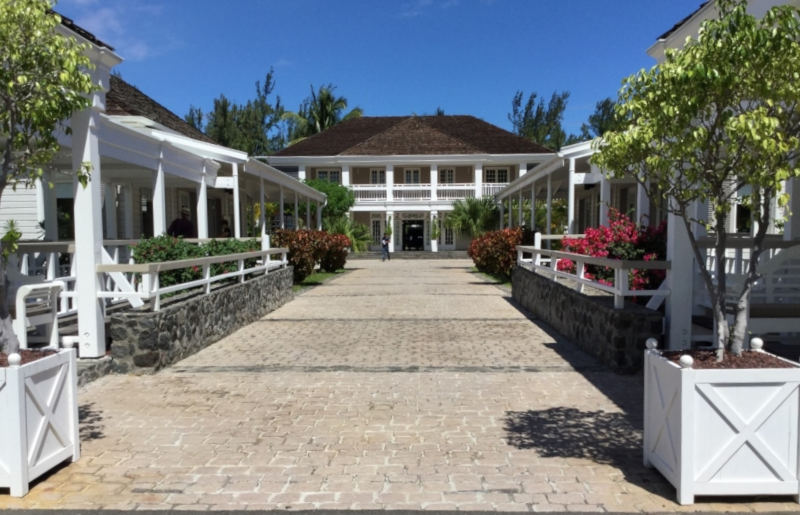 Goldilocks would have been thrilled with the wide variety of accommodation packages Réunion has on offer. Mix it up with high-end beach hotels and comfy middle-of-the-road country bed and breakfasts in the mountains. The bigger cities like St Denis offer 3 to 5-star hotel options. Mercure Creolia Ile de la Reunion, for example, offers gorgeous views and a huge pool. You will be spoilt for choice for accommodation options in Saint Gilles. The LUX Saint Gilles hotel, for example, is a fabulous, luxurious way to finish your Réunion Island holiday. Boasting the biggest pool in Réeunion and easy access to the coral-sheltered lagoon, the hotel is tucked away in acres of beautiful tropical gardens with its creole villas sitting in the shade of coconut palms. Have breakfast at the hotel and eat out in the evenings as there are many fabulous restaurants nearby. Boucan-Canot is a vibey beachfront strip with many eating options and the most divine ice-cream in Réunion.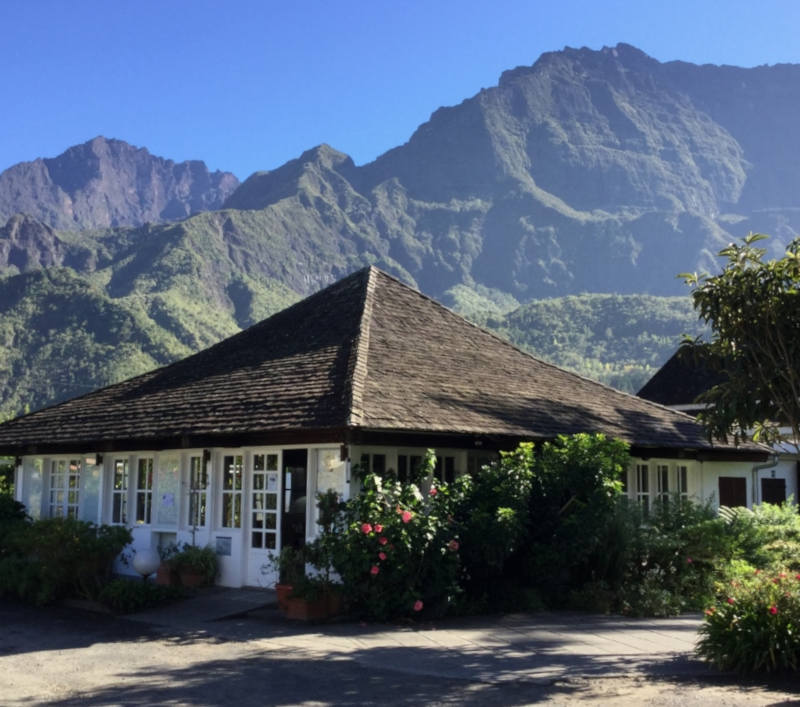 7. Mouthwatering local cuisine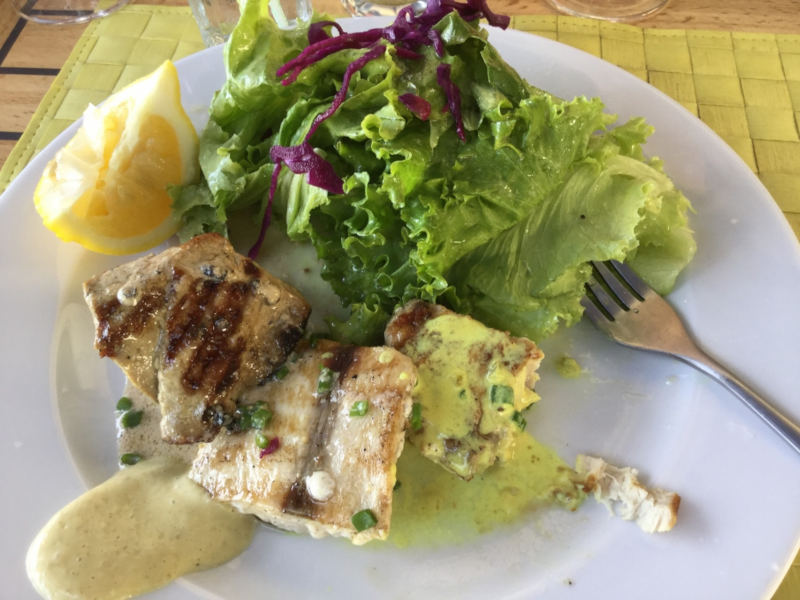 Whether you are staying at a 5-star hotel or a local gite (bed and breakfast) during your Réunion Island holiday, rates include breakfast most of the time. This generally consists of coffee, tea, juice, French baguette, pastries, cheese, ham, salami, yoghurt and fruit. Le Picknique is a very popular Réunion pastime and there are plenty of places to picnic on the island. Lunch options range from cheap and fuss-free road-side food trucks offering whole braaied chickens, pizza and sandwiches, to the fabulous patisseries selling delicious French pastries and bread. There are also huge French supermarket chains like Carrefour and many sit-down restaurant options. The average cost of a meal at a sit-down restaurant is €12 – €23 (approximately R200 – R380) per person. Réunion cuisine is a real melting pot of cuisines from India, China, France, Madagascar and the African mainland. The regional specialty is cari, a truly Creole dish in which many ingredients such as Indian spices, meat, poultry, fish, garlic, onion, plenty of tomatoes, turmeric, cloves and ginger are all simmered together. There is a wide choice of French and South African wines, beer and soft drinks. You can drink the local tap water, but reasonable priced bottled water is widely available. It costs about €2 (R33) for a big bottle of water and €32.50 (R50) for a coke in a supermarket, though drinks in restaurants are pricier – beers and cooldrinks cost around €8 (R135) each.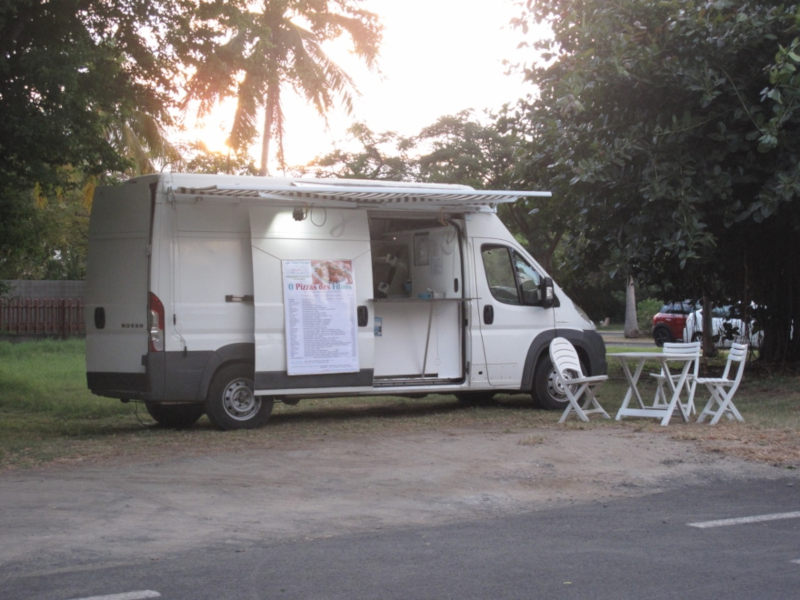 8. Child-friendly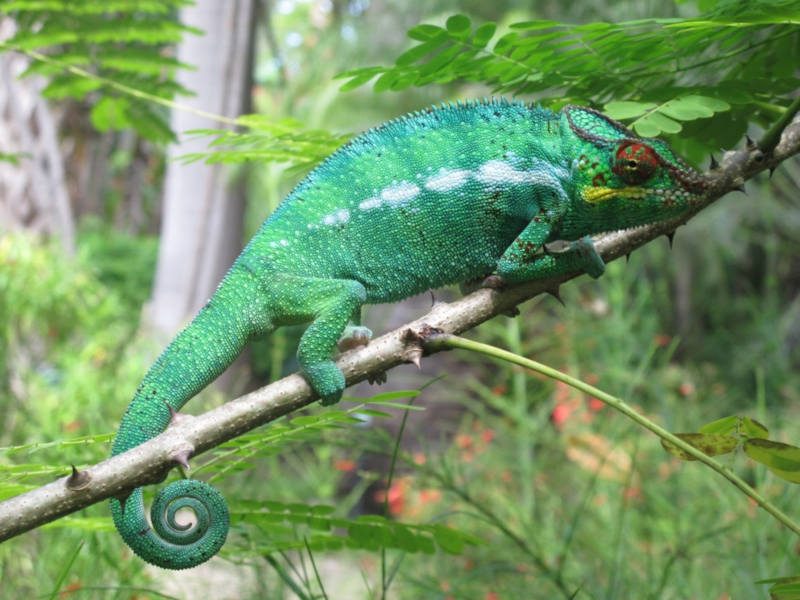 Réunion Island holidays are a fitting choice if you are travelling with children. With its beaches, swimming pools, picnic spots and abundant choice of outdoor activities as well as healthy food options, it provides a hassle-free travel destination for families. Many hotels and bed and breakfasts provide an additional bed or cot in the room to share with parents at a small extra cost. Most restaurants have children's menus with reduced prices. St Gilles offers a fabulous aquarium as well as the Jardin d'Eden with interesting plants, flowers and curious-looking chameleons. Kids' clubs at the bigger hotels are very small and limited and don't provide the facilities and programs that neighbouring Mauritius does.
9. Piton de la Fournaise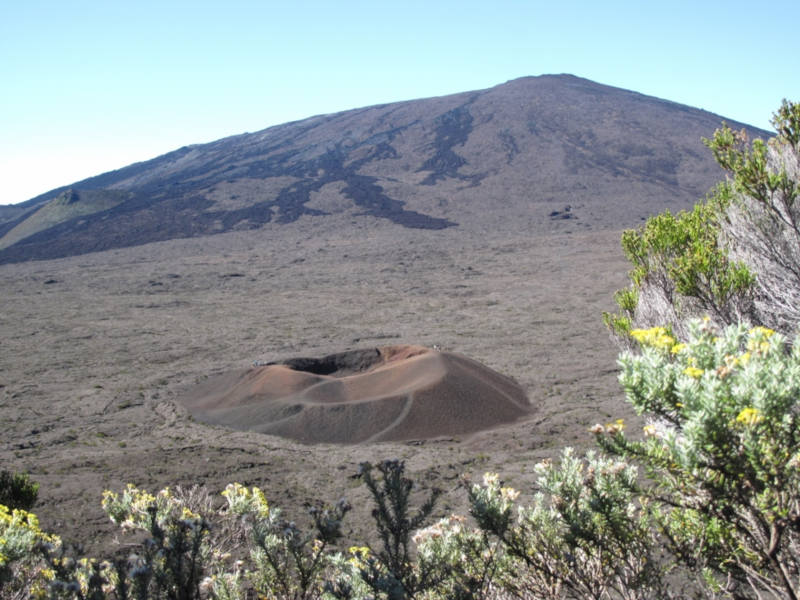 Situated in the southeast corner of Réunion Island, Piton de la Fournaise is one of the world's most active volcanoes, having erupted over 190 times since first being recorded in 1640. The most recent eruption was in August in 2019. You can view the volcano from the car park, walk to the base or if you're feeling intrepid, you can hike the two and a half hours up to the top of the volcano along a clearly-marked path. The landscape is other-worldly and feels as if you're walking on the moon. You can also view it from a helicopter tour. It's a major tourist attraction and volcanic activity is constantly monitored. This incredible site absolutely has to be included when enjoying Réunion Island holidays.
10. There's always more to discover
Lava tunnels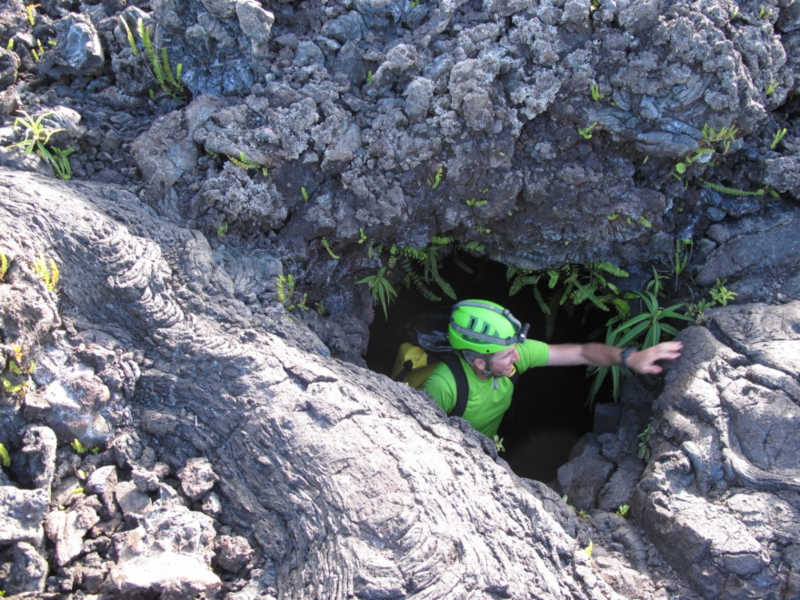 Réunion Island holidays provide you with the unique experience of walking underground through these impressive tunnels. They were formed when the outside skin of a molten-lava flow solidified. After a short walk from the car park along the hardened lava, you will enter through a cave and be briefed by your guide. You'll be given headlamps, helmets and knee pads and a fascinating 2-hour trip will begin. It's surprisingly hot inside the tunnel with high humidity levels. The tunnel is wide but not always very high so brace yourself for some crawling. Definitely not for those with claustrophobia or back and heart conditions.
St Paul's Market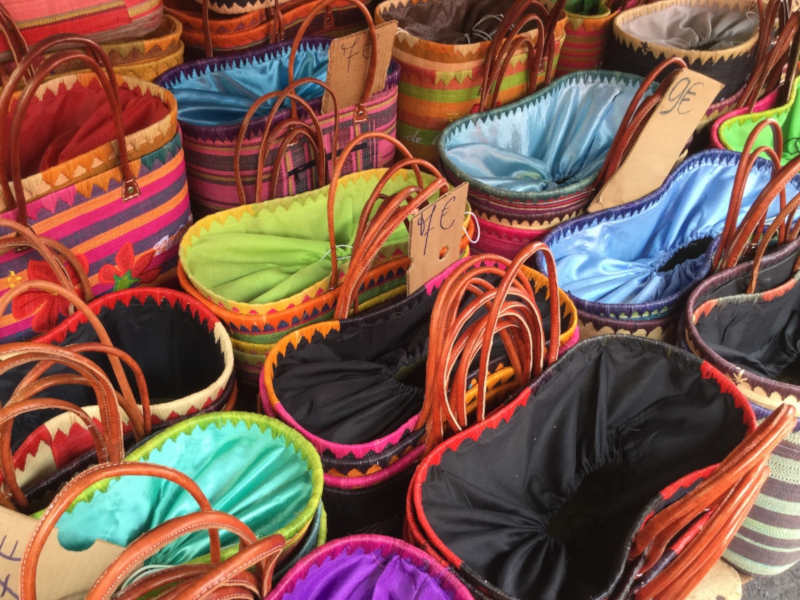 Located on the west coast of the island and a short drive from St Gilles, St Paul provides the weekly setting for one of the most fascinating street markets to explore during unforgettable Réunion Island holidays. Open all day on Friday as well as on Saturday mornings, dozens of stalls are set up on the seafront esplanade selling an array of goods including arts and crafts, basketwork, hats, homemade bread, exotic fruit, jewellery and clothing. Be sure to check it out.
St Gilles-les-Bains
This is where you will find Réunion's premium sunbathing destination. It's a 20-kilometre stretch of lagoon with beautiful golden sand, rare for an island where most of its sand is of the black volcanic variety. Scuba diving, deep-sea fishing on charter fishing boats, snorkelling and swimming are some of the many outdoor activities you can do at Saint Gilles. A 1-hour drive from St Gilles is Le Maido, which offers a panoramic view of Cirque Mafate (a caldera, formed by the collapse of the large shield volcano, Piton des Neiges).
Take a helicopter tour
Corail Helicopters offers eight sight-seeing helicopter tours ranging from 15-55 minutes at a cost of €95 – €320 (R1,560 – R5,250) per adult. There are 2 bases – one at St Pierre and the other at St Gilles. With six passenger seats, this helicopter tour is one of the awe-inspiring parts of Réunion Island holidays, with dramatic scenery and landscape views from the sky.
Now you have plenty of reasons to plan a Réunion Island holiday!
Subscribe to our newsletter and keep an eye out for fantastic flight specials to this dreamy island destination.
Do you have other reasons why Réunion should go on every traveller's bucket list? Let us know in the comments!