The amazing thing about living in these digitally advanced and highly mobile times, is that a business owner can base themselves almost anywhere in the world and experience a much wider market by trading in the online space. SA entrepreneur Candice Winterboer is an online marketing expert and presently runs her business Alfalfa Content Generator from the Swiss capital of Bern. Is she living the dream, or are there aspects of Cape Town that she misses from a leisure or business perspective, asks Vanessa Rogers.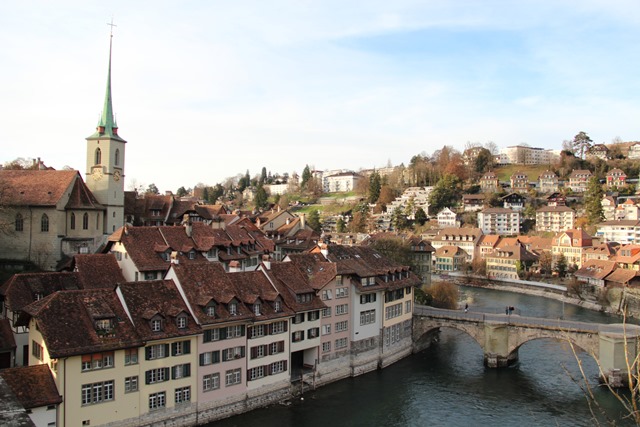 There's a one-hour difference between Switzerland and South Africa in the winter, so Candice's typical working day starts as early as possible to ensure she doesn't miss too much of what's going on with her numerous clients back home. "Working from home is a challenge in the winter," she says, "because there are days when it feels like I never leave the apartment." Right now, it's approximately 7 °C each day – chilly with light drizzle.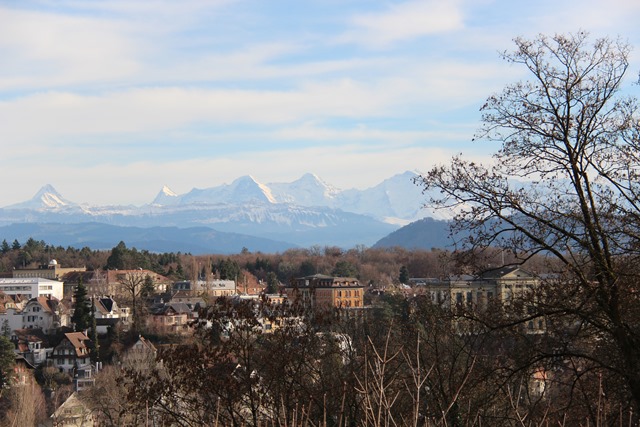 Cost of living … gulp!
Switzerland is one of the most expensive countries in which to live. Besides the 12:1 Rand-Franc exchange rate, items are up to three times pricier there than back in SA. "A coffee that you'd pay R25 for at the Vida would cost R75 over here," she explains. Because most of Candice's income is earned in Rands, enjoying a good standard of living can be quite a push; it helps that her Swiss husband, Steve, earns Francs.
To make living in the Swiss capital more affordable, Candice aims to acquire a few Swiss clients so that she can earn some of the local currency to live off, but this is a slow process. She believes that having a local language would definitely be an advantage, as the Swiss "seem inherently cautious and mistrusting of anything non-Swiss. I'm sure if I spoke German I'd have a foot in the door, however I've opted to learn French since my in-laws ONLY speak French, so it was either more business or a connection with the new in-laws …"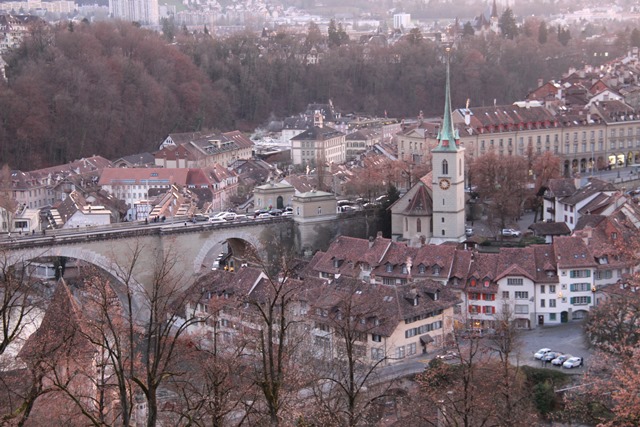 Although the official international business language is considered English, in Switzerland business communications take place in German, and sometimes French. "While many German-speaking Swiss can speak English well, business is still conducted in German unless you're based at a big multinational."
Meetings with her SA clients take place via Skype from her home office, but meetings with potential Swiss clients – this is done over lunch: "The Swiss have their main meal at lunchtime and we have fondue, as one does." Sometimes Candice will venture out and work from a coffee shop – her favourite is the local Starbucks because it has a warm, loungy atmosphere. "Most coffee shops don't actually offer free Wi-Fi to customers – you have to pay for it – but it's an expense worth taking on if you want to be around people and perk yourself up after weeks of grey weather," Candice explains.
While the weather might be a downer at times, Candice cites the Internet speed and a lack of power cuts as two of the benefits of living in Europe. "I also feel like I've achieved something here because it's not common for people to have their own business. Entrepreneurship is not encouraged or inbred like it is in SA, so when people hear that I'm running my own enterprise, they're genuinely interested and impressed, which does wonders for the ego."
Also read:
Smooth passage around Bern
Candice's husband Steve takes their car in to work, so she makes use of public transport to get around. "I take the tram or a bus if I'm in town. For trips from one town to another, the train is better."
Because public transport is relatively expensive, having a bicycle is a must for locals – although when it's freezing outside and/or snowing, "the bike stays firmly indoors."
Almost anyone you've met who has used the Swiss public transport system will agree with Candice's description: "Every bus/train/tram is on time, so there'll never be a surprise that leaves you stranded on a platform or in a bus shelter. And nobody checks the tickets; they simply trust that you'll buy them before boarding."
Spot checks can be costly, though: if you're found inside the system without a ticket, the fine is CHF100 (around ZAR1200!), which officials expect you to pay immediately, in cash!
Although, impressively, all towns and areas are serviced with public transport, the further out you live, the longer they take to get to you.
"If we lived outside Bern or a bigger city, I'd definitely need a car."
Things to see and do
Public transport makes it easy to get around, so take the chance to visit small historic towns like Thun, advises Candice, which is set on a beautiful lake of the same name.
"In Bern, you'll want to take in the architecture, tiny cobbled streets and covered walkways of the old town. The active will enjoy a walk or run along the meandering path next to the river Aare."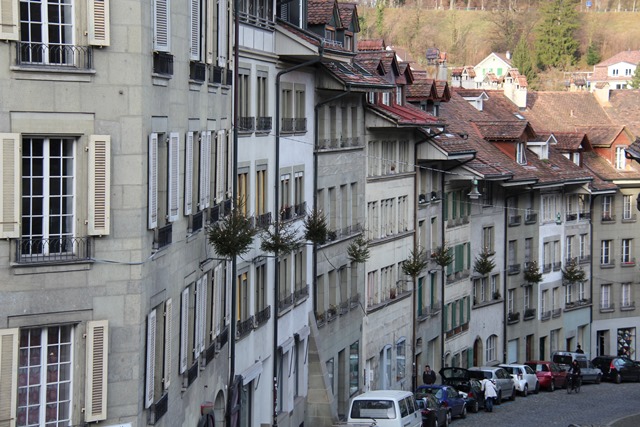 Social scene
A typical Friday night for Candice and Steve consists of meeting up after work, ordering a drink at Volver and then heading to Kung Fu Burger. It used to be a Chinese restaurant, but has recently been bought out by new owners who've given it a Swiss touch by offering the raclette burger as a special: "The décor was never changed, but they serve incredible burgers with double-fried fries and veggie chips." A bonus: the service is excellent and it won't break the bank.
The couple don't often go clubbing but they do enjoy the touristy vibe of Cuba Bar for an after-dinner drink and live music.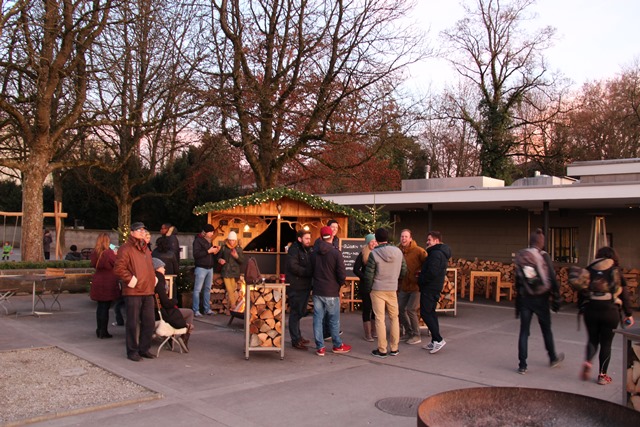 "We socialise with a mixed group – many of my friends are from the American Embassy, and I have some German friends (from Germany, not Swiss German) too," says Candice. "Bern is the capital, so many expats are based here, which makes making friends a bit easier – locals tend to stick to themselves; a bit like in Cape Town."
Like in any city, one notices the gadgets and cellphones people use, retail being a thriving industry as most people have the money to shop. "Most people use iPhones, it seems, although I'm sure all the brands are represented. I've just noticed that everyone has a smartphone; there are no dinosaur Nokias floating around."
Sights, sounds, cheese and chocolate

Christmas time is lovely in Bern, when every building or property owner seems intent on outdoing their neighbour with Christmas decorations. "People go to a lot of effort with their lights and trees, so it's quite a feast for the eyes," says Candice.
By contrast, in the summer, flower baskets are hung up all over the place, making the city quite beautiful – and a contagious sense of holiday excitement can be felt as the weather begins to improve.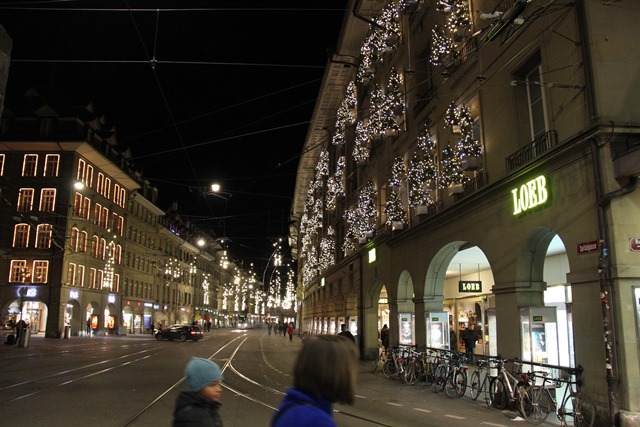 Candice and Steve do their shopping at the local Co-op, although it can also be fun to browse at the farmers' market. She explains that Swiss stores are very good at stocking only seasonal fruit and veg, and they offer a BIO option that is free range, free from pesticides and about the same price as produce at the market.
"I eat a lot more cheese now which, being a protein, replaces at least one meat meal a week. We do generally eat less meat here, as it's quite expensive. Chocolate? YES! And lots of it …"
Don't miss the delightful aromas emerging from John Lehmann's Chocolate Workshop, in the Fribourg region.
Swiss-style fitness
While it may be difficult to motivate yourself to head out running when the weather is miserable, Candice has solved this issue by finding herself a running buddy, Greta, who is from the US and works at the American Embassy in Bern. "She's a hard-core runner, which makes bailing very hard," laughs Candice.
Candice and Steve also belong to a yoga studio, although sports clubs and studios are extremely pricey: "CHF35 per yoga class; I was paying ZAR100 in CT."
For this reason Candice has cleverly developed her own exercise routine to do at home and also tries to leave the house at least once a day for a brisk walk into town – "This takes about the same amount of time as walking from Tamboerskloof (where I used to live) to the restaurants in Bree Street, Cape Town".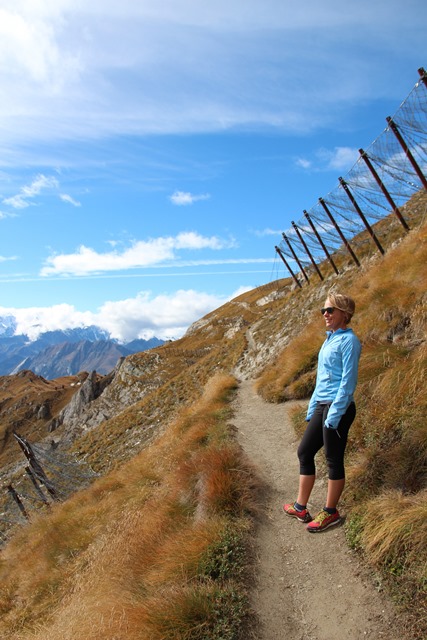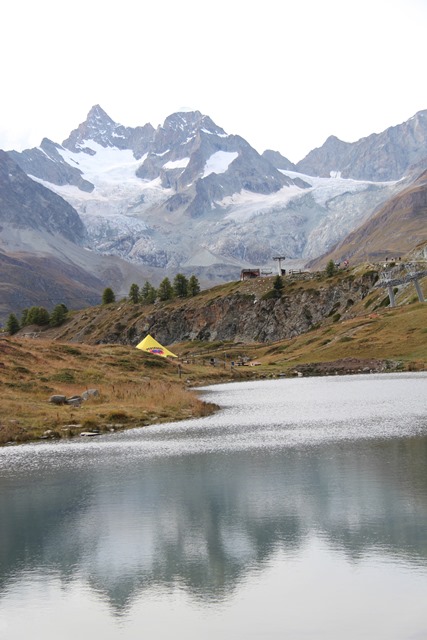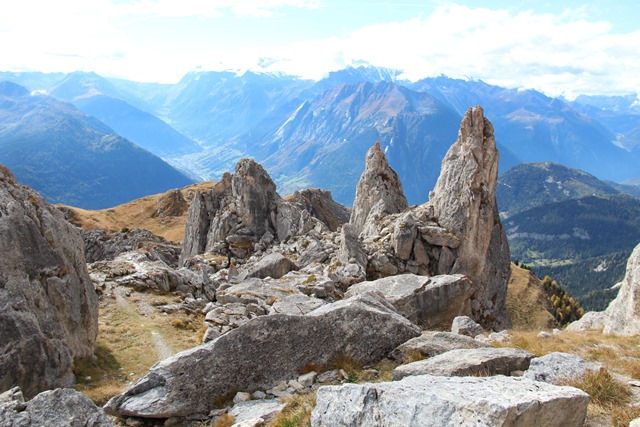 "Steve has been skiing and snowboarding since he could walk," says Candice, "and I learned during the two and a half years I lived in the US, so when it snows we go to his parents who live in Valais, the mountainous Southern part of Switzerland."
Resorts the couple have visited include Crans Montana, Verbier, Grindelwald and even Engadine, but they tend to pick a local resort as they get a discount there.
"Steve's work as a brand manager for Perskindol, main sponsors of the Swiss Epic, takes him to sporting events in both summer and winter, so we make the most of these opportunities to enjoy the Swiss outdoors – it is quite spectacular and very different to anything I've seen in SA," enthuses Candice.
If you're visiting Bern in the summer, Candice recommends Guerilla Yoga, which takes place weekly in a lovely outdoor space, as well as the Busker's Bern Street Music Festival from 6 to 8 August.
Also read:
Favourite features
The number one pros of living in Switzerland, for this sporty South African business owner, include the increased opportunity to travel, the opportunity to do incredible trail runs and the fact that skiing is on tap in the winter. Workwise, Candice reckons Bern is a great place to be based because just acquiring a few European clients will mean quite a big jump in her income, for the same amount of work.
Another pro must surely be the opportunity to celebrate a 'real' White Christmas in cold, snowy weather: their plans include shopping at the Christmas market 15 minutes from home; celebrating in a chalet in Montreux with Steve's family – a Colombian/Swiss affair; and Gluwein "sundowners" on the 24th at the Montreux night market (the sun will have set by 5pm).
Back at the ranch
Candice and Steve were married in Switzerland and will be returning to Cape Town for the SA version of their wedding in early 2015. This will present her with the opportunity to touch base with both clients and her ops manager, Liz Olbrich.
Spending time outdoors running, at the beach, at a couple of Kirstenbosch concerts – even the Up the Creek music festival – rank high on her list of to-dos. It seems that despite all the benefits of life in Bern, our local weather at this time of year can't be beaten!
Humour in the contrast
While the Swiss are very cautious when it comes to foreigners, especially African ones, and are definitely quite square when it comes to on-time transport and efficiency, Candice says that in contrast to their Germanic and conservative ways, they go to hot spas where "everyone is naked! Older people too, just hanging out… Also, in the summer, you see people walking around the CBD in just their bikinis and speedos. Of course, you know they are going to jump in the river to cool off, but all this physical openness is fascinating, especially in the light of the Swiss not being very open and engaging culturally," she concludes.