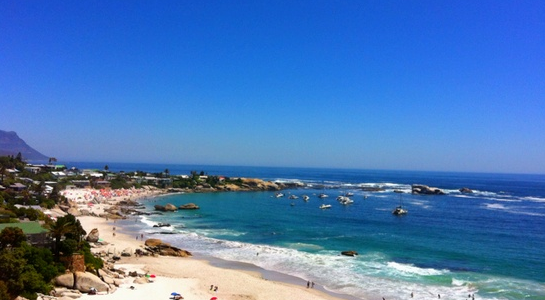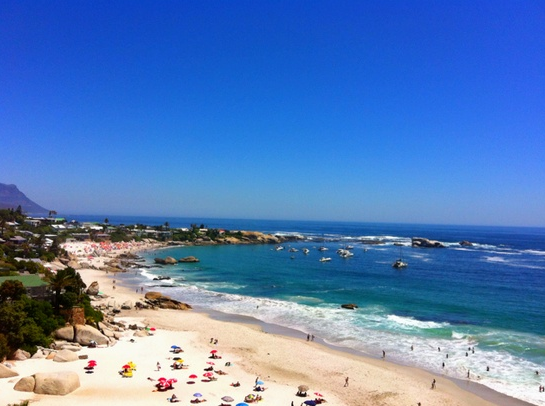 If you're planning a trip to Cape Town, you're definitely going to be spending time on the beach… Here's what you need to remember to make it a fun in the sun (and not sunburn!) kind of day:
–       Sunscreen
And lots of it! There's often a lovely cool breeze that comes off the ocean, which can fool you into thinking it's not that hot, but believe you me the sun is vicious. If you're spending all day on the beach, remember to re-apply sunscreen at least once or twice.
–       A large beach towel
To sit on, and to spread out all the rest of your goodies (see below) so they don't get sandy.
–       A beach umbrella
That tiny pool of shade the umbrella gives you will be very precious during the midday hours.
–       A bottle of iced water
Because you're going to get thirsty in the heat.
–       A few snacks to nibble on
You don't want to have to leave the beach because you're starting to get hungry, especially not if you've got a great spot and everything is finally set up to your liking (I speak from experience here!)
–       A book or magazine
Most of the point of going to the beach in Cape Town is to lie down and read or chat (as opposed to swim in the sea, like Durban). So you'll need to have something to read – preferably something that will let you doze off if you get realllly relaxed (i.e. no thrillers).
–       Some money for ice-cream
More specifically, some money for a granadilla lolly, the perfect Cape Town beach snack. It's a round ball of frozen granadilla juice, that takes ages to finish because it melts so slowly, and manages to be the perfect combination of sweet and refreshing. Lovely!
Armed with this list you'll look (and feel) like a local next time you go to the beach in Cape Town. It's a pleasure!