[Updated March 2020]
The Cape Town Cycle Tour is a long-established tradition in the mother city and is well-known to both cyclists and locals as being one of the most important cycle events in Cape Town. Formerly known as the Argus Tour, the Cape Town Cycle Tour is an annual cycling event held in the greater metropolitan area of Cape Town. The race takes place in March every year, and cyclists of every age and ability get together for a day of intense peddling for a good cause.
The race's route is usually around 109 kilometres long and entrants get to ride along one of the most scenic cycling routes in the world, the Cape Peninsula. Attracting about 35,000 local and international participants per year on average, the Cape Town Cycle Tour is the world's largest individually-timed cycle race.
It's usually a very festive and fun affair, with crowds lining the streets to clap, cheer on and support the racers as they peddle by.
Read on to discover all the need-to-knows about the tour, its route and where you can support.
Cape Town Cycle Tour route
The Cape Town Cycle Tour route is generally a round trip through coastal and mountainous terrain, suburbs, city streets and the Winelands – a truly spectacular setting for a cycling race.
The route begins in the city centre, dips and dives around the scenic Cape Peninsula, before rounding and handing back into the city for the final stretch. Well known "huff-and-puff" points along the trail usually include Chapman's Peak and Suikerbossie. These two infamous landmarks are known for the challenge they present to even the fittest cyclists. Thereafter, you can enjoy the steady downhill to the finish line in the buzzing city centre.
Tour start times
The Cape Town Cycle Tour start times vary depending on which race is taking place during the tour's Lifecycle Week. Generally speaking, the juniour races for kids, between the ages of zero to twelve years old, take place one week before the adult race. The 1.2-kilometre juniour race for youngest kids (zero to four years) kicks off at 8.30 am. Slightly older kids (five to twelve years old) can pick between cycling in the 4-kilometre race which starts at 10 am, or the 7-kilometre race starting at 11.30 am.
Cycle for charity with the Cape Town Cycle Tour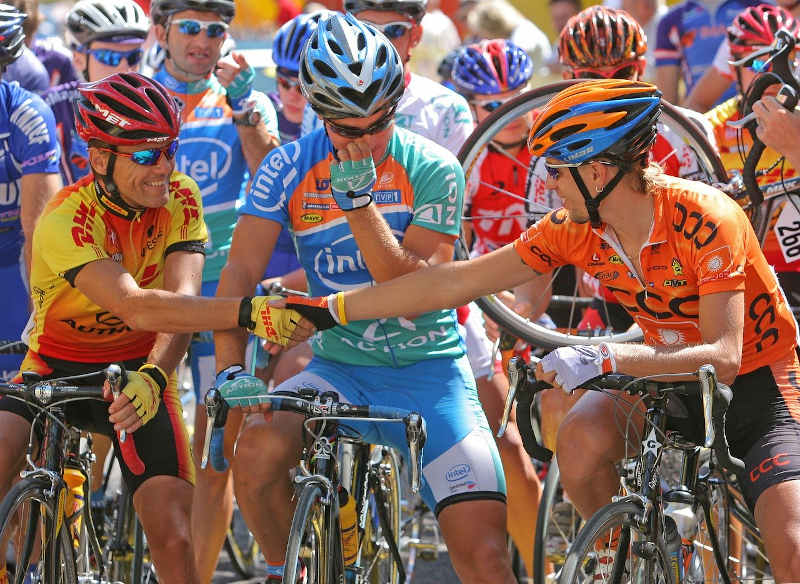 The great thing about the cycle tour is that no matter how you're feeling on those lengthy uphills, you can be certain you're pedalling your bit for charity. The race supports two charities and all proceeds to go:
The Pedal Power Association – Sponsors development cyclists
The Rotary Club of Claremont – Invests their proceeds in a number of fundraising ventures
Flying to Cape Town with your bike?
If you are planning to fly down with your bike to the mother city for the Cape Town Cycle Tour, there are a few important things to remember.
Firstly, you can fly down with your bike on most major South African airlines, but the airlines often have very strict rules to follow for packing your bike. Secondly, it's your responsibility to package and secure your bike correctly to prevent it from getting damaged in transit.
Essential packing instructions to follow include:
Put down the bicycle seat
Turn the handlebars parallel with the frame
Remove both wheels
Remove the pedals or turn them inwards, if you can
Deflate the tyres
Protect your bike using bicycle boxes (reinforced nylon cases), and bubble wrap
For full detailed instructions on how to secure your bike, as well as additional information on transportation and airline policies, please refer to the Cape Town Cycle Tour's official website.
Where can supporters watch the Cape Town Cycle Tour?
Even if you're not participating in the race there are plenty of hotspots along the tour route, where spectators can cheer on the racers and enjoy the action and vibe of the day. Viewing hotspots for gathering supporters include:
Paradise Road in Newlands
Glencairn Beach in Glencairn
Simonstown main road
The Noordhoek Farm Village in Noordhoek
Hout Bay main road
Victoria Road in Camps Bay
Queens Road in Sea Point
Sea Point Promenade
Please remember to be a respectful spectator by being aware of the following:
Be mindful of water usage – don't spray cyclists down with a hose
Fires are strictly forbidden – you are not allowed to make fires of any kind along the route (including open and gas fires)
Throw away your trash – don't litter. If there is no nearby bin, keep your trash on you until you find one
Ignore any baboons crossing your path – do not feed the baboons and keep any food hidden
Do not pick or damage any local plant life or the environment
Please be mindful of fynbos when you park your car or are walking along a path
This is a strictly non-smoking event – do not throw cigarette butts on the ground or leave them lying around – this can quickly lead to bush and veld fires
Will you be competing in this year's Cape Town Cycle Tour, or will you be cheering from the sidelines? Where will you be supporting the cyclists? Let us know in the comments below!
Keen to do more in the mother city? We've got you covered for things to do in Cape Town.
Looking to cool down this summer? Check out our list of best swimming pools in Cape Town to cool off in.
Disclaimer!
All information on this blog post was correct at the time of publishing may change at any time without prior notice. Travelstart will not be held liable for loss or inconvenience resulting from the use of out-dated or incorrectly noted information. All prices are subject to change unless stated otherwise.