Everyone knows you can't visit Cape Town without taking a stab at the mighty mountain, one of the 7 Natural Wonders of the World. If you're new to Cape Town these lesser-known hikes are a great way to get a local's perspective and avoid the crowds. Straight-forward Platteklip can get a little boring and crowded after a while so Travelstart has 7 fresh hiking ideas for every fitness level. You don't have to be a hiking enthusiast or pay the cable car fee to manage the 20 minute ascent to front row seats to the most spectacular view in Cape Town: sunset at Kloof Corner. For adrenaline junkies seeking a new challenge Kloof Corner Ridge Hike offers the most terrifying hike around.
Lion's Head Loop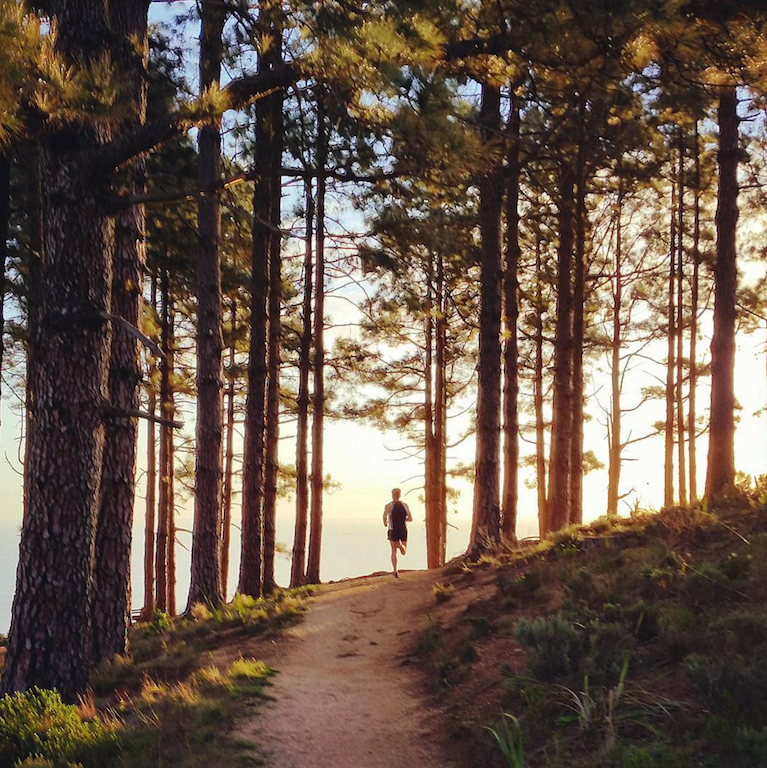 Courtesy of grantclark10 via Instagram
Distance: 5.26 km
Duration: 75 minute walk, great for beginner trail runners
Level of fitness required: low, this is a pleasant stroll with little uphill.
Lion's Head loop is often cited as the perfect trail run for beginners. Mostly flat it is an easy route which circles the base of Lion's Head passing through veld, pine forest, protea forest and as a bonus it has fantastic ocean view in parts. To start simply turn right not left at the base of Lion's Head, this path is fairly self-explanatory as basically follows the base of the mountain, the only concern is the abrupt descent to the road in the last quarter section, make sure children and dogs know to exercise caution. This is the perfect trail for an after work walk with your dog and family.
Kloof Corner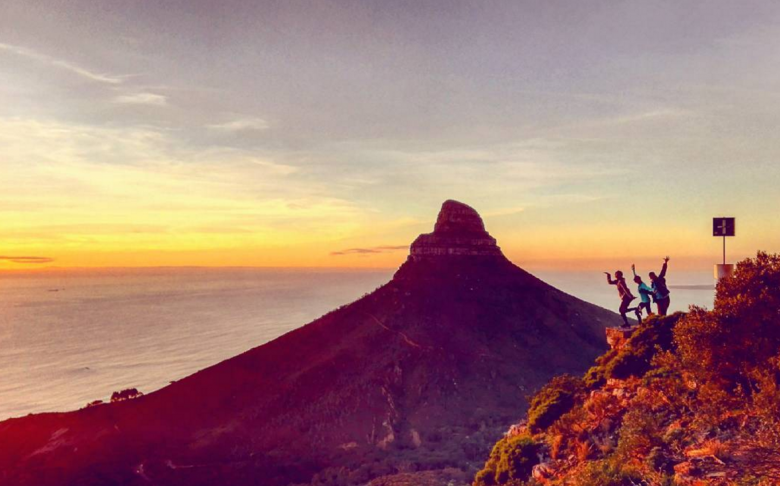 Courtesy of gregthis via Instagram
Distance: 1,4 km
Duration: 20 mins
Level of fitness required: low, the path is steep but wide and stable.
Who needs a rooftop bar when you have Kloof Corner. This is the ultimate sundowner spot. Depending on the way the wind is blowing you can choose which side of the corner to sit on to stay sheltered. Just a 20 minute walk up from the Kloof Corner Parking you'll make sundowners after work even in winter. It's great also for an early morning walk before walk.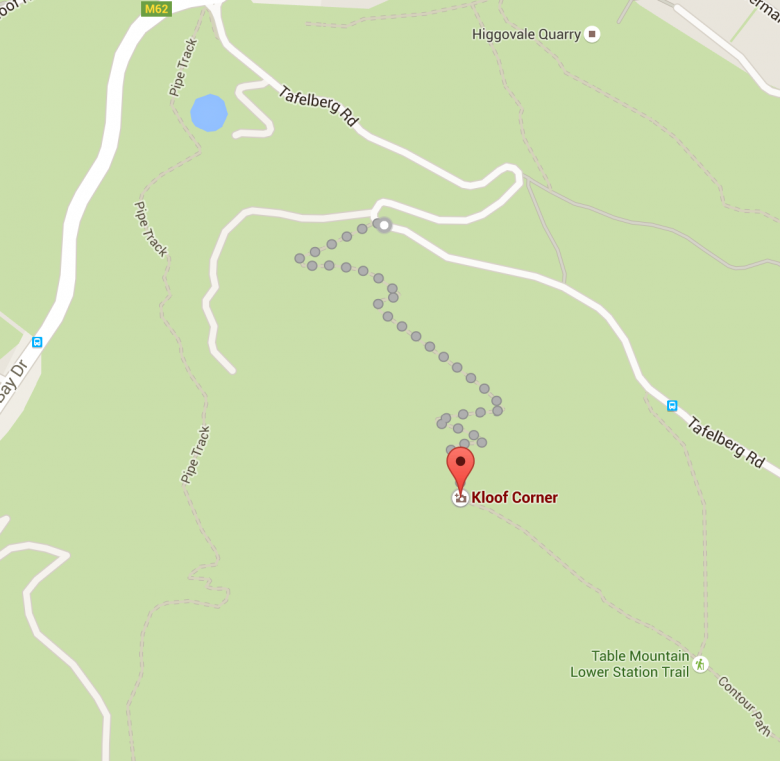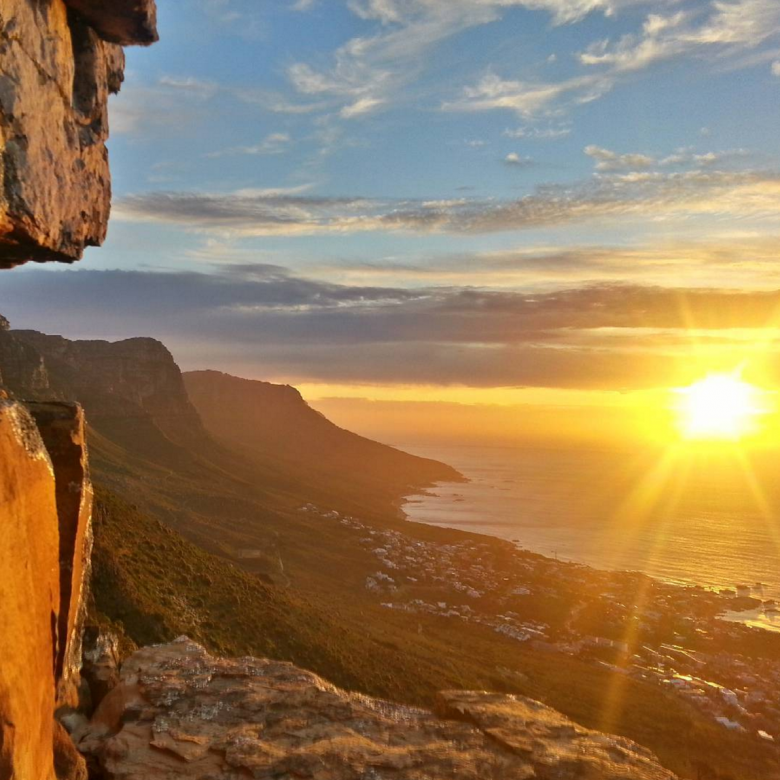 Courtesy of michaelhoosen via Instagram
Find cheap flights to Cape Town here.
Table Mountain Contour Path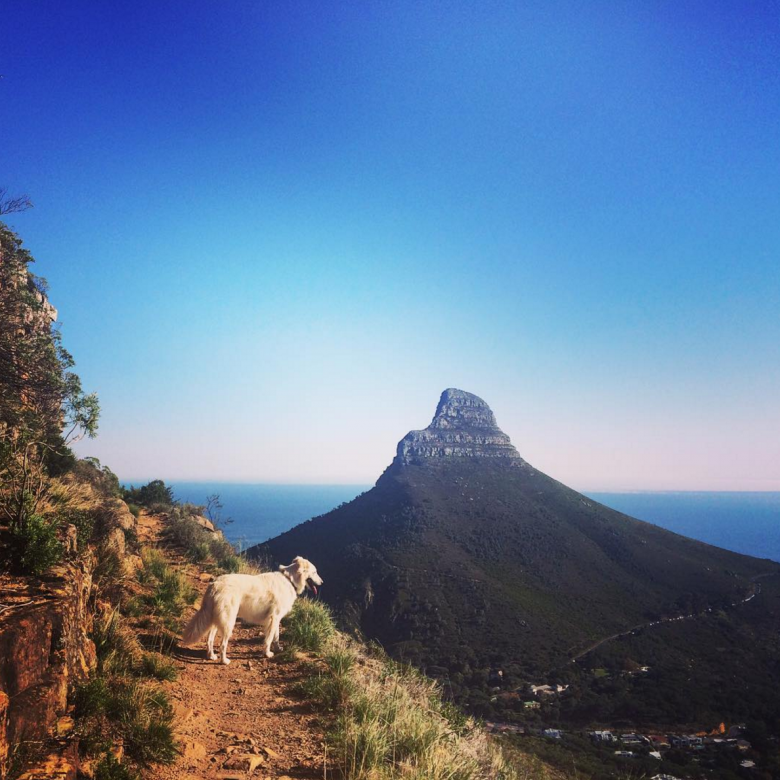 Courtesy of sjanegoodman via Instagram
Distance: about 5km from Kloof Corner to Platteklip Gorge
Duration: 1 hour
Level of fitness required: low
This is a wonderful low effort walk/ trail run with the most spectacular views of Lion's Head and the city. You can join the Contour Path from numerous entry points of Tafelberg Road though a great route is to park at Kloof Corner, take the 20 minute walk up the path to the contour path then turn left and carry on for as long as you like. This flat path joins up with Platteklip but you continue along it all the way to Newland's Forest and beyond if you wish. I suggest a neat walk to Platteklip (under 6km) then a descent to Tafelberg Road or simply retrace your steps.
Wally's Cave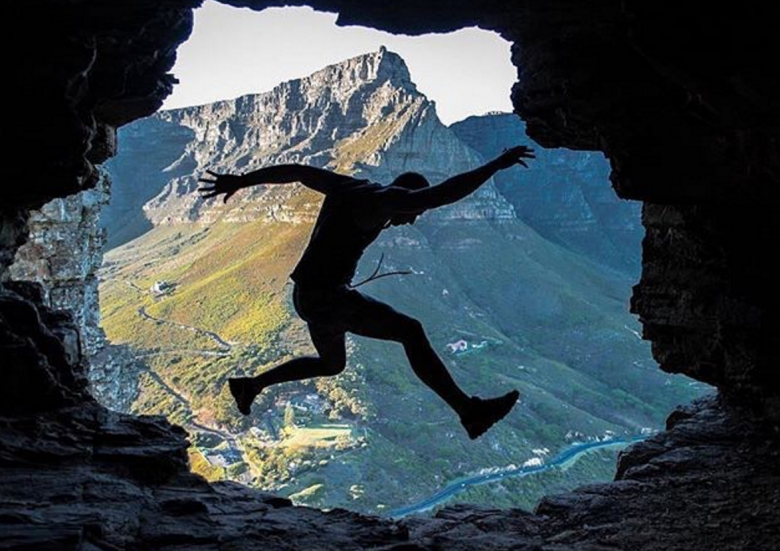 Courtesy of instagram_sa via Instagram
Duration: about 25- 30 minutes
Distance: about 1 km
Level of fitness required: low to medium, tolerance for a steep ascent
You may have seen Wally's Cave in all its silhouetted glory on Instagram. Popular with those in the know this cave is only a km from the base of Lion's Head though with a fairly substantial ascent. Take the normal route up Lion's Head then after passing the 2nd lookout bench turn right onto a path that leads through the silver protea forest. From there follow the path to the concrete slab then continue straight up for a short while longer before turning left onto the first rough path, don't go too high as the path near the top leads nowhere. Following that path you will arrive at some rocks, pass them, turn a corner and you will see Wally's cave in front of you to the upper right. If you sit further back in the cave you will be able to capture the perfect silhouetted shot.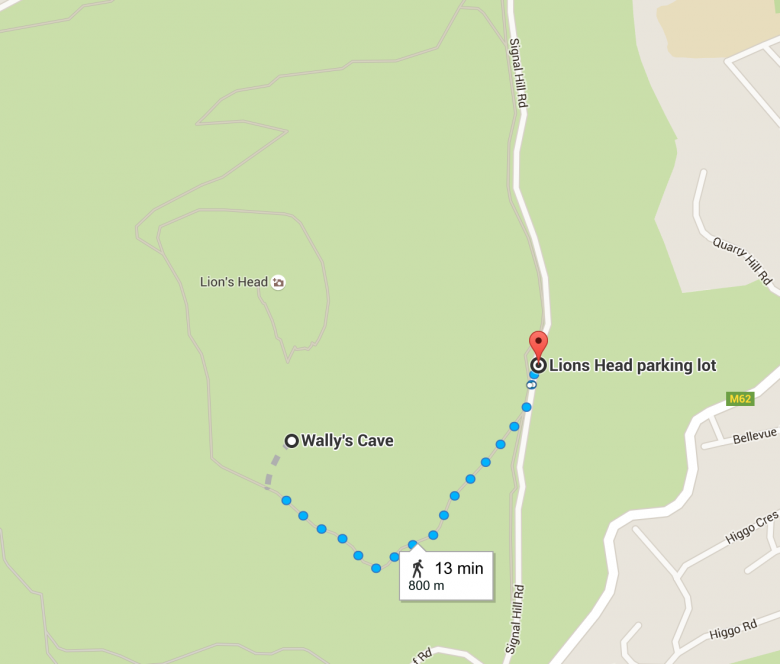 Devil's Peak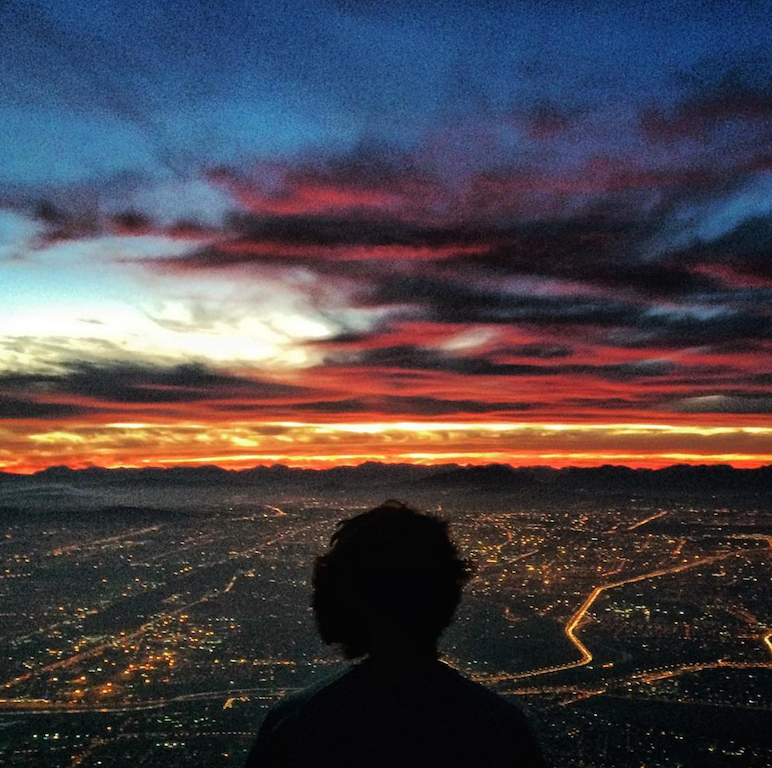 Courtesy of alexw032 via Instagram
Distance: 2,7 km Tafelberg road to the summit
Duration: 1 hour and 45 minutes up depending on fitness level
Level of fitness required: medium to high
Fairly challenging because the path can be slippery with tricky footwork, however over all it's fairly straight forward with amazing panoramic views of the city and both sides of the peninsula,
If you have less time take the 1 and a half hour ascent from near the end of Tafelberg Road (you'll see a "Devil's Peak" sign. Otherwise take the Skeleton Gorge route from inside Kirstenbosch for a longer hike (from 2 hours one way). Follow directions from the signs provided.

Courtesy of emmaalfeld via Instagram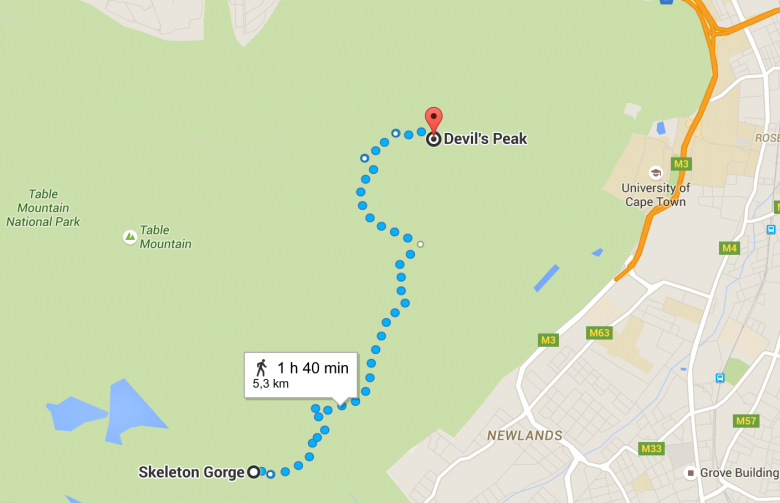 India Venster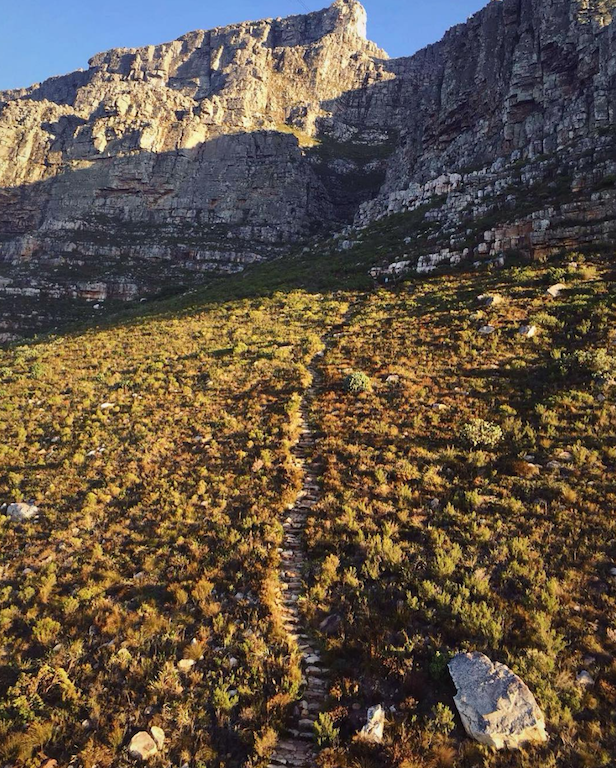 Courtesy of jetgravekamp via Instagram
Duration: 4 hours round trip
Distance: around 10 km round trip
Level of fitness required: Medium to High
This path requires a fair bit of scrambling and a tolerance for heights. You'll pass right under the cable car which makes for spectacular photos.
There are some short chains on this route but nothing scary.
You'll know when to look for the window when you see a blue dab of paint on a rock near the summit. Look left and see a crazy framed view of the mountain and city.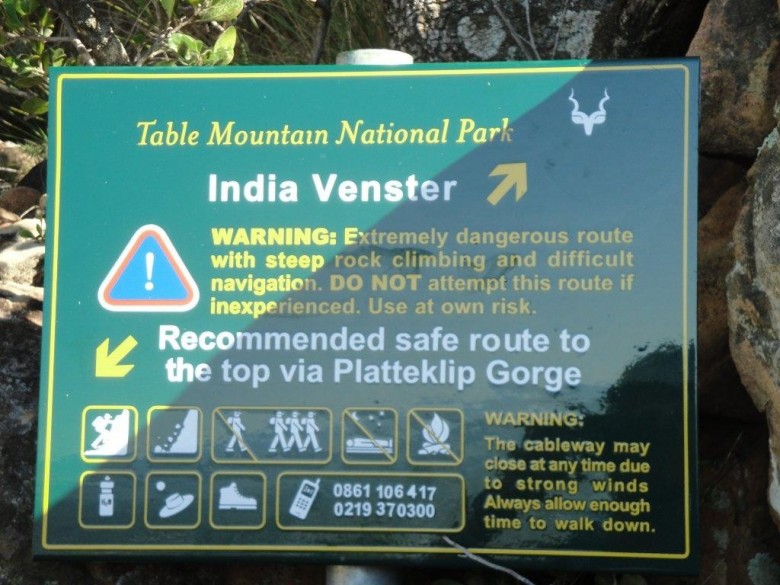 Courtesy of tablemountain.net
Courtesy of all trails.com
Kloof Corner Hike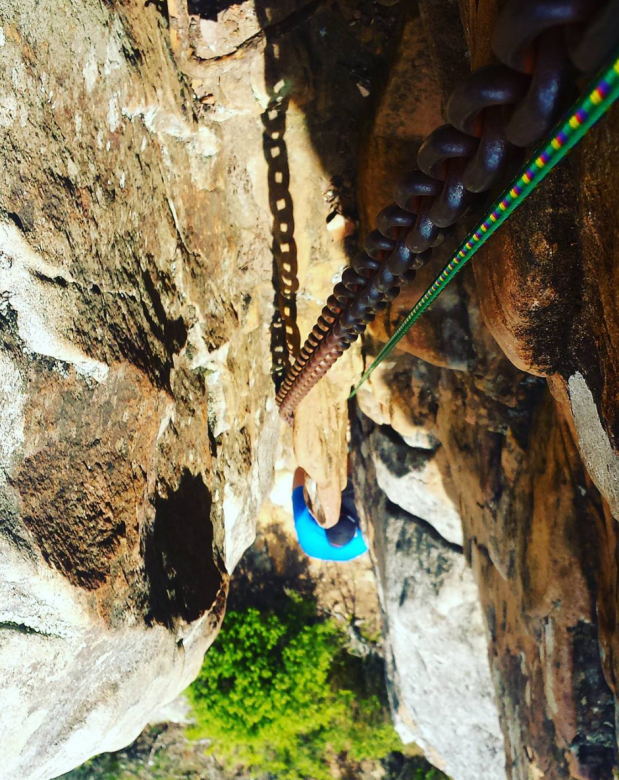 Duration: 4 – 5 hours round trip
Distance: Around 10 km
Level of fitness required: High, this is a challenging hike
Arguably the most challenging Table Mountain hike title goes to Kloof Corner Ridge. This should only be attempted by frequent hikers and proficient rock climbers as it involves three ascents using a chain, one through a narrow rock chimney. The views are undeniably majestic but beware the precarious drops and slippery rocks.
You should always go with at least one person who has completed the hike before, another option is to hire a guide from Ridgeway Ramblers and request the use of safety ropes.
To find the start of the hike follow the path up to Kloof Corner then turn left and search for the first chain, you could also follow the contour path from behind the lower cable way if you prefer and walk right looking for the chain near Kloof Corner.
The first chain is relatively short and fairly safe without ropes provided you have reasonable upper body strength. From here you continue up until you come to a 6 metre chain followed by the 11 inch crack.
Take it slow, claustrohobics beware. Squeeze behind the boulder where you'll find another chain to ascend the boulder, watch out for the sheer drop of 100 feet on the other side.
Scramble up some more and you'll find yourself directly below the cable car where India Venster converges with Fountain ledge. Follow the ledge to the top or take the India Venster route down.
Security Essentials
Always hike with at least 1.5 litres of water and fill up at streams when you can.
Sun screen is essential as is a lightweight thermo jacket in your pack (even in summer), the weather is very changeable and each year thousands of hikers misjudge their abilities and wind up cold and lost on the mountain.
A small head lamp is also an essential in an emergency as you will be able to guide rescuers to your location.
Do not leave valuables in your car.
Always let someone know where you are going and an estimated return time.
Take energy bars and dried fruit for sustenance.
Take along a fully-charged cellphone, even though the signal is patchy you will be able to send an sms in an emergency.