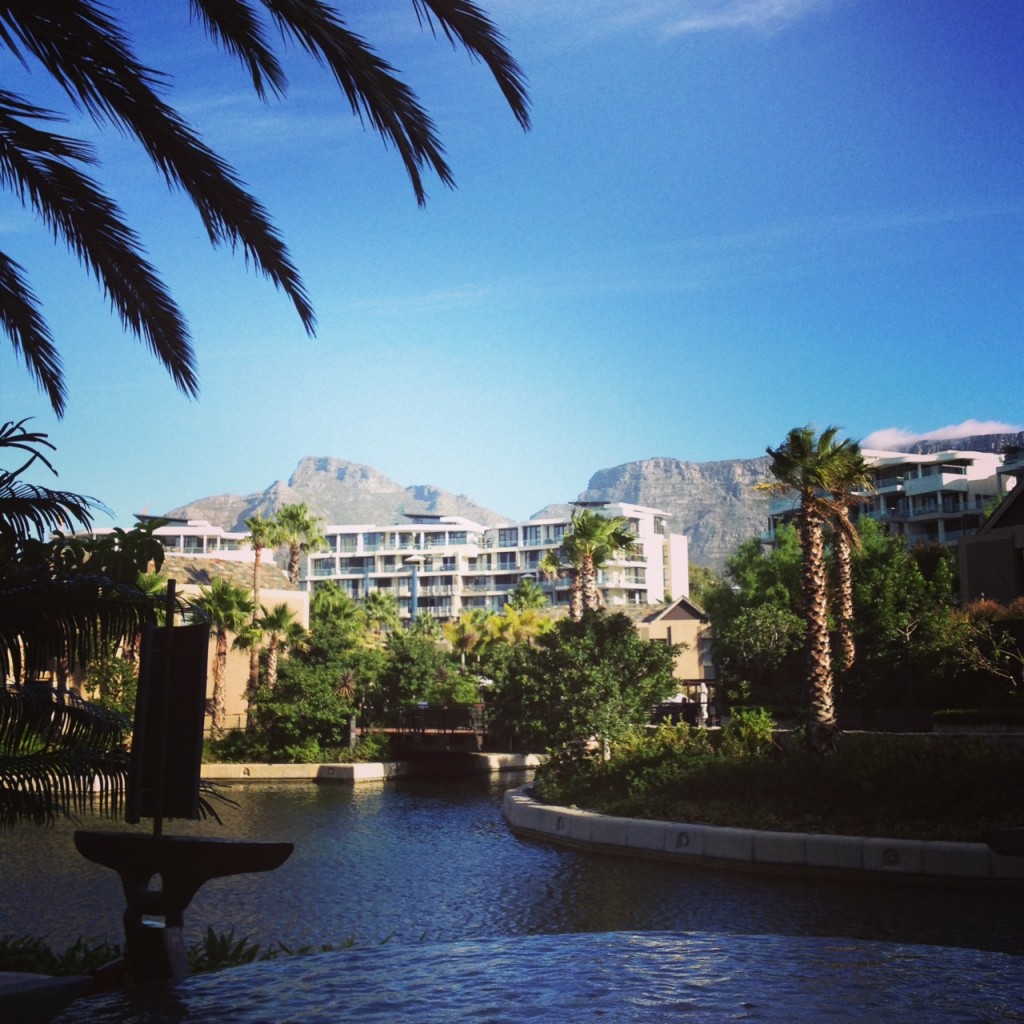 A lovely view while having a pedicure…
You would be forgiven for thinking that now that the weather is starting to turn, Cape Town doesn't have as much to offer as in the summer months. Sure, the beach is less appealing when the days are shorter, and the wind makes suntanning a little less likely, but that doesn't mean the Mother City is closing up shop for the season. Not at all.
Autumn and winter are when all the best specials come out to play… One of these is the Bastien Gonzalez chocolate pedicure at their Pedi:Mani:Cure Studio at the One&Only Hotel. They've called it a chocoholic delight, and as a certified chocoholic, I am happy to report it lives up to the name.
For starters, when you're shown into your treatment room (with beautiful views out over the swimming pools of the One&Only), your therapist will offer you a bowl filled with delicately wrapped chocolates, to nibble on as your feet are pampered. If you haven't had a Bastien Gonzalez pedicure before, you are in for a treat. They believe in curing the feet of any problems, rather than just making them smell and feel nice, so this is a one-hour treatment that can last for weeks. The therapists are all personally trained by Bastien Gonzalez himself, and you can tell. Using gentle but effective methods to shape the nails, smoothe the feet and treat both the toenails and the skin, you will literally walk out of there with a new pair of feet.
But that's not the most wonderful part. The most wonderful part is the warm paraffin wax with cocoa and vitamin E that gets massaged into your feet and legs, filling the treatment room with the heavenly scent of chocolate… I did warn you I was a chocoholic!
They're running a chocoholic manicure and pedicure special until the end of May, so don't hesitate to appreciate one of the finer things in Cape Town this Autumn…