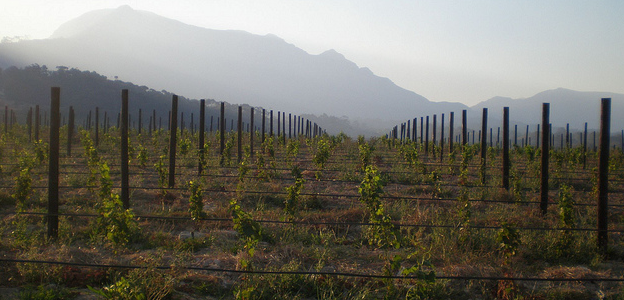 I've written before about my great passion for nature walks in and around Cape Town – but for those who are looking for less of a walk and more of a hike, might I recommend Constantia Nek?
In fact, I look at this hike as more of a fitness test than anything. There are two options: the long, slow, windy road that takes you at a leisurely pace to the top of the mountain, and the straight up, no breaks, get to the top of the mountain or bust route. Clearly, I'm speaking about the second one here.
What makes Constantia Nek more than a fitness test is that firstly, it's in the most beautiful location you can imagine. Surrounded by trees, fynbos, vineyards and vast mountain views, Constantia is known as one of the prettiest spots in Cape Town (and the area produces some damn fine wines too). Constantia Nek shows off the best of this beauty, with the elevation of the (fitness test) hike spreading the vineyards, mountains and even ocean out in a sweep of 180 degree views.
That's if you can catch your breath long enough to admire it, of course.
Once you're up near the top of the mountain, it is entirely still and blissfully peaceful. With nobody save a couple of other hikers (who will no doubt make you feel even less fit as they charge up the mountain at breakneck speed), this is truly one of the loveliest spots to get away from the hustle and bustle of Cape Town.
And the best part? Once you come down from your hike, you can reward yourself with some quality time (and delicious food and drink) at one of the delightful wineries Constantia is famous for. It's a win-win situation!
Image credit: Sa-Venues.com on flickr