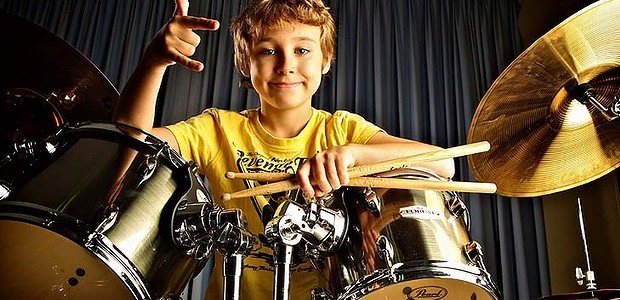 Kids don't have to leave Johannesburg to have a fun, action-filled, doing and making holiday. End the reign of the iPad and get kids exploring maize labyrinths, solving puzzles, making invisible ink, sewing, master-chefing, meeting ring-tailed lemurs and having a ridiculous amount of fun.
1. Showstopping Science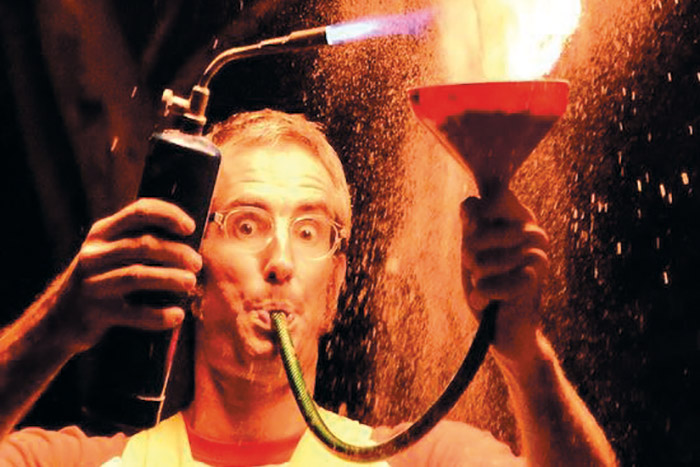 Acclaimed scientists Graham Walker and Joe Duggan are going nutty professor at the Sci-Bono Discovery Centre. Dr Walker has been known to freeze flowers with liquid nitrogen, fire marshmallows out of a bazooka, explode balloons and cause inflammatory chemical reactions. They'll also be demonstrating safe experiments to try at home with ordinary household objects. This show will capture your kids' imagination and encourage a life-long love of science. Catch them on the 10 July at 10am and 12pm and on the 13 July at 10am, 12pm and 3pm. The show is included in the ordinary entrance fee to Sci-Bono, but bookings are essential. Call 011 639 8459. Free for kids under 3. R25 for kids aged 3 to 16, students and pensioners and R40 for adults. Corner of Miriam Makeba and President streets, Newtown, Johannesburg.
2. Mini-Masterchefs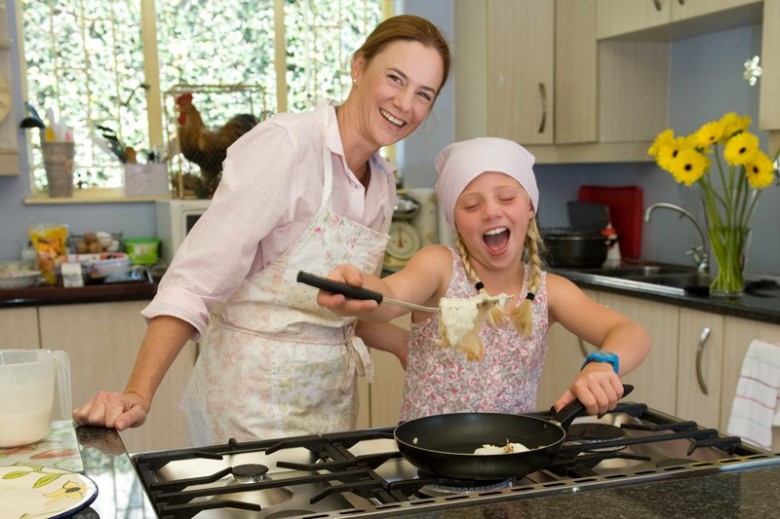 Courtesy of Little Cooks Club
The little Cooks Club unleashes your child's inner master chef and gives them the chance to grow in confidence and creativity in the kitchen. It'll also help them appreciate good food while having fun learning and perfecting new skills. Each class is priced according to what is being made and the duration (most last between 1 and 2 hours). Little Cooks club is designed for kids aged 2 to 6 years old. A 3 hour class usually costs R250. Check the events page to find a class on the date and at the venue that suits you, each event has a different organiser and contact number.
3. Get Silly and Zorb around in a Giant Inflatable Ball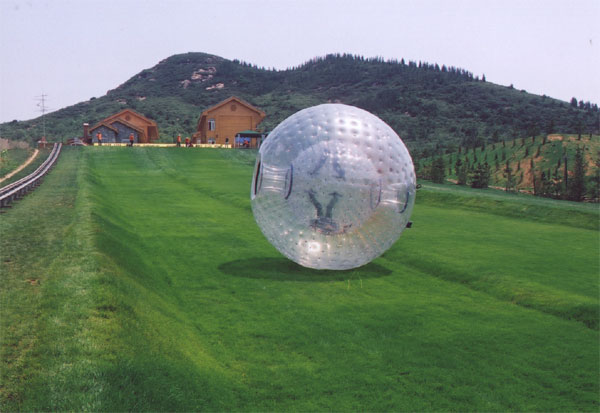 Jozi X has the longest zorb ride in South Africa. Climb into the 3m diameter inflatable ball and roll down the 200m long slope. R80 pp for 1 zorb roll and R100 pp for 2 rolls. Jozi X also has slacklining to practise your balancing skills and develop core strength, the crazy sport of Bubble Soccer and the Big Air Krush Kushion Jump. This will get you practising serious tricks, flips and rolls on skateboards, bmx bikes and snow boards. R50 for 3 hours, call ahead during the week to book a session. Jozi X adventure centre, Cnr Main & Sloane, Bryanston. Wed to Sun from 10 am to 5pm. Call 082 456 2358.
4. Parrots, Lemurs, Flamingoes and Chameleons at Montecasino Bird Gardens

Go for the fantastic flight show and meet Oliver the Southern White Pelican among many other lively characters. You'll also encounter sloths, chameleons and red-ruffed, ring-tailed and brown lemurs in the park. Open from 08h30 to 17h00 every day. Flight of Fantasy Shows on weekdays at 11am and 3pm and on the weekends at 11am, 1pm and 3pm. Children over 10 years and adults pay R64. Children under 10 years and pensioners pay R36. Cnr William Nicol Drive & Montecasino Boulevard, Fourways. Call 011 511 1864.
Also read:
5. Shrek The Musical JR, Disney on Ice AND Oliver Twist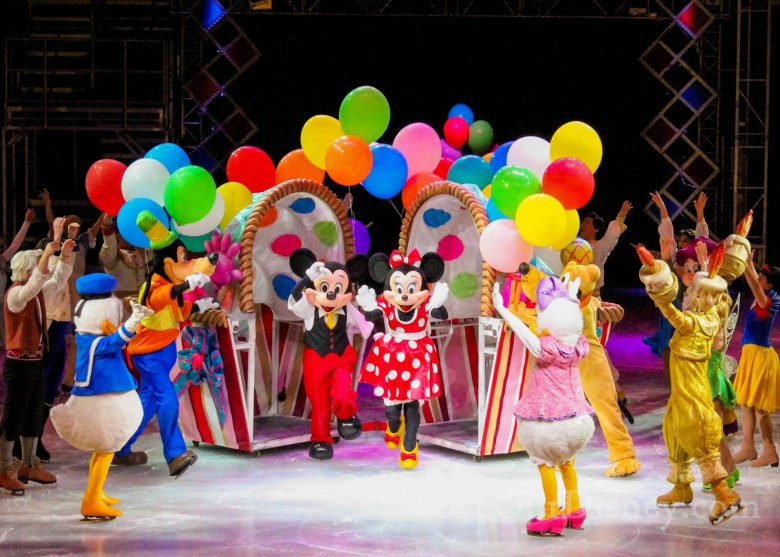 There are three amazing theatre productions on these winter holidays.
Shrek the Musical JR, featuring luminous green, gruff but kind ogre Shrek and his hilarious donkey sidekick, runs until the 2 August on selective days at the Joburg Theatre. Have a look at the schedule and book here. Find the Joburg Theatre at the Cnr of Simmonds Street & Stiemens Road in Braamfontein. Call 011 877 6800. Tickets cost R110.
Catch the magic of Disney on Ice at the Ticket Pro Dome (formerly known as the Coca Cola Dome). Younger kids will be enthralled by the 50 well-loved classic and up-to-date Disney characters from the Disney princesses to Alice and Wonderland, Mickey and Minnie and Lilo and Stitch among many others. The final show takes place this Sunday. Tickets are priced from R100 to R400. Purchase tickets here. Ticket Pro Dome is located at Cnr Northumberland Road & Olievenhout Avenue North Riding.
The National Children's Theatre is hosting a production of the beloved Dickens classic Oliver Twist. Kids will follow the story of the unstoppable Oliver Twist as he scrapes his way through smoky Victorian London. It's running until Sunday 19 July. There's a show in the morning at 10h30 and at 14h30 in the afternoon. Tickets are priced from R90 to R110. The Theatre is located at 3 Junction Avenue, Parktown. Call 011 484 1584 to book.
6. Mammoth Fun at the Ice Age Exhibition

Courtesy of The Ice Age Exhibition
Both scientifically accurate and entertaining the 45 moving Ice Age animals are eerily lifelike. There are also 11 animals in the interactive play area. Kids can also enjoy a trip through the 12 m long snow blizzard tunnel to feel what it would be like to experience a real blizzard. There is also drawing, a sand box and interactive games as well as a 3D prehistoric under-the-sea experience. You can buy additional tickets to go on the Ice Slide. Kids from 18th months to 18 years pay R99 a ticket. R145 per adult and a family rate of R435 (2 adults and 2 children).The exhibition is on until 8 August at the Sandton International Convention Centre from Monday to Sunday from 09h00 to 18h00. Good to know: they're running and open during load-shedding.
7. Project Runway with Sew Darling

Sew far sew good by DurhamDundee on Flickr
It doesn't matter if you've never touched a sewing machine before, with sew darling you'll learn how to make your own clothes and bedroom decor- a skill that'll last a lifetime. This is a great holiday activity that'll keep older kids happily occupied and using their creativity for hours. Perfect for kids from 10 years and older. It costs R300 for a 3 hour workshop and R250 each for 2 people booking together. Time slots include Monday to Wednesday from 9 to 12am and Friday to Saturday from 9 to 12am. Call Carol on 083 308 9206 to make a booking. Greenside Johannesburg.
8. Amaizing Mazes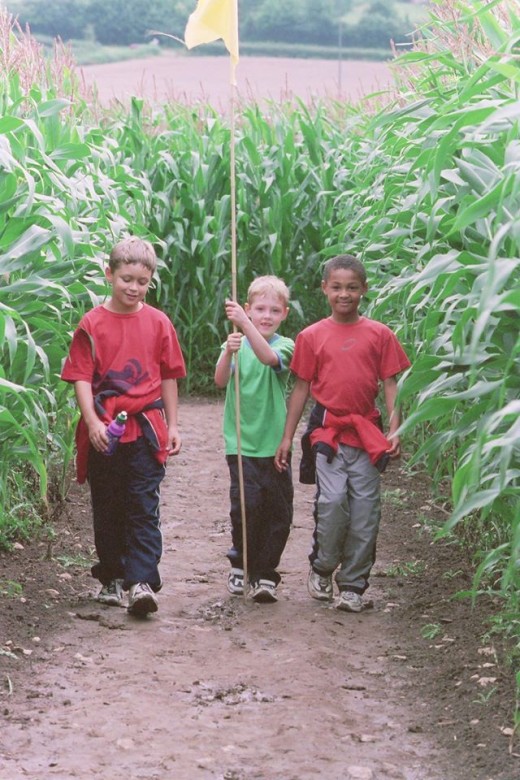 Courtesy of Amazing Mazes Facebook
Chase down the Minotaur of the mind at Amaizing Mazes- kids and parents alike will have the best time exploring the different mazes, secret gardens and completing mind-bending quizzes. From February to May there's a mielie maze and an elemental reed maze open from June to December. Activity takes about 90 minutes. R80 per child, R120 per adult. Family ticket of 2 adults and 2 children for R350. Find them off Beyers Naude Drive on Boland street in Honeydew. 073 795 2174.
Courtesy of Amazing Mazes Facebook
9. Lego Legends The Art of the Brick: Lego Exhibit

Courtesy of exporsa.co.za
Nathan Sawaya creates astounding LEGO sculptures that'll fire up your kids' creativity, there's anything you can think of from gravity-defying dinosaurs to the Mona Lisa, contorted sculptures and animals. What's more there are interactive tuition areas. Tickets are R95 for kids, R140 for adults, R395 for a family of 4 and R100 for students and pensioners. It's open daily from 9h00 to 19h00 until the 12 August. The Zone at Rosebank, 177 Oxford Street. Call 011 788 1130.

10. Start Your Own Garage Band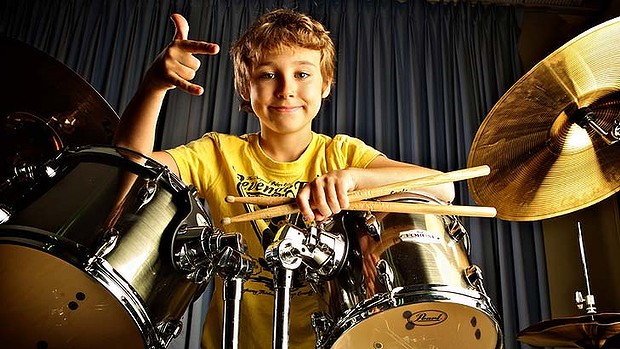 Australian drumming genius Jagger Alexander-Erber by Marco Del at smh.com
This holiday kids aged 5 to 16 can be a rockstar for a day. The day includes drum and vocal lessons, hip hop dance lessons, a photo shoot with props as well as DVD footage of your performance, a light snack and refreshments and you can design your own rock t-shirt. Located at Arty Kids, 57 Lingerette Avenue, Sunninghill Gardens, Sandton. On Tuesdays and Fridays from 30 June to the 17 July, 9am to 3pm, R350 per child. Call 071 517 7762 to book.
We hope you enjoyed our list of fun holiday stuff for kids to keep busy these winter holidays be it drumming like a rock star, playing in a snow blizzard or creating culinary masterpieces. What are you and the kids getting up to this winter break? Let us know in the comments below.