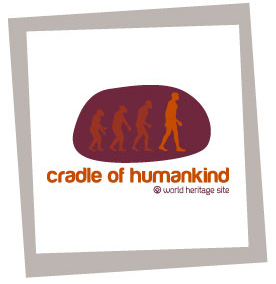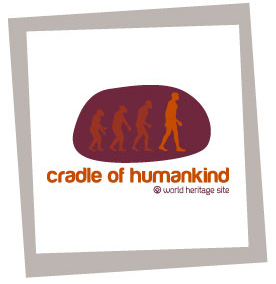 Just 45 minutes out of the Big Smoke of Johannesburg lies an ancient, natural wonder that seems as if it belongs in the heart of the wilderness. This is The Cradle of Humankind, and it's a must-see for any visitors to Gauteng, local or international.
I had heard about the Cradle on and off for years, but was never really that excited to visit. I've never been a big fan of history, and I assumed (wrongly) that ancient history would be more of the same. But we're talking palaeo-anthropology here, millions of years back, to the dawn of humans as we know them today (well, almost as we know them today).
I was simply amazed how fascinating it is to discover where we've come from and how we've evolved over so many years… Even more fascinating is how little of the story is known today, and how each day a little more is uncovered and chipped away (literally – the secrets are stored deep in cement-hard brecchia rock and need to be chipped out).
The two main tourist attractions in the area are Maropeng and the Sterkfontein Caves. Maropeng offers an easily digestible overview of the last few million years, with a very fun ferry ride through the four elements (earth, air, water and fire) and an interactive exhibition suitable for both children and adults. The Sterkfontein Caves offer a guided tour into the caves, where you can see some fossils still embedded in the walls, and hear all about the previous expeditions to uncover these precious clues to our past.
But by far the most interesting morning we spent in the Cradle was with Palaeo Tours, a boutique tour experience that lets you visit a live excavation site and meet one of the scientists at work there. What's so great about this is that instead of simply being fed information, the facts come out as stories, told by someone who clearly has a lot of passion for the subject material. You can also ask as many questions as you like – particularly helpful if you don't have a lot of experience with palaeo-anthropology! It was a wonderful morning, and had me thinking about it for days afterwards.
Of course, the Cradle isn't only famous for its archaeology. You can also take a hot air balloon ride in some of the best ballooning country in South Africa (we went with Bill Harrop's "Original" Balloon Safaris and loved every second), go for drives through the various nature reserves (we spent a few nights at The Cradle Forest Camp and thoroughly enjoyed it) or visit the Rhino and Lion Reserve and get up close and personal with endangered white rhino and endangered white lion, amongst many, many others.
Or you can simply choose somewhere beautiful to stay (we chose the simply fabulous Forum Homini Hotel) and soak up the absolutely stunning scenery… And food.
Whatever you choose to do, The Cradle of Humankind is a fantastic place to spend a few days, and reconnect with your ancestors. The really ancient ones.