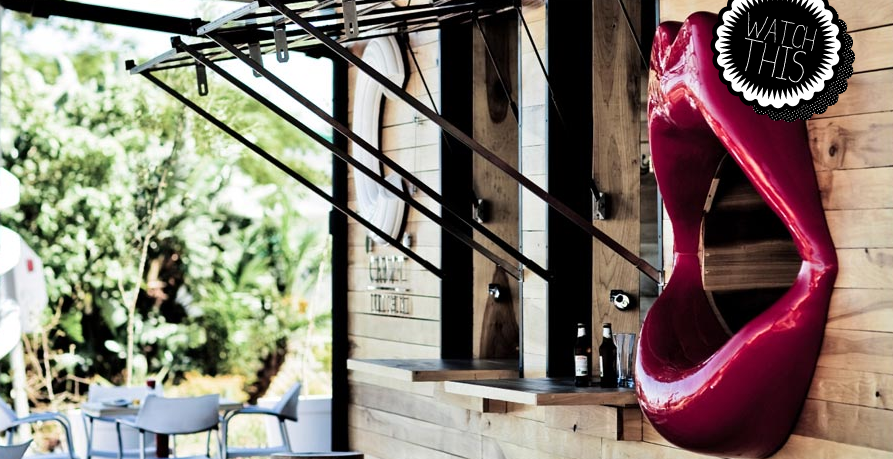 Everyone in Durban is talking about Craft Trattoria: Neil Roake's latest place (his first was the boutique hotel Concierge and the attached Freedom Café).
Craft is in Glenashley, just past Durban North, and specialises in Italian fare – pastas, pizzas and porchetta: Italian rolled roasted pig stuffed with garlic and fennel seeds, one of a list of traditional Italian foods that have cultural relevance. Craft is big on culture – with monthly feast days celebrated with specific foods. Feast days (or weekends or weeks) are marked at Craft with special menus or single dishes that celebrate 'the feast of living Italian style'.
Sounds amazing, no? And when we went for a lazy Saturday lunch the food was superb – top quality pizzas with interesting toppings, and a small but delicious menu of pastas and meat dishes to choose from. Since then, though, I've heard very mixed reviews from people. Craft Trattoria seems to be one of those places that you either love or you hate. I've heard people rave about how great the food is, how fabulous the décor is (this is not a fact in dispute: everyone loves it) and how they love the relaxed vibe. Other people have complained that the menu is too small and too heavy (it is largely carb-based meals, but isn't all of Italy?) and that the service is extremely slow.
So what do you call it – relaxed ambience or bad service? I'm not too sure, but I would say that the service is not swift and efficient, so it's the kind of place you want to devote a couple of hours to, and make sure you don't arrive hungry. It's a great vibe, with big tables made for sharing food, an open kitchen so you can see the chefs at work, and that décor, everywhere you look (the large lips that make up the take-away counter are mentioned by almost every person who visits Craft). Glenashley is right by the beach, so you can look out at the sea a short stretch away, and if you have time to kill slow service can be forgiven, as long as there's a sea view.
Check out their breakfast, lunch, dinner and weekend menus on their website, as well as how to find and book it, and some pretty funny video clips to promote that they only serve handcrafted pizza and pasta. Next time you're in Durban, visit Craft Trattoria – then let me know what you think.