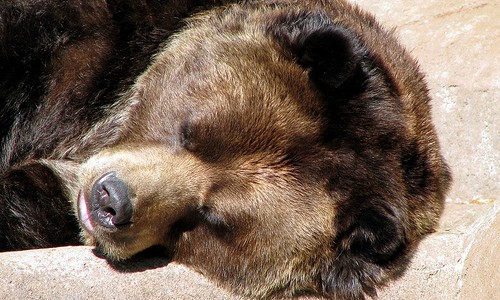 Does your partner sound more like a big brown bear than a human being when he or she is asleep? Then this will sound like welcome news to you! The Crowne Plaza is going to run a trial with their newly unveiled 'snore absorption room'. The Crowne Plaza chain which is owned by the InterContinental Group has come up with some nifty room designs that should reduce the intensity as well as the sound of someone snoring so that the snorer's partner can get a good night's rest on their holidays.
The rooms which will be tried out in 9 of the chain's hotels across different locations in Europe and the Middle East, will each come equipped with the following anti-snore devices: Soundproofed walls, sound absorbing head boards, a white noise machine, an anti-snoring bed wedge (which will keep the culprit in a non-snoring position), and anti-snoring pillows with magnetic sound waves. The chain has decided to run a trial with this room because as  Tom Rowntree, who is the spokesperson for Crowne Plaza said: "We've all been there. Lying wide awake at three o'clock in the morning burying our head under a pillow to drown out our partner's snoring. There's nothing worse than being kept up all night and that's why we've designed this specific snore absorption room to help give our guests a great night's sleep'.
I can add a couple of personal measures to that: Earplugs, iPod, earplugs and iPod, building pillow walls between me and the snorer to reduce to noise, throwing the pillows from the pillow wall at the snorer. And the most frustrating bit is that the snorer always sleeps like a baby.
So yes, I'm one snore victim that is dying to find out the test results of these Crowne Plaza Snore absorption rooms. I might even consider relocating there if they turn out to be a success. Let's wait and see.