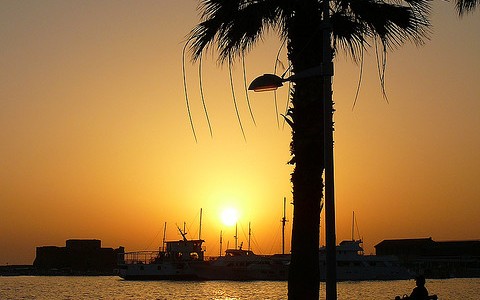 Cyprus Holidays from R10 830
When you think of Cyprus you could be forgiven for thinking of a family of trees. Cyprus is a large island located in the Mediterranean off the coast of Greece and it's the focus of this week's Travelstart newsletter as we offer a holiday package to this idyllic destination.
A little about your destination
While Cyprus has extensive cultural ties with Greece, it's not under Greek control. Nicosia is the capital but Larnaca (LCA) is the city you'll fly into on your Cyprus holiday from South Africa. With the uncharacteristically large amounts of snow we've received in South Africa this week, you can finally look forward to some Mediterranean sun– Cyprus is one of the sunniest republics in the world receiving over 3400 hours of sunshine annually which is about 1000 hours more than Durban.
Cyprus Holiday Package Details
This Travelstart holiday package offers you:
Return flights on Emirates
Airport transfers
7 nights' accommodation at the Queens Bay Hotel in Paphos
Breakfast daily
We've worked out prices from Johannesburg (R10 830), Durban and Cape Town. Click now to book and find out more or continue reading to see what the Queens Bay Hotel in Cyprus has to offer.
Queens Bay Hotel
Queens Bay Hotel is situated 10 minutes' drive from Paphos (sometimes called Pafos), Cyprus and with its fantastic views of the Med as well as the surrounding mountains you'll feel settled in no time.
It's a 3 Star Cyprus hotel so expect a pleasant and informal ambience with the right mix of professionalism required to make your stay memorable. Some of the hotels ample facilities include a gym and sauna, indoors and outdoors swimming pools, tennis courts and 'crazy' golf. The hotel is conveniently located halfway between the ancient site of The Tombs of the Kings and the popular Coral Bay.
Queens Bay features a pool terrace offering panoramic sea and sunset views. The Cassiopia Restaurant offers a variety of fresh Mediterranean dishes. In the evening, you can enjoy drinks and live music entertainment at the hotel's bar.
Book your Cyprus holiday now.
Cypriot Visa for South Africans
If you're a South African passport holder then you will need a Cypriot Visa to visit Cyprus. Please note: You will not find an independent Cyprus Embassy in South Africa and the Cypriot Visa is issued through the Greek Consulate in South Africa.
Find your closest Greek Consulate in South Africa.
Find full details/conditions of this awesome Travelstart special and book your Cyprus holiday now.
Images from Lisa & Queens Bay Hotel Cyprus