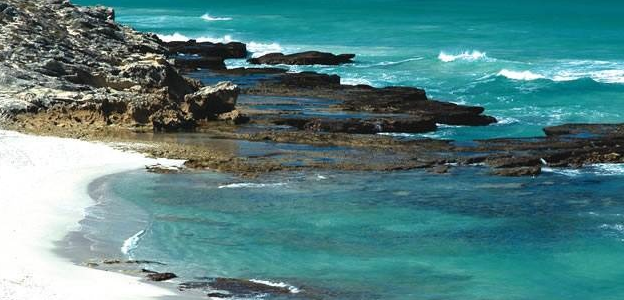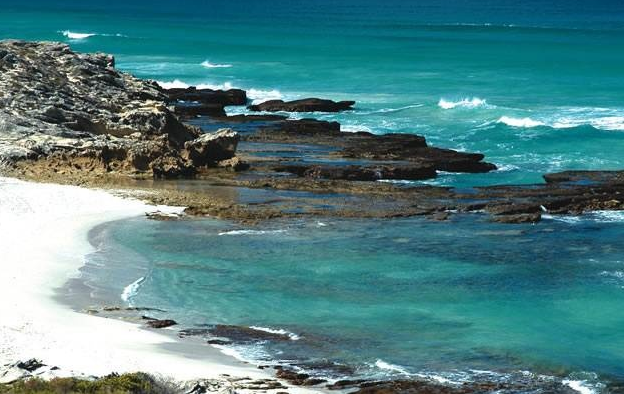 Three hours from Cape Town lies a vast and lovely nature reserve that I had somehow never set foot into until I walked the Whale Trail. De Hoop is perhaps most famous for being the location of the Whale Trail, but that's certainly not all this stunning reserve has to offer.
In fact, if you don't have the five days necessary to walk the trail, I'll let you in on a little secret: if you drive to the Koppie Alleen parking lot and park your car, you'll be able to follow a series of boardwalks (set up to protect the sand dunes) that will lead you to a beach. It's a lovely beach, with white sand and aquamarine water and all kinds of interesting kelp and rock pool excitement going on. Keep walking and you'll essentially be walking the last day of the Whale Trail, in reverse. And while the trail itself is magical because there's nobody else around and you're in the middle of nature, all alone, you can get a taste of all it has to offer by walking some of the last day.
There's the ocean, to begin with – a stunning expanse of clear blue water, filled with whales doing acrobat tricks in the right months (June to October). There are rock pools like I've never seen before, in all kinds of crazy shapes and sizes, and rock formations that will take your breath away. And, if you walk far enough, the trail meanders away from the beach and into unspoilt fynbos, so you can experience the fynbos element of the Whale Trail too.
Of course, this isn't all De Hoop has to offer. There's luxury accommodation, stunning drives and acres of unspoilt nature to be experienced. But this last little stretch of the Whale Trail, accessible to anyone who feels like stretching their legs, may be their best-kept secret.