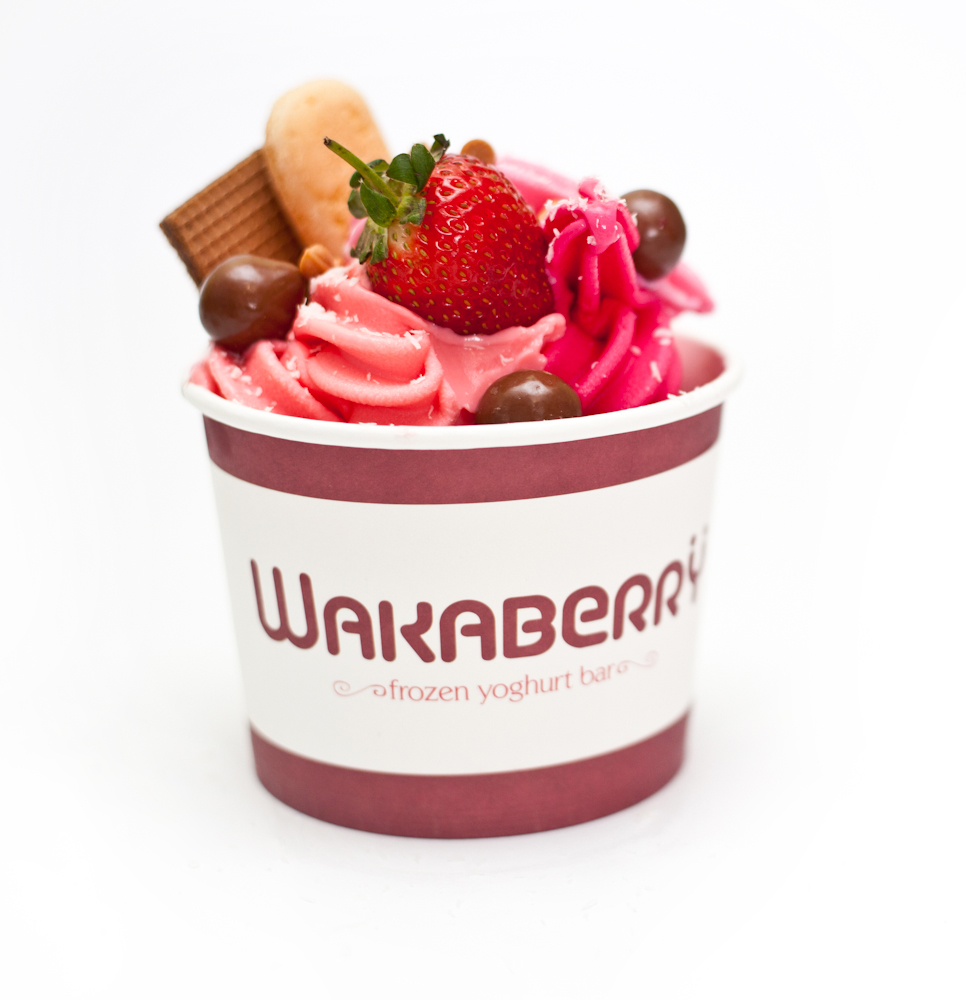 Looking for a cool place to hideout from the sun whilst spending time in the Mother City? I have just the place.
Frozen yoghurt franchise Wakaberry just opened two new stores in Cape Town this month – one on Kloof Street and another in Rondebosch. I just tried their yogurt today and I almost turned around for more as I took my final spoonful. I arrived at a packed store late in the afternoon – always a great sign.
The proudly South African brand lets their customers swirl their own yoghurt and add their own toppings, which makes for a fun and delicious interactive yogurt run.
The Wakaberry brand was born in 2011, taking its name from the previous year's World Cup frenzy. Customers are also known as 'Wakafans' and are treated to an array of flavours, from the classic vanilla to the more interesting cake batter, condensed milk – which is a tad sour – kiwi and watermelon. Toppings are just as varied, with fresh fruit, cereals, sweets and sauces on offer.
This is the first South African frozen yoghurt brand to offer the self-service system and works on a 'pay per weight' plan, allowing Wakafans to have as much or as little as they prefer. Founders Michele, David and Ken are looking forward to bringing this unique experience to Cape Town, saying: "At Wakaberry, we believe in delivering only the best quality frozen yoghurt and toppings, at the right price.  We are thrilled to be coming to Cape Town and Capetonians can expect a fresh, quirky froyo experience, something that is authentically Wakaberry."
I would definitely recommend trying the Peanut Butter flavour, it is to die for! I am for sure a new Wakafan, and you will soon be one as well.