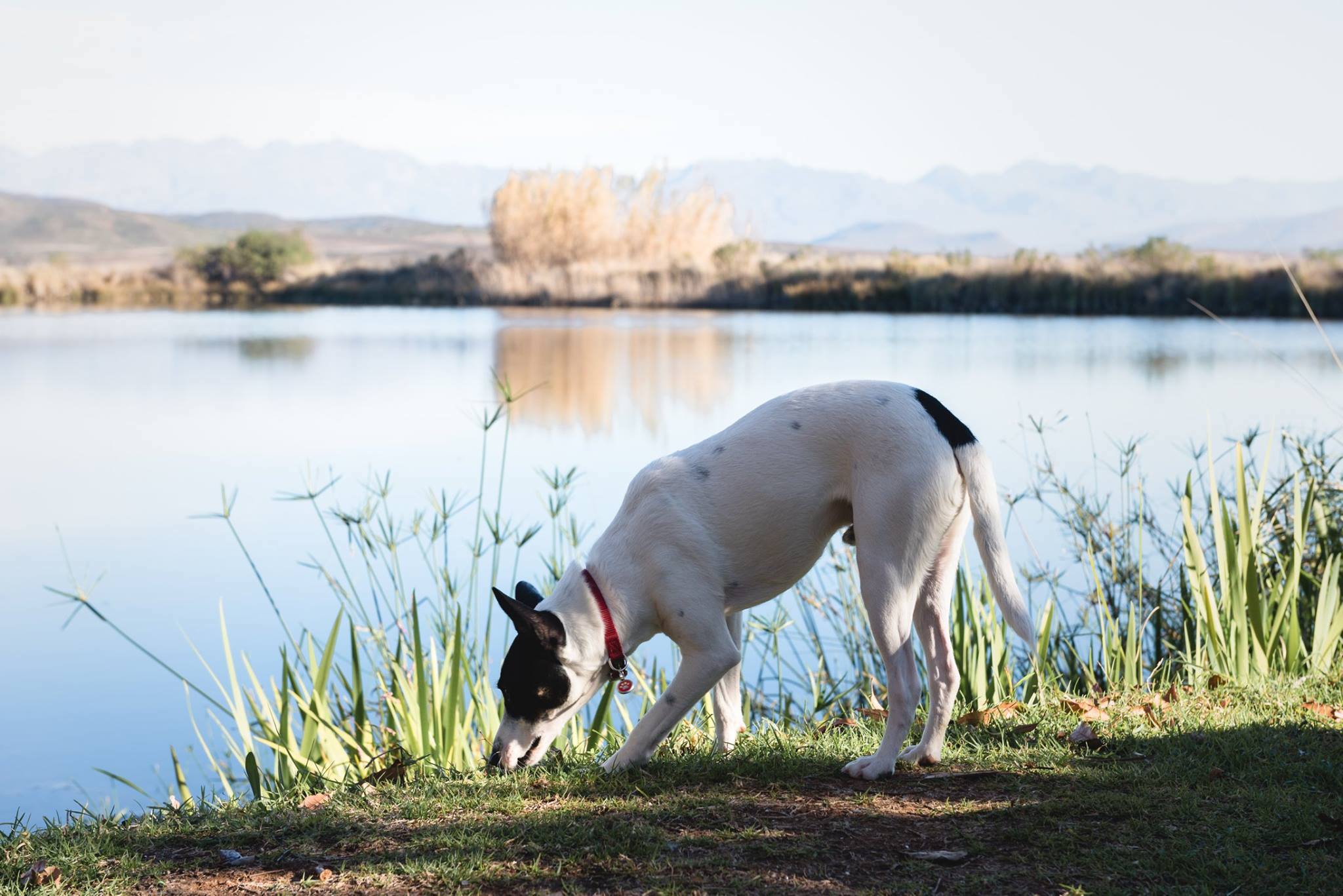 The sun is out, and the wind is starting to calm down but the beaches are still full and you're a bit over walks on the prom. And… your best-friend is begging to go out, to go anywhere…
So here are 10 exciting things to do, outside of the city, with your doggo this season that'll keep both you and them smiling, all summer long.
All photographs courtesy Michael-Ray Erasmus.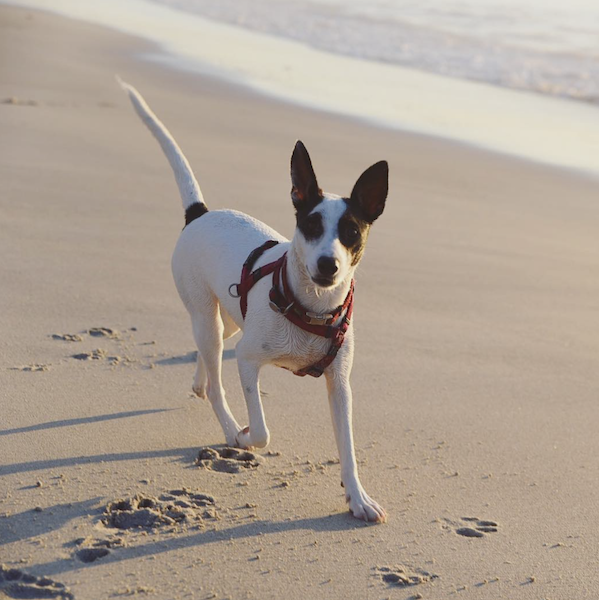 1. Swim at Silvermine
Although you'll need a permit, there's nothing like being able to dive into a pool of water with your pup, on his way in, shortly behind you.
Silvermine is a hub of activity but with so much space, you can quickly find a quiet spot to enjoy a picnic or, depending on the season, have a braai. Your dog can run free and you can relax knowing that there are no cars around and everyone is there to enjoy the outdoors.
For more information on how to get your dog's permit go here.
Find amazing flights to Cape Town here.
2. Warwick Wines
Haven't you always wanted to take your pup along with you to one of those wine-y afternoons where you spend all day in the sun tasting the best that the Cape has to offer? Well, Warwick Wines let's you do just that. With rolling green lawns and delightful wines to try, bring your furry-family to the Warwick picnic area and enjoy the afternoon that you've long been daydreaming about.
3. Cherry Picking
Klondyke Cherry Farm, just outside Ceres, is a childhood-dream come true. Run through the fields of cherry trees collecting baskets of cherries while your best friend runs after you, picking up any fallen fruit.
If cherry-picking season is over, visit Klondyke for a day out and enjoy a picnic on this working farm. They also offer pet-friendly accommodation if you'd like to stay around for a night or two.
4. Six Dogs outside Worcester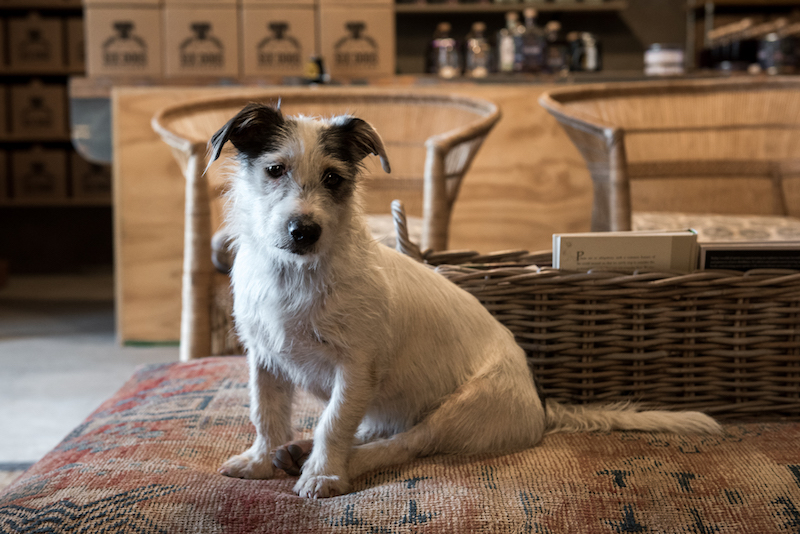 Just outside Worcester you'll find Six Dogs, a beautiful, quaint, farm gin-distillery which gained its name from the six dogs who inhabit the farm. Inside, beautiful bottles of gin line the walls of the distillery while a large painting of the owners' legendary Great Dane keeps an eye on quality-control.
The dogs are extremely friendly and will take your pup running through fields of cows and round the botanical gardens. All so that you can meet the amiable owners and share a G&T with them while overlooking the majestic landscape. Don't forget to try their Six Dogs Blue, a uniquely blue gin made with Indonesian-inspired botanicals.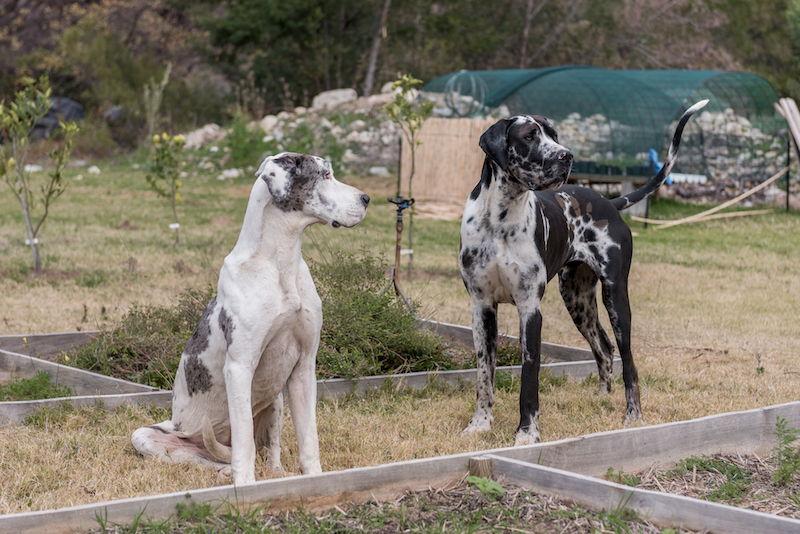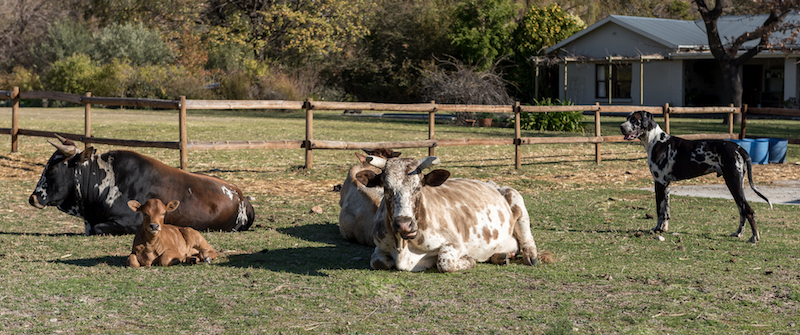 5. Noordhoek
Not too far out of town, there's a wonderful place with white-sandy beaches where dogs run free and there's plenty to eat. But really, we know Capetonians feel like everything is far away, but Noordhoek really is just around the corner. So visit the other-side of the mountain and let your dog roam free on the boundless beach before visiting the Noordhoek Farm Village for one of the best ice-creams around. This will be a day out that you're both bound to enjoy.
6. Matroosberg Reserve
Take your hound on the adventure of his life in the Matroosberg Reserve. With several accommodation options and endless trails to be explored, there's a reason why this reserve has become known as 'the peak of adventure'. Make the most of infinite mountains and the limitless landscape by taking your furry-friend exploring through the valleys and swimming in the azure rock pools, dotted throughout the reserve.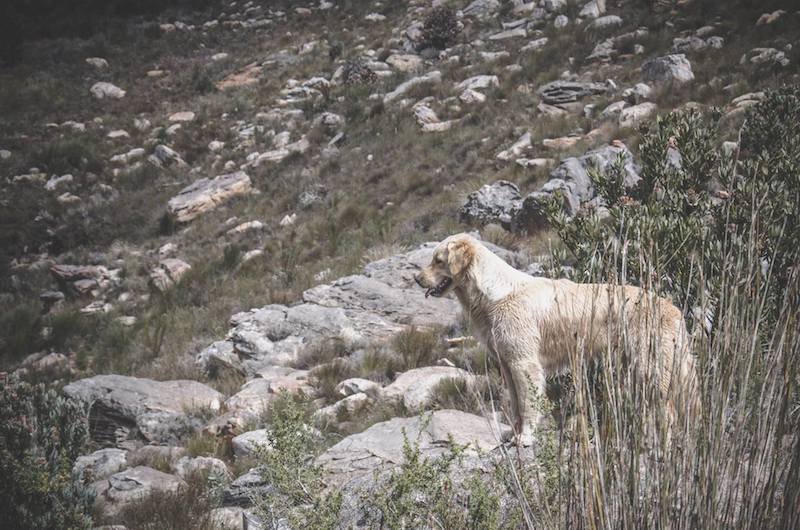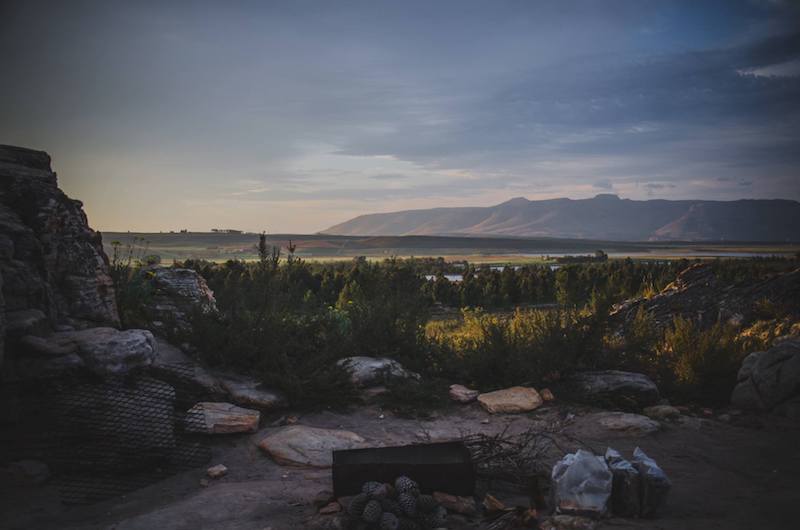 7. Paul Cluver
Paul Cluver near Elgin is famous for its range of award-winning wines and celebrated for their delicious cider. Upon arrival, you'll be greeted by the owners' family dogs who stroll the farms and make themselves comfortable on the lawns in the sun. Dogs are loved and cared for on the farm as each person, when they can, takes the time to shake each paw that comes through.
Why not visit the farm for Sunday lunch where you'll enjoy amazing food and gorgeous wines, all while you and your hound get lost in the valleys of Elgin.
8. Friends Weekend in Bonnievale
Are all your friends 'god-parents' to your dog? If so, treat them and your pup to a weekend away. There's a large farm house in Bonnievale that can accommodate all your friends, two and four-legged. The farm owners along with their welcoming dogs are next door and epitomise old-fashioned hospitality by bringing their guests fresh bread and leaving jars of delicious jams in the kitchen.
There's lots to do in the area with several dog-friendly wine farms and the river near-by. Days can be spent around the house; fishing on the dam and walking through orchards before returning to the 'stoep' for some wine and quiet bird-watching. Bliss.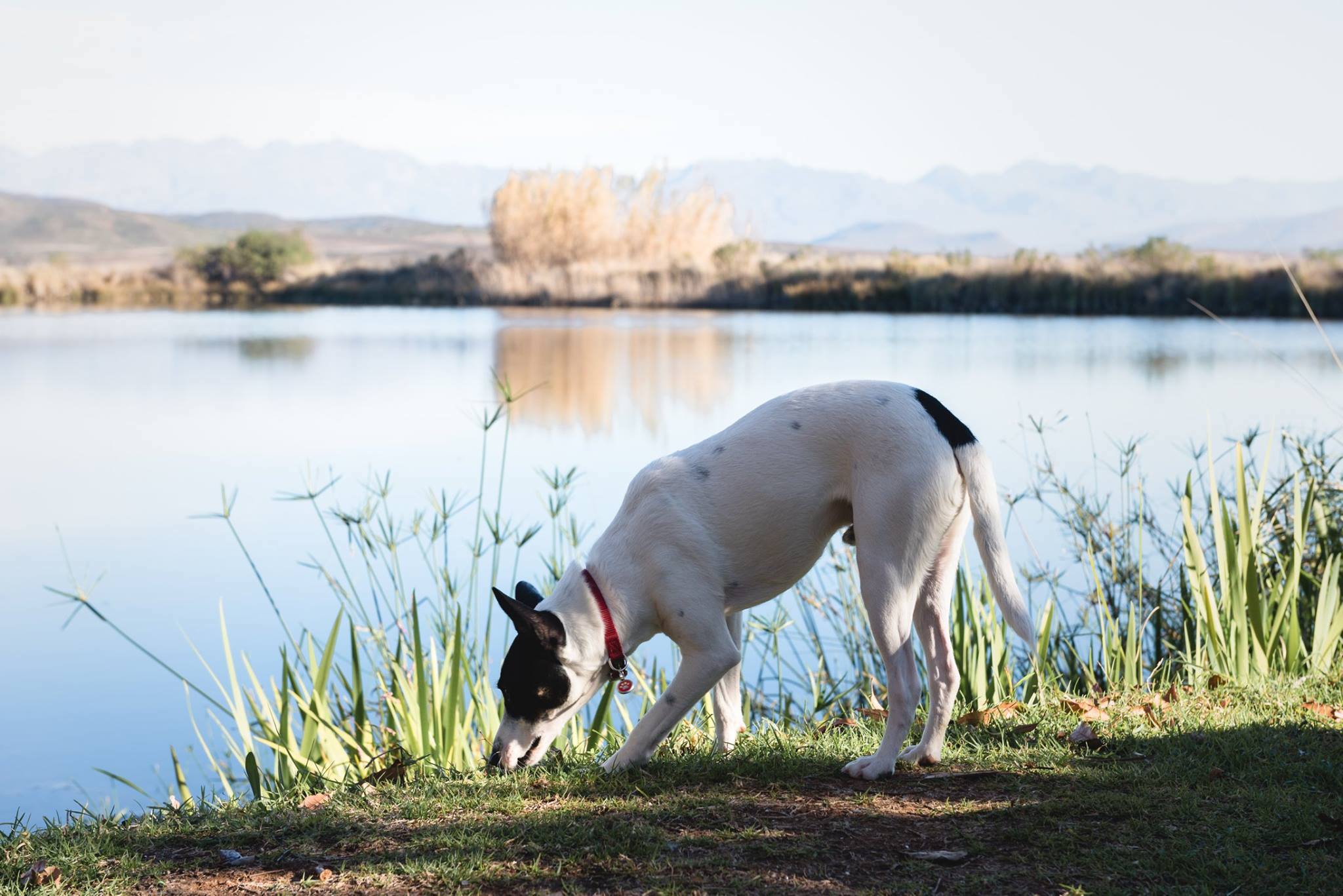 9. Camping at Beaverlac
Spend the night cooking over the fire and sharing stories with your best friend when you camp at Beaverlac. Only 2 hours out of town, Beaverlac is a getaway-favourite for many as dogs can roam around free and enjoy watching you as you attempt to put up the tent. And, stare at you while you try to start a fire.
10. Take them Star Gazing in the Karoo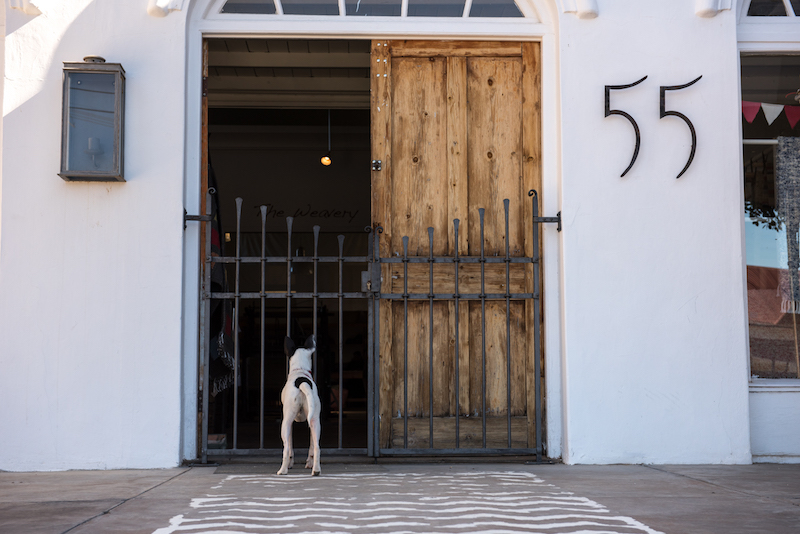 Prince Albert in the Karoo is one dog-loving town. Although it'll take 4-5 hours to get there, it's worth the drive for both of you. Most restaurants and cafes will let you bring your pup in and there's a ton of dog-friendly accommodation throughout the town, should you wish to spend the night (which we really recommend). While you're there, after dark, grab a torch and take a short drive out of town, set up camp on the cooling burnt-orange floor, lay back with your dog in your arms and count the falling starts together.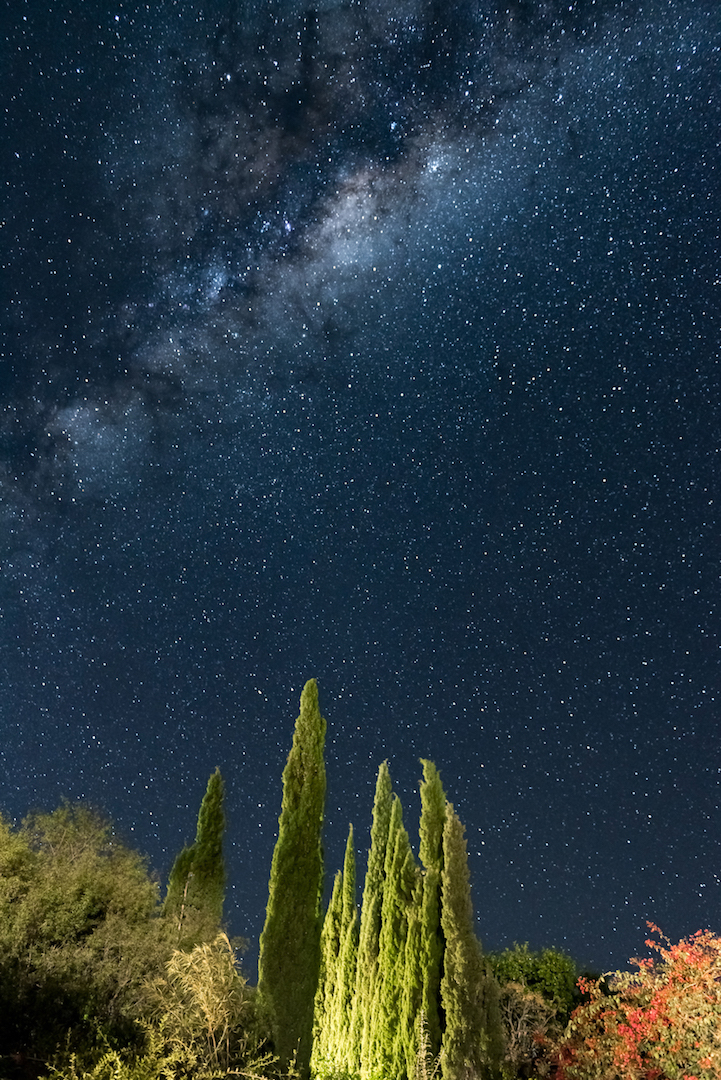 We know that you can't wait to get your furry-friend out of the house but please make sure they are well-behaved in social situations and with other dogs as we wouldn't want you or them to have an unpleasant time.
Are there any adventures that you and your best-friend have been on? Please share so that dog-lovers alike have even more places to take their happy hound.