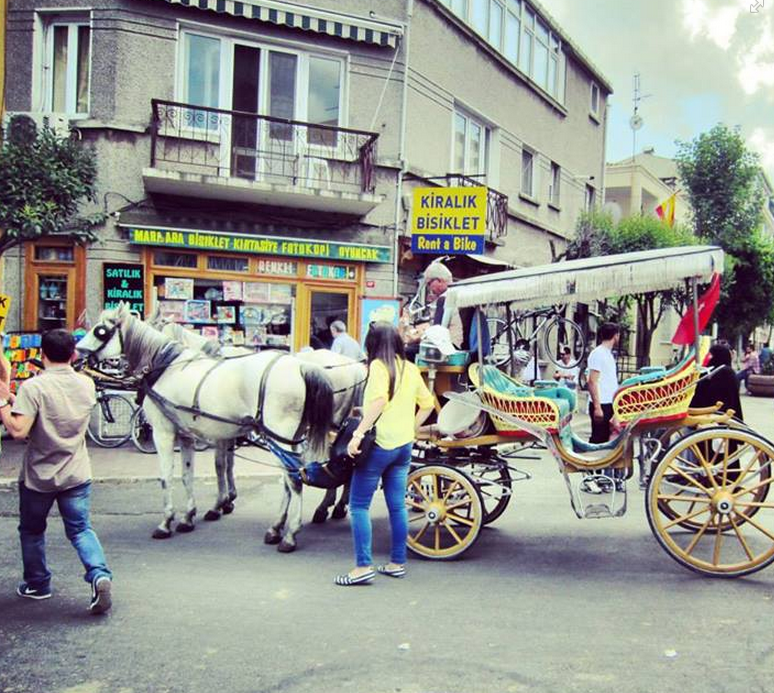 When visiting Istanbul, one must simply head for a day trip to the lovely, the exquisite 5.46 km2 in size Büyükada (meaning Big Island). There are many islands which form part of the Prince's Islands, yet for me and many others who have visited Büyükada, it is simply the best.
Leave from Kabatas port and pay next to nothing (I think about 5 Lira) as you set sail on a local ferry for a mere hour and a half to this glorious island which has no cars. Here you'll only find donkey cars – many of them offering "round-the-island" sightseeing tours – which makes it incredibly peaceful compared with the city of Istanbul. The island is lined with cute eateries, so make sure to get yourself the perfect spot right by the ocean and watch seagulls beg for a snack.
Most restaurants serve up the freshest fish – yet it is rather expensive. They bring platters of fresh fish to your table to choose from, quite a unique experience. After guzzling down some Efes beer, take a stroll or inexpensive bike ride around the tiny, but dense town. The charm drips from every nook and cranny of this town as you shop at street vendors and chat (or try to) with the locals.
Also enjoy some historical sights such as the Ayia Yorgi Church and Monastery dating back to the sixth century as well as the glorious Ayios Dimitrios Church.
End the day off with some drinks overlooking the harbour from above. What a view that is. There are a few five star hotels situated here that serve up some fantastic cocktails.
Not to be missed!