Let Travelstart be your guide to an action-packed two-day getaway in tropical Durbs. Inspired by the antics of Travel Man we bring you a massive 48 hour dose of sun-soaked, easy-living eThekweni that's short on coin and big on fun.
As mini-breaks go, Durbs is an all-round winner in terms of proximity from Cape Town and Johannesburg, outstanding regional cuisine and an array of fun places and spaces to keep you entertained all weekend long. Go in search of the ultimate bunny chow, learn the art of Stand Up Paddle boarding and experience all that Durban has to offer.
48 hours and counting…
Your launch pad:
Touch down at King Shaka International Airport after a short domestic flight.
Stay in the beautifully designed Concierge Boutique Bungalows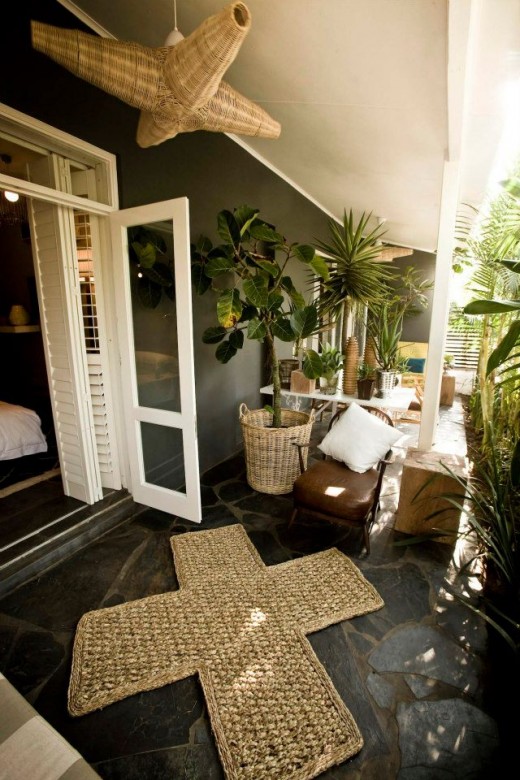 Image courtesy of The Concierge Boutique Bungalows Facebook Page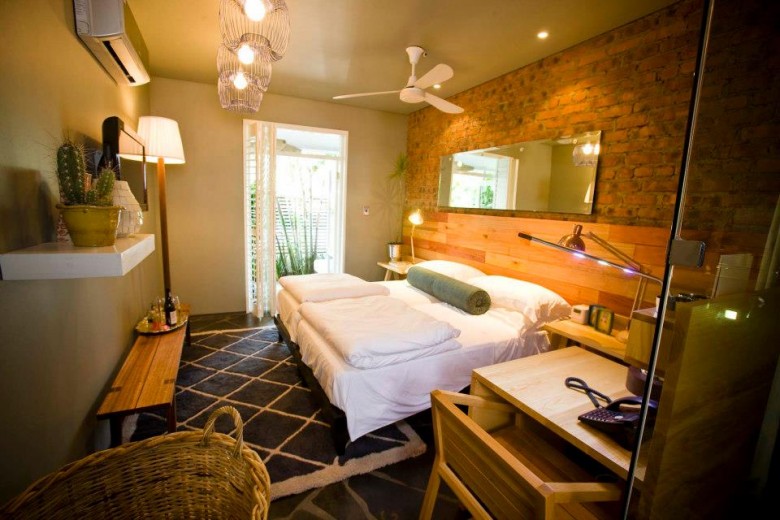 Image courtesy of The Concierge Boutique Bungalows Facebook Page
Rates:
From around R1350 for two people sharing a night including a smashing breakfast, free parking and free wifi.
Good to know
Sign up for their membership perks and hear about their special deals first.
37-43 St Mary's Avenue
Call: 031 309 4453
The Concierge Boutique Bungalows are an easy 30 minute drive from King Shaka International. Getting around is simplest if you hire a car for the weekend, otherwise staying in a hotel directly on the beach front, right in the heart of the action, is a good idea.
Ready to get going?
Find the best flights to Durban here.
Discover your new breakfast favourite at the revamped Freedom Café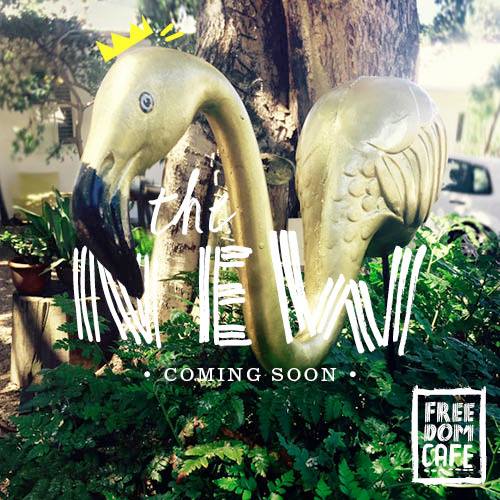 Image courtesy of Freedom Cafe Facebook Page
Even if you're not staying in the Concierge Boutique Bungalows, the Freedom Café on the property is open to the public and is an excellent way to start off your weekend with an exceptional breakfast. They've got a banging new menu as of the 1 February 2016 – perfect timing for revisiting an old favourite.
40 St Marys Ave.
Call: 031 309 4453
Rent bikes from Bike & Bean to glide along Durban's golden mile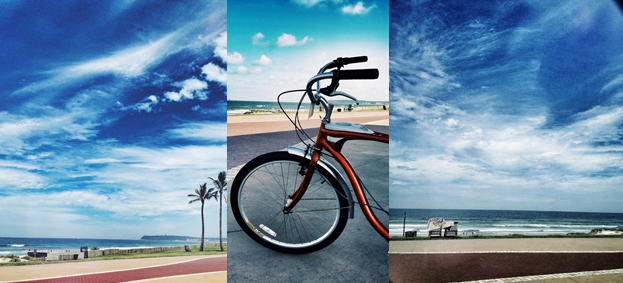 Courtesy of responsibletraveller via Phillipa Rowney
One of the most popular things to do in Durbs is to order a delicious cappuccino from Bike & Bean, and sip it while taking in the rolling waves then rent a couple of bikes and glide up and down Durban's golden mile. Snell Parade, Durban. Call 082 773 6870.
Spot castles in the sand at New Beach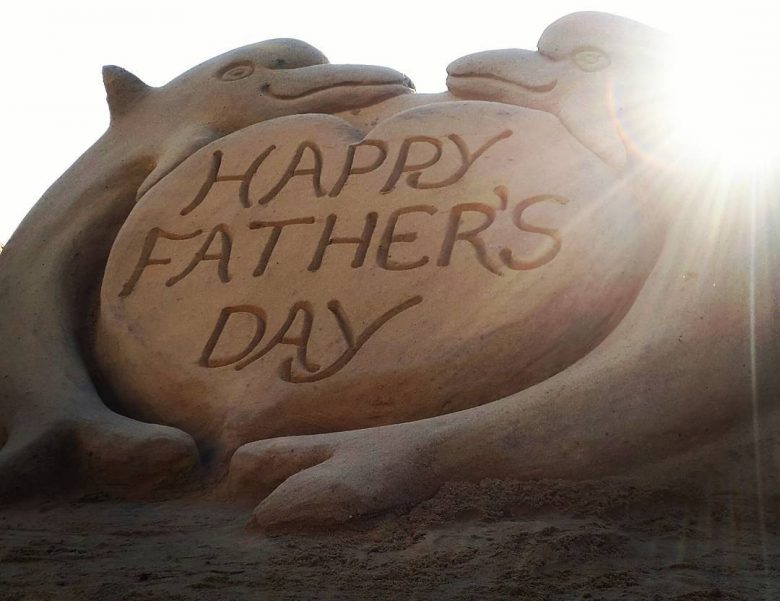 Courtesy of responsibletraveller via Instagram
The ultimate installation art these sand castles may not stand forever but the craftsmanship is out of this world. Serious wow factor.
KZNSA Gallery for lunch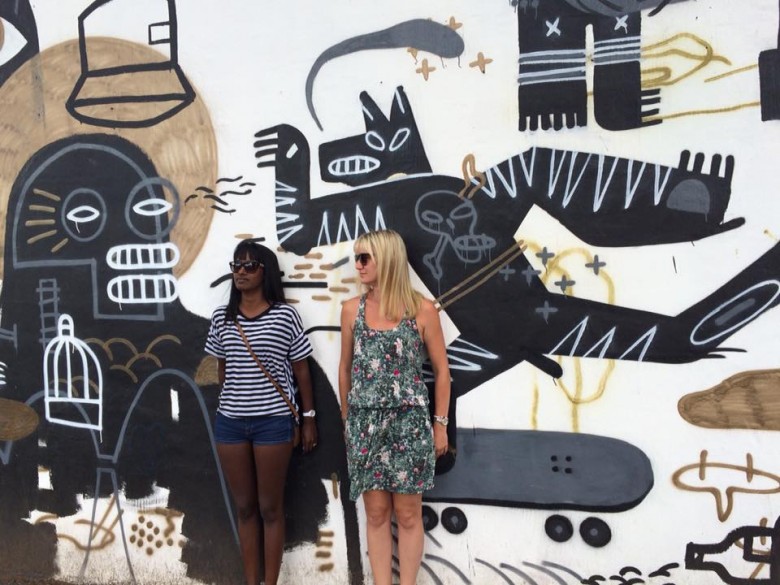 Courtesy of Kate Louise Peniston via The KZNSA Facebook Page
Courtesy of Shirin Motala
The art gallery is set in an airy, light-filled, modern building with the popular café spilling out under leafy trees. Families and friends chat happily in the dappled shade with a range of light lunch options available and slick service. There is an excellent selection of design, photography and academic literature for sale on the second floor of the gallery and a well-stocked gift shop with real finds. Bulwer Road, Durban. Call: 031 277 1705.
Good to know:
The gallery is close to Florida road's buzzing shopping and restaurant strip.
Masala pineapple beachfront delights
Like Bangkok, Durban beachfront is all about the delicious street food. Top on the list is Umbila (mielies) with salt and butter and curried pineapple on sticks. The best is to sample a little of everything. Many thanks to eNCA reporter, Nontobeko Sibisi, for her gorgeous grams.
Markets of Warwick Tour
Image by Durban is Yours
Durban's entrepreneurial pulse can be found at Warwick junction, a buzzing market and transportation space in the heart of Durban. Attend a tour organised by the traders which will give you an introduction to the 9 different markets and products on offer here including traditional medicines, clothing and fresh produce. The Early morning or 'Mother' Market hosts over 640 stalls with vendors selling fresh produce, flowers, spices and live poultry. Don't miss out on the murals by artist Faith 47 on the walls surrounding the market, several of the figures are portraits of traders. The tours cost R100 per person with discounts for larger groups. Saturday has two time slots available, tours do not operate on Sundays. Contact 031 309 3880 for more info and to make a booking. Free for kids under 12 (max 2 kids).
Mali's Indian restaurant for crab curry
A twist on a South Indian traditional dish, Durban's crab curries demand attention. Dazzle your taste buds at Mali's Indian restaurant in Morningside. 77 Smiso Nkwanyana Road, Berea/ Morningside.
"The Dutch" for cocktails and tapas/ The Chairman for Jazz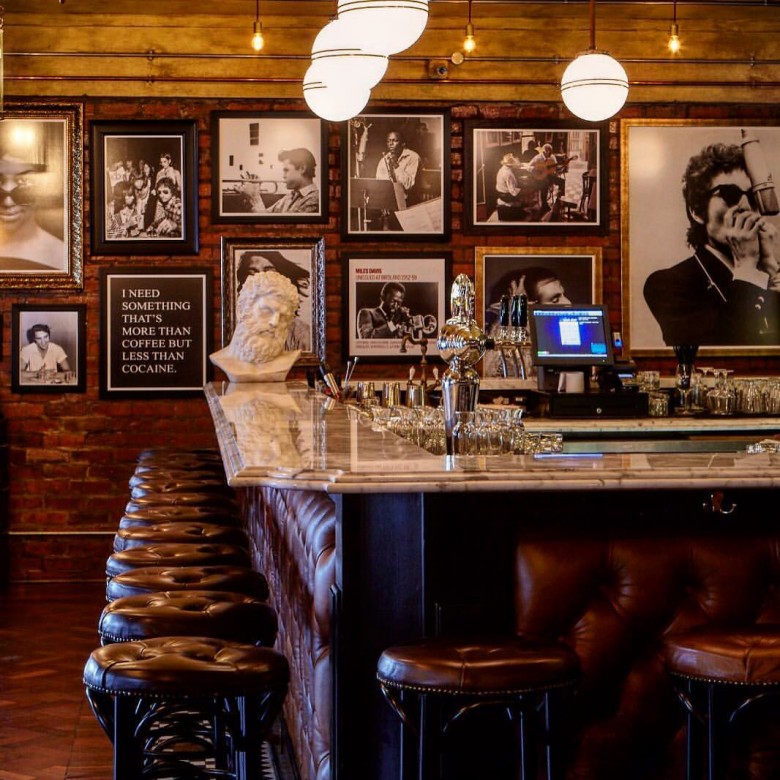 Image courtesy of The Dutch Facebook Page
Both venues host live music and entice with atmospheric interiors. The Dutch serves an impressive array of cocktails, craft beer, wine, tapas and sushi while the Chairman is the ultimate jazz bar. If you're feeling up to it you could even visit both in one evening.
The Dutch
Chartwell Dr & Lighthouse Rd, Umhlanga
Phone: 031 561 6969
The Chairman
146 Mahatma Gandhi Rd. For table bookings call: 078 387 1408.
Sunrise Chip 'n Ranch for a midnight snack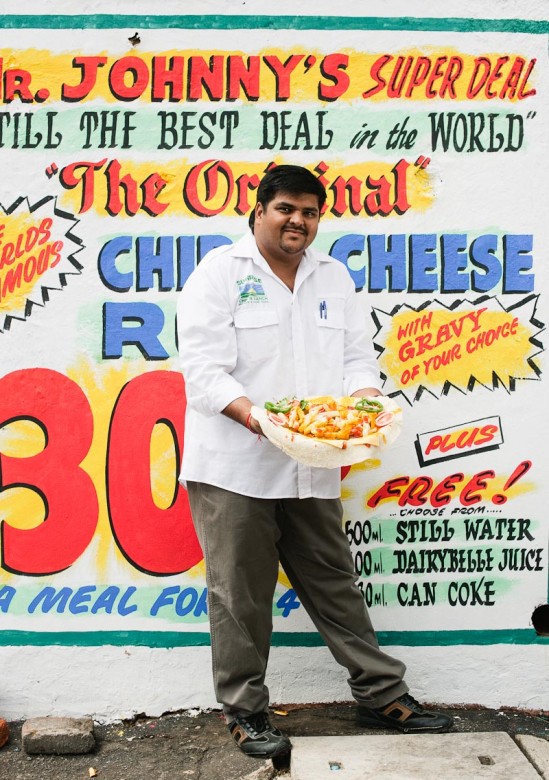 Johnny's Rotis by Tyrone Bradley on Itswhatiminto
After a late night of partying the only place to go, the place indeed where everyone knows your name and they're always glad you came, is the Durban institution Johnny's Roti's. Order the triple cheese and chip roti with mutton gravy.  Open 24/7.
89 Sparks Road, Durban. Call: 031 209 2020.
Sunday – 24 hours to go
Sunday Surfing
Do as the locals do and catch a wave. These beautiful warm Mozambican currents make the early mornings worth it. Find your sea legs in a morning surf lesson on Addington beach with Learn2Surf, just North of uShaka Marine World. Approx R200 for a private lesson. Call: 083 414 0567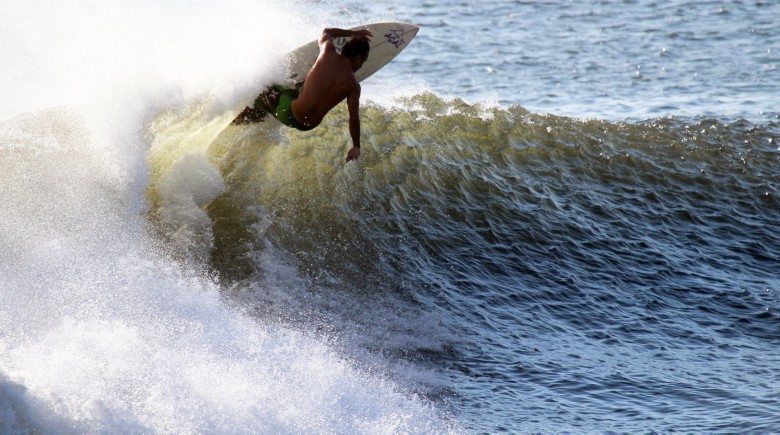 Next up scrumptious brunch and mimosas at the Morning Trade Market. Be sure not to miss out on a Sugarlicious macaron. These are thicker than standard macarons with a decadent band of delicious ice cream sandwiched in between, or on occasion chocolate ganache. 15 Station Drive, in the Station Drive Precinct just off Umgeni Road. Open every Sunday from 8h00-13h00.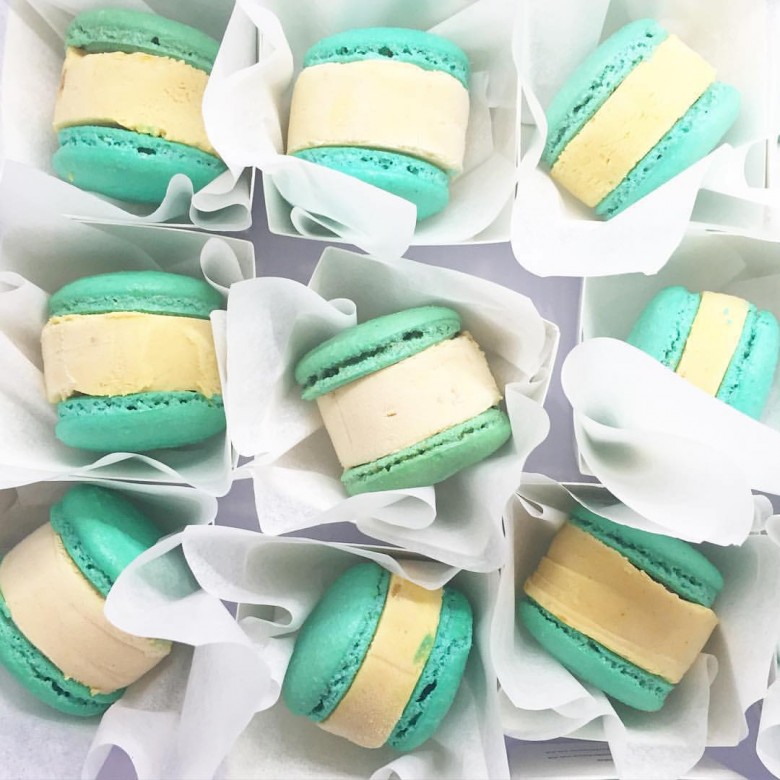 Image courtesy of Sugarlicious Facebook Page
Touch the Sky- ride the sky car to an incredible 106m vantage point at the Moses Mabhida Stadium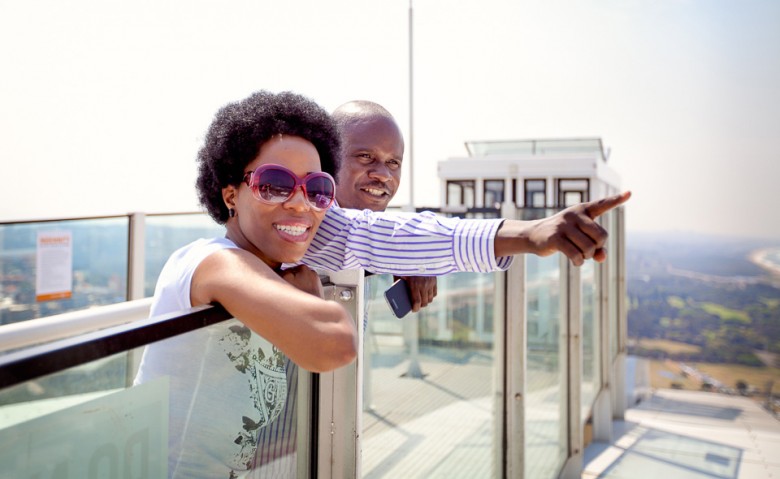 The Skycar at Moses Mabhida Stadium
Tickets to ride the sky car (which cruises gently along the northern arch of the stadium) cost R60 per person and R30 for kids under the age of 12. If you're looking for an even bigger thrill there's also the Big Swing ride, the tallest swing in the world since 2011 but it has a larger price tag. 44 Isaiah Ntshangase Rd.
Visit R.A. Moodley's in Victoria Street Market for authentic spices
Visit R.A Moodley's for quality spices to cook authentic Durban curries for your family and friends at home. Shop No. 2, Moses Kotane Rd, Durban. Call: 031 208 6412
Go in search of the perfect bunny chow at Little Gujarat
This veg bunny chow may well make it to the top of your best bunny chow list. This hotly contested debate is personal to every Durbanite. Once you've found your ultimate bunny chow you will defend it loyally. 43 DR Goonam St. 031 305 3148
SUP boarding at Xpression on the beach
Challenging on the muscles, great for core strength and balance and an interesting workout, not to mention one of the most picturesque sports on offer, grab a board and get SUPping (stand up paddle boarding). Addington beach is a great spot to learn as it is fairly sheltered. 17 Erskine Terrace, Addington Beach. Call: 074 134 1232.
The last word in elegance at the Oyster Box for sundowners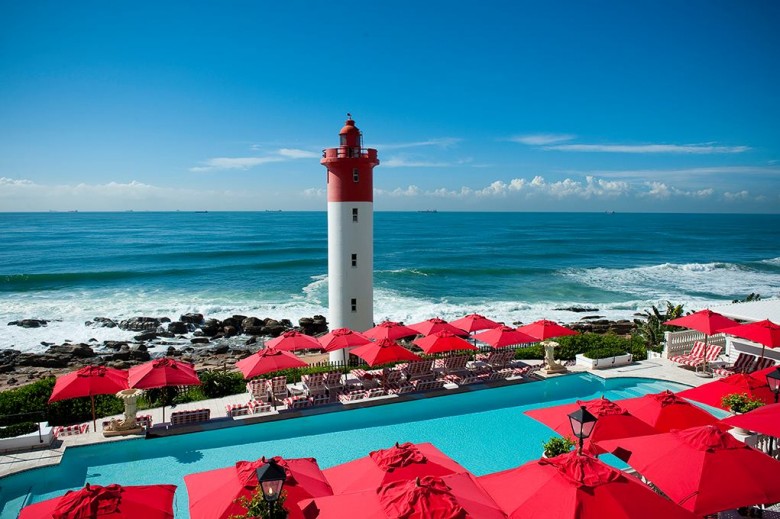 Image courtesy of The Oyster Box Facebook Page
A drink at the Oyster Box is a spectacular way to wind down your whirlwind weekend away. The striking lighthouse casts ruby reflections on the pool. And don't forget to look out for Skabenga the cat.
End things off with an early evening walk by the Umhlanga Pier

The interesting whale bone structure of the uMhlanga Pier has helped it secure the accolade of world's most beautiful pier. You may be surprised to learn that it is as structurally useful as it's aesthetically pleasing. And while you're admiring its whale bone structure as the friendly KZN sun dips below the horizon, take a stroll and enjoy the last few minutes of your 48 hour Durban adventure.
20 minutes to go…
Good to know
From the pier it's a quick 16 minute drive to catch your return flight from King Shaka International.
Inspired?
Find the best flights to Durban here.
For even more things to do in Durban read: