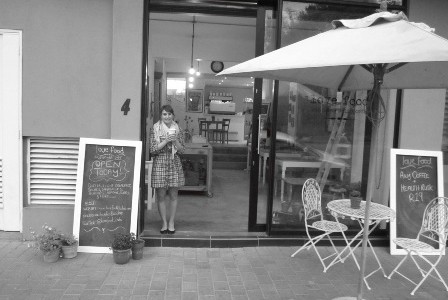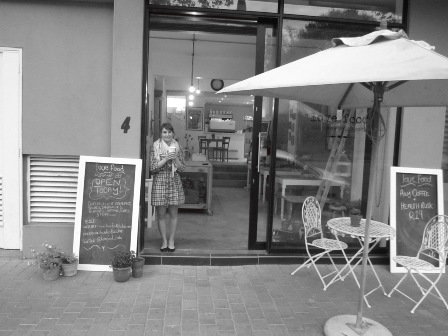 I recently spoke to the owner of the brand spanking new restaurant (they only opened on 27 August 2012) in Braamfontein called love food. Here Jamie Lorge tells us a bit more about her new place:
What inspired you to open this restaurant?
I'm totally food obsessed, anything from sourcing, prepping, cooking or baking but most of all eating. My world revolves around food. Give me a good cookbook, a kitchen and I'm the happiest girl in this world. I spend my free time hunting for new & exciting recipes.
Don't ever expect me to stick to a recipe, as I read it my mind ticks overtime and every imaginable food combination pops into my head.
My passion for food probably came about because I am ALWAYS hungry. I started to show an interest in cooking in high school and when I was 16 I set a goal to own my own cafe one day.
How did 'love food' come about?

I completed my schooling at Oakhill School in Knysna in 2006 and spent 2007 at Silwood Chefs College in Cape Town where I received my diploma.
2008 and most of 2009 I spent in London where I got some  valuable work experience; this is where I fell in love with Yotam Ottolenghi's style and concept which made me even more determined to achieve my dream.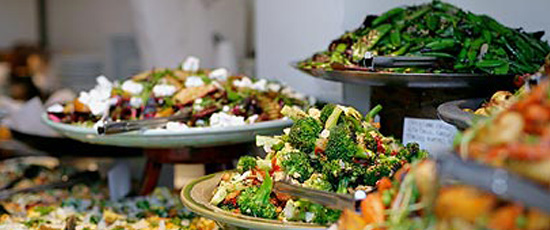 In 2010 'love food' was born as a small catering business from home; concentrating on the healthy way to prepare and eat food without detracting from its taste and attraction – using plenty of herbs, fresh, healthy products and the "low – fat" substitute.
This has been operating successfully so onto the next step, here I am, 'love food, kitchen, deli & cafe' is a reality.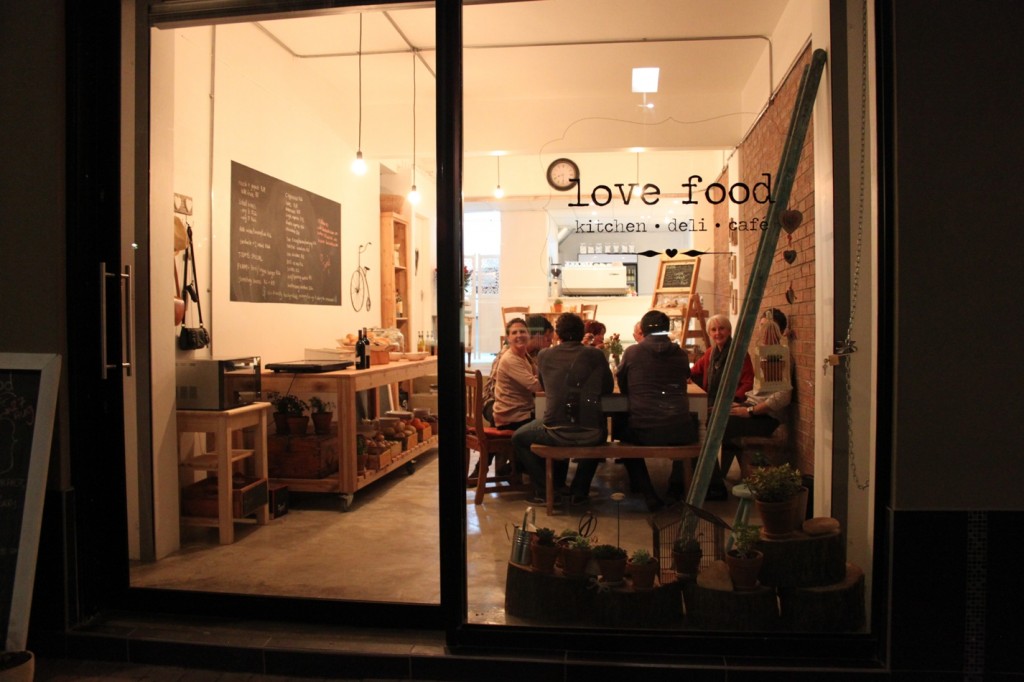 What is your restaurant's vibe? Comfy & casual, contemporary, homely & bistro.
What would you always recommend people try?
The menu changes daily, my favourite, however are the burgers (every Friday) which are pure lean beef and veggie.
Price range?
Between R32 – R70 a meal
Should you book?
We don't take bookings but we cater for private functions.
love food Contact Details
Opening hours: Monday to Friday 07:00-17:00
4 Ameshoff St, Braamfontein, Johannesburg
083 602 6511 / 073 326 4099
Photos by Jamie Lorge.