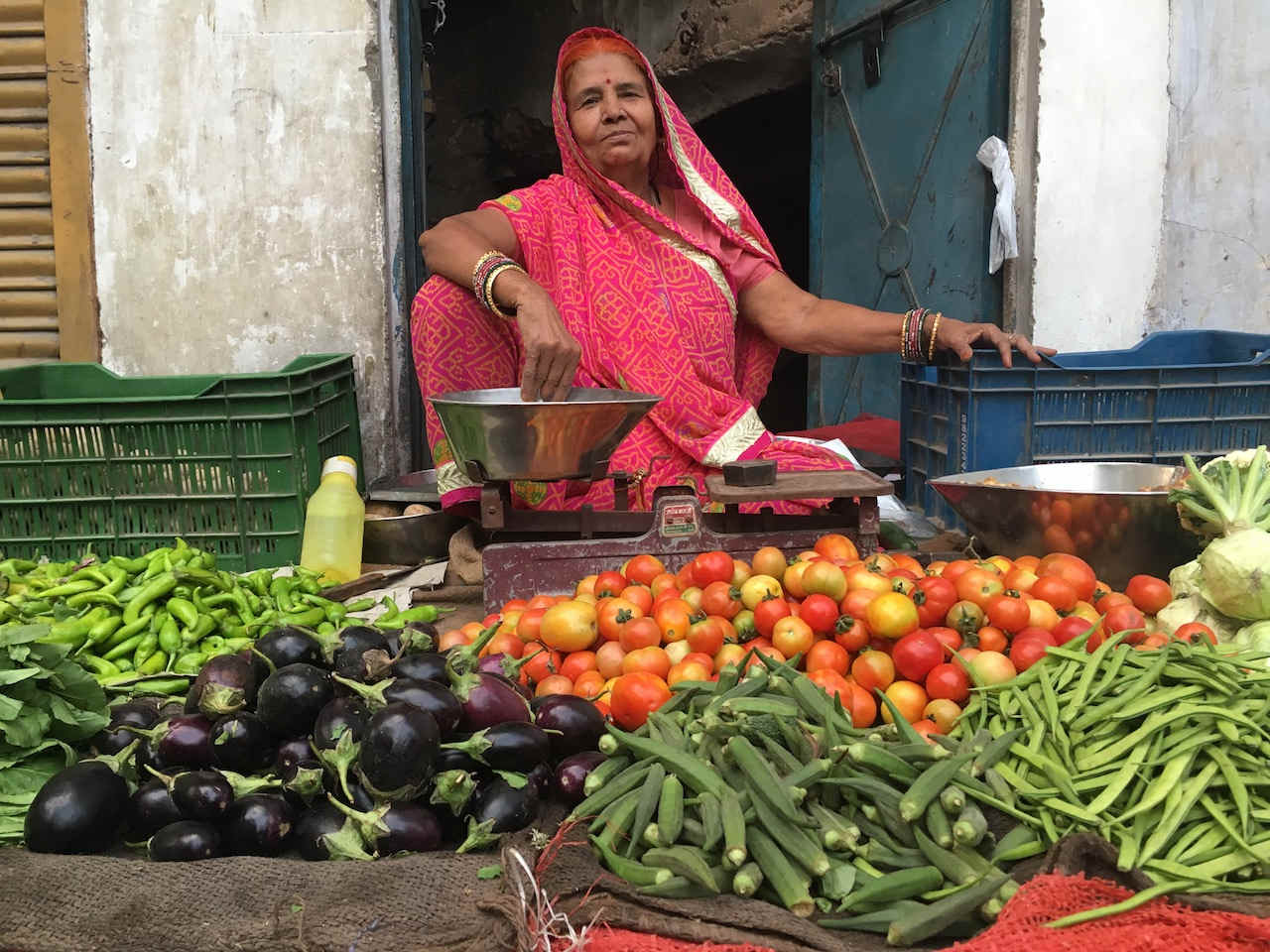 For many travel is about ticking off bucket list items, standing in awe of UNESCO World Heritage Sites and interacting with the locals. And it's very much the same for me, except that I love food more than is probably healthy and so for me travel is also largely about how it indulges the senses and satiates my hunger for new flavours.
Words and photographs by Iga Motylska @eagerjourneys
You can taste India's cuisine change when you travel over 3 000km from New Delhi in the northern reaches of the country to Kochi in the south during a 21-day G Adventures guided tour by rail. Indian cuisine is as colourful – in terms of the shades of the spices used and the regional flavour palette – as its sari-wrapped women. Open-air markets and street-side vegetable vendors, who sell everything from turmeric root to freshly-picked spinach, are a part of everyday life across India. As are the street food sellers that push their carts between cows and cars.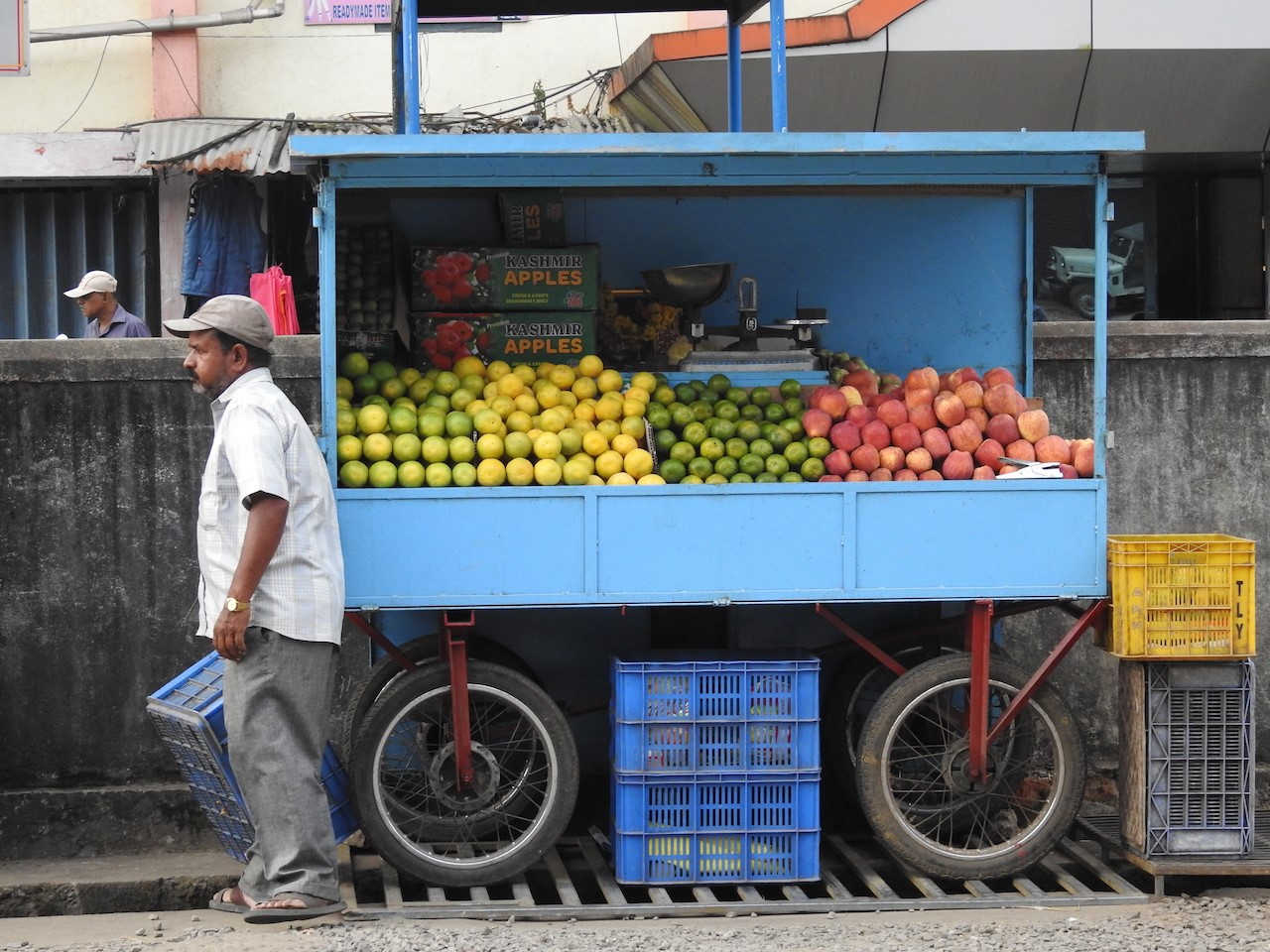 India has a far-stretching repertoire of recipes due to millennia of influences from Portuguese explorers in the early 15th century to the Dutch, Danish, French and British, as well as the Chinese, and Middle Eastern flavours introduced during the Mughal empire. Each nationality left an indelible mark on the country, its way of life and undoubtedly its cuisine too. It was the Portuguese that introduced potatoes to India, but perhaps more importantly chillies.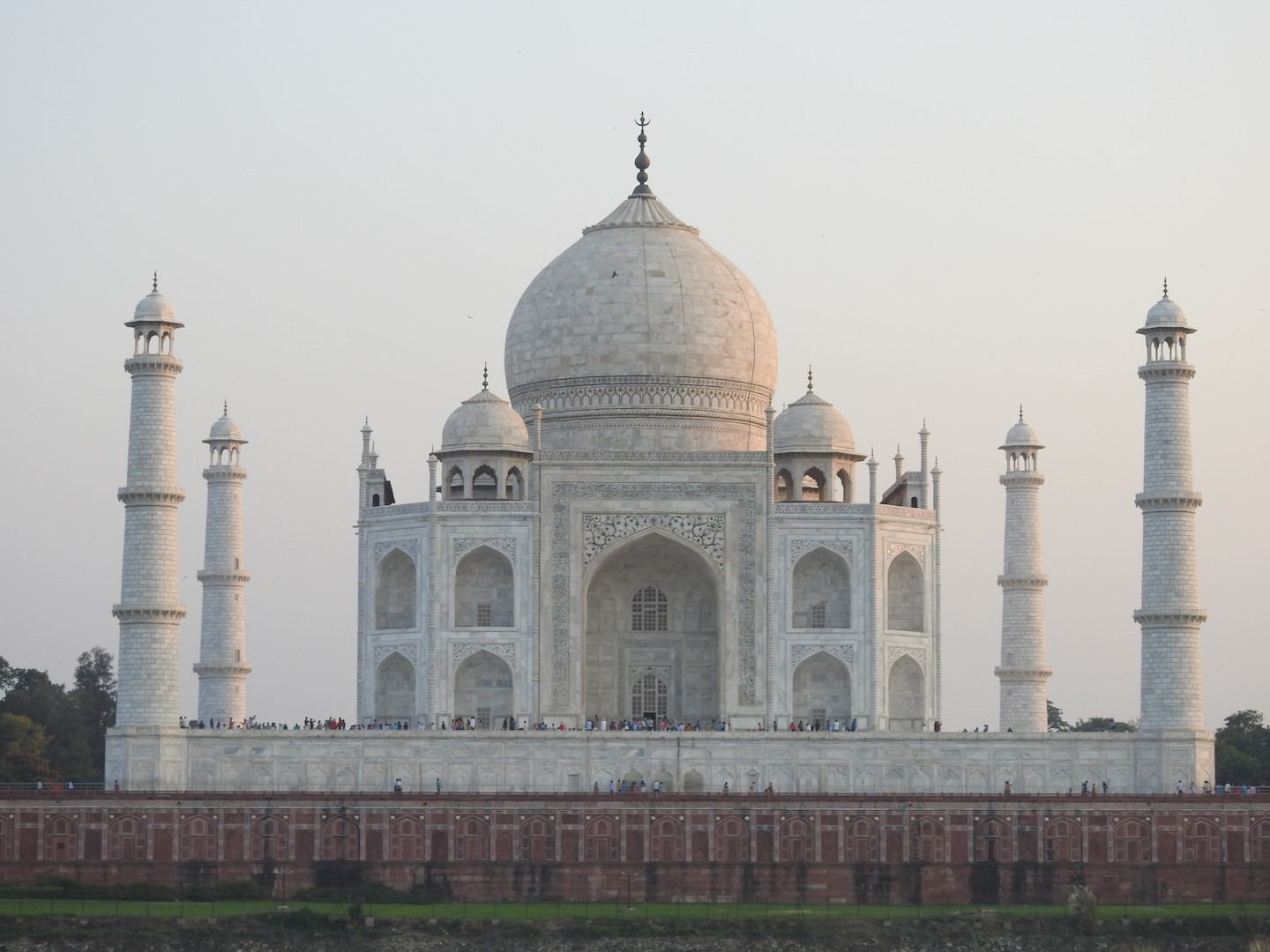 Visiting the Taj Mahal at sunrise, exploring Hampi's ancient ruins or staying on a houseboat along Kerala's backwaters are just as big a part of exploring the Indian subcontinent as delving, fingers first, into the food alongside the locals.
So when you travel to India, let go of your inhibitions, eat with your hands as the locals do and indulge in the regional delicacies. India is a culinary adventure from New Delhi's street food to Madikeri's dosas and Goa's seafood. Try everything from masala papads to vegetable pakoras, as well as a mild palak paneer and my favourite – malai kofta. Dip your idli into sambar and lick your fingers of the rose-scented syrup after you've finished all the gulab jamuns. India is an ideal destination for vegan and vegetarian travellers, so you'll be hard-pressed to be bored of the variety.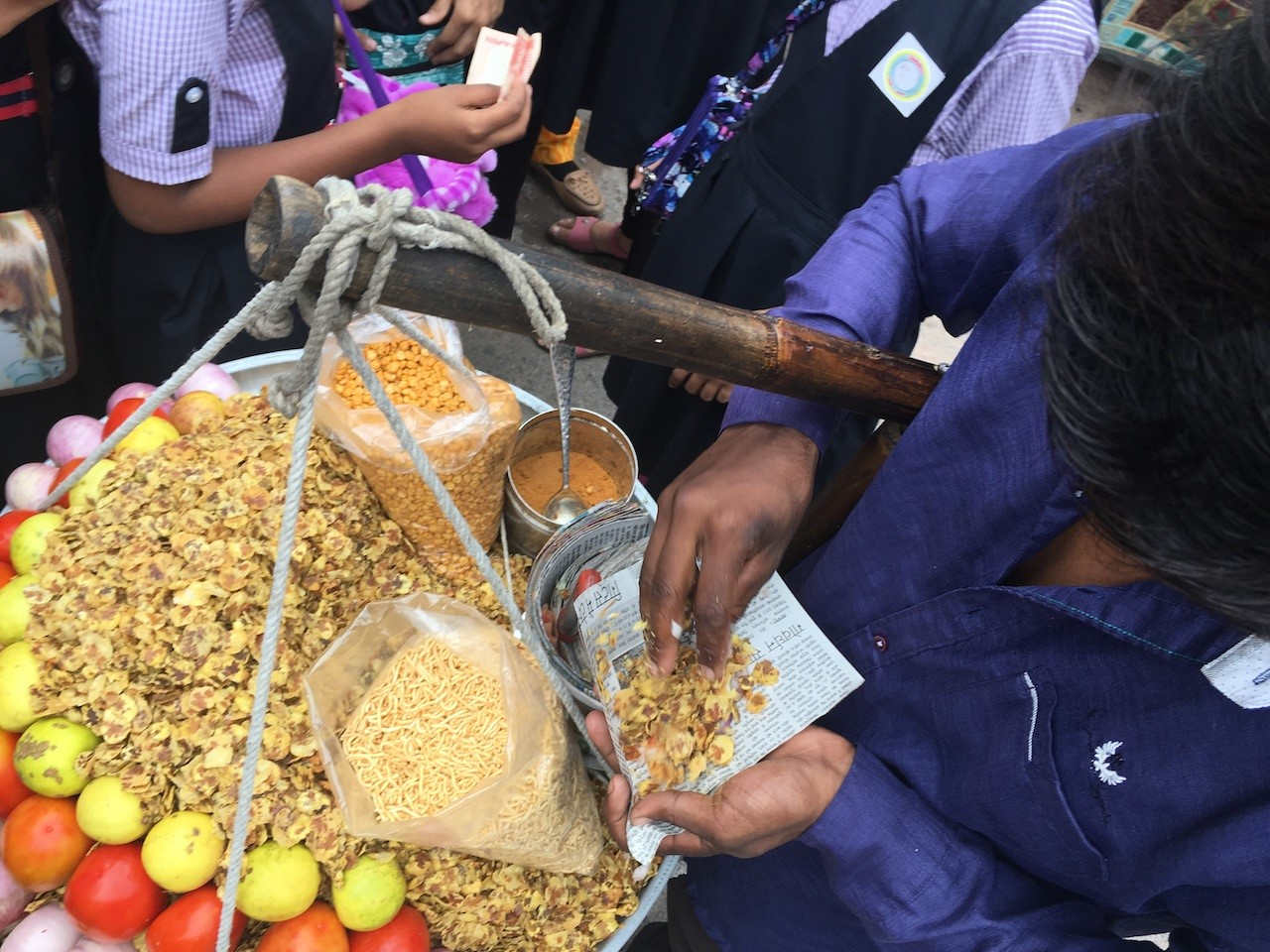 Northern Indian cuisine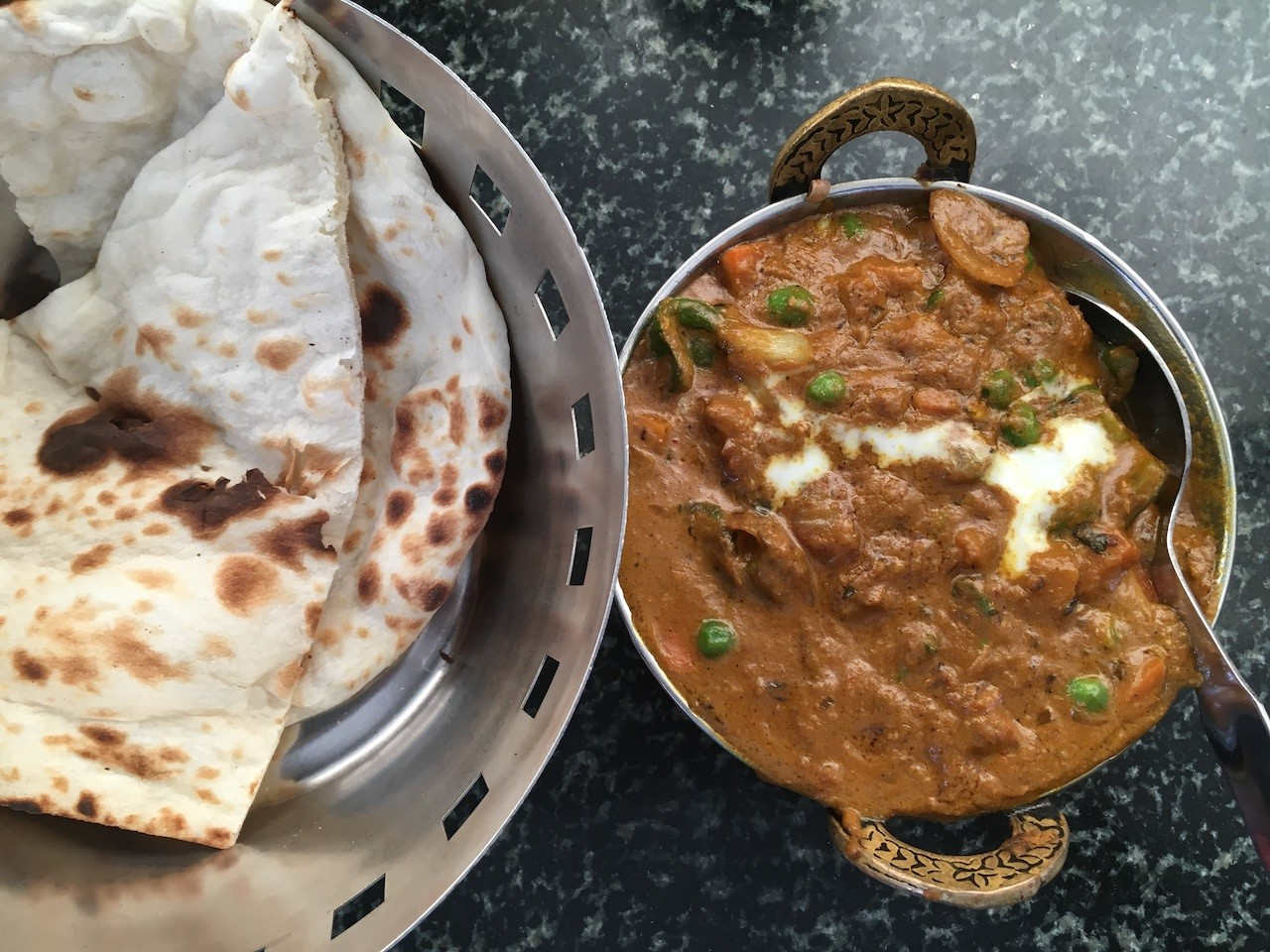 The north is characterised by spicy, fiery curries with dried whole chillies floating in the sauce. Take it from me, err on the side of caution because it's probably a chilli and not a green bean. Garam masala is liberally used in their recipes. Northern Indian food is heavily influenced by Arabs and Persians, namely a Mughlai style of cooking. The dishes are thicker in texture and creamier too. It uses quite a bit of dairy from yogurt to milk, cream as well as paneer – the traditional cheese that resembles tofu in taste and texture.
Expect to find meat (lamb, mutton and chicken curries) on the menu alongside vegetarian options. A side of naan bread, roti, paratha or chapati are favoured in this part of the country, though pilafs and briyanis are common too. Aloo Ghobi (a potato and cauliflower curry) is much loved in this region of India.
Southern Indian cuisine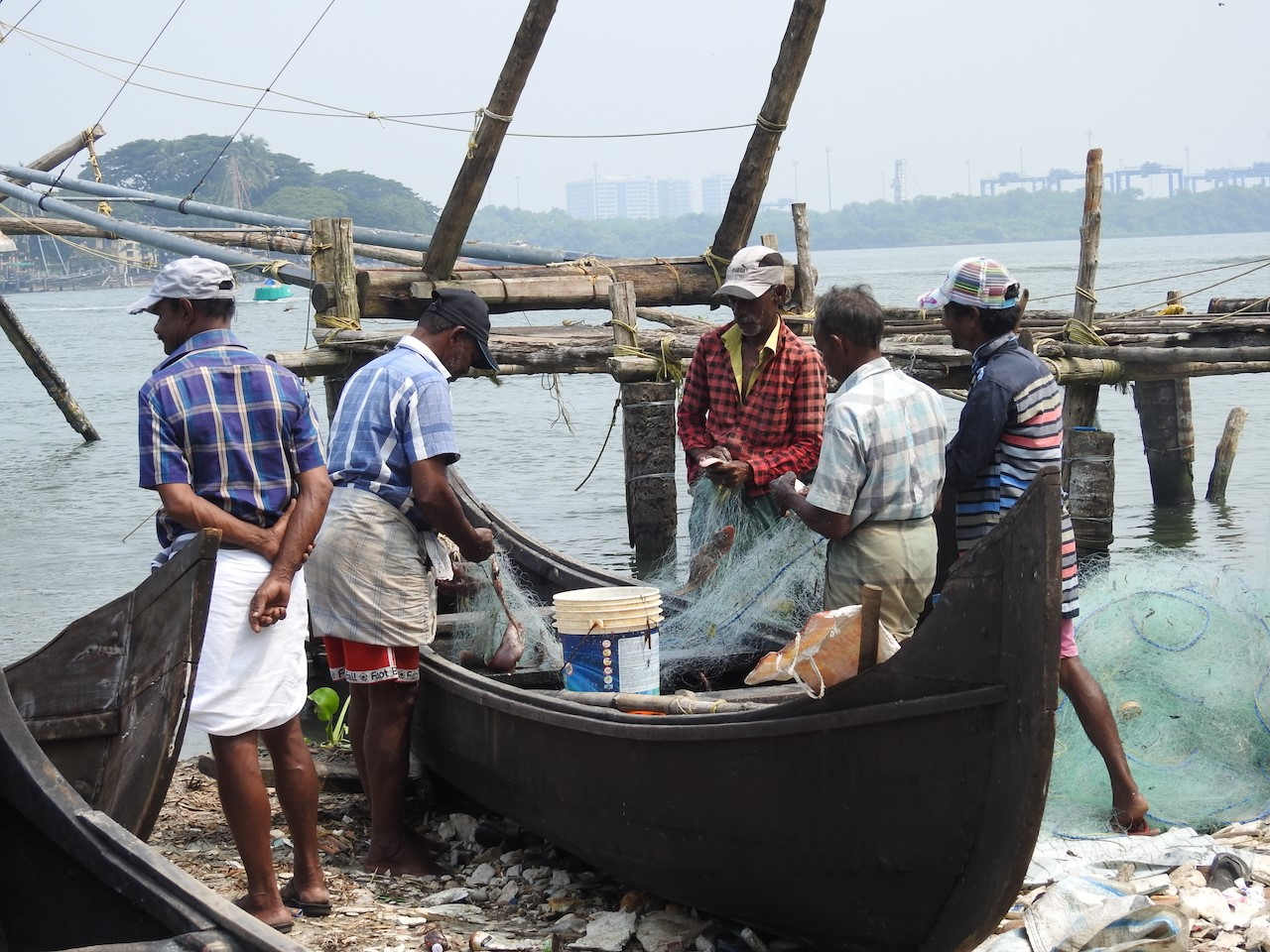 Southern India and the coastal regions are characterised by seafood galore – you just have to go to the docks, a fish auction or pull up a seat at a beachside restaurant. And better yet, shellfish, crab, prawns, squid and mussels are served fresh. Milder and lighter curries with a coconut cream base are popular in Kerala, while rice, rather than wheat-based breads, is the preferred side.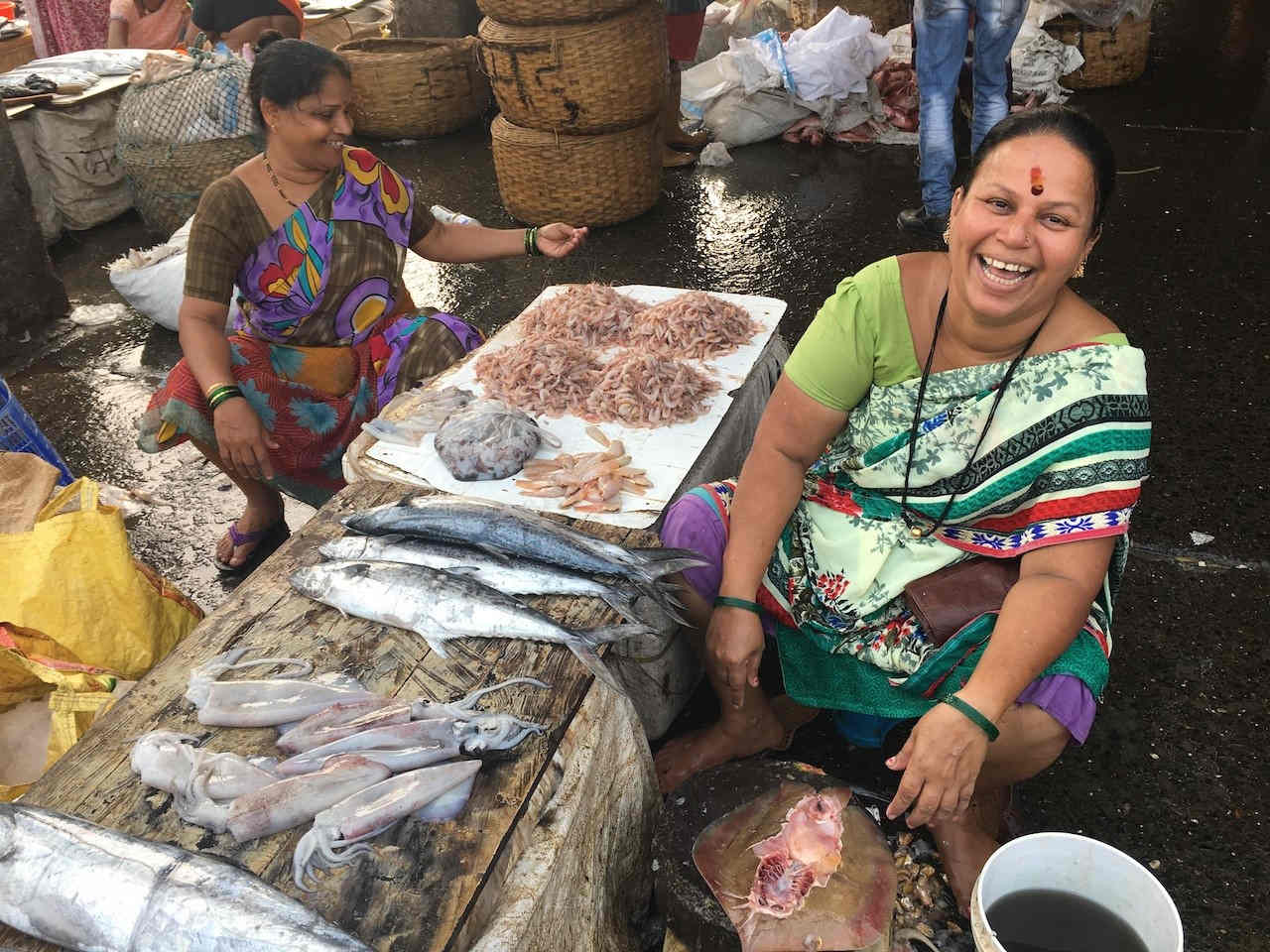 In Karnataka state you're more likely to come across the Ayurveda sattvic diet, which is strictly vegetarian and doesn't include onion or garlic, as they're believed to fire up a nasty temper.
During the early hours of the morning, before it became too hot and humid, I walked the Kochi promenade and watched the fishermen dip the Chinese fishing nets into the waters of the Laccadive Sea. The nets were a strategic gift from the Chinese in centuries past and have remained to this day. Though Chinese-inspired dishes, such as fried rice and noodles, which are mild in taste, are served around the country. After five minutes the nets are wound back up with the help of a pulley system weighed down with heavy rocks. Alcohol is not as readily available in the southern regions, due to religious reasons, which makes it more expensive.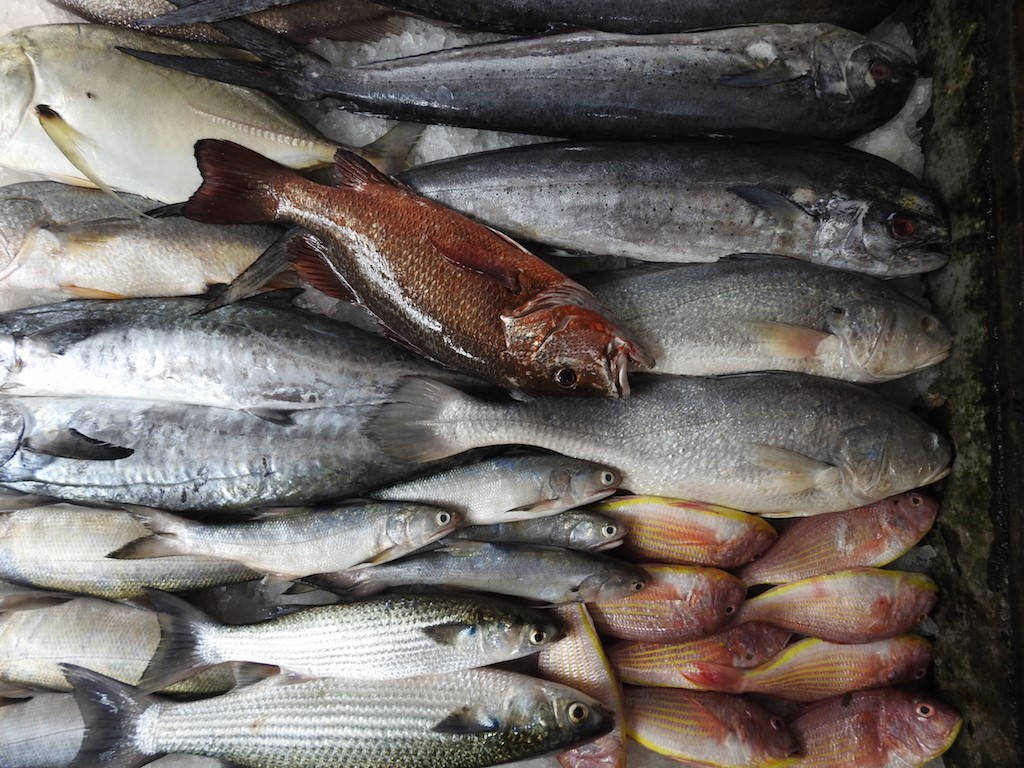 Water Buffalo
Eating beef is considered taboo by many Hindus, though there are a few exceptions in the southern state of Kerala and in the north-eastern parts of India. In those cases water buffalo may be served instead.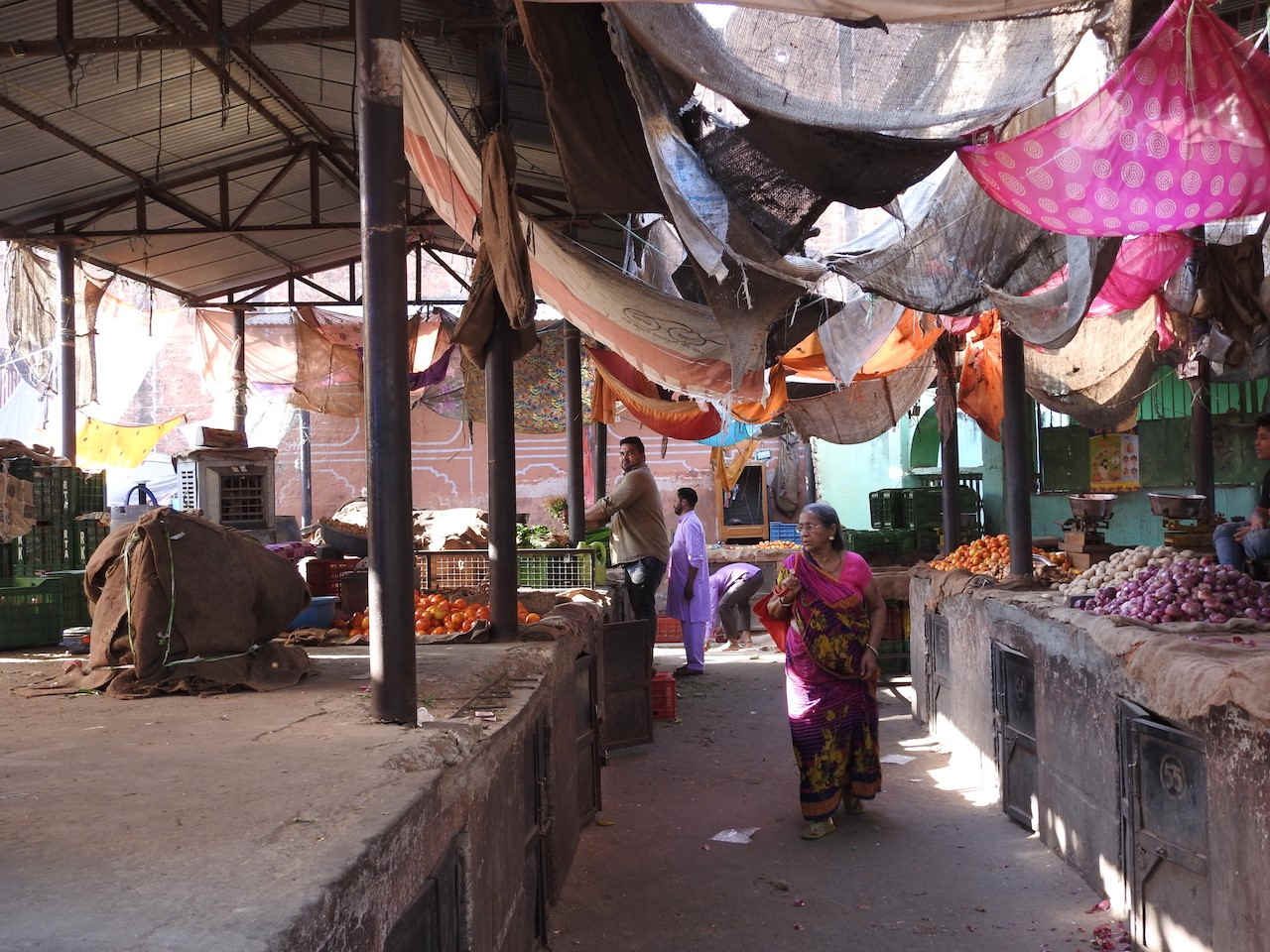 As we do our orientation walking tour of Jaipur – India's pink city – cows bring traffic to a jolted halt as they nonchalantly cross the street. Varun Kumar, our G Adventures CEO (chief experience officer), explains how this abstinence from eating beef originated.
Back in the day, during a time of widespread deaths during childbirth and among new mothers, newborns were fed cow's milk instead. This resulted in cows being called "Gaun Mata" meaning mother cow and being treated with equal reverence and respect. It became taboo to kill a cow for its meat, as it served a much more valuable purpose. Varun also mentions that cows were considered useful creatures, not just for their milk, but also because they are hardy animals that could also pull carts and were used for farm work.
Don't leave without trying these Indian dishes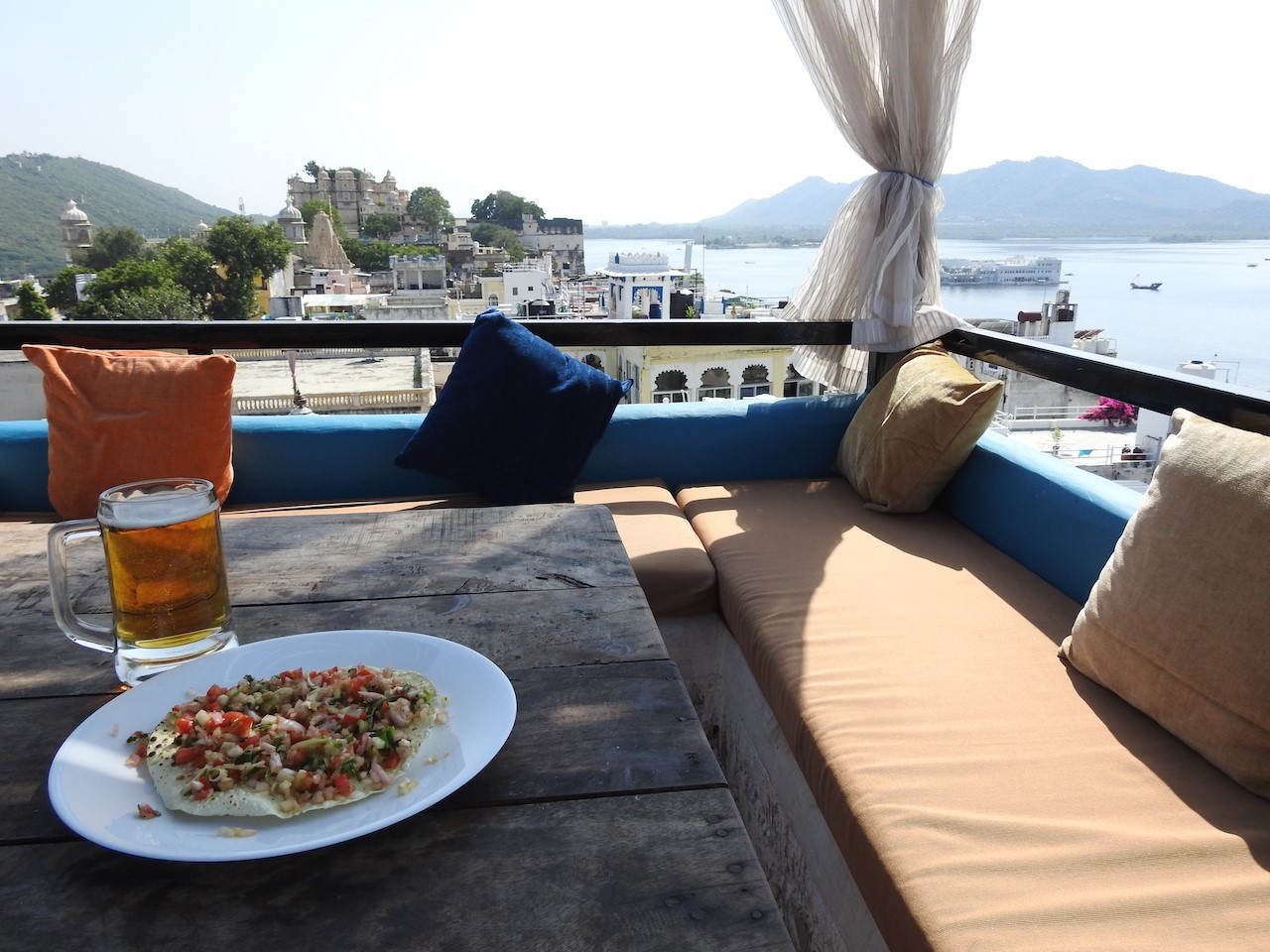 Masala Papad: This is my ultimate starter and you can find it in almost every restaurant. Crispy papads are covered in finely chopped tomato, onion, coriander and doused in lime juice.
Vegetable pakoras: A deep-fried snack of vegetables dipped in batter.
Thali: Thali, which means platter in Hindi, is an affordable vegetarian or meat platter served on a banana leaf or large metal plate. It consists of a number of curries, each with a distinct flavour, as well as rice, roti and papad. It comes with a side of chaas (buttermilk, which is good for probiotics) and dessert. And best of all – you can eat as much as you like as your plate is replenished.
Dosa: This large, thin and crispy pancake made from fermented rice and lentil batter is stuffed with various fillings and rolled like a wrap, which may be larger than your arm, or a triangle envelope. This southern Indian favourite is usually mild in flavour though that depends on your filling of choice. Dosas are served with sambar (a mild lentil stew cooked with a tamarind broth), hari (mint and coriander chutney) and lentil dahl, for dipping. This may be a carb overload, but who cares when it tastes this good.
Soan cake: This popular north-eastern dessert is best described as having a soft, candy floss-like, flaky texture that melts in your mouth and tastes like halva.
Bring India into your kitchen with these recipes
Meat-lovers recipe: Laal maans. Varun's favourite curry is laal maans, a muton curry prepared in a sauce of yoghurt and hot spices. Here renowned Indian chef Sanjeev Kapoor explains how to make this Rajasthani speciality.
Vegetarian recipe: Malai Kofta. This meat-free dish consists of deep-fried dumplings made of mixed vegetables and paneer in a creamy sauce. I loved it so much that I ate it twice – in one day. Try this chef Sanjeev Kapoor recipe.
Delhi Belly
You've surely heard stories about Delhi Belly. Only a few of the travellers on our three-week trip were affected. Avoid street food and eat at busy restaurants with a high turn-over of patrons. Charcoal tablets may help digestion. If you're struck down, get bed rest, take a rehydrate and drinks lots of water. Avoid dairy and foods that are heavy on your digestive system, rather eat plain food such as rice or naan bread, chapati or roti until you feel better. Seek medical advice if it persists for more than two days.
Water and what to drink
India is hot – just like its food! Stay hydrated by drinking lots of water and make sure water bottles are originally sealed. Don't drink tap water, though it's alright to use it for brushing your teeth. Expect to sweat a lot, replenish your energies by diluting water with Sprite, 7up or the local lemonade called Limca. Kingfisher was my favourite Indian beer. It also comes in lite and strong versions. Do try the chai, though the heat of the day may try to convince you otherwise. And remember that India is the land of lassis of every flavour – indulge!
Travelling through India makes you aware of how much plastic you go through. Always throw your plastic away into designated garbage bins – this makes recycling easier. Carry a reusable drinking water to refill with filtered water when available.
Food budget for India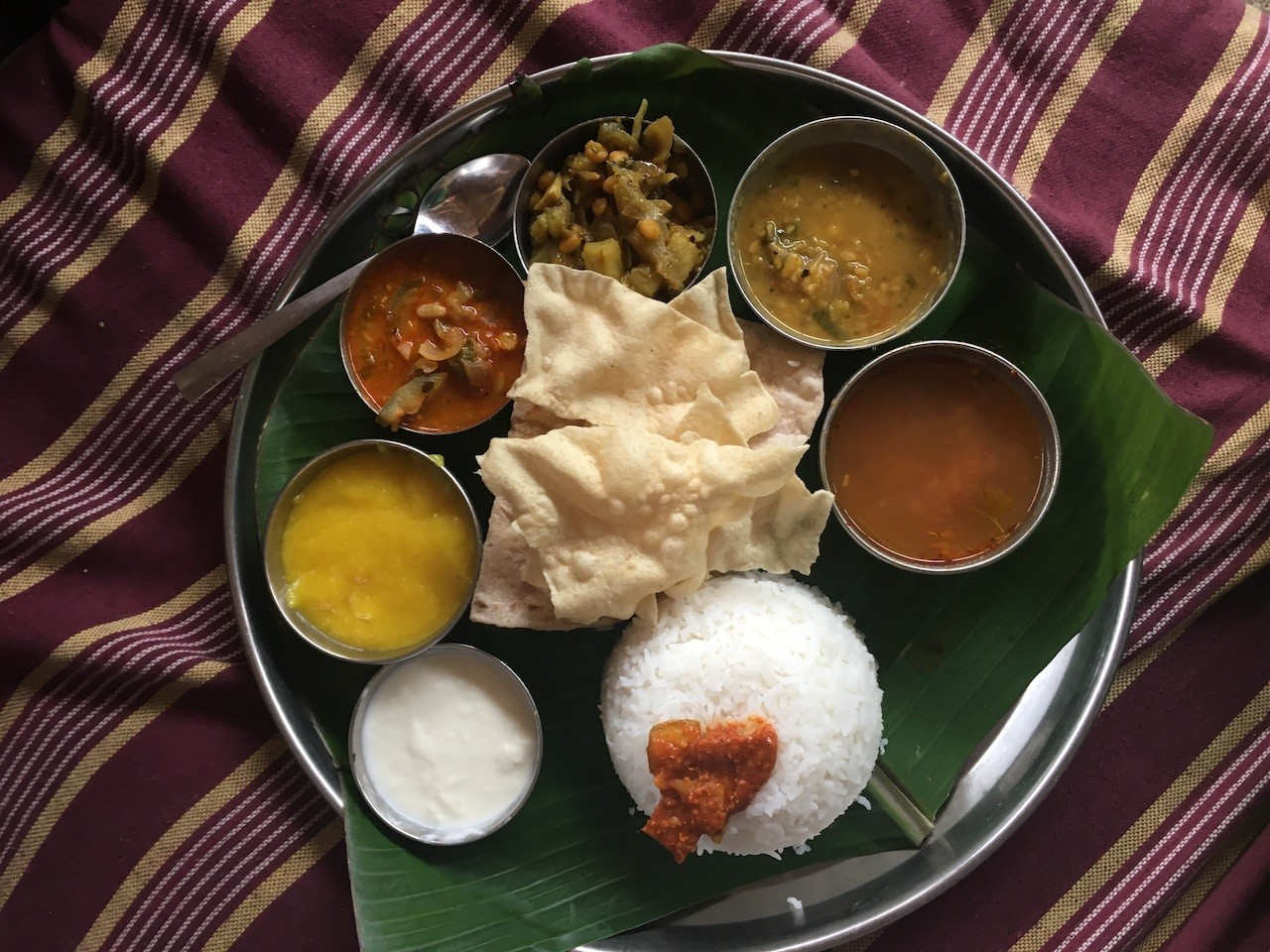 Budget between Rs150-250 (R33-55) for breakfast and up to Rs500 (R110) for lunches and dinners (including starters but excluding alcoholic drinks) though often you may pay less than that.
Paying for your food bill can be a little tricky because of the government tax, kitchen tax, service tax and tip, which sometimes are inclusive and at other times aren't. Check your bill carefully so you don't pay double tax. Also some prices on the menu are exclusive of government tax, so ask before you order or read the fine print. A 10% service tip is appreciated.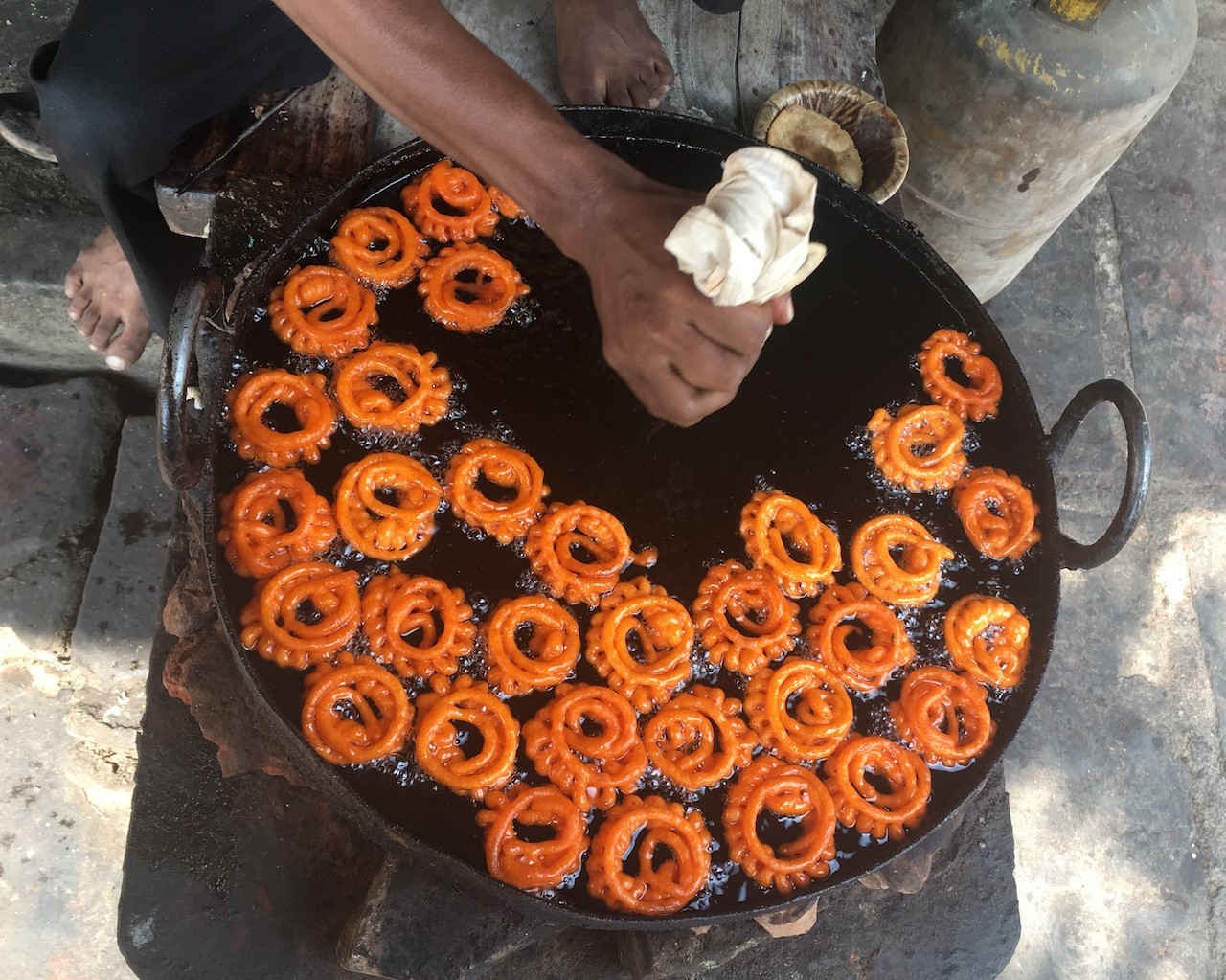 Plan your trip to India with G Adventures
If you want to get a true taste of Indian cuisine, just as I did, take a trip from northern to southern India with G Adventures. I did the 21-day New Delhi to Kochi standard itinerary by rail that stopped in 11 cities – New Delhi, Agra, Jaipur, Udaipur, Bundi, Mumbai, Goa, Hampi, Mysore, Madikeri, Kochi – and gave me an authentic experience of this vast and spectacular country.
G Adventures offers a number of guided tours across India for small groups of no more than 15 people that vary in length, budget, theme and itinerary. It's really easy to pick one that's best suited to your interests and travel style. Guided tours are ideal for solo and female travellers as well as first-time travellers to the Indian subcontinent. They are led by a chief experience officer as well as regional tour guides, which makes travel hassle-free. Guided tours allow you to experience the most of this incredible destination without the frustrations of organising travel arrangements or worrying about getting off at the wrong train station.