Effortlessly chic with a touch of glamour. This is what you can expect the moment you step into an Edwardian hotel.
If you're after a little razzle-dazzle the next time you're in London, we know just the place.
Travelstart had the pleasure of staying at the grand and opulent May Fair Hotel, situated in London's affluent suburb of Mayfair, where the exciting build-up to Christmas lingers in the crisp air this time of year. Opened in 1927 (and given the seal of approval by King George V and Queen Mary), the hotel embodies all things royal and glamorous.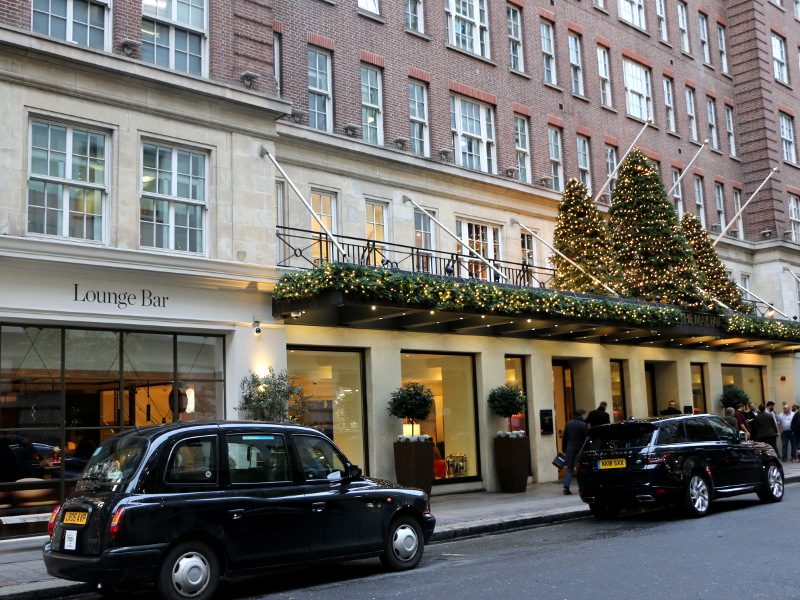 From the personal, warm welcome to the thoughtful touches throughout our stay, we were blown away by the level of service and hospitality guests can look forward to at this magnificent hotel.
While The May Fair graciously boasts nine floors of fine luxury, you can't help but feel right at home. Each room is tastefully furnished with rich fabrics and plush linens. Gone is that typical hotel feel; rather, the warm colours and ambient lighting help to create a cosy atmosphere throughout. From the crisp white bedding, velveteen chairs and soft carpets to the excellent in-house service, you'll be wrapped up in warm London hospitality without even leaving your room. While many of London's hotel rooms are a little tight on space, the rooms and suites at The May Fair give you a little extra leg room.
The all-marble bathrooms are fitted with a his-and-hers vanity, complete with a walk-in closet, suit press, and silky-white gown and slippers. The May Fair is made for cosy mornings, where you can wake up to a fresh cup of Nespresso (yes, each room is kitted out with a machine) before meandering down to a long lazy brunch at the residing May Fair Kitchen.
Breakfast at The May Fair Kitchen is second to none and you'll be spoilt for choice with the tastiest spread. This is a great brunch spot to catch up with family or friends on the go, where £32 gets you a high-end buffet (included in your stay). A few favourites are their fresh salmon with crushed avo salsa on home-baked sourdough, classic Eggs Benedict poached to perfection and their warm basket of freshly-baked pastries.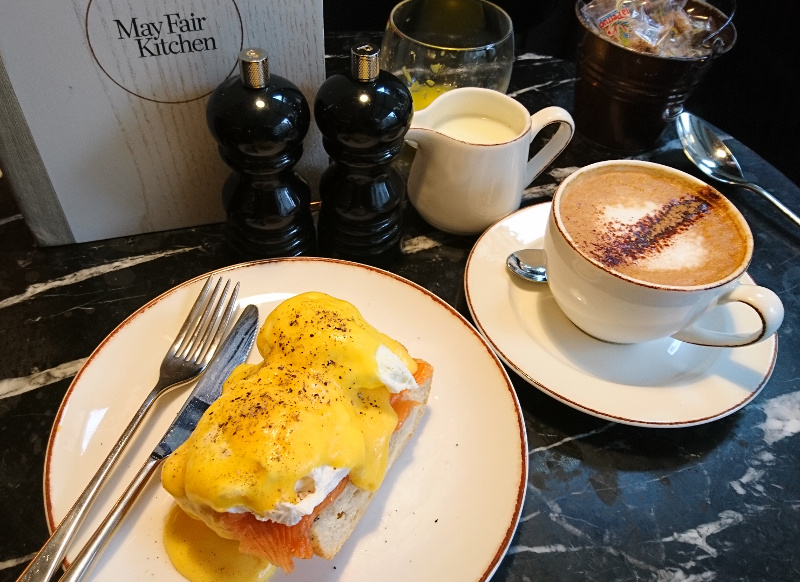 Pamper yourself at the spa or hit the private gym for a quick workout. Day visitors are more than welcome and the hotel is known to play host to a series of iconic events, including London Fashion Week and the British Film Institute Film Festival. Thinking of splashing out on an event? The May Fair's got you covered, catering to everything from private boardrooms (rented by the hour) and conferences in their 3-D cinema to private dinners, cocktail parties and weddings.

If the price tag's a little hefty for a stayover, pop in for a drink on the terrace or at the trendy Belvedere Bar downstairs where the barmen will whip up something very special.
Looking for an elegant yet relaxed stop for dinner? Make a turn at Bloomsbury Street Kitchen in the heart of London's eclectic West End. Their fusion of Mediterranean-meets-Japanese cuisine will blow your mind. Their six-course signature tasting menu caters to both meat-lovers and vegetarians. Nibble on their hot miso chips with spicy tuna while you wait for your freshly-stirred cocktail to arrive, and don't dare leave without ordering their famous lobster and prawn shell baked in a Parmesan crème and chilli herb crust.
No trip to London is complete without a spot of high tea. You can find one on just about any menu. The Vanderbilt Hotel offers an impressive arrangement, complete with typical English cucumber sandwiches and freshly-baked scones – a royal treat!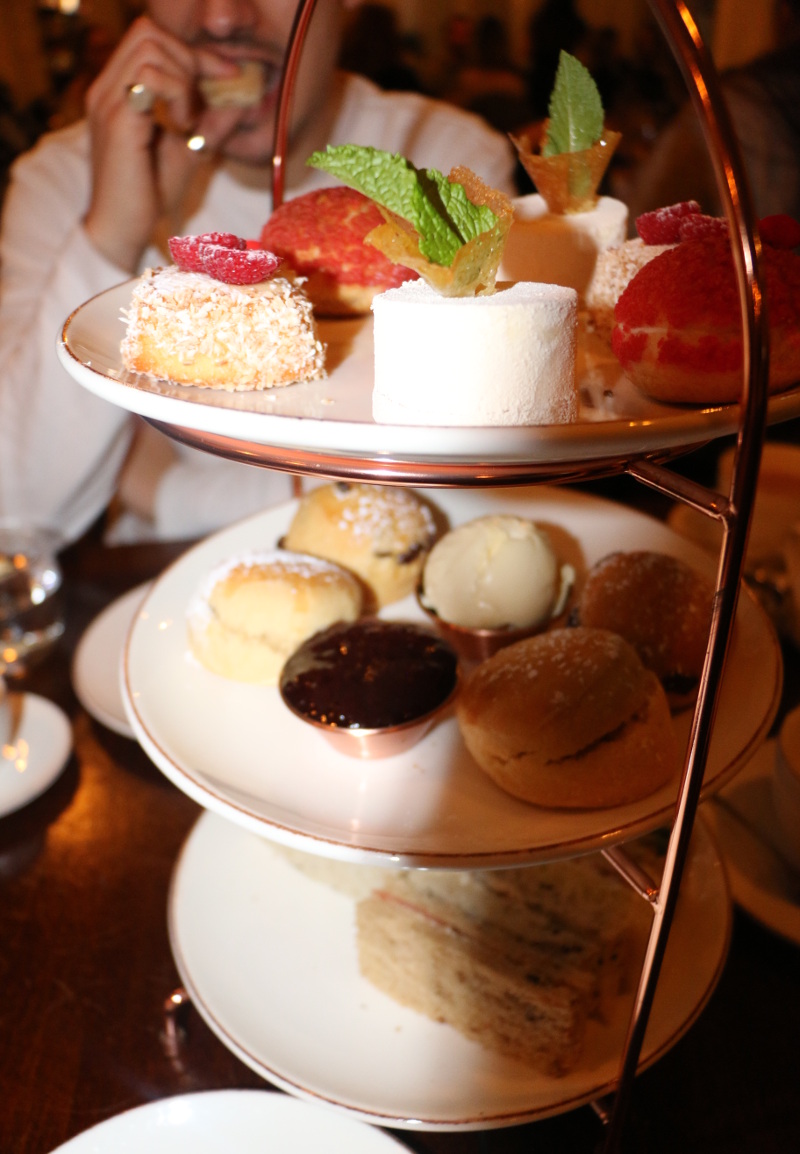 The décor in each hotel is carefully curated and inspired by the owners' travels across the globe, so no two hotels look the same.
While a stay at an Edwardian hotel may require a little extra room in your budget, the all-round experience is totally worth it! You'll appreciate every effort and attention to detail, where no request is too big or too small. Even if it's pouring with rain (in true London fashion) you can have a real London experience at the bars, cafés and restaurants in any of the 11 Edwardian hotels scattered throughout the city.
In case you need even more convincing to book a stay, did you know that each hotel is located a mere stone's throw from all the city's top attractions? Hail a cab, catch an Uber, hop down to the metro, or simply stroll a few metres around the block – you won't find a more central location from where to catch all the major sights and sounds of London. Did we mention that Bond Street is just around the corner from The May Fair? With its exclusive boutiques, jewellery stores and luxury cars, you can (window) shop to your heart's delight. For a more affordable shopping trip that won't quite break the bank, Oxford Street is a cool 10-minute walk away.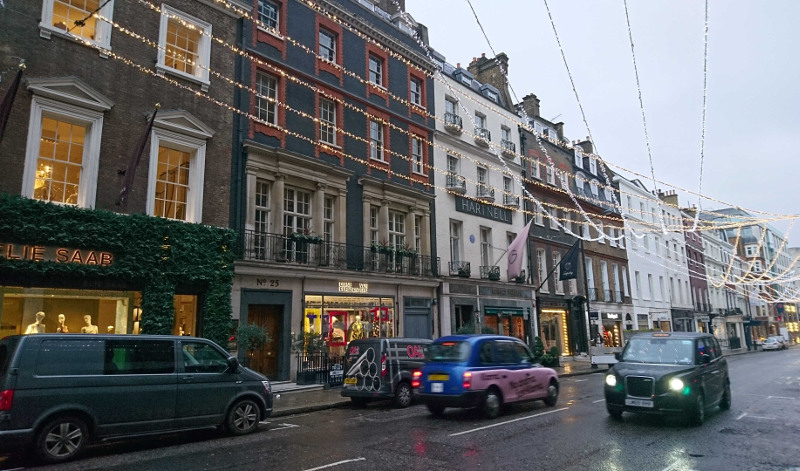 No one said you have to be a Royal to feel like one. Whether it's a quick business trip or you're extending a layover, treat yourself to warm English hospitality and feel right at home in the heart of London.
What are you waiting for? Book your next stay at any Edwardian hotel and receive R300 off your booking!
Which Edwardian hotel would you love to stay at on your next trip? We'd love to hear in the comments below.