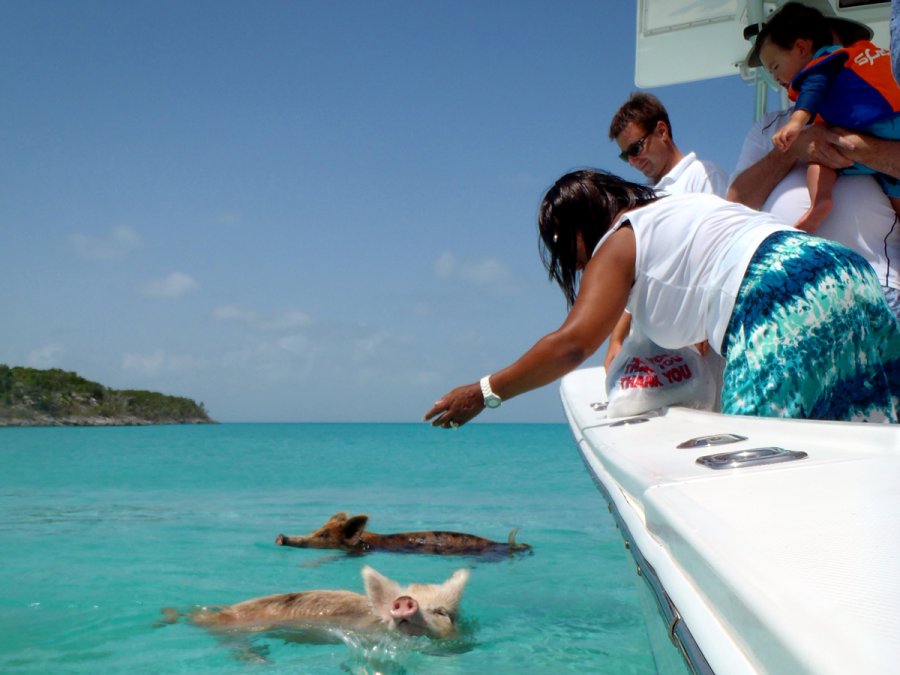 This, for me, is probably the best (and cutest!) thing I've seen in years. The already breathtaking Bahamian enclave of Exuma has something unusual to offer tourists, that is Pig Island. Never heard of it? Not many people know about this unique destination which is situated  on Big Major Cay.
The beach that has now been dubbed Pig Beach, as it plays host to some wild pigs that have a love for lazing on the beach – that's of course just before they run out to the ocean and go swimming. Bizarre! Yet, pigs swimming have never looked this cute. They have been known to swim up to local or tourist boats, hoping to be fed. Tourists are of course more than happy to do so if it means they get to stroke the docile, friendly piggies.
Apparently, legend has it that sailors offloaded a drove of pigs with the intention of coming back one day to eat them. However, this never happened and the pigs stayed on happily. The beach has since become their home, and from the looks of it they are definitely in paradise.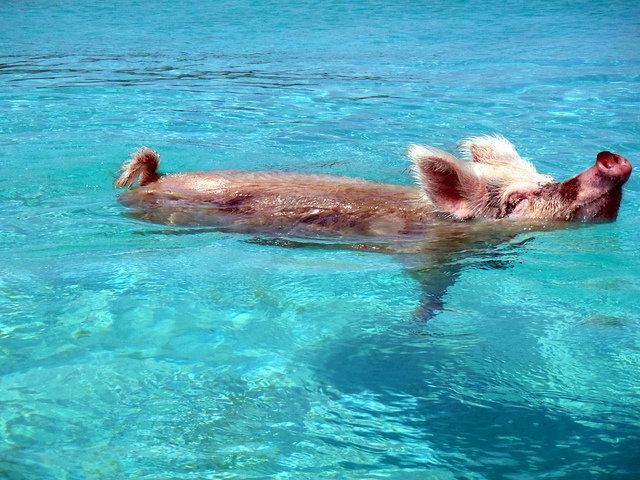 I'm seriously considering a visit, are you?
Pics via Flickr/ cdorobek