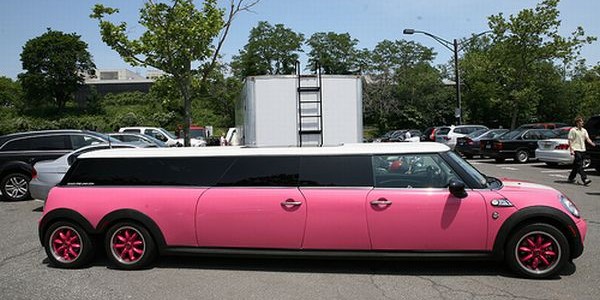 Back in the day making a car rental reservation was serious admin. You'd have to leave work to make a special visit to a rental agency to get a consultant to assist you. Or you'd leave it until the last minute only to discover too late that they're having some kind of conference and the only vehicle available is an 18 wheeler truck! Times have changed, in 2015 you can even do your grocery shopping from the comfort of your couch, so it make sense when planning your next trip to simplify your life and book your next rental car online.
Booking car hire online means they'll have the car size you want

Mini Cooper Limousine by Ciorra photography on Flickr
You'll have the freedom to go your own way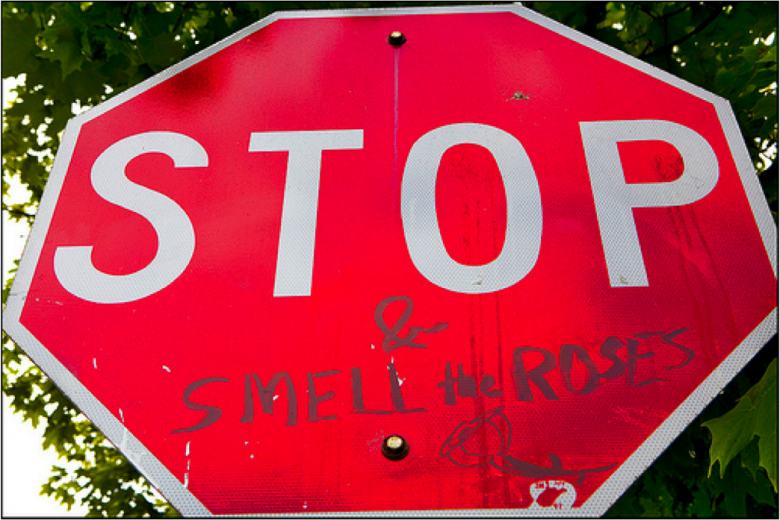 Courtesy of Raiseyourglassfridays
You get to leave when you want, choosing the most direct route or the road less travelled. It's up to you. With 24 hour booking online, you can search and book at any time giving you added freedom when planning a trip.
Here are some car hire tips to unleash your inner car booking expert and simplify your life:
Same same, but different
Courtesy of Caters News
Once you've entered your pick up point and dates, you'll get a list of cars and suppliers from which to choose. One of the first things you will notice is the header (for example Kia Picanto or similar). This means the vehicle displayed and model listed are common to this vehicle type. There is no guarantee that make or model will be the same from the supplier. What you can expect is the same size of car.
Cancellation Policy
Basically this mean that you get a FREE cancellation period for up to 24 hours before pick-up time, thereafter an administration fee of ZAR684 will apply. No cancellations are allowed after the pick-up date and time have passed.
Driver's Age

You need to be 24 and over to be the lead driver of a vehicle or even the second driver. Young drivers (18 to 23 years of age) may incur an extra surcharge which is not included in the rental price. It is paid in the local currency at the rental desk (this at the discretion of the supplier).
Driver's License
A full license held for minimum of 1+ year is required depending on the supplier. and there must be no major endorsements (defaults) on your license. UK license holders need to present their photocard. If your license is not in the Roman alphabet (i.e. Arabic, Greek, Russian or Chinese) you need to take your international driver's license and your domestic license. If you're renting abroad (outside your country of residence, or outside where your license was issued), an international driver's license is usually required regardless of the alphabet. Your international driver's license must be accompanied by your original domestic license.
Cards Accepted
You must present one of the following cards when picking up your hired car: American Express, MasterCard or Visa (not debit). They will not accept pre-paid credit cards, Laser, Maestro, Visa Debit or Switch cards.
It is important to note that the credit card must be in the lead driver's name. You should also check that you have enough limit on your card to cover the excess.
It's very important to make sure that card is all in order before you arrive at the supplier's desk. If you do not have sufficient funds or a valid credit card they may refuse to release the car. In these cases you will not qualify for a refund.
Payment Methods
There are three payment methods which are dependent on the supplier and the time frame in which you want to hire the car.
The first is a full payment. Full payment means funds will be deducted directly from your credit card for the hire of the vehicle at the time of booking.
The second payment method is making a deposit when you book the car. Thereafter the balance will be deducted from your credit card seven days before you pick up the car.
The last method is similar to the previous one- you pay a deposit however the remaining balance will be paid at the supplier on the date of pick up.
Vouchers
You must present a printed version of your voucher when you arrive at the rental desk. Failure to present the voucher means the car rental agent may charge you at the local rate. Also note if you don't present the required documents, the documentation is not valid or you do not have enough funds on your credit card, the car rental agent may refuse to release the vehicle and no funds will be reimbursed.
Here is great link that allows you to manager your booking, whether it's to check details of the booking, to see how much still needs to be deducted or if you'd like to cancel your booking. Cartrawler has a comprehensive web-based tool which you can login to, to manage your own car hire bookings.
We Love to Help
If you have any queries our expert travel consultants are eager to assist you. Call 0861 878 278 or +2721-468-4300.