What is a river cruise and what can you expect on one?
Looking for a new way to experience the world? Over the last several years, river cruising has become an increasingly popular way to do exactly that. According to CLIA's latest cruise industry outlook report, river cruises are gaining traction.
Like ocean cruises, river cruises are popular because they offer great value for money. With Avalon Waterways, all meals are included, as well as drinks at mealtimes, and if that's not enough, daily sightseeing is also included in the cruise price.
The Possibilities are as Wide Open as the Views
If you've ever been on an ocean cruise, you might be curious about river cruises and whether they're any different. One of the main differences between ocean cruises and river cruises is river cruises tend to focus on the historical and cultural experience of visiting another country, while most ocean cruises focus on relaxation, with many more days out at sea and plenty of downtime. Wondering what to expect on a river cruise? We're here to fill you in and help you make the most out of your time aboard.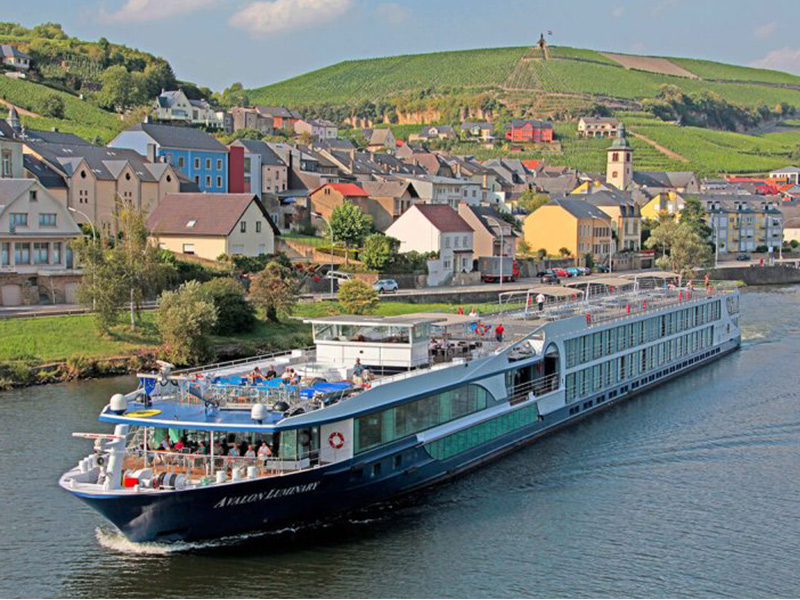 Flexibility
The great thing about river cruises is you can go for as short as four days, or as long as 27 days. Every cruise (just as every travel destination) is different. Depending on your preferred travel style, you can find a river cruise that suits your personal preferences. As river cruises continue to win the hearts of travellers young and old, new destinations are constantly being added to the mix.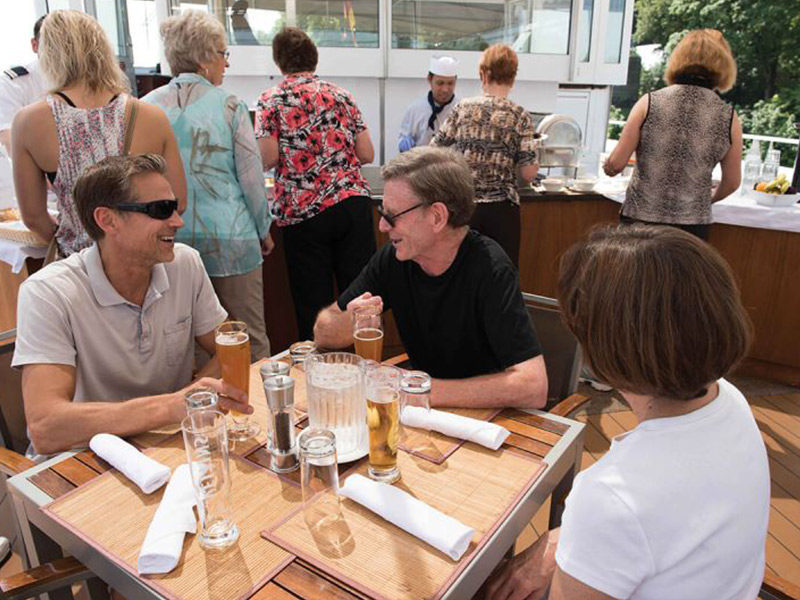 Socialising
River cruises have fewer guests. This means that you get to know everyone on board in a more intimate environment. You might have one or two main dining areas, which makes it easier to strike up a conversation. If you're travelling by yourself, this can be a great way to make friends and have a tour buddy to take photos for you on tour days. Socialising is not compulsory of course, and you can keep to yourself if that's what you prefer.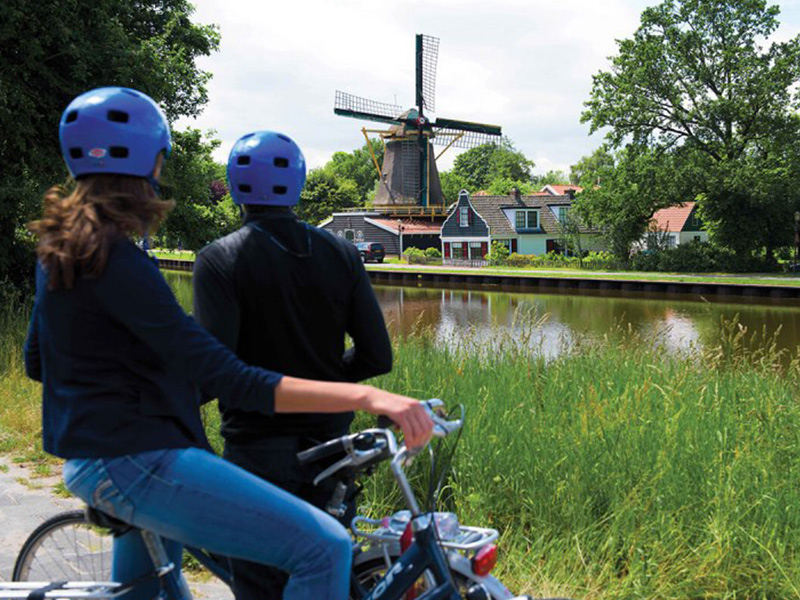 Plenty to see and do
Some travellers worry that cruising offers too much downtime and not enough sightseeing opportunity. In fact, river cruises are largely flexible. You can do as much (or as little) as you want. You can spend port days in town, exploring the streets, buildings, dining options and shops on your own or on a guided tour. Or you can take part in some of the cruise activities like kayaking or biking if they're available. Likewise, you do not have to partake in all of the tours if you don't want to. River cruises tend to offer more tours than ocean cruises and focus on delivering an educational experience. You'll come away knowing so much more about the places you've visited!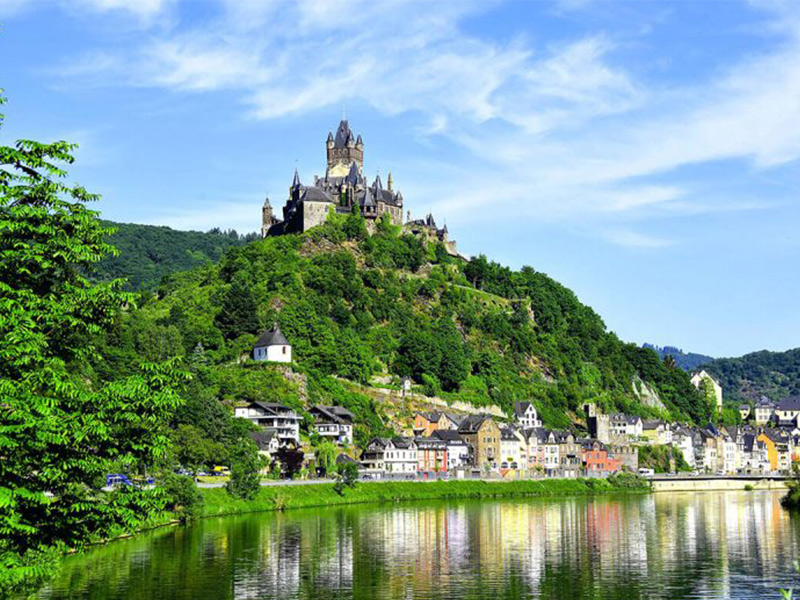 Scenery
Imagine waking up to the view of towering mountain ranges from your window.
From serene landscapes to timeless villages and architectural marvels, a river cruise gives you a good vantage point to see it all from the cosy interior of your cabin.
Watch the passing buildings, castles, temples and villages. Or marvel at the landscapes and gorges along the Rhine or Danube which are equally stunning in person. You'll also be able to see these incredible sights up close if you select to go on a tour.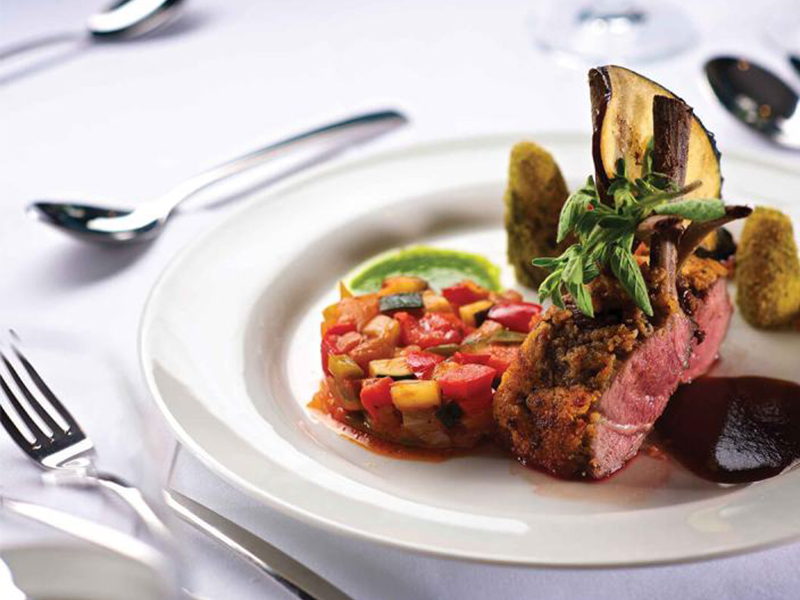 Food worth raving about
When you're travelling, it's often difficult to find restaurants that serve authentic local food that's also within your budget. For many avid cruisers, food is an essential travel experience and one of the many reasons river cruising is so special. The food and dining options on river cruises are without a doubt, world-class. You'll get to sample fresh, local delicacies with buffet and a la carte menu options. It's fine dining at its finest without the huge bill at the end.  An excellent way to spend your travels, don't you think?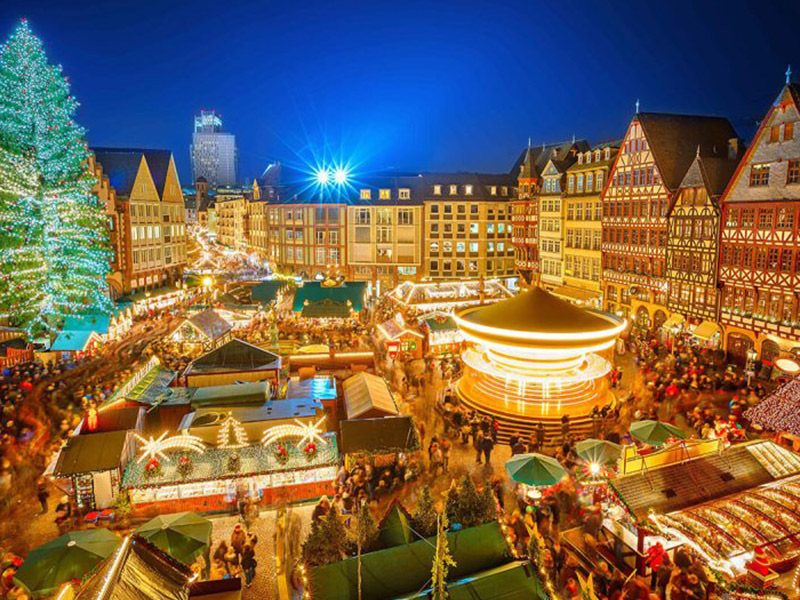 Night tours
For some river cruises during the summer, longer daylight hours mean that you have a chance to attend a night excursion.
These tours are based around local cultures, like music performances; a delicious, authentic meal in a renowned restaurant, or a pub crawl in the local town. In winter, you also have the chance to visit the Christmas markets if you attend a themed river cruise. You have the option of doing this as a group or on your own.
It's no surprise that river cruising has soared in popularity over the last few years, even among young people. It's a truly immersive and unique experience that must be seen to be appreciated.
Ready to start your river cruise adventure?
Book your water adventure with Avalon Waterways and Travelstart today!