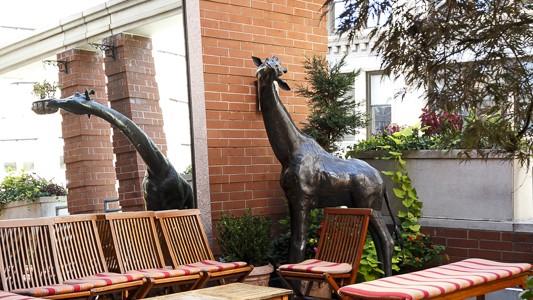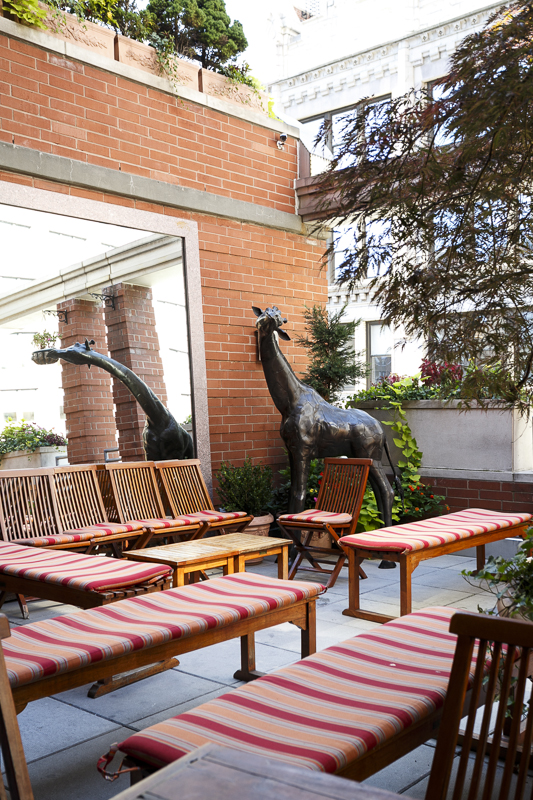 I must be honest, whenever I saw anyone trying to get around New York with a baby stroller, I thought they were crazy – some things are just too much to ask of parents, I think. But I could see how children (of walking age) would love the city – there's such a vibe, so much to see, so many bright lights! But then where do you stay? The trouble with family friendly hotels is that they're often not parent friendly too. The kids might enjoy it, but what about you? Not so with Hotel Giraffe, a fabulous find in Murray Hill (Midtown Manhattan) just a few blocks from the Madison Square Park.
In fact, friendly is a pretty accurate way to describe this lovely spot – from the check-in process (easy) to the staff (helpful) to the surprisingly spacious rooms and the small touches they offer guests. The lobby lounge has a permanent array of coffees, teas, pastries and fruits during the day, and a fabulous cheese and wine offering at night. Gazing out the window at Park Avenue South, sipping on (free!) wine is a delicious experience in the city that is known for not giving away anything for free.
The location, in fact, is one of the things that makes Hotel Giraffe so special – and so ideally suited for families. Murray Hill (or Nomad, as the area is increasingly called: North of Madison Square) is an awesome area with a great vibe. Restaurants, shops and trees line the streets, and the historic Flatiron district is just around the corner. It's in the middle of the city but without the feeling of frenzy so much of New York has, and the fact that there's a park a few blocks away and the amazing NYC High Line a 20 minute walk away is a big plus.
Hotel Giraffe manages to combine family friendly with everyone-else-friendly too… And does it in New York!
To find awesome flights to New York go here.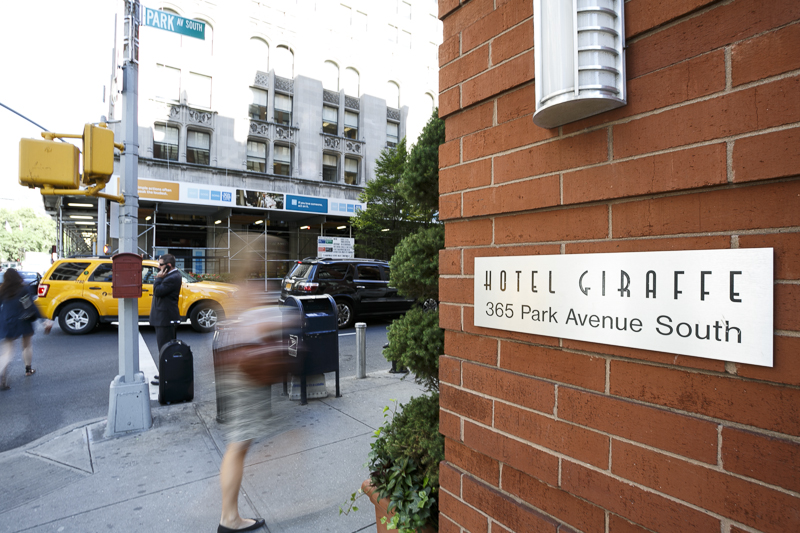 Images credit: Mark Peddle