Cape Town is the ultimate destination for adventure travelers and adrenaline seekers. If you're looking to do something out of the ordinary, Travelstart's got you covered from ziplining to jumping out of a plane! You choose the adrenaline level and we've included some more chilled options as well. 11 ways to get up, out and experiencing life with no limits at every budget.
For unbeatable flights to Cape Town go here.
1. Go gliding in the Breede Valley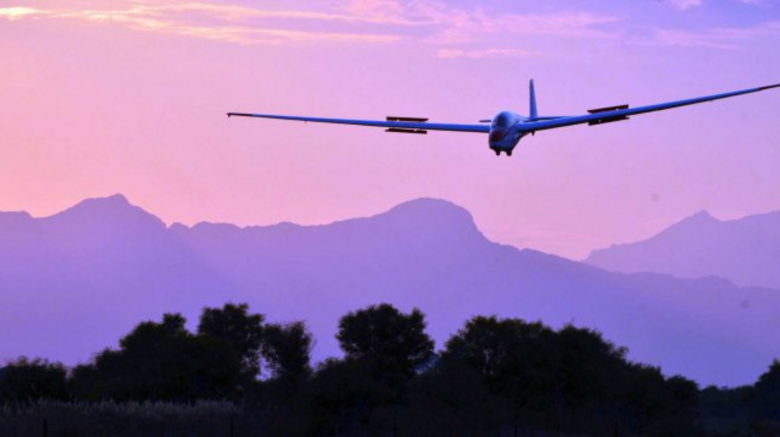 Image courtesy of CGC.org.za
Exhilaration meets the safest mode of flight when you take a lesson in gliding from the Cape Gliding Club.
Cost: R1600 for up to 30min of flight
Go here to book a flight.
Experience level required: zero
Adrenaline rating: fearless
2. Zip across canyons with SA Forest Adventures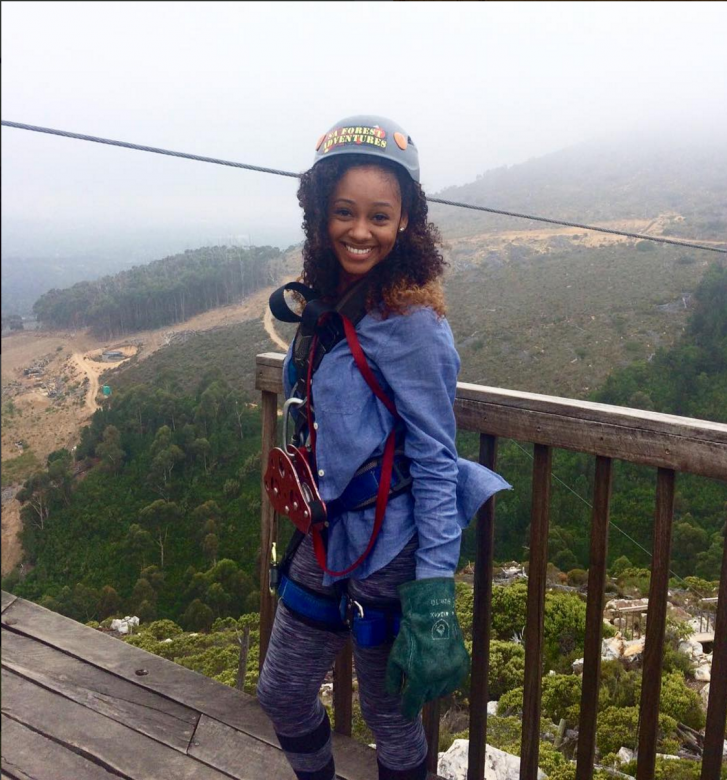 Courtesy of Zei Nyad via Instagram
At Silvermist Estate, high above beautiful Constantia Valley you'll find SA Forest Adventures' Ziplining experience including one of Africa`s longest Zipline Tours. The Highest Cable from the ground in the canyon is 155 meters from the canyon floor.
Cost: R480 for 2hours.
Book here.
Adrenaline rating: daring
3. Do the highest Abseil in the world with Abseil Africa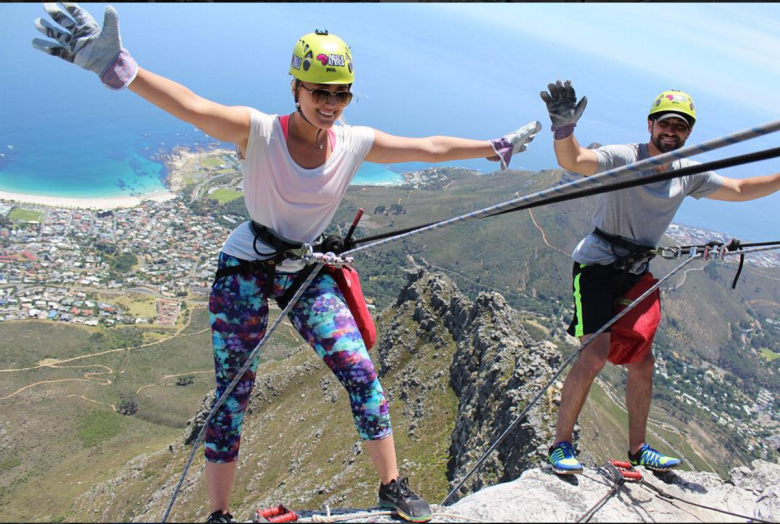 Image courtesy of Katie Cline via Instagram
Be prepared to let go at 1000 metres above sea level, and abseil into vertical space!
How many of your friends can say they've abseiled off one of the 7 natural wonders of the world?
Cost: R795
Call: 021 424 4760 Adrenaline rating: not for vertigo sufferers
4. Swim with sharks
Image courtesy of White Shark Diving Company via Instagram
People come from all over the world to get close to one of the greatest and most endangered predators in the sea. The White Shark Diving Company offers a 100 percent safety record and years of experience when you go shark cage diving in Kleinbaai.
Cost: R1600 for adults and R1050 for children. R350 for transport. Adrenaline rating: Fearless
Call: 021 671 4777
5. Surf the dunes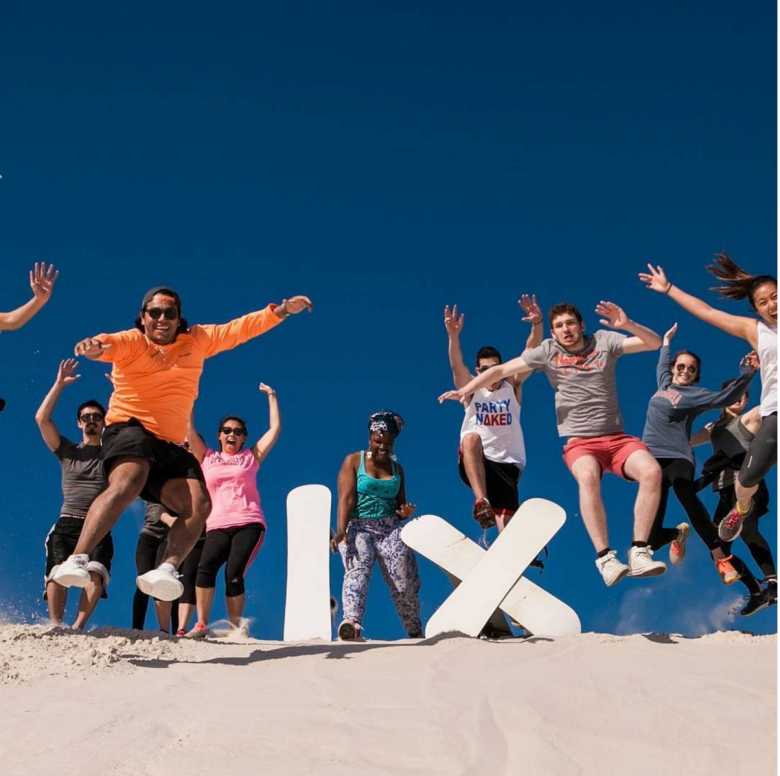 Image courtesy of Sandboarding Cape Town via Instagram
Catch some serious air on sand dunes with 'Sandboarding Cape Town' just 43 km out of Cape Town. For just R400 you get basic training and a 3 hours session. Plus R250 for transport out to the dunes.
Cost: R400 Adrenaline rating: thrill
Call: 084 665 1314
6. Quad Biking in Elgin Valley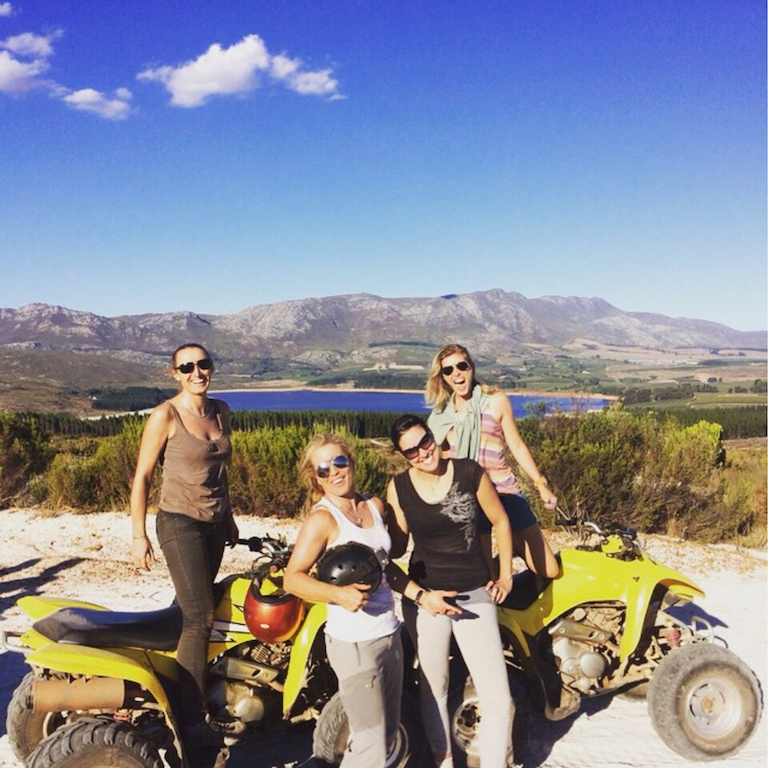 Image courtesy of Nature Discovery Tours via Instagram
Just 45 minutes from Cape Town, Nature Discovery quad-bike tours in conjunction with Cape Nature Conservation offer a well-rounded outdoor experience from the perspective of a low-impact but fun quad bike. Bikes include large 400cc, 300cc, 250cc and 150cc options and are completely safe for first-time users. Time to experience the great outdoors in the Cape! Perfect for the whole family.
Cost: R550
Contact: 021 859 1989
Adrenaline rating: fun and gentle on the environment
7. Hot air ballooning in the Winelands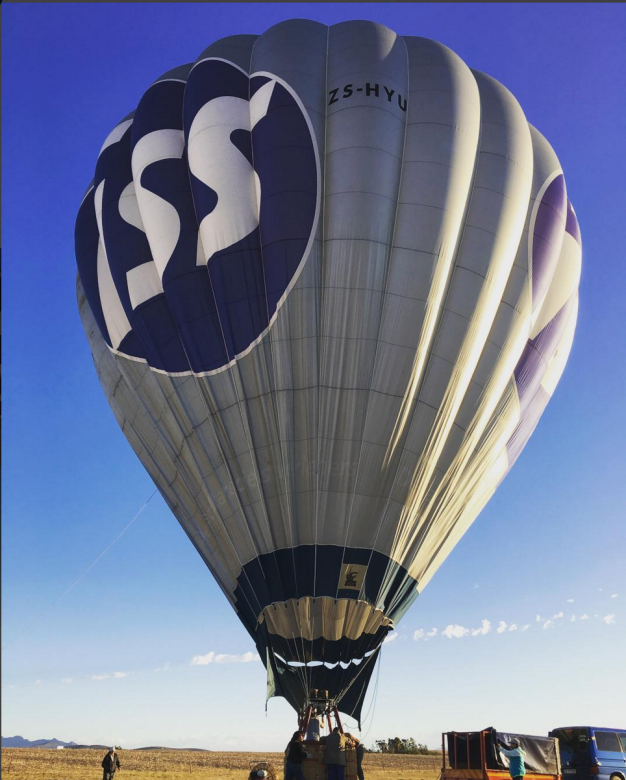 Image courtesy of Sarah Wille via Instagram
Sophisticated but thrilling, this is the best anniversary/birthday surprise to spoil a loved one. Create an indelible memory up in the clouds.
Cost: approx R3600
Call: 021 863 3192
Important to note: Winelands Ballooning only operates between 20 Nov – 30 Apr, and is closed between May and 19 Nov due to the unreliable Cape weather conditions.
Adrenaline rating: relaxed
8. Paraglide off lions head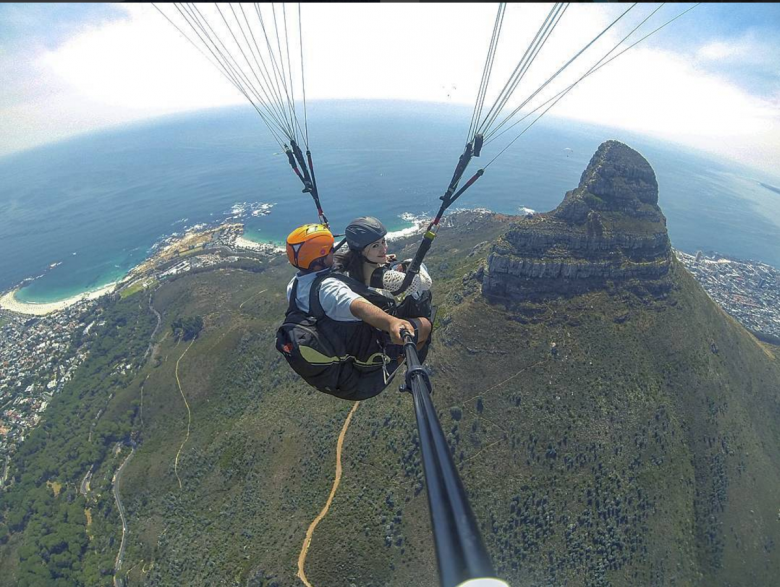 Image courtesy of Fly Cape Town via Instagram
Soar above Lions head, feel your feet dangling in the air above azure Camps Bay then swing round and land gently on the bustling Sea Point promenade. You're in the capable hands of Tandem Paragliding Cape Town.
Cost: R1150
Call: 082 963 7729
Adrenaline rating: hardened adventurers will find this tame but it offers plenty of thrills to the first time paragilder.
9. Caving in Boomslang cave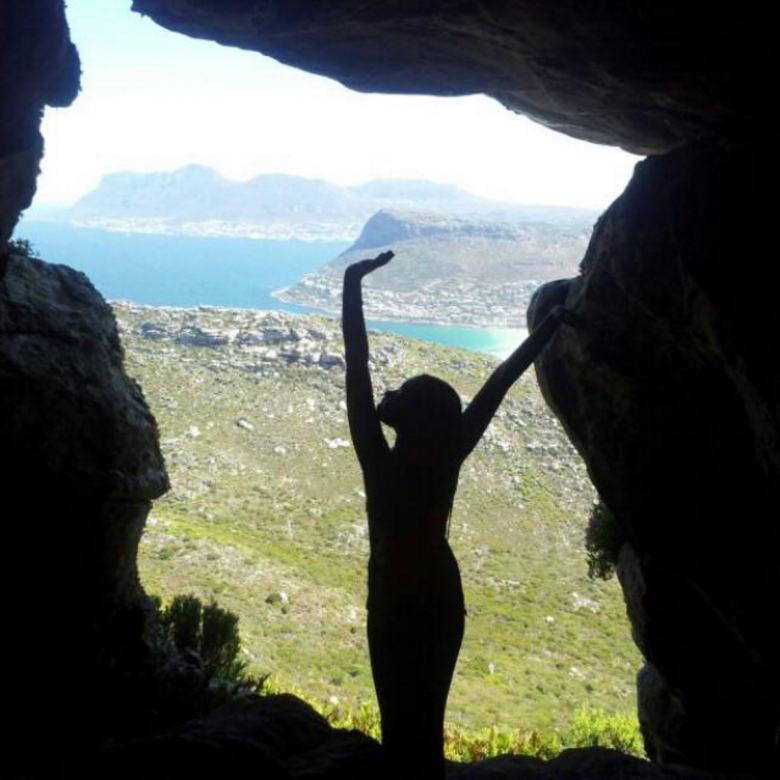 Image courtesy of this is ham via Instagram
Above the charming seaside town of Kalk Bay lies a narrow cave perfect for introductory caving. What is caving you ask? Quite simply exploring a cave. The entrance that faces Fish Hoek valley is traditionally known as the entrance, and the one that faces Echo Valley is known as the exit. You won't need a guide but always go in a group and avoid the winter months because there can be quite a lot of rainfall in the cave making it a muddy experience.
Cost: Free
Adrenaline rating: not for agoraphobics
10. Fly high in a NAC helicopter flight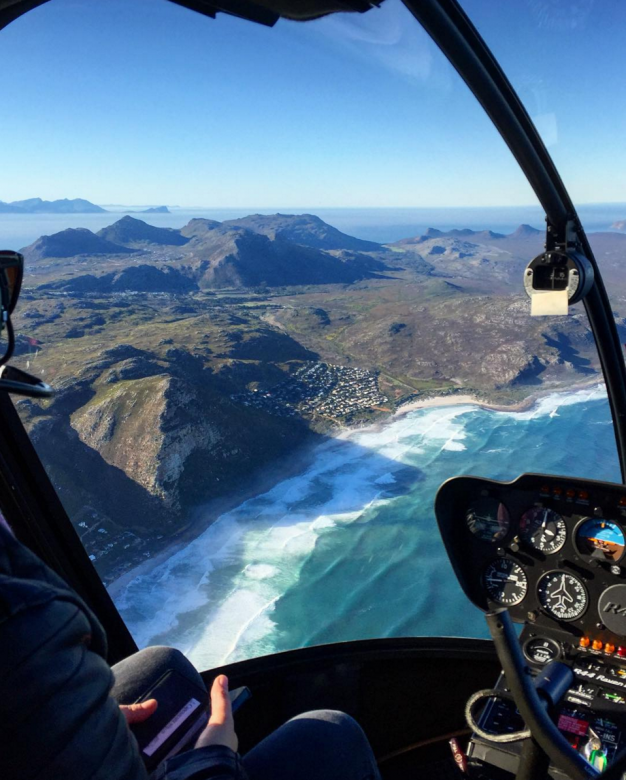 Image courtesy of NAC helicopters via Instagram
Soar above the jaw-dropping splendour of the Cape Pennisula in an expertly commandeered helicopter. You might even spot a whale!
Cost: R940 per person
Adrenaline rating: thrill
11. Skydiving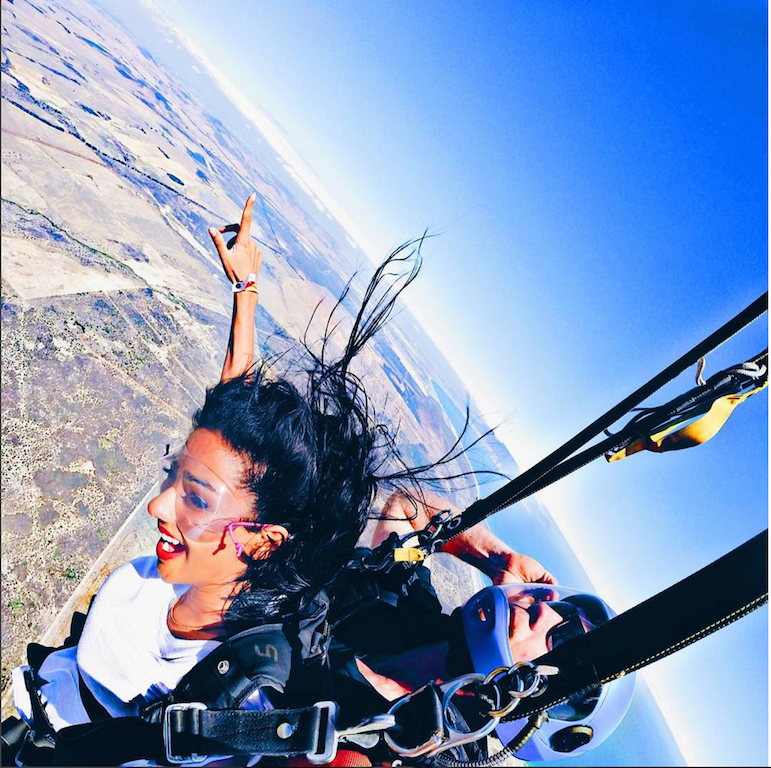 Image courtesy of Puja9692 via Instagram
Take the leap and tick off the most daring item on your bucket list with Skydive Cape Town.
Cost of a tandem jump with a master skydiver: R2300
Call: 082 800 6290
Adrenaline rating: fearless
Which is your ultimate adrenaline-pumping activity? We'd love to hear your favourite in the comments below.