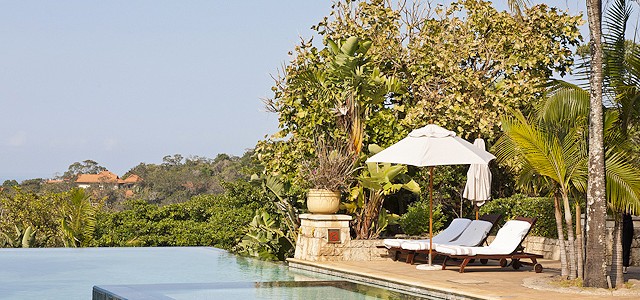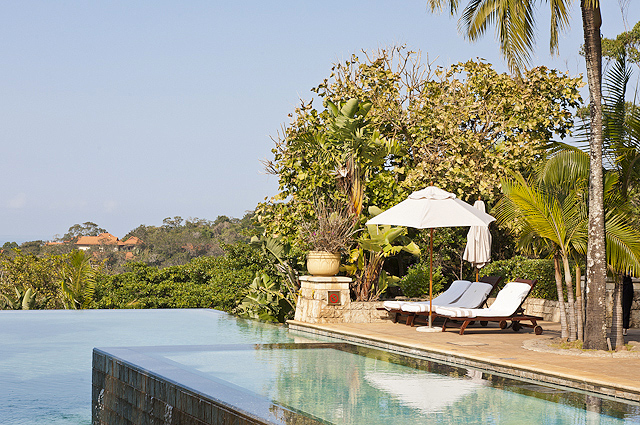 Just outside Durban (a mere twenty minute drive from the new King Shaka International airport) lies a beautiful, lush, coastal paradise: The Fairmont Zimbali Coastal Resort – capital letters intended! The coastal resort is made up of the Zimbali Resort and the Zimbali Lodge, and we were lucky enough to spend a blissful weekend there a few weeks ago…
Let me start by saying that the Friday we spent at Zimbali was one of the best Fridays I can ever remember having. Allow me to elaborate:
We woke up in our enormous bed to the sound (and sight) of the ocean, a great start to the day.
Breakfast was a feast (literally), with one of the largest buffets I've seen on offer: everything from the usual cooked breakfast (bacon / eggs / sausages) to croissants, muffins and baked treats, cereals, every kind of fruit you can imagine, cold meats and cheeses and… wait for it… sushi!
The morning was spent wandering around the resort, lying by one of the many pools on one of the many comfortable loungers and exploring the beautiful beach.
Lunch was served next to the pool, in the warm Durban winter sunshine, accompanied by large (bright purple!) cocktails.
After lunch we went for a spa treatment at the Willow Stream Spa, where we had the most incredible fully body massage (I think the therapists worked out years of tension, never mind days!)
Post-massage, we relaxed in their chill out room, which features comfortable loungers and sheer curtains that fall from the ceiling, so that it feels as if you're in your own private cocoon. The chill-out room also has fresh apple and cucumber (or mint and ginger) juice and healthy snacks. It's hard to leave.
When we'd dragged ourselves away from the spa, we had a few minutes to spare lying on our enormous bed watching TV.
Then we got ready for sundowners at 31 Degrees, one of nine bars and restaurants, to the smooth sounds of a jazz saxophonist (more great cocktails).
And then! We had dinner. At OSA, which they call an innovative steakhouse but which is really a feast of flavour. Dim lighting, edgy décor, special taster courses from the chef, and simply superb food beautifully presented and perfectly cooked.
Now, I ask you, when did you last have a Friday like that?! If I could choose a day to live over Groundhog Day style, that day would be a strong contender.
What's so great about the Fairmont Zimbali Resort is that it is clearly a 5 star hotel, with 5 star service, but it doesn't have any of the 5 star stuffiness – it's extremely child-friendly and has a delightfully relaxed atmosphere. My kind of place.