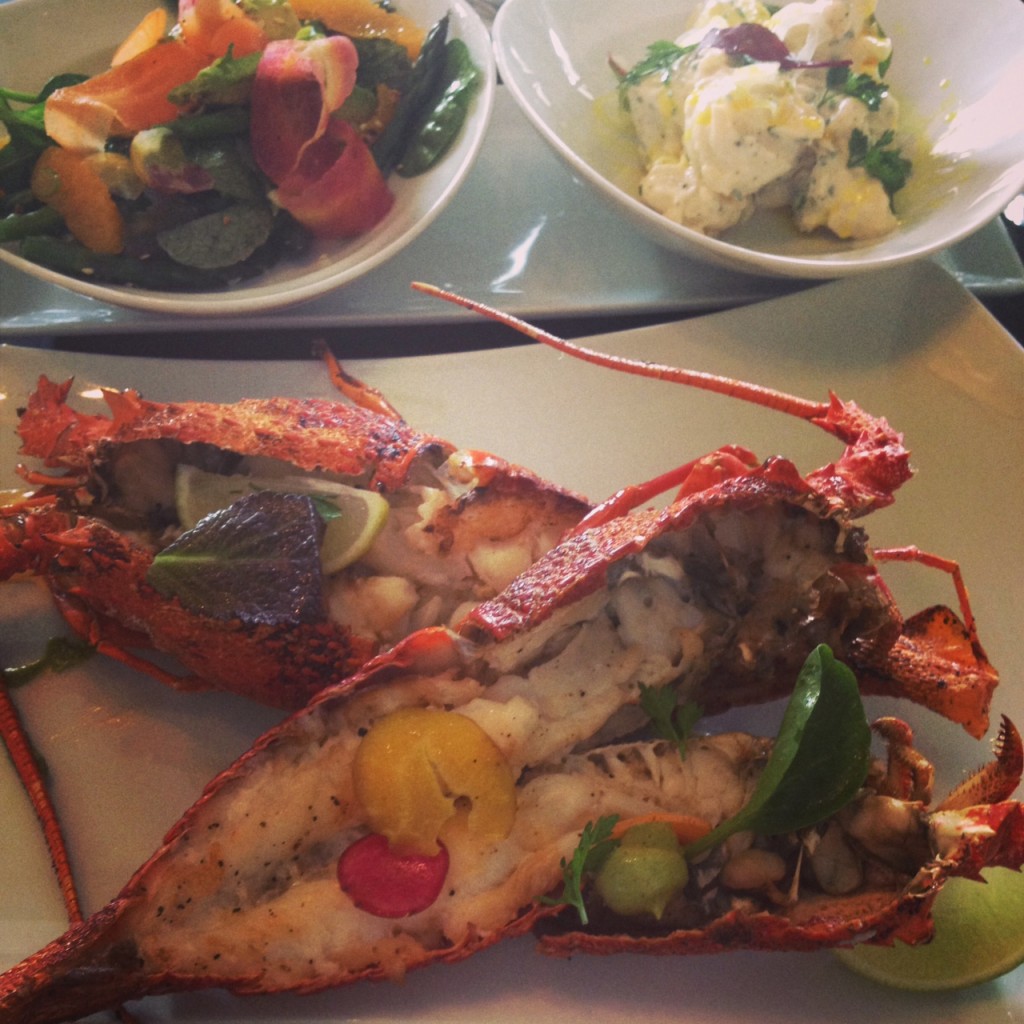 Is there anything as decadent and festive as inviting someone for a crayfish lunch? I don't think so. Luckily, it's no longer just an invitation for the rich and famous, thanks to Dash restaurant at the Queen Victoria Hotel in the V&A Waterfront.
Yes, if you don't live in Cape Town you're going to have to fly here to take advantage of the special, but I can tell you it will be worth the trip. And anyway, now that winter has finally left the Mother City, it's time to pay us a visit: from now until February (crayfish season, also known as summer) Cape Town is the place to be.
But back to that crayfish. It's not actually only a lunch special, it can be had for dinner too, but there's something about eating freshly caught crayfish while sipping on a glass of freshly chilled white wine in the middle of the day that just feels like the holidays, don't you think? The crayfish itself can be served hot or cold, and comes with three sauces, a really wonderful curried potato salad and a rainbow of a green salad, with asparagus, avo and three different colours of carrots cut into the thinnest, most beautiful slivers imaginable. Who knew carrots could be so pretty?
The joy of Dash – aside from the fact that you get the crayfish and wine combo for R199 – is that they've found that rare balance between fine dining and relaxed eating. It's not stuffy, but it is exquisite food, perfectly prepared. I'm talking delicate mousses and intricately shaped vegetables, flavours that burst in your mouth and a balance of texture and taste that is deeply satisfying.
Is your mouth watering yet? What are you waiting for? Book your ticket to Cape Town, and your crayfish lunch at Dash… It's like a holiday for your mouth.