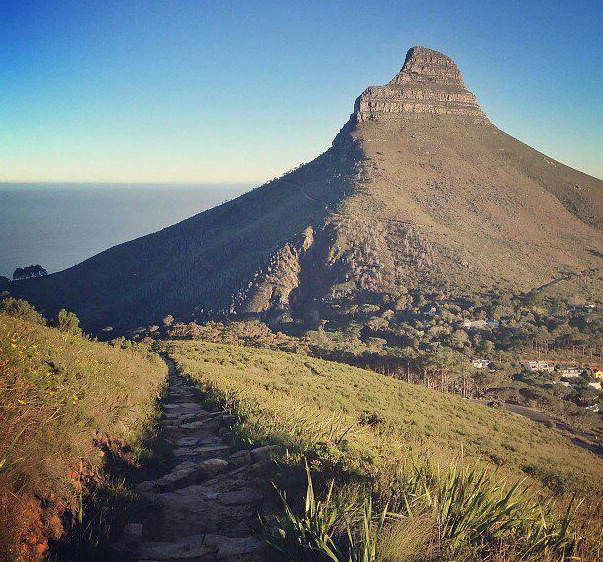 When I think of Valentine's Day, I think first and foremost, of course, of how horribly shops exploit the day of love: a profusion of pink and red and heart-shaped objects and toys that will be looked at for 5 minutes and then kept in a cupboard until it doesn't seem rude to throw them away.
But my second thought is always that it's kind of wonderful to have a day (and a month!) dedicated to love – even if it has been exploited. And even though there are lots of tacky things about Valentines, shouldn't we take advantage of the fact that this is one day we're supposed to celebrate our love? I think so. That's why I've come up with a number of ways to celebrate the month of love in Cape Town that are not sickly sweet and actually rather special…
For starters: my favourite – the picnic option. Cape Town is such a physically beautiful city that it makes sense (in my humble opinion) to take advantage of that and the sun sinking into the ocean with a sunset picnic. Gather up your favourite kind of food, a bottle of wine or bubbly and a picnic blanket and you're all set – just make sure you don't leave it too late in the day or you may struggle to find a spot!
My suggestions for romantic picnic spots include:
Signal Hill
Looking out over the city (on both sides) gives you the best of both worlds – the sun setting into the sea and the city lights twinkling.
Lion's Head
More of a hike to get to a good picnic spot, but an uninterrupted ocean view, and a sense of the sweeping majesty of the mountains surrounding it.
The beach
Any beach will do, really, but the Cliftons (1 to 4) are generally less windy and guaranteed to be beautiful.
The top of Table Mountain
Want to feel like you're on top of the world? Head up the mountain at sunset and you actually will be…
The picnic option is perhaps the least commercial way you can spend Valentines, and a great excuse for some quality time under the big blue sky…