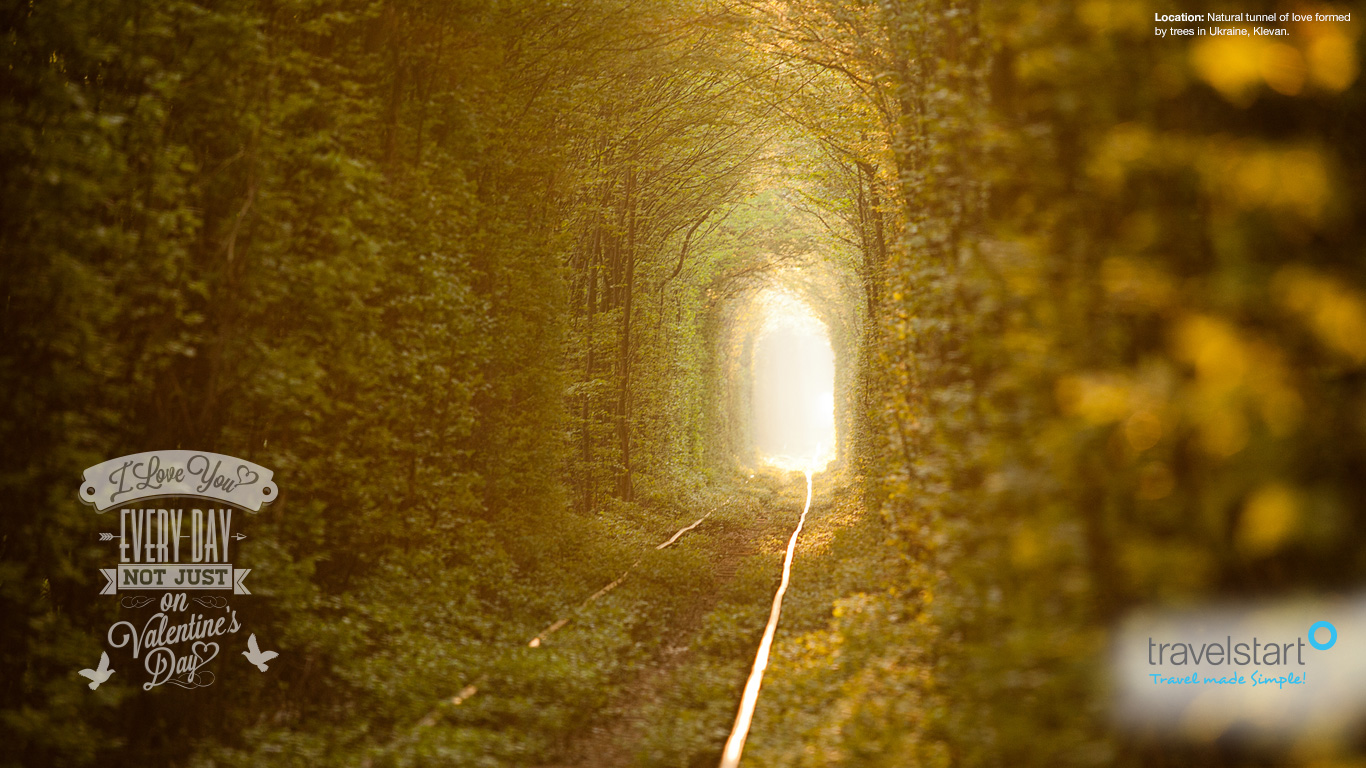 This dreamy section of a railway line near Klevan, Ukraine is almost 3km long and has become a popular spot for lovers' promises.
The tunnel was formed over several years by the train passing through three times a day on its way to a local factory.
Romantic Significance
In addition to serving as a train route, the tunnel is used by lovers to make a wish – it is said that if they are sincere in their love, their wishes will come true.
Free Wallpaper Downloads for February 2014
Desktop Computers
1366 X 768 – DOWNLOAD (with calendar)
1366 X 768 – DOWNLOAD (without calendar)
1980 X 1080 – DOWNLOAD (without calendar)
1980 X 1080 – DOWNLOAD (with calendar)
Laptops
1440 X 900 – DOWNLOAD (with calendar)
1440 X 900 – DOWNLOAD (without calendar)
Tablet Computers
960 X 800 – DOWNLOAD
Phones
320 X 480 (for iPhone 3/Small Android) – DOWNLOAD
640 X 960 (for iPhone 4/Regular Android) – DOWNLOAD
Facebook Cover Photo
851 X 315 – DOWNLOAD