The allure of a first class flight is something that conjures up visions of glasses of sparkling drinks as you relax on an extra-large, comfortable seat. You spend your flight being attended to by attentive airline staff and enjoying the good life in the air. So, is first class that amazing and how much does a ticket cost? What makes this cabin class stand out from the rest and most importantly, how can you enjoy it too? Let's have a look!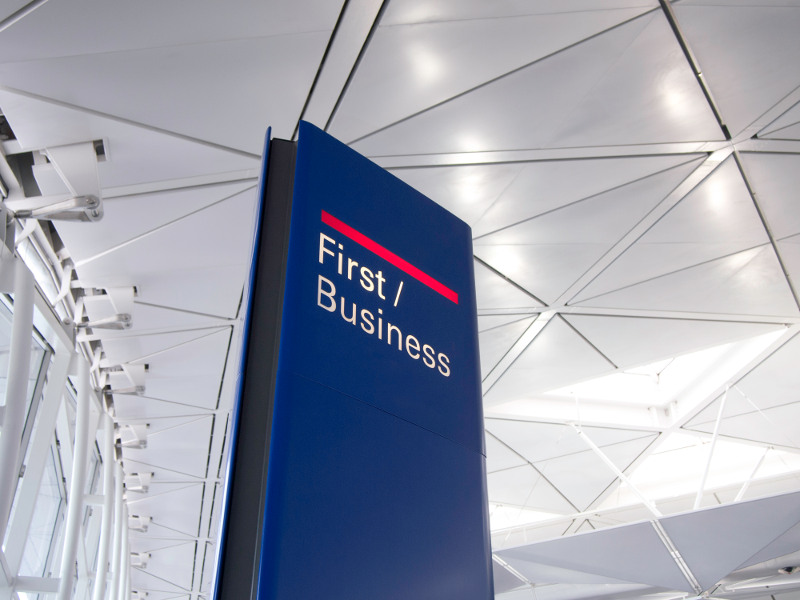 How much does it cost to fly first class?
A first class ticket can cost up to 200% more than an economy seat ticket to the same destination. A seat in this cabin class can easily take up the space of around four economy class seats, so it makes sense that the price would be so much higher. The perks received on first class flights are equivalent to those being offered in a 5-star hotel, only you get to experience it above the clouds. First class suites that are completely private to the rest of the airplane are also a reality and these offer even more luxury. More space and perks equal a higher ticket price. To put it into perspective, for a one-way trip between New York and Abu Dhabi, a first class suite passenger is looking at paying around $32,000 (R486,700) with Etihad Airways – the national carrier for Abu Dhabi. Is that a lot of money for a trip to another country? Well, it's said that at a certain level of wealth, there is no difference in prices and for example, the difference between R2,000 and R20,000 is felt as pocket change!
What is included in a first class ticket?
The real question here is not what's included during your flight but rather what's not included. Flying first class with an airline is a guaranteed relaxed time. All of your needs are catered to and you can enjoy your flight in comfort. On the ground, many airlines offer chauffeur services for their first class passengers. This service includes being picked up from your home or hotel and driven to the airport that you will depart from. You will also be taken to your home or accommodation once you have landed. And of course, this will be done in a luxury vehicle. First class passengers can also skip the long check-in queues at the airport and are either taken straight to the front of their private check-in queue or have someone else do the paperwork for them.
In-flight, first class passengers can enjoy private booths, flatbeds, larger TV screens, desks, award-winning menus and so much more. 
Who has the best first class airline cabin?
Not many airlines can call themselves the best, but a few contenders manage to stay at the front of their lane year after year. Continued excellence, service delivery and a commitment to improving their cabin class experience have the following airlines voted as the best in the industry:
Do you pay extra for food and amenities in first class?
Everything that you could possibly need or want is taken care of by the airline during your flight. There is no extra charge for anything, such as additional snacks or your designer amenity kit. Food is, of course, prepared by a private chef for passengers in this cabin class and special requests can be made if you're not happy with what is on offer. Many airlines will have a set menu that was designed to complement the destination that you will be travelling to. 
As for the amenity kit, prepare to expect only the best. Not your standard toothbrush and pair of socks, the amenity kit in first class offers many wonderful extras. Pamper products will often include designer perfume and slippers, as well as moisturizer, lip balm, hydrating eye cream and more. 
What are the differences between business and first class?
A ticket for a first class flight is more expensive and can range between 75% more than business class and sometimes more than 200% more than economy class. The differences between first and business class are not as visible as those between business and economy class. A key difference is space and privacy. While you may get a lot more legroom in business class, first class general ensures a fully-flat seat for sleeping. As for cuisine, whereas business class offers restaurant-quality food, many airlines offer top-of-the-range Michelin-star meals in their premium class, especially prepared by award-winning chefs. Other luxury perks such as a comfortable pyjama set and even a shower, as with Emirates, are only available to first class passengers. 
What's the cheapest way to book a first class flight?
First Class flights are not cheap so looking for a more affordable way to book a seat in this cabin class is definitely understandable. The easiest way to book a first class ticket for less is to use your accumulated miles and membership rewards. Not all airlines are members of alliances, but those who are offer the option to use them for an upgrade. Alternatively, you can always take a gamble and purchase an upgrade at check-in. Airlines will often sell the upgraded tickets at a fraction of the cost to ensure that the cabin class is full.
Make sure to be on the lookout for Travelstart's flight specials and stay in the loop on the cheapest flights across the world.
Is Is first class worth the price on international flights?
First class flights can certainly be worth their price tag when you're travelling for extended periods of time. Passengers will be able to fully relax and enjoy all of the added extras that come along with flying premium. If you are purchasing a ticket, it would be a good idea to do so for an evening flight so that you can take advantage of the fully-reclinable seats, a la carte dinner menu and fresh bedding, as with Singapore Airlines!
For domestic flights, paying this much for a two-hour flight may be seen as completely unnecessary. During this time, you will not be able to fully appreciate the perks of the hefty price tag. For a short flight, economy or even perhaps business class would be a much better deal.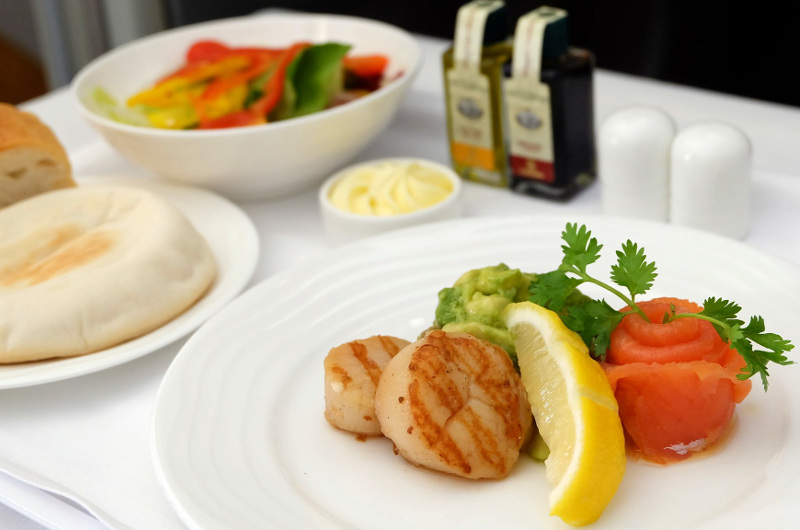 Have you booked a first class flight before? What was your experience and would you do it again? Let us know in the comments below. 
Sign up to our newsletter for the best flight deals and promotions, delivered straight to your inbox!