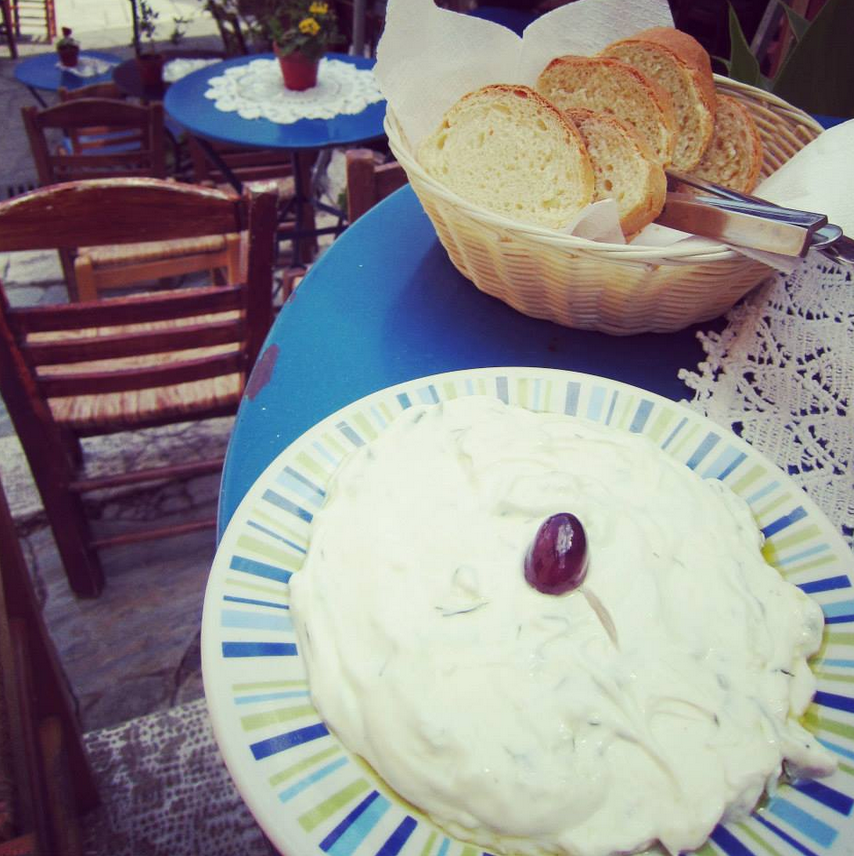 At the moment Athens is buzzing as it beautifully blends the old and the new. Whether it's old buildings with super-modern interiors or modern Greek cuisine, put this city on your must-see -cities list now! In case you are planning a visit here, try these tips:
Visit the Acropolis Museum. It is very cheap to enter, like 6 euro and it is incredible. One of the best museums I have ever visited. It looks hyper-modern on both the inside and outside, while playing host to some of Greece's oldest artifacts. Step out at Acropolis metro station.
Eat lots of traditionally double cream tzatziki and fresh frappes. You can find both of these authentically greek eats basically everywhere in Athens. Have tzatziki and bread, maybe with a side of olives while sipping on refreshing ice-coffee drinks. Yum!
Shop on Adrianou Street. Situated in the heart of the tourist area of Plaka, this street is amazing. Here you'll find beautiful leather goods, wooden art and fantastic jewellery. Be sure to bargain with the locals to get a better deal!
Visit the area of Monistiraki Square. This is a bit more hipster, which depending on your taste can be good or bad. I'm no hipster, yet I loved this area. It has cool coffee shops, eateries and galleries.
Spend a morning at the Acropolis. This is of course a given, yet this site is breathtaking every day. Go early, since queues can get really long with all the tour groups heading here. The views from above are a must. The entire area is usually covered in scaffolding, yet you can still find a, authentic spot here and there.