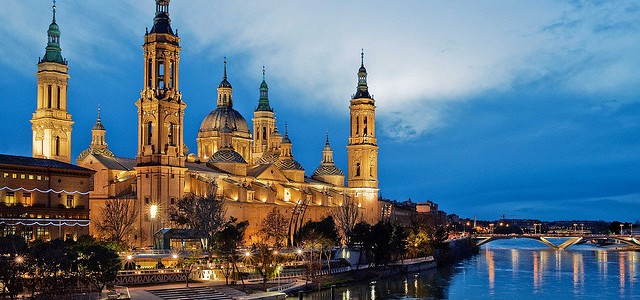 Madrid is a city which gets a lot of mixed reviews, some people love it others would rather give it a complete miss. Either way, there are some really good reasons to fly to Madrid, which don't include visiting the Spanish capital.
Location, location, location
Flying to Madrid means you're slap bang in the middle of the Iberian Peninsula, the South Western edge of Europe. If you're looking to get to anywhere in the region, including as far as Portugal, Southern France and even Morocco, Madrid is an excellent base to fly from. There are around 5 flights per day to Casablanca and daily flights to other cities like Tangier, Lisbon, Porto and Toulouse and all over Spain, all less than 2 hours in length.
Excellent rail connections
Flying to Madrid means you can make use of the Spanish railway system which is quite well connected for the mountainous and large country Spain is, despite it having less rail than many other European countries. You will easily be able to get to any major centres throughout the Iberian Peninsula from Madrid. Just catch the Line 8 metro from the airport to Atocha or Chamartin stations for connections to the AVE trains (high speed) to places like Malaga, Cordoba, Barcelona and Seville. Exciting news is that one day, you may even be able to catch a train to Morocco via an underwater-tunnel, right from a station in Madrid!

Make a road-trip out of it
Spain has an extensive, quality road network, why not hire a car from Mardid-Barajas Airport after flying in and make the most of the vast countryside of Spain? Virtually all of the entire peninsula (including Portugal) is within 6 hours drive of Madrid, though undoubtedly you'll be temped to stop in some of the myriad of smaller historic towns and cities along the way.
Prices of flights to Madrid have been getting cheaper as more airlines join the competition to fly there. The latest price-challenger is Emirates who began flights to Madrid in August 2010, making it even more affordable to get to Spain. There are plenty of good reasons to fly to Madrid, why not find your own, with a unique Spanish holiday package?