Franschhoek has long been considered one of South Africa's hot spots for wine brilliance, with the historic town rich in both beautiful views and beautiful experiences. Nestled between towering mountains in the Cape Winelands, the Franschhoek Valley is home to over fifty wine farms, each with its own unique offerings, tastings, vintages, and has become a popular destination for friends, families, and of course couples for decades. But, with so much to do, it's no surprise that choosing just where to stop off in this bustling little food and wine haven can be a little daunting, especially if you only have a day or two to explore. That's where the Franschhoek Wine Tram comes in – a quick, convenient, and oh-so-fun way to travel to a multitude of farms without any of the stress.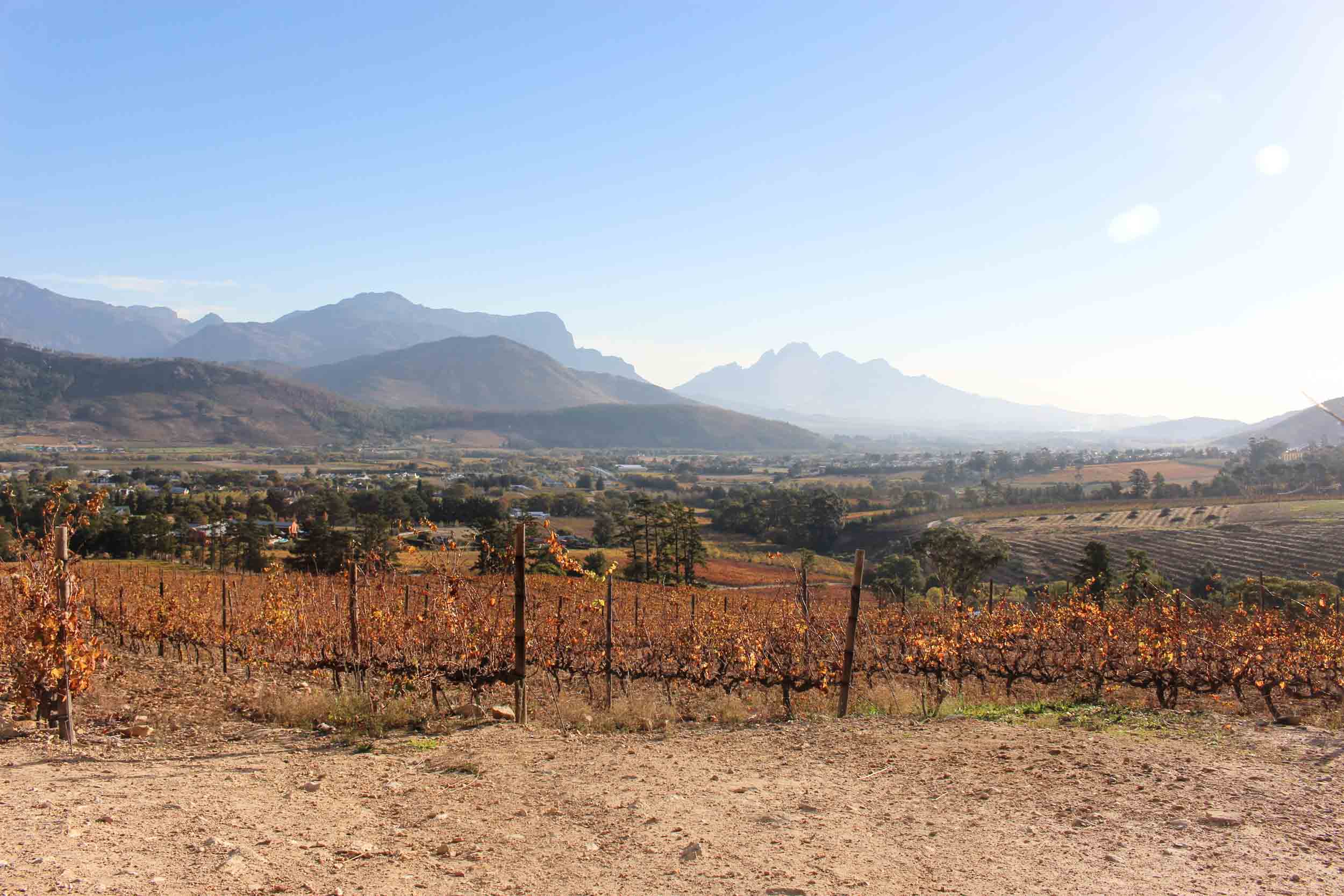 The Franschhoek Valley has a fascinating history that dates back over 300 years, and the tracks upon which the Wine Tram itself runs can be traced all the back to 1904, when they carried carts to the market for local farmers. After sitting unused for the last few decades, the railway as reignited in 2012, where it become the smartest (and chicest!) way to explore the winelands.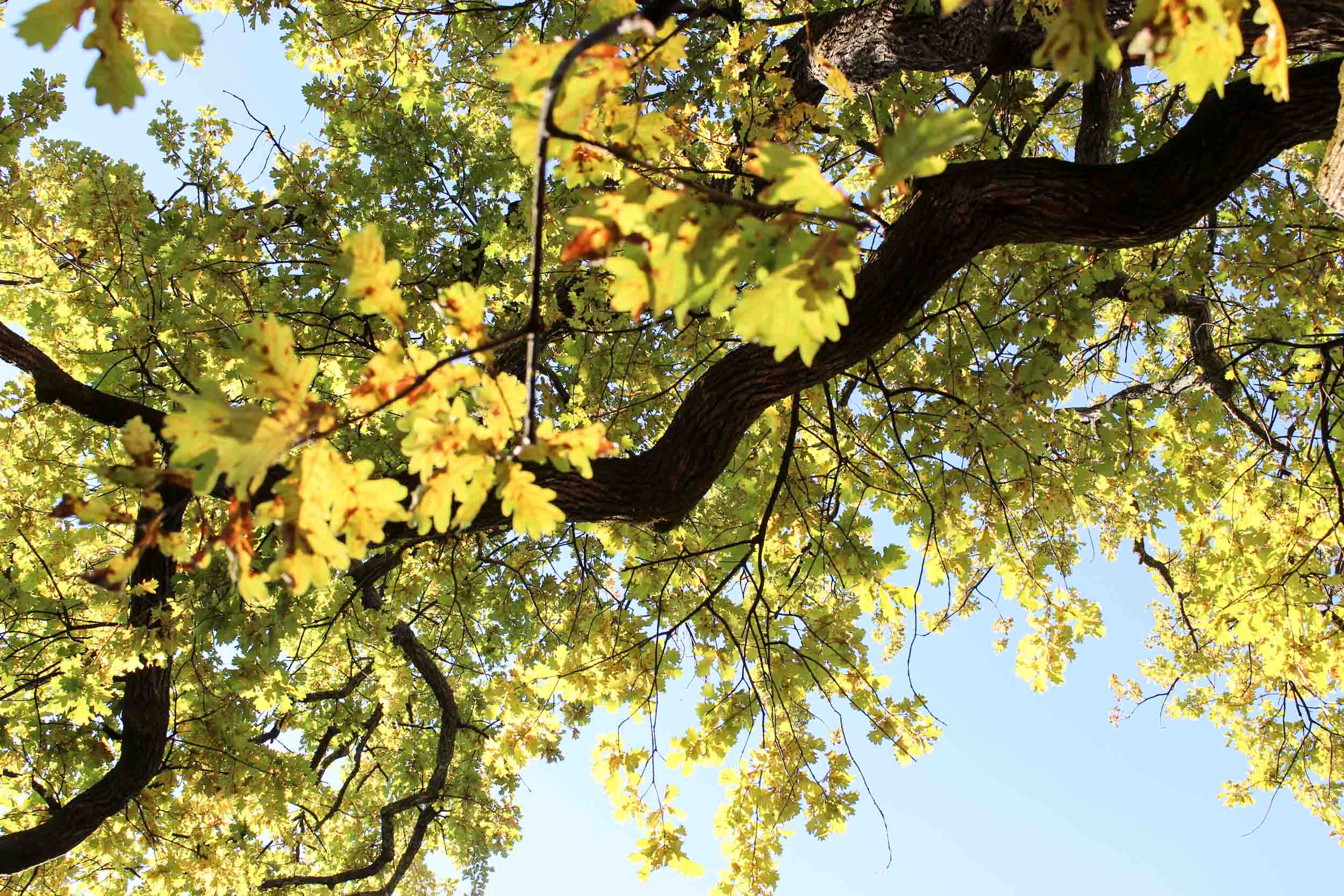 Rather than having to worry about driving, or booking taxis for your time in the valley, the tram's hop-on-hop-off system means that visitors can tailor their tour to suit their individuals tastes, and can sample some of the award-winning vintages along the way without having to worry about a designated driver. And, if you aren't staying in Franschhoek itself, they can also organise door-to-door transfers from Cape Town and the airport, which are private and start at R550 per person for a return trip.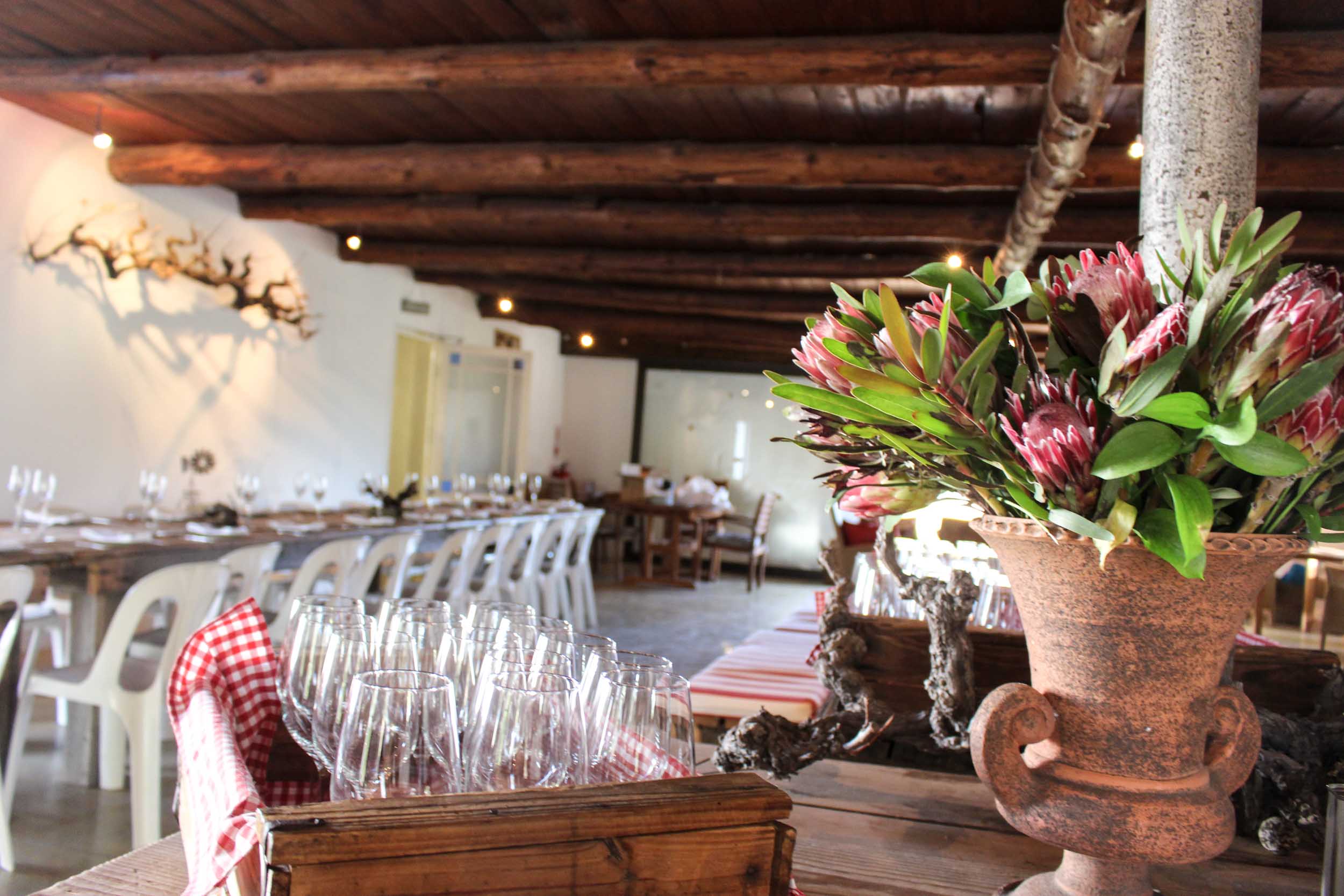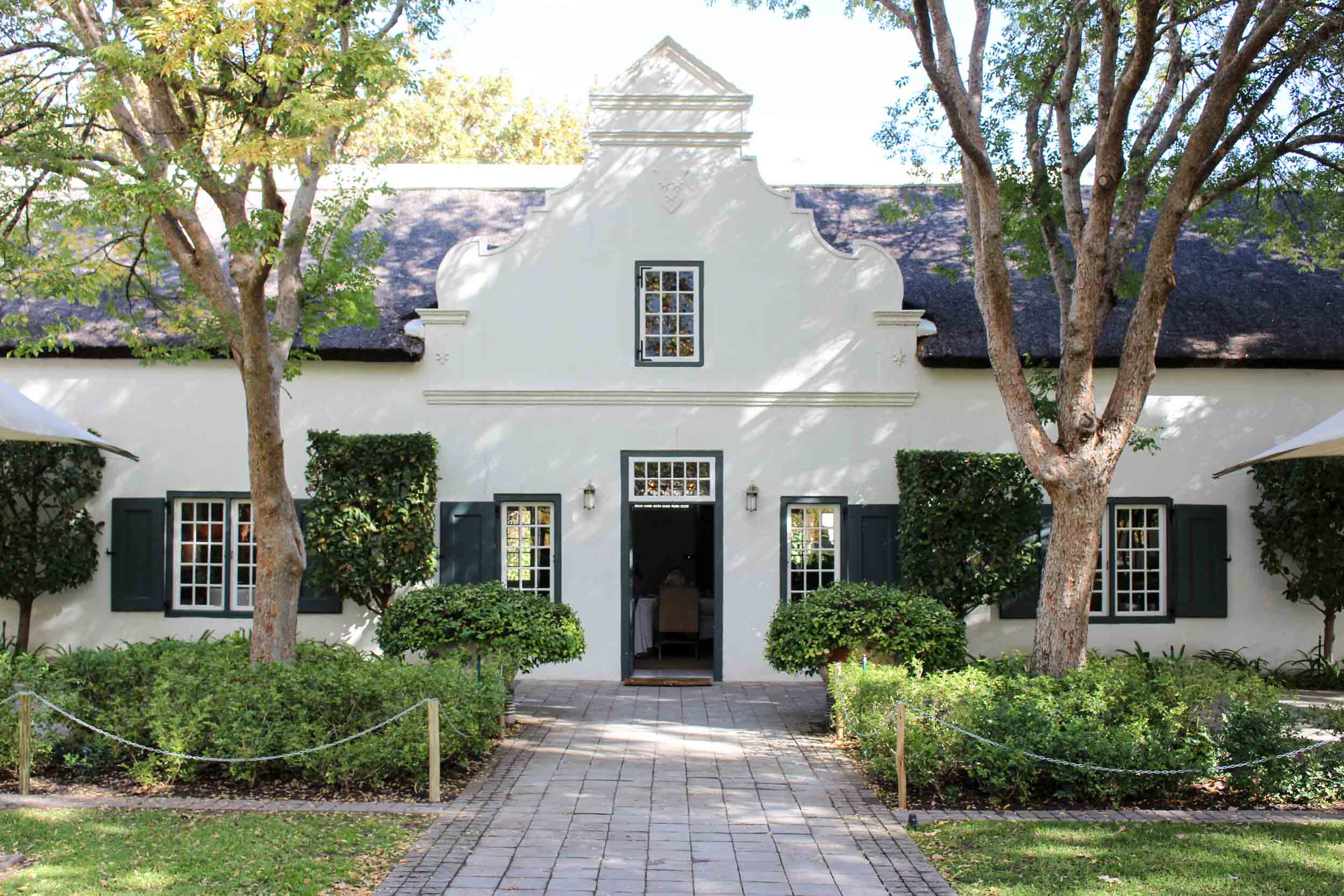 Step one of your unforgettable Franschhoek Wine Tram experience is figuring out which of their impressive eight routes is best for you – and with so much choice, there really is one for everyone. Each route visits between seven and nine wine farms, and, depending on what time you start and how much time you spend at each one, it's possible to visit every spot on your line. Every tour starts at the ticket office in Franschhoek Square (32 Huguenot Road), and you can spend a minimum of either one hour or 35 minutes at a farm before the next tram collects you, depending on which line you're on – orange, purple, blue, green, red, yellow, grey, or pink. No matter which one you choose, know that you'll be guaranteed breath-taking views, picturesque vineyards, delicious wine, and of course a fantastic time.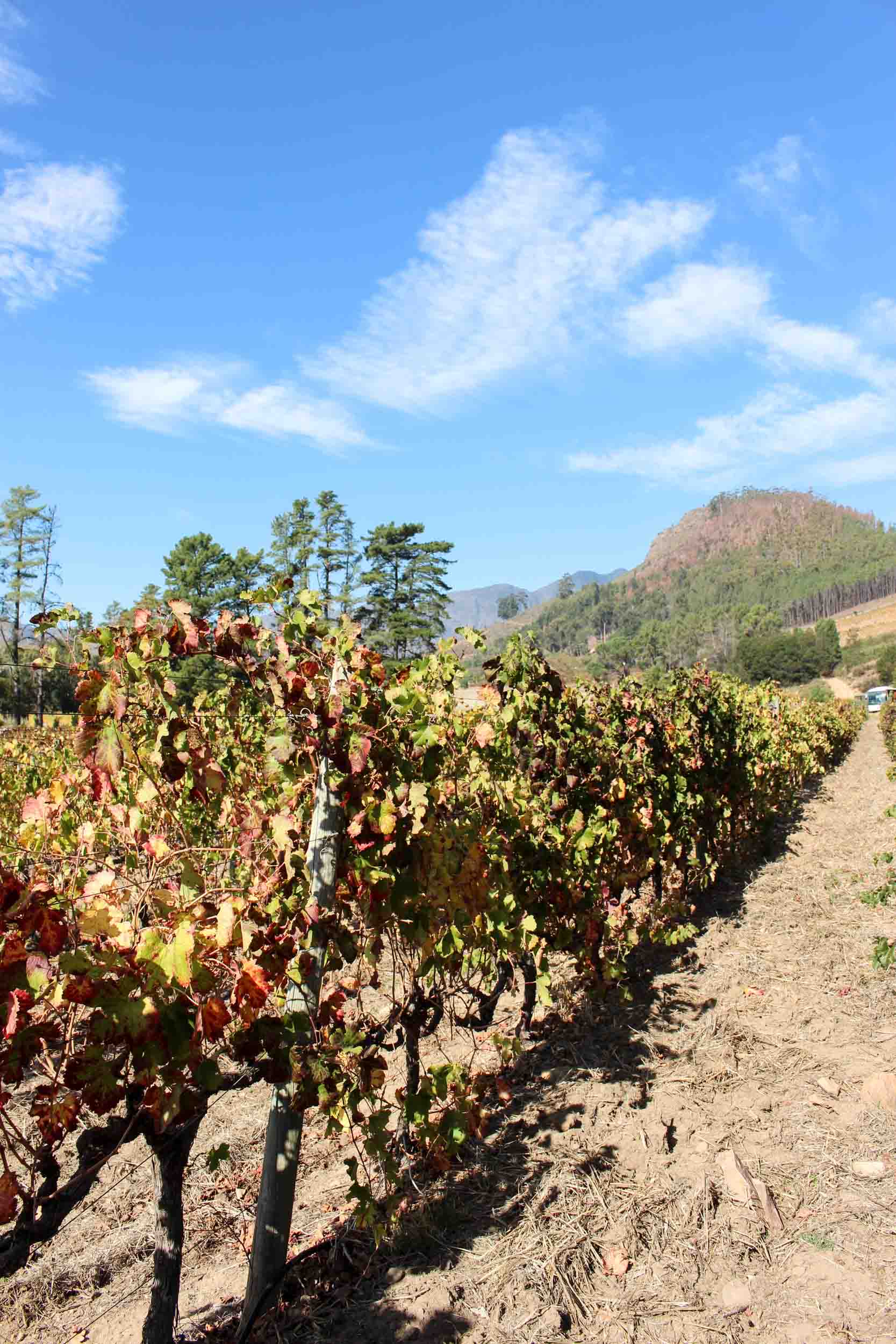 The best way to choose which line is right for your Franschhoek adventure is to start by looking at the wine farms along each route, and picking the one which speaks best to your expectations of the experience.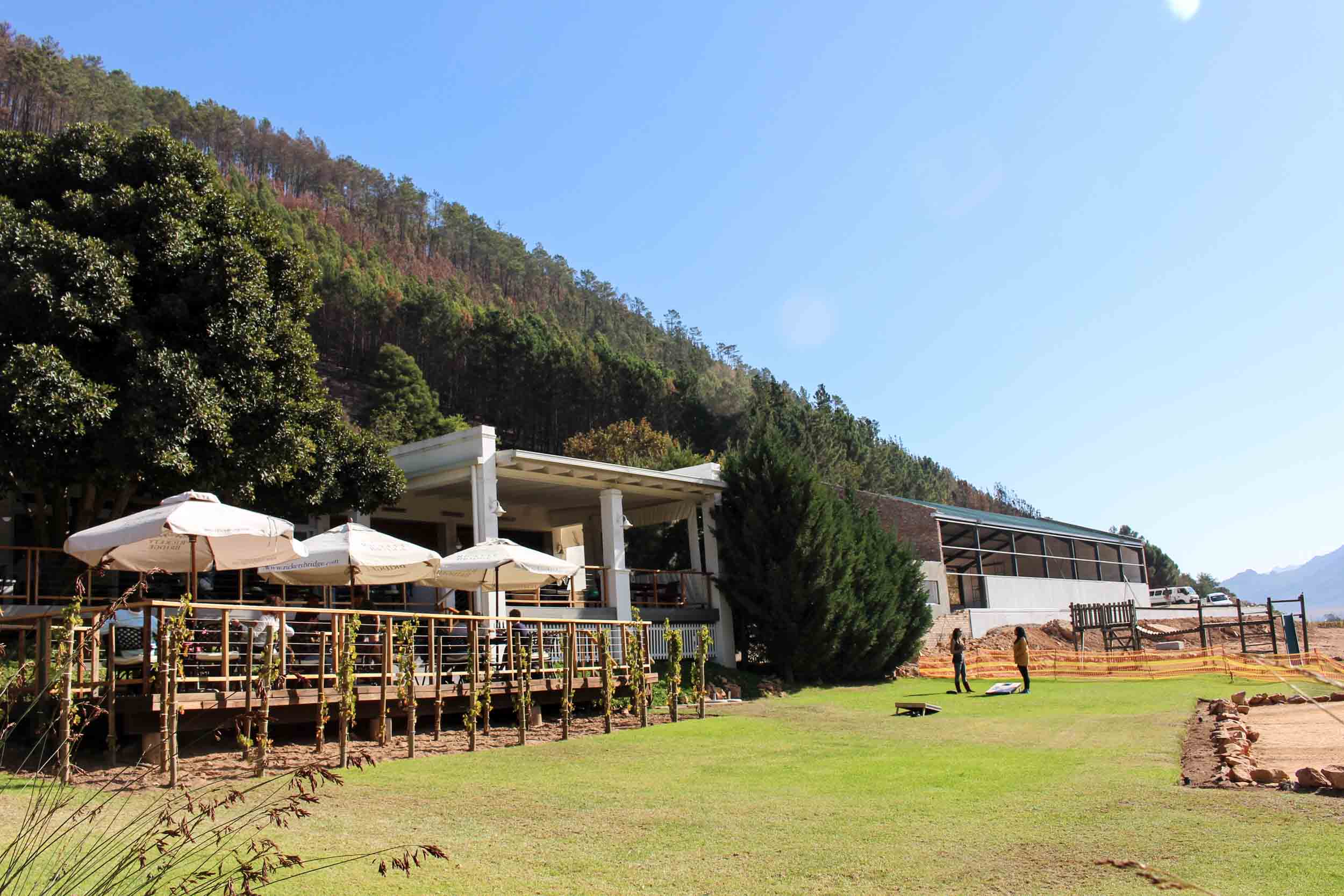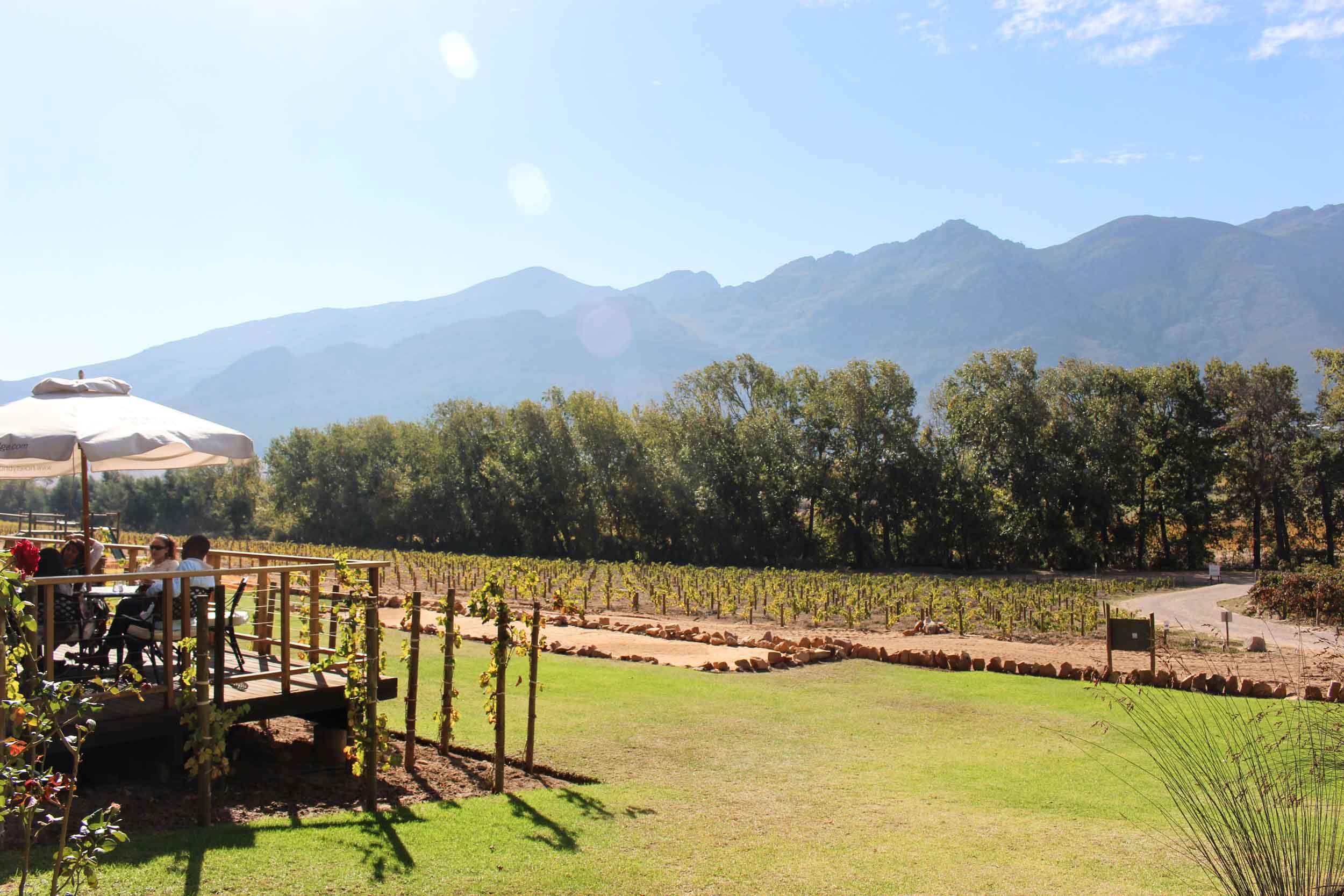 If the unbeatable scenic views that the Franschhoek Valley offers are your main reason for catching the tram, then you might want to consider either the Blue or Green lines, both of which offer unforgettable mountain views while they wind their way from one boutique wine estate to the next. While both routes visit the same estates, their key difference is the order in which you'll be stopping at them – so, your biggest consideration here might be where you'd like to stop off a little longer to have lunch.
If you're looking for a little romance and aren't too phased about riding on the tram itself, then the Purple Line is a great option for you. Taking place on the tram-bus, rather than the tram, this line showcases the western region of the Franschhoek Valley and includes some of the area's most iconic wine route stops. You'll quickly recognise scenes from your favourite Cape Town Instagram posts, with this route taking you through the undeniably beautiful Babylonstoren, Boschendal, and Solms-Delta farms… just to name a few! Perfect for capturing some adorable snaps with your loved one.
If your visit to the Franschhoek Valley is as much about food as it is about wine, then there are ample stops along the different lines to get your mouth watering. Chef's Warehouse at Maison has been considered by many to be one of the best restaurants in Cape Town, serving delicious global tapas and of course incredible wines from the estate, and is guaranteed to be an unforgettable break in your day on either the Red or Yellow Line. Over at Môreson, which is a stop on both the Grey and Pink Lines, Bread & Wine Vineyard Restaurant boasts both a beautiful setting and a delicious menu, which is why it's no surprise that the restaurant is almost always full, so be sure to book in advance. If you're a true foodie, you'll want to make sure that you're on either the Blue, Green, Red or Yellow lines, because they all have stops at The Restaurant at Grande Provence. The dishes are seasonal (and always incredible!) and the modern, laid-back settling makes a wonderful backdrop to a wonderful meal. Or, if you're a larger crowd and are looking for something a little more relaxed, but impressive nonetheless, hop on the Grey, Red or Pink Lines and hop off at Rotisserie at Leopard's Leap to enjoy their fresh, rotisserie-based lunch and their award-winning, easy-drinking wines.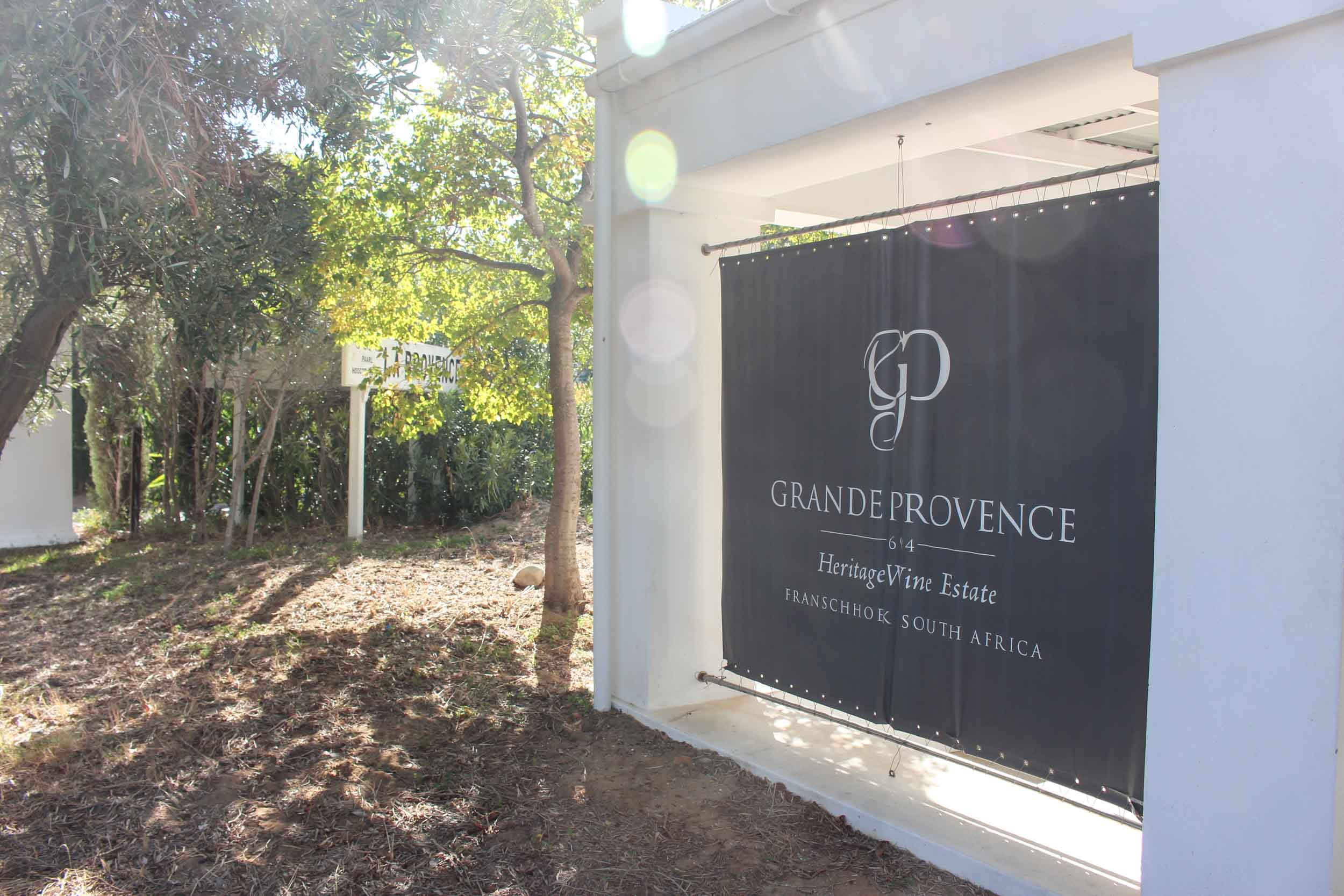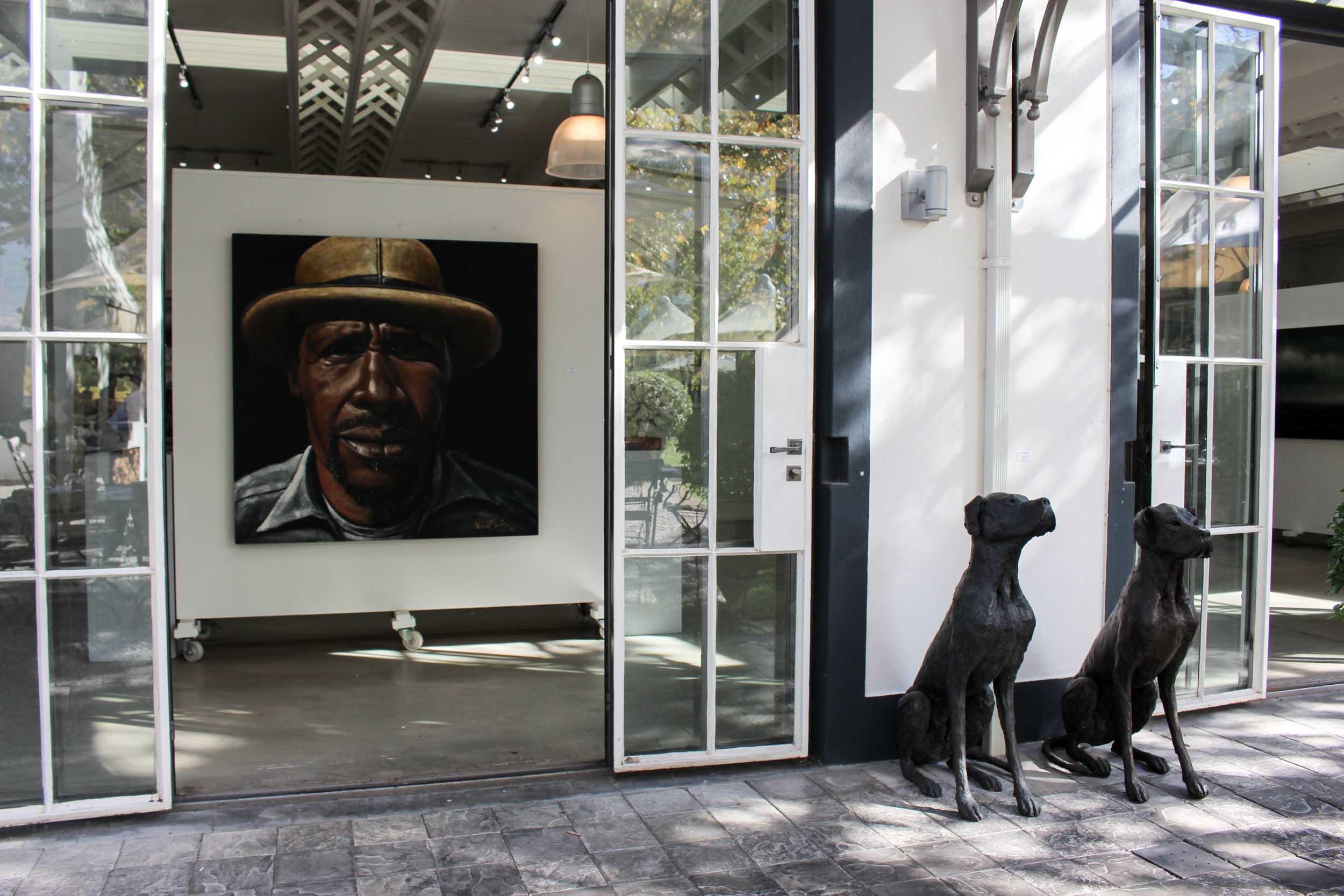 No matter what kind of wine experience you're looking for, the Franschhoek Valley is bound to have it – think beautiful views, delicious food, and of course great wines, all enjoyed through the brilliance of the Franschhoek Wine Tram, and it's a recipe for the perfect weekend! Looking for accommodation while you're in Franschhoek? Check out the best deals with Travelstart, and don't forget to search cheap flights to Cape Town International Airport!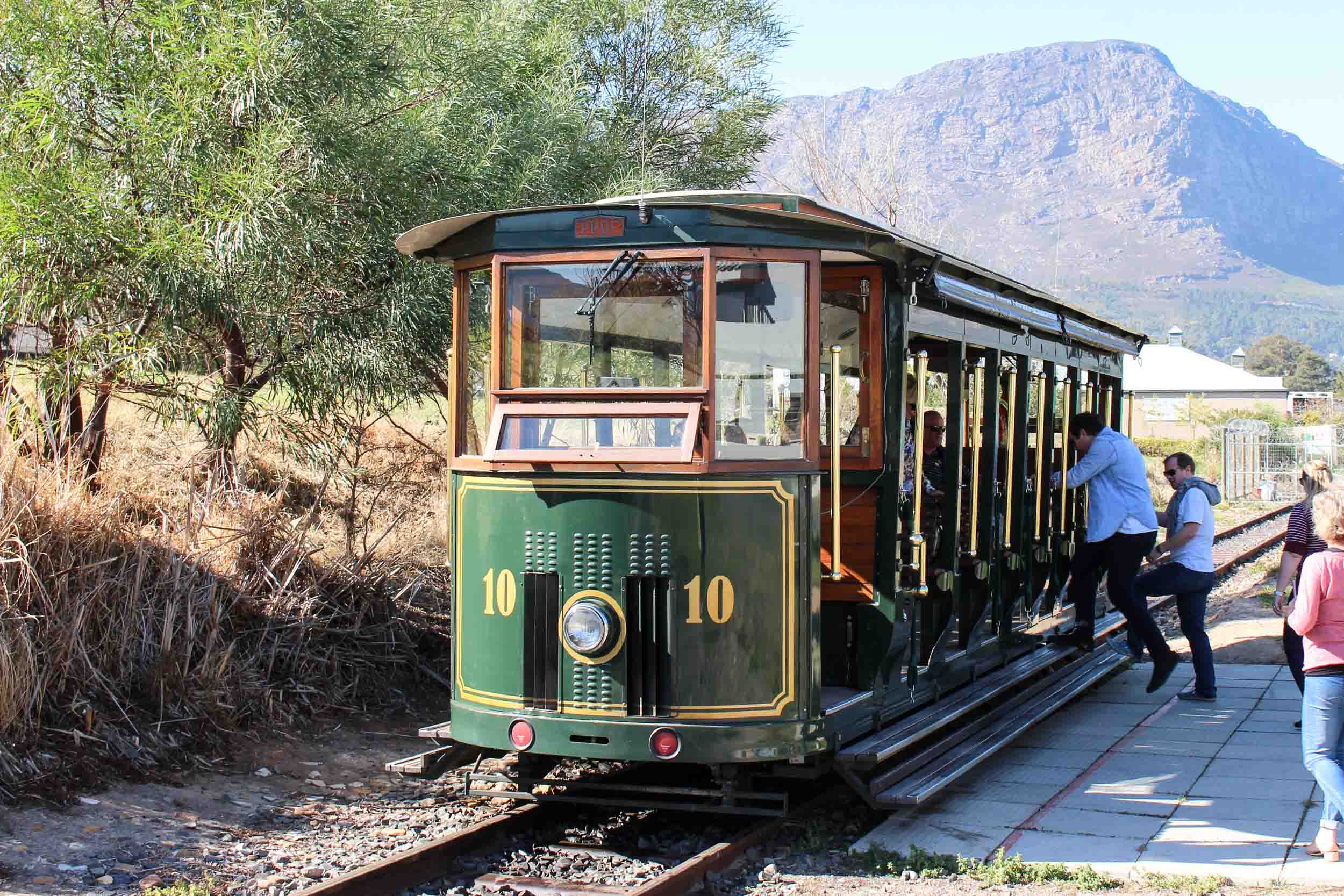 Red Line stops: Maison; Mont Rochelle; Holden Manz; Chamonix; Dieu Donne; Franschhoek Cellar; Rickety Bridge; Grande Provence.
Yellow Line stops: Rickety Bridge; Grande Provence; Maison; Chamonix; Dieu Donne; Franschhoek Cellar; Mont Rochelle; Holden Manz.
Grey Line stops: Haute Cabrière; Le Lude; Franschhoek Cellar; Leopards Leap; Môreson; Eikehof; Paserene; Rickety Bridge; Grande Provence.
Pink Line stops: Leopards Leap; Môreson; Eikehof; Paserene; Haute Cabrière; Le Lude; Franschhoek Cellar; Rickety Bridge; Grande Provence.
Orange Line stops: Noble Hill; Babylonstoren; Backsberg; Vrede en Lust; Plaisir de Merle; Allee Bleue; Solms Delta; Boschendal.
Purple Line stops: Boschendal; Vrede en Lust; Noble Hill; Babylonstoren; Plaisir de Merle; Allée Bleue; Solms-Delta; Backsberg.
Blue Line stops: La Bri; La Bourgogne; Holden Manz; La Couronne; Rickety Bridge; Grande Provence; Glenwood; Franschhoek Cellar.
Green Line stops: Rickety Bridge; Grande Provence; La Bri; La Bourgogne; Holden Manz; La Couronne; Glenwood; Franschhoek Cellar.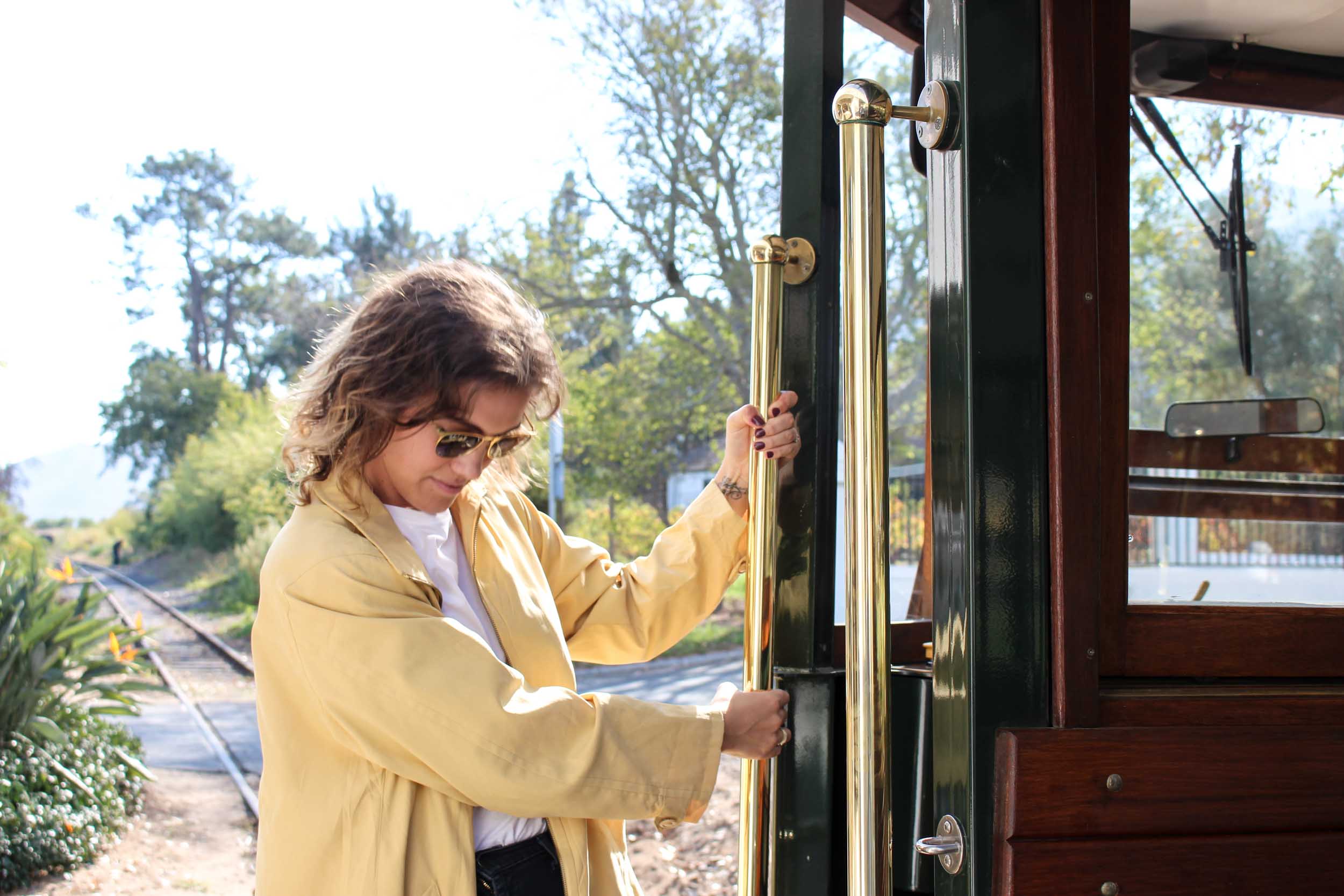 What are some of your favourite wine farms in Cape Town? Let us know in the comments section below.