[Updated September 2020]
Birthdays are the best and deserve some extra attention. If you've had a lockdown birthday this year, all the more reason to celebrate! We've tracked down some of the best free things to do on your birthday in Cape Town, Johannesburg and Durban to help you celebrate your special day. Just remember to take along your ID and enjoy the spoils! 
Free birthday treats nationwide
Go nuts for donuts!
Calories do not count on your birthday – so make sure to treat yourself to any Krispy Kreme dozen, and they will give you another dozen OGs absolutely free. Simply download the Krispy Kreme App to redeem them in-store within 30 days of your birthday.
Get in tip-top shape at Sorbet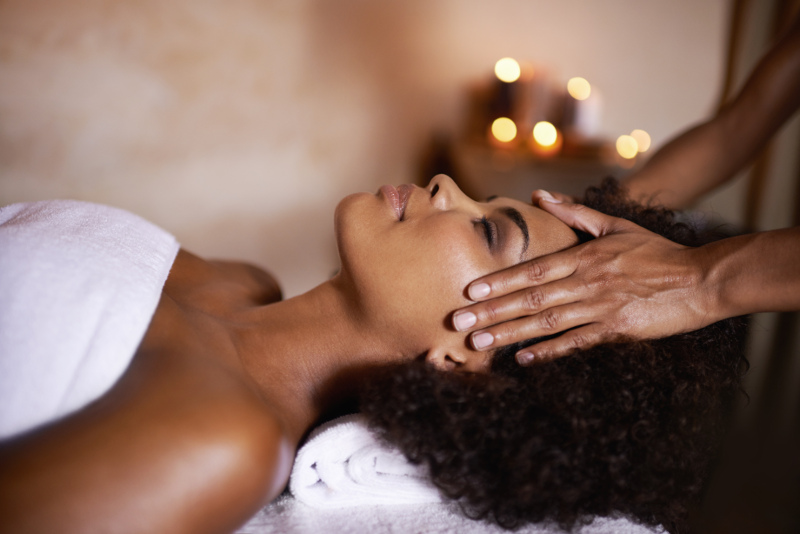 Sorbet Nail Bar and Beauty Salons offer club members up to 50% off specific products and services during your birthday month. This discount also increases depending on your club-member tier. Feel fabulous with a relaxing massage, facial, manicure or any of their available treatments. Pamper party, anyone?
Catch a movie at Ster-Kinekor
Club card members get a free movie on their birthday! You may redeem your ticket for up to six days after your birthday at any 2D or 3D cinema nationwide.  
Eat cake!
A birthday just isn't a birthday without cake, so make sure you download the Mugg & Bean 'Generosity App' and start the day off with a free slice of birthday cake!   
Free things to do on your birthday in Cape Town
Free city sightseeing tour for kids
When kids join the City Sightseeing Kids' Club they'll get a voucher for themselves and two friends to travel for free on their birthdays. Kids qualify for this special every year from the ages of 5 to 15 years (friends must also be under 15 years). Vouchers are valid for up to four weeks.
Be king of the cable car
Some fresh air and a view is always a great way to start your birthday! The Table Mountain Aerial Cableway offers anyone over 18 years a free return ticket on the cable car. These tickets are usually valid for the week following your birthday, but The Table Mountain Aerial Cableway recently announced that anyone who celebrated a lockdown birthday will be able to access their annual freebie within the first two weeks of them re-opening on 1 September.
Ride the Cape Wheel
Get the best view of the V&A Waterfront! Make sure you are signed up with the Cape Wheel Club and receive a voucher to ride the wheel for free on the day of your birthday. This birthday freebie also includes a complimentary A3 birthday photo when you purchase a photo pack after your ride.
Watch your favourite movie under the stars
The Galileo open-air cinema offers you free entrance, a blanket, and a backrest for the week of your birthday. Make sure to check their movie scheduling to choose your favourite movie showing that week. If you'd like to bring some friends along, you can arrange with the cinema staff to arrive a little early and set up for your birthday bash or they can even arrange to have a special birthday message appear on the big screen.
Free entry at Two Oceans Aquarium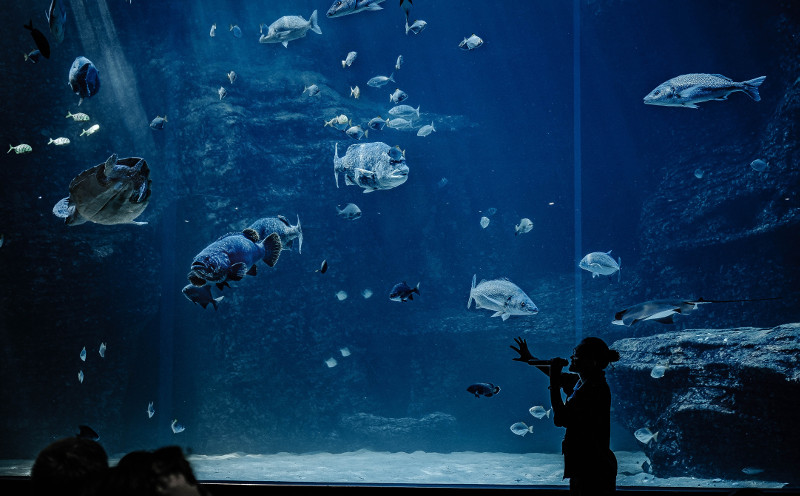 Come and find Nemo or visit the preppy penguins! This is the perfect birthday outing for the young at heart. Celebrate your special day with free entry on your birthday, or on any of the six days thereafter – just bring along some form of ID.
Fancy a ride on the Cape Wheel just around the corner?
Please note this offer is open to South African citizens only
Cheers with a cold one!
The popular Newlands Brewery offers you a free brewery tour on your special day or for the week that follows. Learn about the history of Cape Town's oldest brewery, see how the beer is made and end off with a refreshing tasting. Cheers to that!
Free things to do on your birthday in Joburg
Activities, adventures, sights and scenes, we've got the perfect list of free things to do in Johannesburg on your birthday. 
Free city sightseeing tour for kids (Rosebank)
More for children but members of the CitySightseeing Kids Club automatically get a free ticket for themself and two friends on their birthday. Pensioners also receive a 50% discount on all one-day tickets on Tuesdays and Fridays. So be sure to invite and granny and grandpa on this super budget-friendly family outing. Vouchers are valid for up to four weeks.
Adventure thrills at Gold Reef City
Kids between 10 and 17 years old get free entry to Gold Reef City on their birthday if you sign up for the Birthday Thrills package for 6 kids (including the birthday child). The birthday child will receive free entrance to the Theme Park, including all applicable rides and a complimentary birthday meal and juice plus a birthday gift. 
Free Harties cable car ride
Want to get high on your birthday? Anyone can redeem a free ticket on the aerial cableway at Hartbeespoort. The cableway is open Wednesdays to Sundays. 
Picnic in the park
Known as the "green lungs" of Johannesburg, take advantage of the Botanical Gardens at Emmarentia! Immerse yourself in absolute tranquillity and be surrounded by mystical marshes, shady arbours, walkways and natural wonders – a real inner-city escape and it's absolutely free! 
Zoo Lake, a suburban paradise in the middle of Rosebank is a favourite hotspot for many locals. Enjoy time with your crew with a stunning picnic, or haul out the cricket bat for a game, and take a leisurely row around the dam! What a great way to spend your birthday in Johannesburg. 
Go hiking
If you're looking for a little adventure out in nature, then we recommend hitting the Sugarbush Hiking Trail, Melville Koppies or the Hennop Hiking Trail. Each offers a unique outdoor experience unlike any other in Johannesburg. You won't pay a cent to be in nature so enjoy this little freebie on your birthday and take advantage of our natural landscapes. 
Do something spiritual
Not quite Johannesburg but close enough, Bronkhorstspruit is home to the South African branch for the Humanistic Buddhist order. Find inner peace at Nan Hua Buddhist Temple and enjoy one of the most culturally enlightening (and free) experiences in Johannesburg. See the stunning architecture and flawlessly crafted gardens but be mindful of the rules – no photography and wear appropriate clothes. 
Free things to do on your birthday in Durban
Celebrating your birthday doesn't have to cost an arm and a leg. There are loads of ways to get out and about in and around Durban on your birthday and here are some suggestions on what you can enjoy for free.
Free walking tour
GPSMyCity is a fantastic free app which helps you explore Durban with suggested self-guided walking tours such as a Tour of Durban's museums and galleries, the Golden Mile tour or even a tour of places of worship.  The KwaMuhle Museum and Durban Natural Science Museum are filled with amazing exhibits, realistic photography and rare species, and are must-see attractions where admission is free of charge.
Garden picnics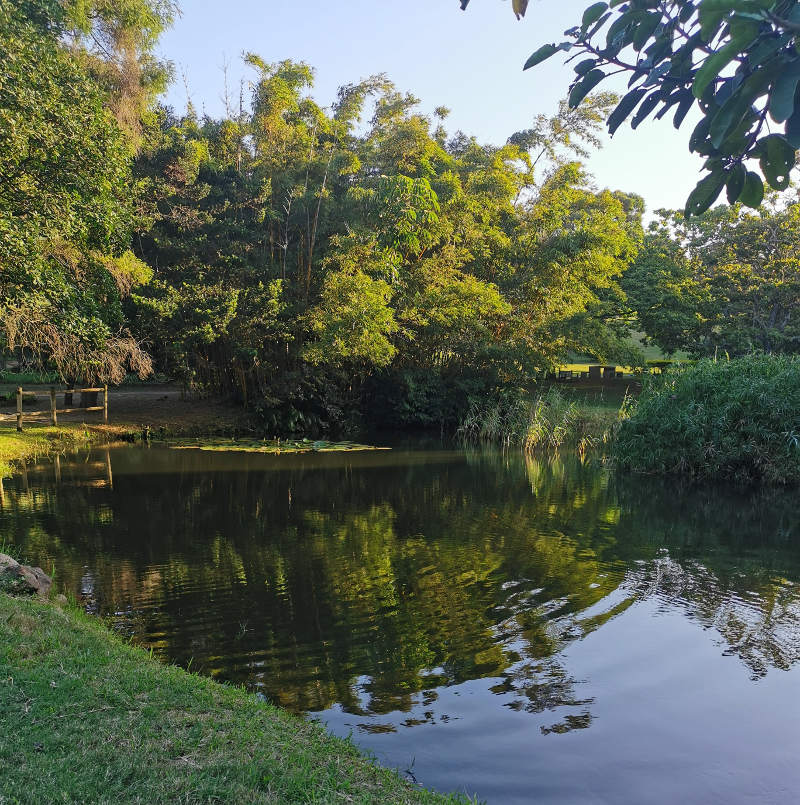 Pack a picnic and head over to one of the beautiful outdoor gardens Durban's climate allows you to enjoy all year round. You're spoilt for choice between the People's Park in the Moses Mabhida Stadium precinct or Africa's oldest botanical garden, the Durban Botanic Gardens.  Aside from these, the Japanese Garden situated in Durban North and Jameson Park with its extensive rose blooms set the perfect backdrop to your picnic affair. If all else fails, there's always the beach!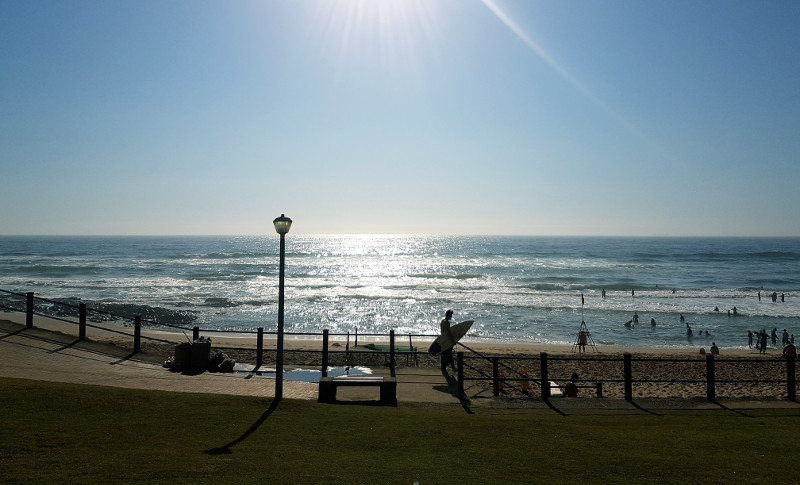 Have we missed any incredible free things to do on your birthday? Let us know in the comments below. 
Don't forget to sign up to our newsletter to stay on top of travel tips, flight deals and much more.
---
All information on this blog page was correct at the time of publishing and may change at any time without prior notice. Travelstart will not be held liable for loss or inconvenience resulting from the use of out-dated or incorrectly noted information.