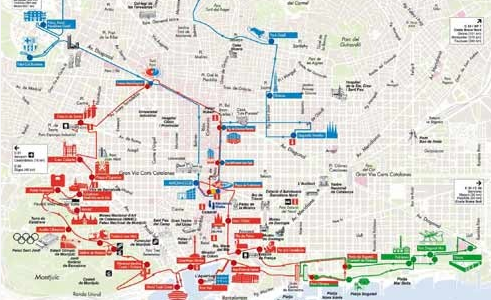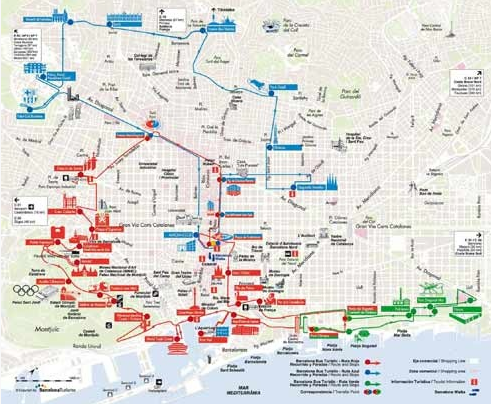 If there's one thing that makes me instantly warm to a city, it's a transport system that works. I want to be able to get from the airport to the city, and from the city to the sights, with a minimum of fuss. And if I can walk around a bit, that's even better.
This is one of the reasons I love Barcelona. The airport bus arrives on the dot every 5 minutes (every 10 minutes if it's late at night) and takes you right into the heart of the city. From there, you can catch a taxi (which is very easy, of course) or a bus or a subway. All of them are within a few minutes walk, and if you feel like walking and don't have too much luggage, you can do that too.
In fact, Barcelona is one of the most walkable cities I've been to. Large pavements, an easy city map and areas of interest that all overlap make it a breeze to explore on foot, but when you get tired or if you're in a hurry to get somewhere, it's just as easy to hop on the subway and get to your destination (unlike Rome, with all its pesky ruins making it impossible for the subway to be anywhere near the areas of interest).
What's also nice about Barcelona is that if you want to venture further afield you can do that, no problem. The train system is very organised and very easy to get to, and in fact they boast that you can board up to 2 minutes before the train leaves! While this is perhaps cutting it fine, the point is that the trains are very well organised, and even have delicious food (yes! It's true!)
So whether you're on foot, subway, train or bus, Barcelona is an easy city to navigate. One more reason to love it, don't you think?