Where would your travel dreams take you? 
Perhaps you've been dreaming of turquoise waters and mirage-creating sunsets or camel rides through the lands of the Pharaohs of old. 
Perhaps you've been dreaming of meandering through the souks of Morocco or sipping on hot chocolate as the snow falls around you in cosmopolitan New York City. 
Or…
Maybe you've been dreaming of seeing where the sporting heroes you grew up celebrating once scored their first goals and honed their not-inconsiderable skill. If so, you're in luck. 
Calling all soccer fans, aficionados and observers of the beautiful game. Walk with us as we take you on a journey of the top five most iconic soccer stadiums to visit in the UK.
1. Wembley, London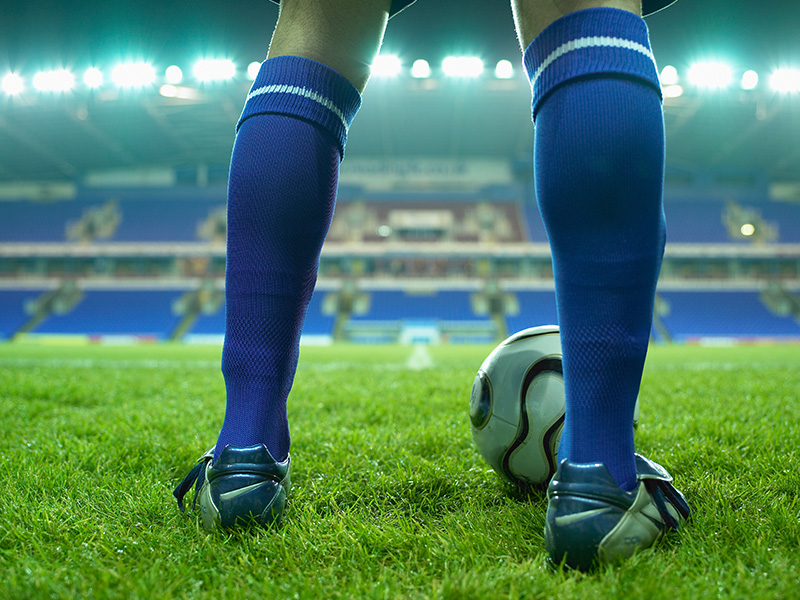 Since opening its doors in 2007, Wembley Stadium has hosted many a memorable soccer game. Once the home of the famed football club, Tottenham Hotspur, this stadium can accommodate a whopping 90,000 fans at any given time. Can you imagine what any national anthem would sound like? Wembley stadium was a significant part of the 2012 London Summer Olympics, and also hosted many an American football game in the 80s. Notable goal scorers who rose to stardom at Wembley include Mark Bright, Simon Jordan, Giampaolo Pazzini, David Bentley and Didier Drogba to name but a few. If those locker rooms could talk, they'd tell you to book your flight to London today!
2. Old Trafford, Manchester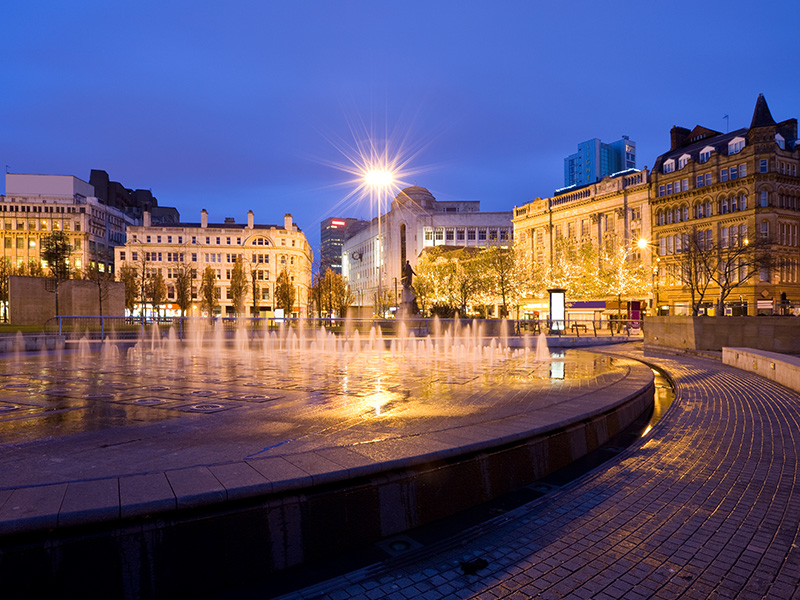 Perhaps the most well-known football grounds, Old Trafford is home to none other than the Manchester United Football Club. This iconic stadium is open to the public and well worth a tour. The state of the art facilities do make for bucket-list worthy travel, and if you're able to, why not pick up some merchandise and catch a game? We recommend curating a neat little holiday package to include tickets to a match and accommodation close to Old Trafford to facilitate making all your football dreams come true. If you've always wanted to see where the likes of David Beckham, Ryan Giggs, Wayne Rooney and countless others learned to play for the world to see, book your ticket to Manchester and you could be losing your voice along to Glory, Glory, Man United before you know it!
3. The Emirates, London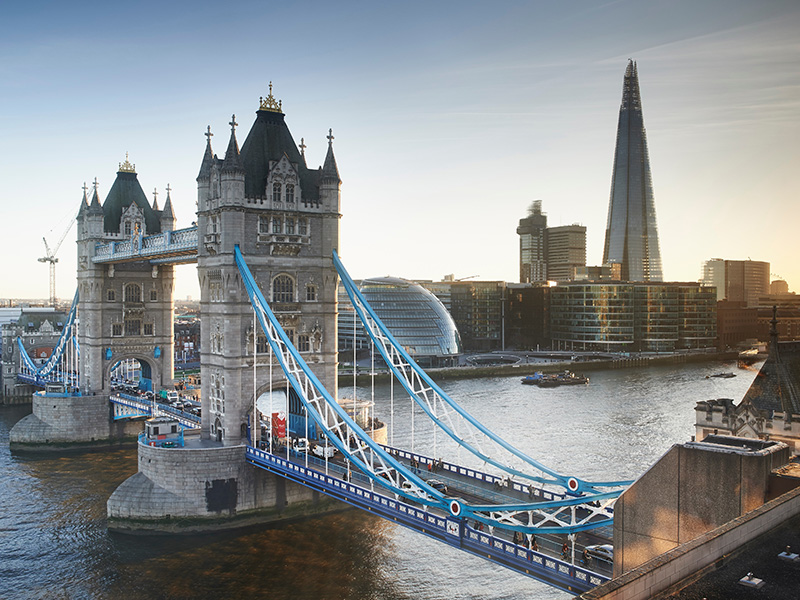 Found in Holloway, London, The Emirates Stadium is home to none other than The Gunners, or rather, Arsenal Football Club. This mammoth stadium is able to accommodate more than 60,000 observers and, of course, is sponsored by none other than one of our favourite airlines, Emirates! Since its opening in 2006, The Emirates Stadium has seen its fair share of iconic moments in football history. Soccer star, Robin van Persie, has scored an impressive 64 goals at The Emirates Stadium, and many a Premier League nailbiter has found its conclusion behind these walls. Go on a tour of the impressive grounds and snap some shots of the impressive design which also acts as a homage to Arsenal legends such as Theirry Henry, Ian Wright, John Radford and 29 others. What are you waiting for? If you're a Gunner, The Emirates is truly one of the most iconic soccer stadiums to check off of your bucket list. 
4. The Etihad, Manchester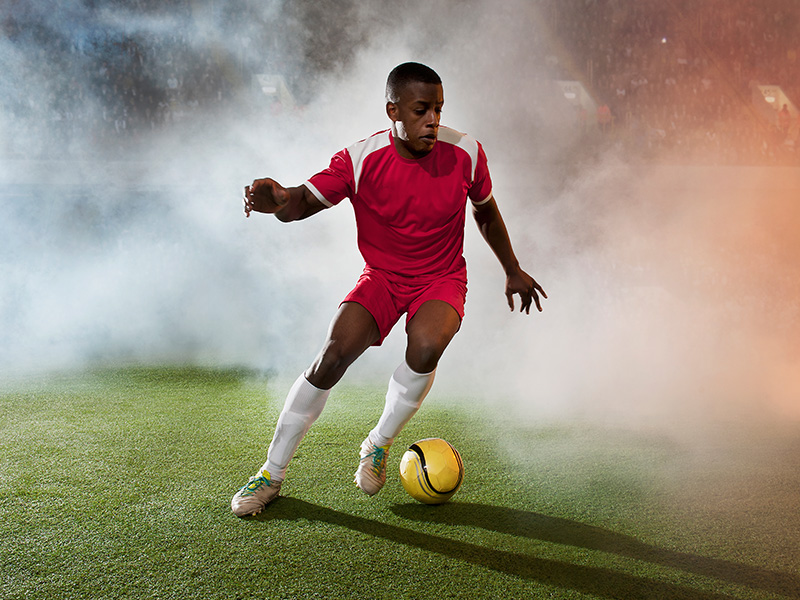 The Etihad Stadium, once known as the City of Manchester Stadium, opened its rebranded doors in 2011 when it was renamed after an agreement with Etihad Airways, another Travelstart favourite, and also, team kit sponsors for the Manchester City Football Club. As we all know, Manchester City is a force to be reckoned with on the field, and by extension, so is their home stadium. Take a memorable tour of this mindblowing space and soak in where legends such as Charlie Williams, Frank Booth, Irvine Thornley and many others wowed fans. The Etihad Stadium has also seen the likes of Beyonce Knowles, Take That, The Spice Girls and many other legendary performers take the stage. Go and see where Commonwealth games were once held, and spoil yourself to a game while you're at it. Onto the last of the most iconic soccer stadiums in the UK! 
5. Anfield, Liverpool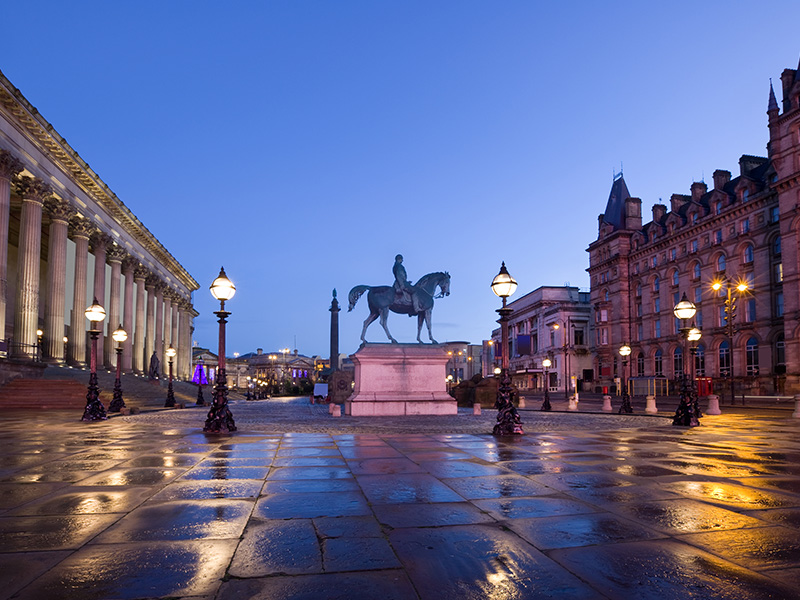 Next stop: Anfield. Home to the reds of Liverpool Football Club. Of all iconic soccer stadiums, if the walls of Anfield could talk, they'd regale us with tales of many a soul-shaking soccer game, and also, many a friendship crumbling to dust as a result. Anfield opened its aged doors in 1884 and can accommodate over 53,000 spectators comfortably. Named after the old townland of "Annefield" outside of New Ross, County Wexford in Ireland, this iconic stadium first became home to the reds in 1892, a relationship that has proved unwavering over the passing decades. Football legends such as Mohamed Salah, Steven Gerrard, Ian Rush and more have wowed spectators and pulled tourists from far and wide to treat themselves to a tour of this Liverpool gem. So, when will you be booking your flight? Why walk alone when you can fly?
Thus concludes our list of what would make your soccer-loving travel dreams come true. 
Book your flights while awesome fare deals last. If you're not feeling up to the admin of actually curating your own itinerary, the team of Travelstart Live experts are waiting to help you build the dreamiest holiday package. It's guaranteed to suit both your pocket and your excitement!
Have you visited any of these football grounds? Drop us a line in the comments and let us know about your experience. Don't forget to sign up for our newsletter! That way, you'll stay on top of all travel deals, sales and promotions. 
All information on this blog page was correct at the time of publishing and may change at any time without prior notice. Travelstart will not be held liable for loss or inconvenience resulting from the use of out-dated or incorrectly noted information.