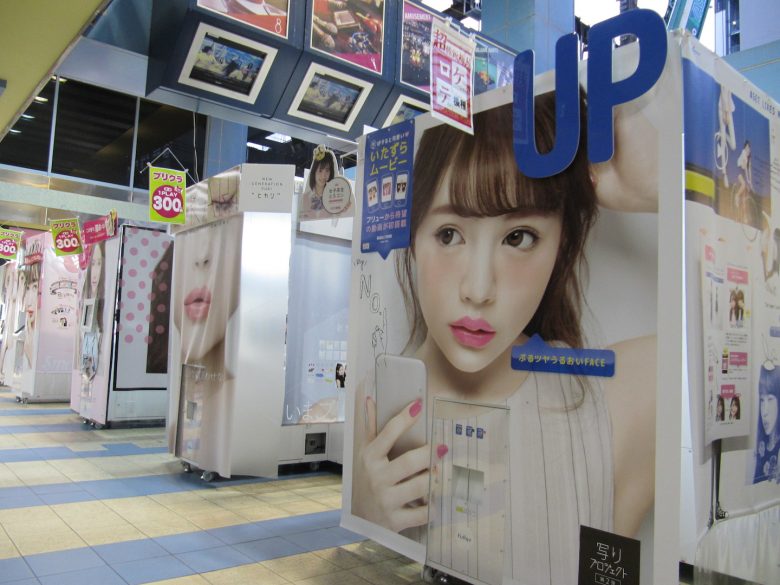 Japan is one destination that simply can't be compared to anywhere else I have travelled. The energy and levels of sophistication in Tokyo paired with the picturesque scenery of Kyoto is indescribable. If you've always dreamt of travelling to this part of the globe, like I have, know that you are in for the treat of a lifetime!
The Japanese manner of doing things is refreshingly different. While they have an exceptionally orderly way of conducting themselves they are also totally quirky and out-of-the-box. Take for instance the experience of walking through the city streets; you can hear sound of silence quite literally. This is not for the lack of people but rather because speaking on your mobile in certain public spaces is discouraged as a result of the importance they place on politeness. Another example: while waiting for a train you'll notice that people wait in lines of single file. Just when you start to think that everything is done systematically you'll turn the corner to find a funky (and possibly the most advanced) photo booth that sends you into fits of laughter or you'll walk into an amusing café that is just out of this world.
"Shibuya was my favourite area in Tokyo because it's fun and full of character."
Good to know before you go
Flights
We travelled from Cape Town via Dubai on Emirates to Narita Airport which is just an hour outside Tokyo. The Narita Express is a comfortable train which takes you directly to the Tokyo, Shinjuku and Shibuya stops. A one way ticket is approximately R545.
Book cheap flights to Tokyo here.
Visa
Your visa should take 4 – 7 working days. The visa application was uncomplicated and under R400 at the time we travelled.
Transport and Budget
Collectively meals, subways and/or bus rides and sight-seeing can comfortably equate to an average of R700 – R850 per person per day.
Between cities you can travel on the Bullet Train also known as the Shinkansen. When travelling to three cities or more it is more economical to purchase a Japan Rail Pass for the Shinkansen which is once off and allows unlimited travel for the number of days you have purchased. A 7 day pass is approximately US$279 and 14 days US$444. There is also a 21 day option.
This pass is available to tourists only, must be bought prior to your trip and is couriered to your physical address in SA. It can be purchased online and cannot be purchased in Japan. If you are travelling to less than 3 cities, it's cheaper to purchase individual tickets for the Shinkansen in Japan.
Travelling on the subways is surprisingly cheap and there is English signage throughout the underground. Taxis and Uber are options too.
Japan is particularly cash-oriented where credit card machines are not available in all off-the-street stores. Generally all international retailers accept cards but it is advised to take a reasonable sum in cash. The easiest and most convenient way to draw money is at the 7Elevens which are located everywhere because their ATMs accept debit or credit cards from outside the country. They are also great for cheap on-the-go snacks and free Wi-Fi.
Lastly, the Google Maps app is a must-have on this trip so make sure to download it if you haven't already.
Top 12 Things to do in Japan
Tokyo
Tokyo gives new meaning to perfection because everything supersedes it. From pastries, coffee, noodle dishes and pizza to their distinctive architecture, punctuality and fashion the Japanese have each one down to a fine art.
1. Experience the Shibuya Crossing (also known as Shibuya scramble)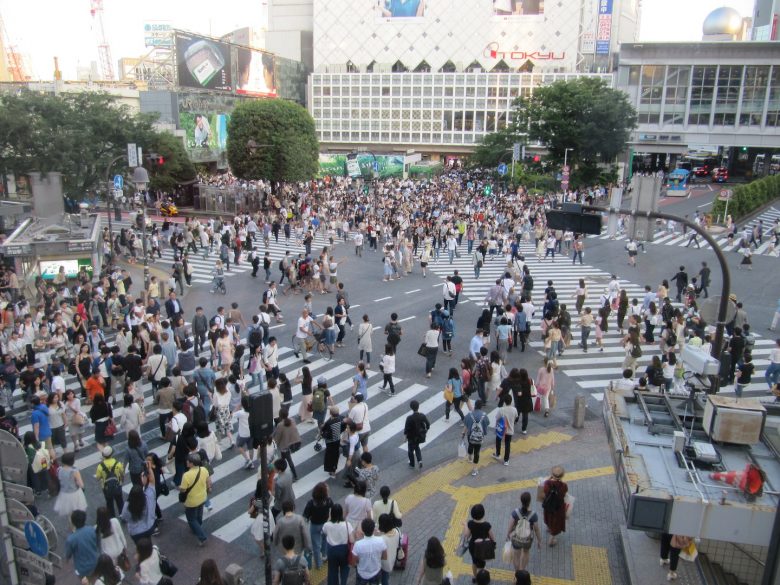 The Shibuya Crossing is located in front of the Hachikō exit of the Shibuya Station. Here the traffic lights at all intersections go red at the same time allowing thousands of pedestrians to cross in multiple directions, simultaneously. The excitement of walking across together while surrounded by bright neon billboards is all the notification you need that you've arrived in Tokyo!
Watching the scramble from the Starbucks located directly above is just as fascinating and an absolute must-do.
2. Taste your way through the Tokyo Food Show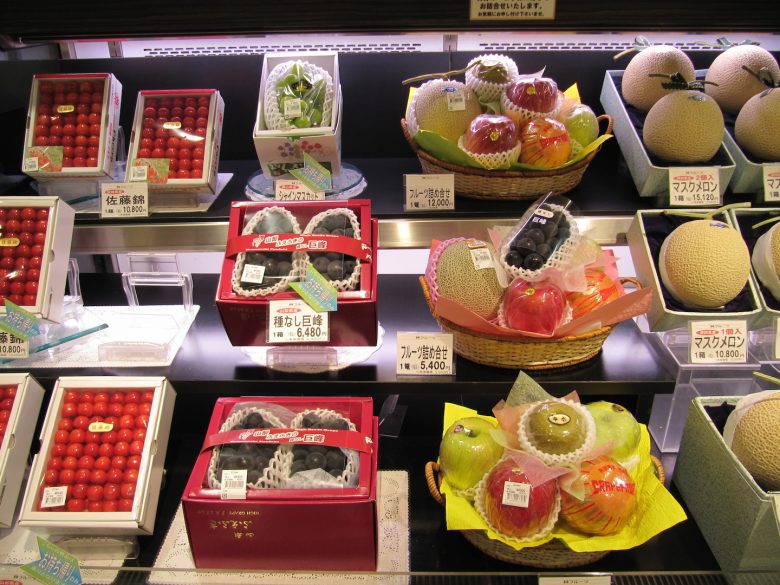 This a beautiful indoor food market located in the Tokyu Toyoko department store which is interlinked to the Shibuya Station. You'll find a delicious array of gourmet food both sweet and savoury. Watch them hand make candy, try a fresh salad, sample a sugar-free apple crumble and don't miss the wide variety of fresh produce.
3. Take a morning walk through the Imperial Palace Gardens followed by Okonomiyaki for lunch

The Imperial Palace is the Primary Residence of the Emperor of Japan and its gardens are open for the public to view. The Eastern Garden is beautifully designed and manicured. As far as palace gardens go this one is a sight for sore eyes.
Directly opposite this ancient landmark is a bustling business hub with ultra-modern sky scrapers. You'll notice the Nikkei Tokyo Head Quarters. Make your way to the Tokyo Building which is HQ to some large corporations including Mitsubishi Electric and JPMorgan Chase. On the lower level is a selection of traditional restaurants. Okonomiyaki Kiji was recommended to us by a local. Step out of your comfort zone and indulge in an Okonomiyaki: a pancake-like dish made from a batter of flour, chopped cabbage, chicken stock and grated yam. The batter is mixed with your choice of meat or vegetables, grilled and served with okonomiyaki sauce.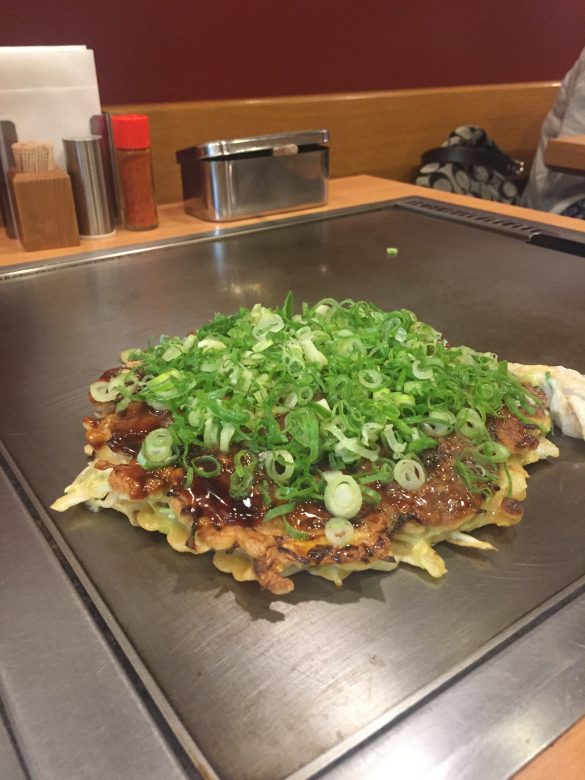 4. Shinjuku & the Tokyo Metropolitan Government Building Observation Deck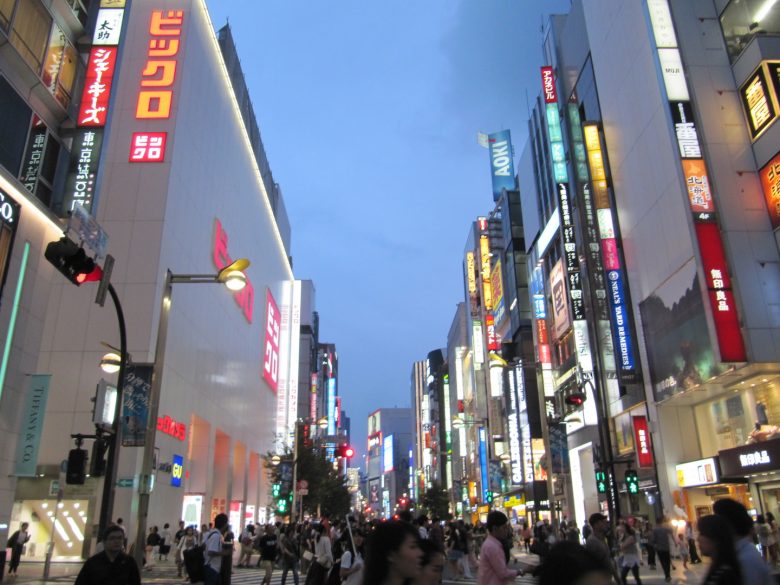 Few things give you the same perspective as a view from the top. From the observation decks in the Tokyo Government Metropolitan building you can see the enormity of the city and just how densely populated it really is. On a clear day it's a great spot to watch the sunset or the city lights at night however it closes earlier on weekends.
A short walk away is Shinjuku, which can be described as the Times Square of Tokyo. Shinjuku is home to the busiest railway station in the world (Shinjuku Station) and as you can imagine the streets are extremely crowded, but the area really comes to life at night with the bright lights and great restaurants.
5. Head to the Tsukiji fish market followed by shopping in Ginza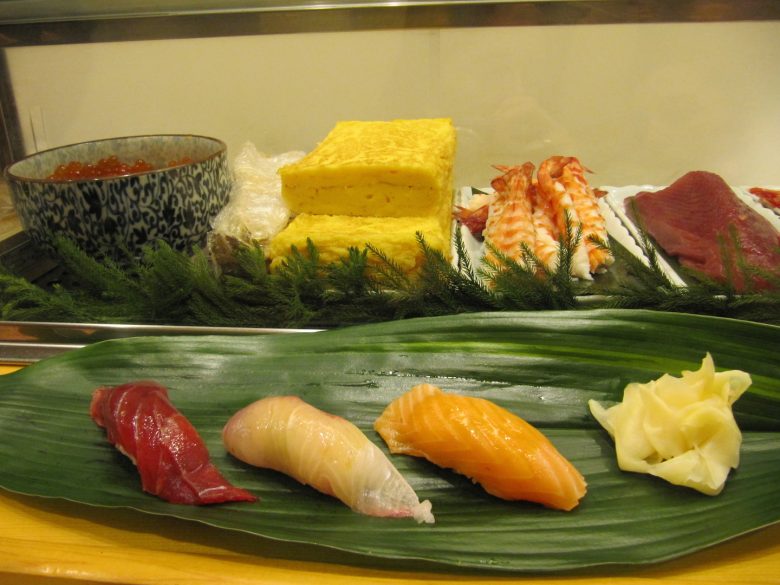 You cannot travel to Tokyo without visiting the famous Tsukiji Fish Market. It's an experience like no other and here is why: it's the world's largest wholesale fish and seafood market where close on 3000 tons of the best seafood arrives daily. On the outer perimeter of the market are tiny hole-in-the-wall sushi bars famous for serving sushi for breakfast. This is where you will find what is most likely to be the freshest and best quality fish in the world. We're talking melt-in-your-mouth, most authentic sushi you can eat. They charge a premium and with good reason. The sushi bars open at around 5am and by 6am the queues are long so make sure to get there early.
The fish market opens at 9am and here you'll find many wholesalers selling every type of fish. It's rare that an operation of this scale is open for public viewing. This is an education in itself.
What's next? Shopping of course! Tokyo's famous shopping district Ginza is about 4 blocks away and boasts incredible architecture. There is something for everyone in Ginza including the world's largest Uniqlo, in other words 12 stories of trendy affordable fashion for all ages.
6. Wander through Electric Town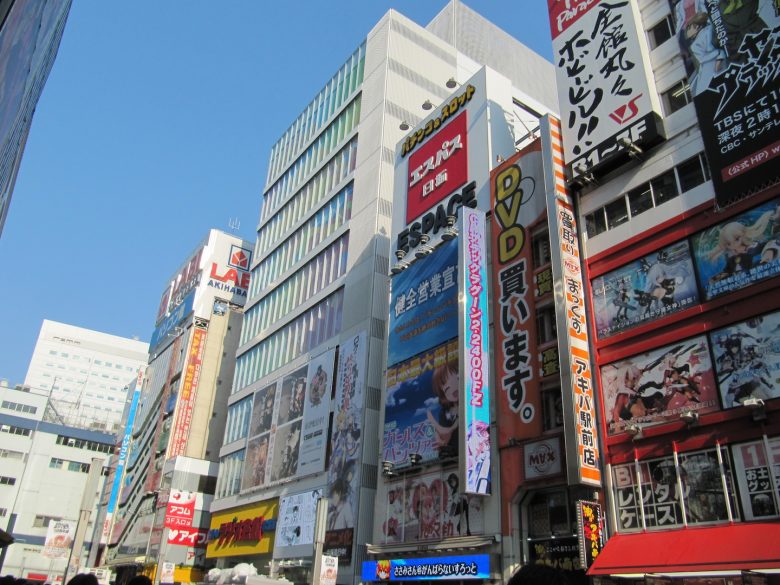 If you love electronics you'll love Electric Town because of the sheer volume of electronic stores and choice of products they sell. It doesn't end there. If you know Asia, you'll know their love of all things animated and that anime is unique to Japan. Electric Town is home to thousands of anime games.
7. Explore the streets of Shibuya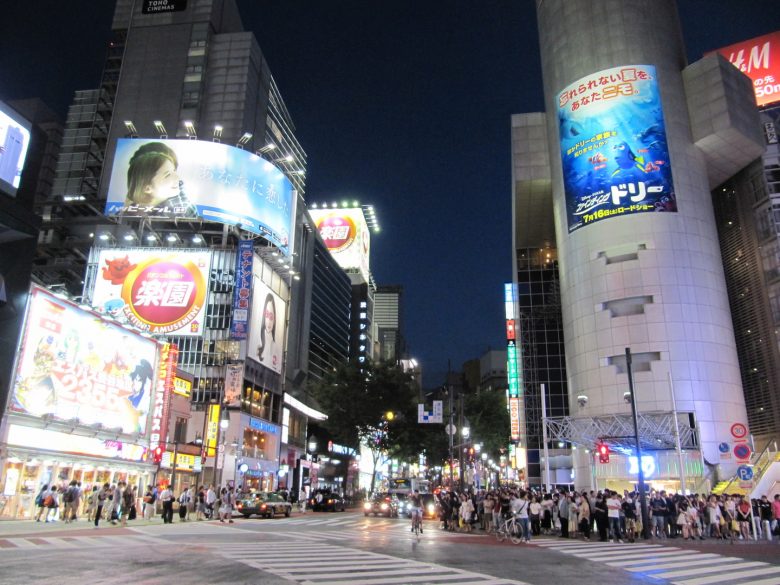 Shibuya was my favourite area in Tokyo because it's fun and full of character. It is also the area in which we stayed for 6 nights.
When planning my travels I make it my mission to research the best coffee shops in the cities I'm travelling to. It's a good way to discover neighbourhoods or cute little side streets that you wouldn't have otherwise seen. So my go-to for great coffee in this area was Bread, Espresso and it exceeded all expectations.
Another treat was the Dominique Ansel Bakery. The inventor of Cronuts, Dominique Ansel, opened his first bakery in Soho New York and then took it to the next level in Tokyo. This foodie experience is a match made in heaven for anyone with a sweet tooth. Save your calories for the DKA, Cronut and best of all the Frozen S'mores. Indulge to the max because few patisseries measure up to this one.
For something more savoury enjoy a high-tech sushi experience at Uobei Sushi. When you walk inside you may think you have walked into an office because what will appear to be people sitting at computers are actually customers ordering sushi off touch-screens and receiving their orders directly in front of them along a high-speed chute. Pretty neat!
8. Hang out in Harajuku
Located adjacent to Shibuya is Harajuku which can be described as an exhibition of Kawaii fashion that has been adopted by the Japanese youth. Kawaii (meaning cute or loveable in context of Japanese culture) is a prominent theme in the fashion amongst millennials where multi-coloured garments and accessories of all shapes and sizes are worn together in a way most wouldn't imagine possible, yet in the context of Japan it goes.
Japan is well known for its themed cafes. The Harajuku based Kawaii Monster Cafe is like stepping into a colour factory or candy land – their version of Charlie & the Chocolate Factory. The fantastical décor is more impressive than the food, so I would suggest popping in on the way to or home from dinner.
Kyoto
Kyoto is an ancient gem set amongst little bursts of beauty where the traditional Japanese culture is most evident. For an authentic experience it is customary to stay in a Ryokan which is a Japanese style Inn.
This city is filled with magnificent sites – an Instagram lover's dream – and in contrast to Tokyo it has a laid back vibe. For coffee lovers, the best coffee shops were found in Kyoto and to my delight was the similarity to Cape Town's coffee culture.
9. Visit the Fushimi Inari Shrine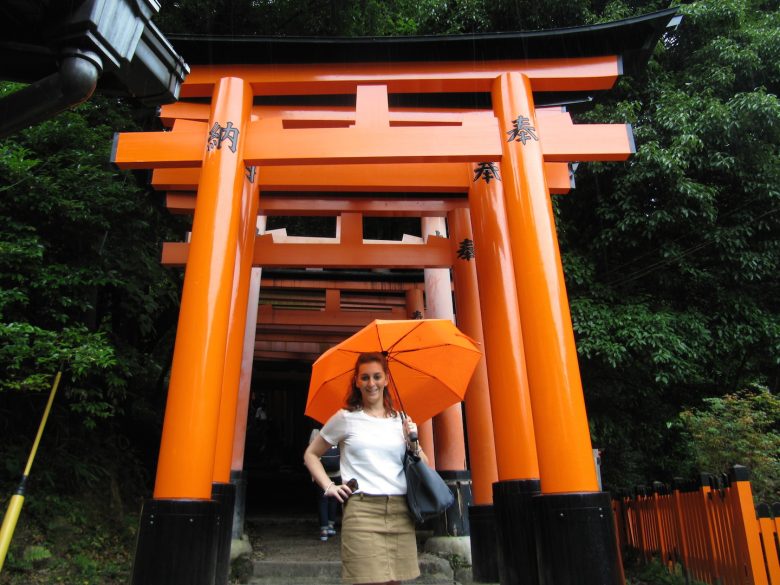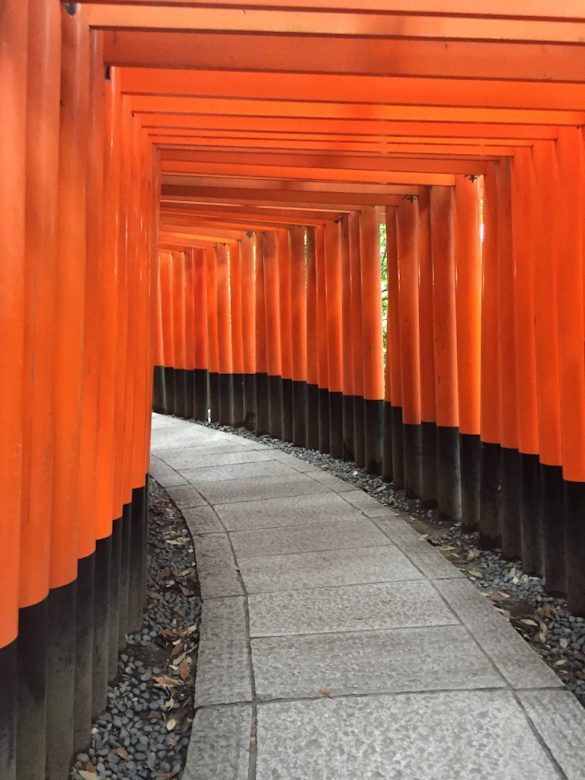 The Fushimi Inari Shrine is famous for its thousands of vermillion (orange) torii gates. The main shrine is situated at the base of a mountain and the torii lead all the way up to smaller shrines.
As you exit (same place as you started) turn left and close by you'll find the Melbourne style Vermillion Espresso Bar filled with a few dozen books about Kyoto but more importantly is their outstanding coffee. For more great coffee in Kyoto check out Lens and Sentido, both of which serve awesome breakfast.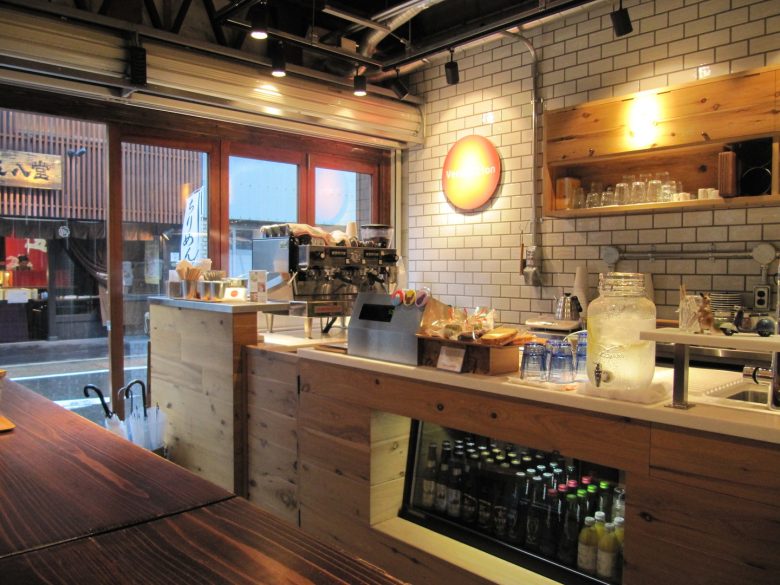 10. Hop on a bus to the Golden Pavilion Temple and the Arashiyama Bamboo Grove

Set in the most serene garden beside a pond, is the Golden Pavilion Temple (Kinkaku-ji Temple). The setting is exquisite and quite surreal.
Located within the same area is the Arashiyama Bamboo Grove. The sense of tranquility along the pathway set amid the bamboo grove can't be captured in photos – it feels like you are in another world.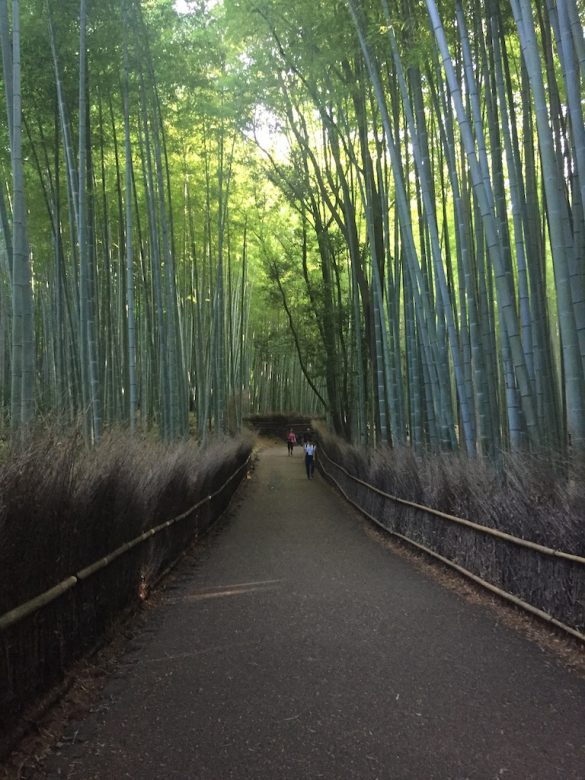 11. Lose track of time in Gion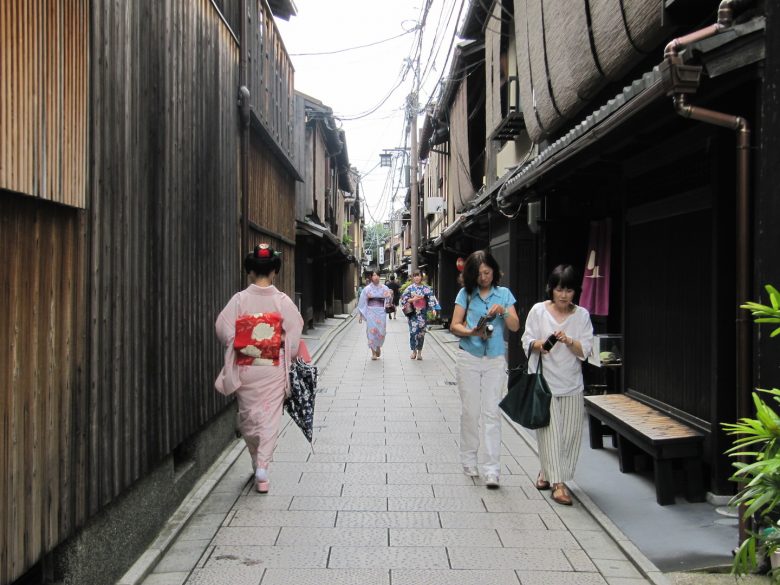 Gion is a famous geisha district in Kyoto in which you can easily lose track of time. This fascinating area is full of character with its unusually narrow streets lined with wooden machiya merchant houses. The side streets are filled with top notch restaurants serving delectable Udon and Ramen noodle dishes.
12. Shopping on Shijo-dori and a venture through the Nishiki Market
While Kyoto is an ancient city, it still bears some of the same characteristics of other cities such as shopping areas and a downtown business center. Shijo-Dori is a main road on which you'll find international brands including H&M, Gap, Bershka and more. Parallel to this is the Nishiki Market, known to be the best traditional food market in the city. We stumbled across delicious vegetarian eats such as fried bites of curry onion and potato as well as sticky caramelized sweet potato kebabs. In addition are dry food products such as different flavoured noodles and non-food products such as traditional fans and ceramics to bring back home.