Science! The word scares me.
Obviously I realise the importance of Science but what does make me panic are the awful memories of sitting through dreary science classes in high school.
So, when I first heard that there was a Science Centre in Newtown, I wasn't particularly excited. But since it's in the Joburg inner city (my passion), I had to go and take a look.
The aim of the Sci-Bono Discovery Centre is "to stimulate interest in, enjoyment of and engagement with the wide world of science and technology" – a bit of a mouth full but it definitely succeeds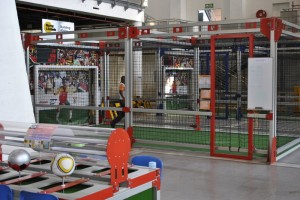 Sci-Bono (Sci as in Science, and Bono a Venda word for vision) is not at all what I expected. It's fun, colourful and totally interactive. It keeps you entertained from the moment you step through the door and are greeted by a young and friendly team, raring to show you around the centre. Everything is hands on; you can even sit in the cockpit of an old fighter jet (I would be lying if I said I didn't have a Topgun moment).
One of the most popular exhibits is the "Science of Soccer" which shows you how to scientifically improve your soccer game- so much fun! But be warned you won't be able to drag your kids (or even adults) away from this one
Sci-Bono also hosts great events like a science themed "Murder Mystery Night" (I'm a huge Agatha Christie fan so I had an absolute blast) or talks by leading scientists on cutting edge research. If you are looking for a unique and different space for an event or even a kid's party, Sci-Bono would be a great choice. There are numerous events spaces and even a designated party venue that can cater for kids 3 to 12 years of age.
My advice, if you are visiting Jozi, or if you live here- visit Sci-Bono. You will love it. Who knew science could be so much fun?
Sci-Bono Discovery Centre
Cnr Miriam Makeba and President Street, Newtown
Tel: 011 639 8400
www.sci-bono.co.za
[boilerplate bytitle="text"]