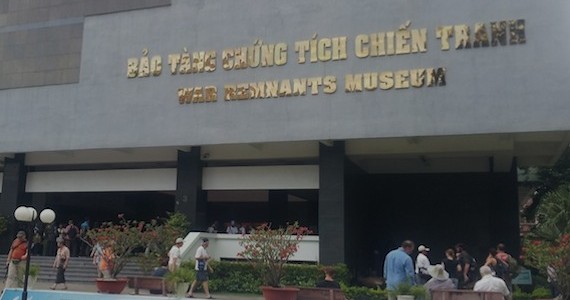 Hikes in Laos are renowned for jungle-clad mountains, bamboo forest trails, amazing views and for affording visitors a glimpse into the traditional way of life of rural communities. We had been looking forward to a multi-day hike in Laos and when we arrived in the northern town of Luang Prabang, we set out to find the best tour operator we could.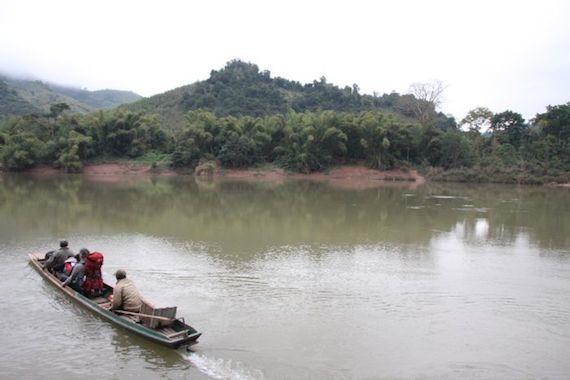 After some research, looking into routes and others' reviews, we selected Tiger Trails' 3 Day Luang Prabang Pak Ou Explorer, which we felt promised a good mix of hiking, picturesque views and a 'homestay' with local Hmong communities. So, on an overcast morning, along with our guide, Xue Yang, and five other hikers, we hopped aboard a Tiger Trails minivan headed for the countryside north of Luang Prabang. A small boat then took us across the Nam Ou River and it was all on foot from there!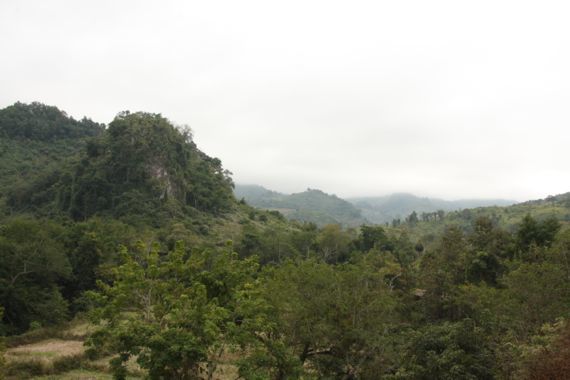 The first couple of hours took us through a range of topography and scenery, from rice paddies to fairly densely forested areas and up a steep incline to the first village on our route. Laos has over 48 ethnic groupings, all derived from three main ethnic groupings represented on the 1000 Kip note (the Lao Theun, Lao Loum and Lao Seung or, highland, lowland and mountain people).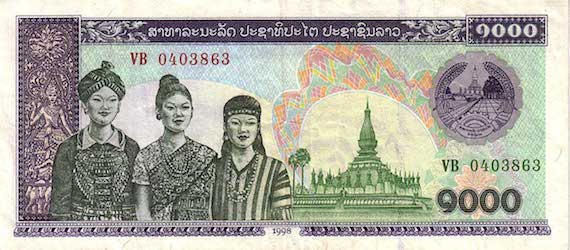 It's hard to clearly define the demarcations amongst these ethnic groups, especially as many of them are spread out across different countries (Thailand, China, Vietnam and Laos) and some were subject to forced migrations. But the variety of cultures and practices which co-exist in Laos and the rest of South East Asia makes for some interesting discoveries. On our trip we visited a few Hmong villages and we got some great insights into their culture and way of life, particularly as our guide was Hmong and was very happy to share his knowledge.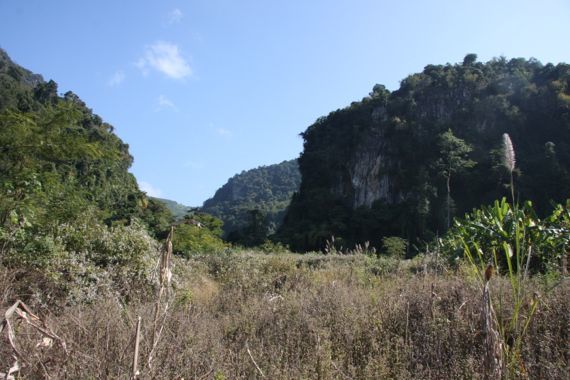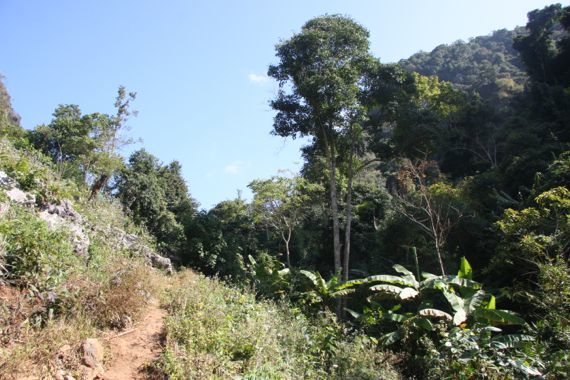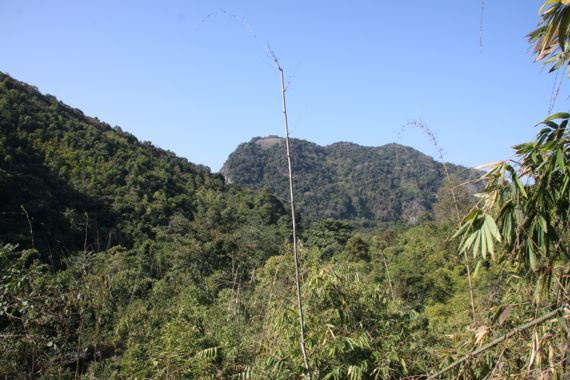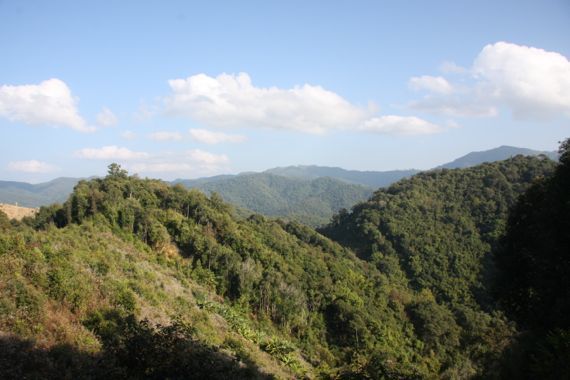 After a brief lunch and learning how Hmong women break rice from husks (tough work in the sun), we were back on the road, travelling through wild mountain rice fields, bamboo groves and more steep hills! We made it (sweaty and quite tired) to our home for the night, a small Hmong village high atop a remote mountain. Our host in the village set us up on bamboo mats for the evening and after a brief "clean-up" under the only tap (ingeniously drawn from the nearby river via a bamboo gutter)  and a hearty meal of fried noodles, rice and soup we settled in for the night. Hiking is tiring work…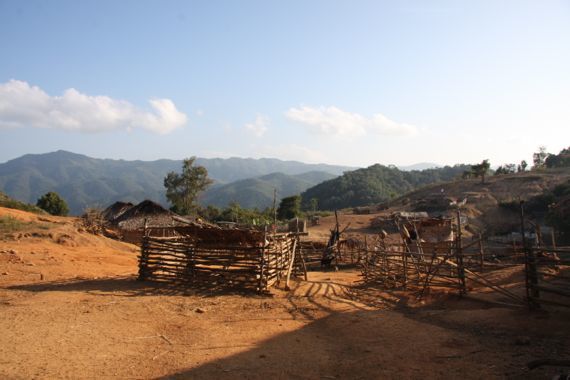 On the second day, we navigated our way through thicker jungle, various streams and various, and invariably more steep trails, this time through a dense bamboo forest. It was definitely challenging, but thankfully, our guide, Xue Yang, served up a delicious picnic lunch on the forest floor, consisting of sticky rice and fried noodles. He really was a wonder 'chef-on-the-go'. With full bellies and energy for the last few hours of hiking, we made it to our final stop of the day, a second larger Hmong village.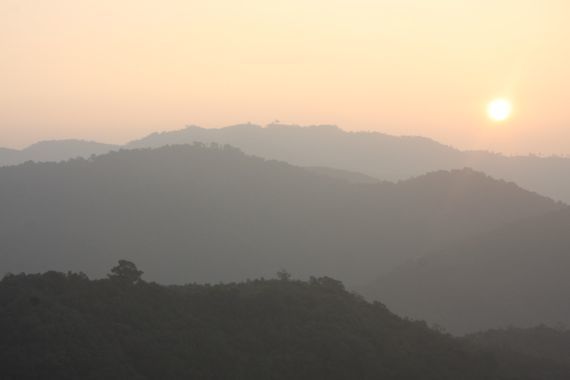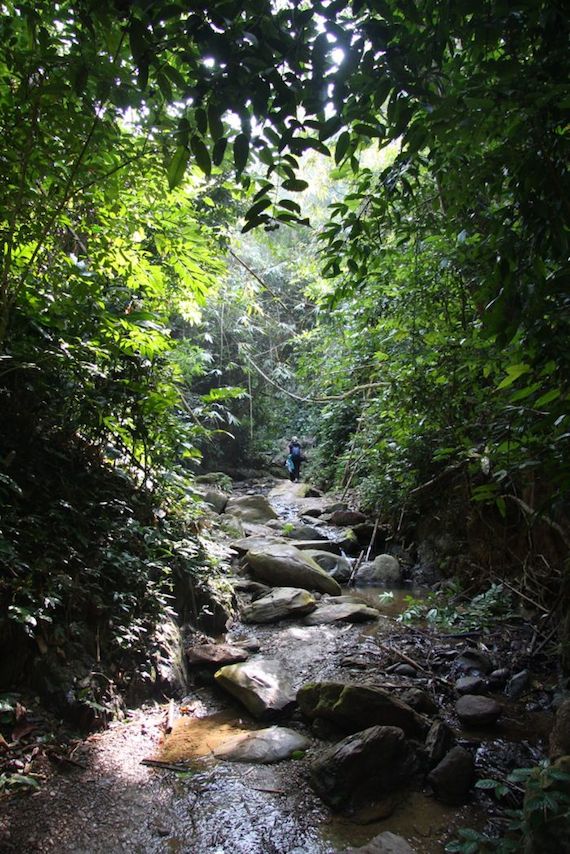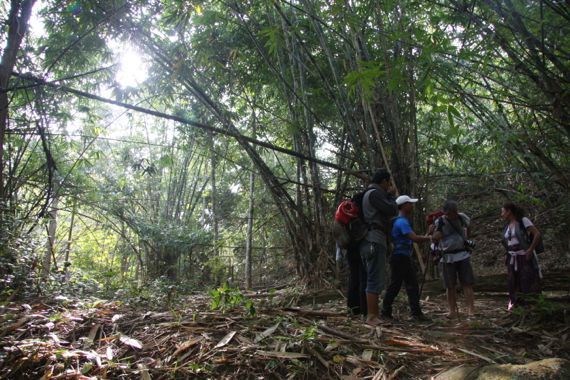 We met our host for the evening as he was heading out to hunt rats with a homemade rifle and bullets. The welcome committee at his house was all shy smile and giggles, and after a another makeshift shower, we were invited to join in a traditional game of ball throwing, apparently an integral part of the Hmong New Year, which had just passed. The Hmong girls, dressed in colourful traditional outfits, throw the ball back and forth to boys in a game of courtship. Xue Yang explained that the boys would usually pick out a pretty girl from the game, throw the ball with her (and chat her up) and within a couple of days, pending her parents' agreement, they could be married. A potential new model for speed dating?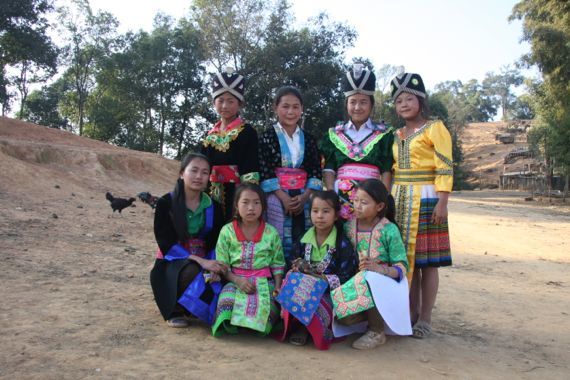 That evening, our guide and hosts served us a delicious dinner of pumpkin and egg soup, fried watercress, a type of pork confit, steamed rice and the mandatory mixture of chillies and salt. Before bed, Xue Yang told us a bit more about Hmong cultural practices for weddings, New Year and funerals. It was another cosy yet rustic sleeping arrangement but perfect for our weary bones after a hard day's hiking.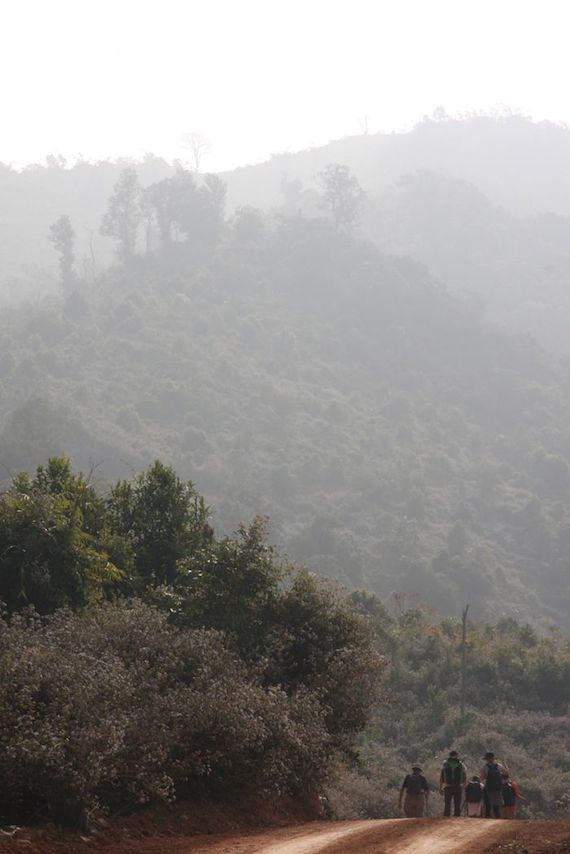 The final breakfast of the trek was a treat of pounded rice cakes and sugar cane syrup. We thanked our hosts for their great hospitality and headed out of the village via the school where we got to say goodbye to the village kids. We walked along a dirt road through forest and mountains to our final stop, a small settlement where the Tiger Trails minivan was waiting to take us back to Luang Prabang. En route, we stopped for lunch in another much larger Hmong village where the traditional New Year celebrations were still in full swing, a final chance to admire the girls' beautiful costumes and to throw a ball around.
Back in Luang Prabang, we were exhausted but delighted by the experience. Our guide had taken great care of us, rustling up delicious meals with very basic means, and imparting his knowledge of the Hmong. The Tiger Trails' organisation and route was also exactly what we had been hoping for – a perfect mix of local culture and the breathtaking scenery of the mountain regions of Laos.