Sri Lanka is a lively country known for its tea plantations and beautiful beaches. Flying to this diverse country is as simple as booking a ticket and jetting off. All you need to do is apply for an Electronic Travel Authorisation. But, you'll be happy to know that the visa application to Sri Lanka is stress-free! Being able to get your Sri Lankan visa on arrival provides the necessary calm for your travelling preparation.
Sri Lanka offers a visa on arrival which eliminates the strenuous process of gathering documents and visits to the embassy. If you're vacationing in Sri Lanka, you will simply need to apply online, once your ETA has been approved you'll be able to journey to Sri Lanka and receive your visa at the port of entry. Follow our ETA guide and find out how simple it really is to jet off to this beautiful destination.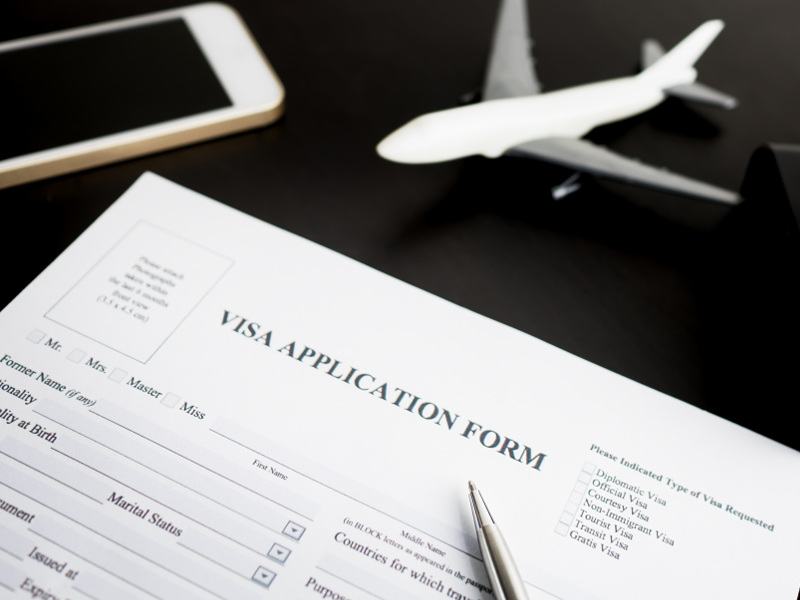 How to apply for a Visa
Applications are done online, known as an Electronic Travel Authorisation (ETA). It is an official authorisation for short visits to Sri Lanka, issued electronically by the Department of Immigration and Emigration of Sri Lanka. The Sri Lanka ETA system is an efficient, reliable and simplified service to those visiting the country. Find out what you will need to obtain a Sri Lankan visa.
There are various ways of applying for your ETA:
By the applicant

Third parties

Registered Agents

Embassy

Department of Immigration and Emigration (Head Office) 
Steps to follow when submitting your ETA application online:
Fill in the ETA application.
Pay the relevant visa processing fee.
If your ETA application is submitted without any complications, you should promptly receive a referral notice, you may contact the Department or Immigration and Emigration for the necessary ETA.
Applying through the Embassy of Sri Lanka:
Fill in the ETA form at the Embassy and hand it over to the visa officer with the relevant fee.

The Embassy, with the agreement of Sri Lanka's Department of Immigration and Emigration, will issue an ETA/short stay Sri Lankan visa within 3 business days.

An acknowledgement with the reference number will be sent to the Embassy and to the principal applicant.

You can check your ETA application status on the ETA

website

or contact the 24/7 ETA call centre on 0094 71 99 67 888.
Third Party Submissions:
T

ravel agents, airlines, friends or relatives can apply for an ETA on your behalf.

The 

third party may pay the ETA processing fee and submit your application.

An acknowledgement of your Sri Lankan visa application will be sent if the application is submitted successfully.
If a referral notice is served you may contact the Department of Immigration and Emigration for assistance.
Types of Visas
Short Visit Visa – No passport copies, documents or photographs are required for the application process.
Business Visa – to be submitted upon application at the High Commission (Pretoria) 14 days prior to travelling to Sri Lanka.
Transit Visa – Duration ranges from 2 to 15 days spent in Sri Lanka
Validity of ETA
If your ETA is granted, you are eligible to enter Sri Lanka within three months from the date of issue.
The ETA is valid for six months and a new ETA cannot be obtained using the same passport until that ETA expires. It may be extended up to 90 days from the date of arrival. For a Sri Lankan visa extension, you can apply at the visa section of the Department of Immigration and Emigration.
Cost of ETA
Method of submission
Tourist visa – with Double Entry for 30 days
Business visa – with Multiple Entry for 30 days
Transit – Single entry 2 for 2 days)
Children under 12 years of age

Online – By Applicant

US$ 35

(

R 475)

US$ 40 (R 542)

Free

Free

Embassy of Sri Lanka

US$ 35 (R 475)

US$ 40 (R 542)

Free

Free

By Third Party

US$ 35 (R 475)

US$ 40 (R542)

Free

Free

On Arrival in Sri Lanka

US$ 40 (R 542)

US$ 50 (R678)

Free

Free
High Commission of Sri Lanka Bank Details:
Account Name: High Commission of Sri Lanka
Bank: First National Bank
Branch: Brooklyn
Branch No: 251345
Account No: 51421166038
Swift Code: FIRNZAJJ
The Sri Lankan Embassy in Pretoria accepts payments for a Sri Lankan visa via EFT (Electronic Money Transfers). Take along proof of payment when applying in person. 
American Express, Visa, Master and Visa cards only are accepted for online applications done by the applicant.
Documents Required for a Business Visa
Original passport – valid for more than 6 months from the date of arrival and must have 2 blank pages
2 colour photographs
Letter of invitation from company in Sri Lanka
Hotel booking
Confirmed return ticket
Employment letter
At the port of entry:
All that is needed at the port of entry of Sri Lanka is the following:
Original passport 

(valid for at least six months from the date of arrival)

A confirmed return ticket
Evidence of sufficient funds to cover your expenses in Sri Lanka (bank statements)
Copy of visa approval
It is advisable to bring a copy of the ETA approval notice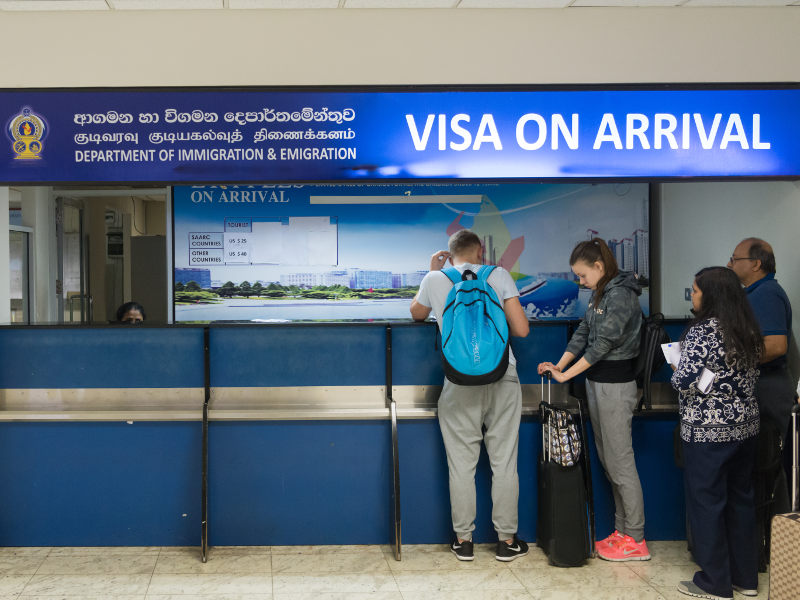 Embassy of Sri Lanka (Pretoria)
The Embassy of Sri Lanka is a 7-minute walk from the city centre of Pretoria. There are several ways to get around the city as well as to and from the Embassy, including the Gautrain, buses, metered taxis and car hire options.
For more details on public transport consult the following websites:
Parking at the Embassy of Sri Lanka:
If you're travelling with your own vehicle, you can find suitable parking at Brooklyn Mall. It is a 15-minute walk from the Embassy of Sri Lanka.
Office Hours
Mon – Fri
08h30 – 01h00 and 14h00 – 16h30
Address:
410 Alexander Street
Brooklyn
Pretoria
0181
Phone: 012 460 7679
Email: srilanka@global.co.za
Applicants can also make use of our free visa quote for relevant visa information.
Note from High Commission: All applicants who have previously visited one of the Ebola-virus affected countries applying for a visa must submit an "Ebola-virus-free Medical Certificate" along with other documents.
All information on this blog page was correct at the time of publishing and may change at any time without prior notice. Travelstart is not affiliated to immigration authorities or their application centres and will not be liable for loss or inconvenience arising from the use of this volatile information.