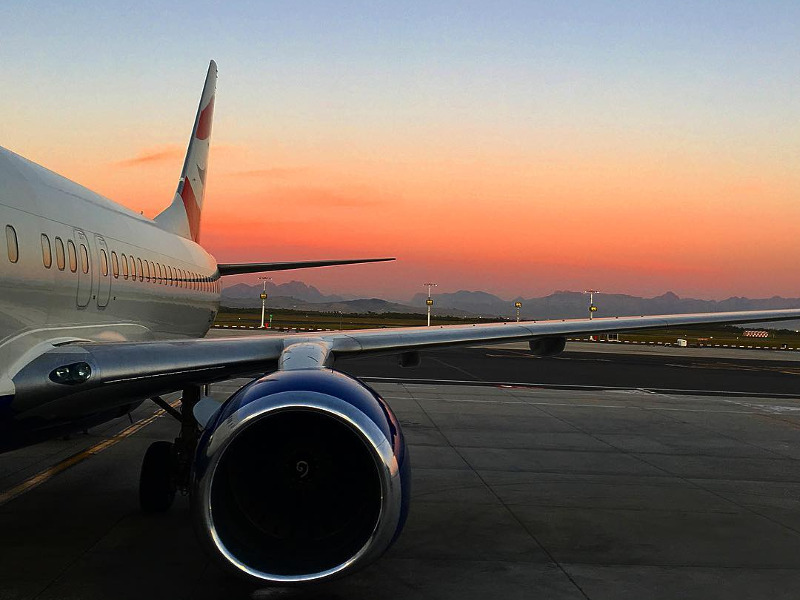 If you love to travel the world, you'd surely want to know how you can save on your next travelling experience. We can help, with this guide on how to get discounts on airline tickets! Some tips may seem obvious, while others will definitely surprise you. It could be flying during quieter times, or flying to and from an alternative airport. Get ready to find out how you can enjoy your next holiday with more to spend on what you really want.
Stay up to date
Subscribe to our newsletter and be the first to hear about our latest exclusive offers and hidden deals and make sure to check our latest flight specials. We offer discounts on airline tickets across a wide range of airlines. Another way to find out about cheap flights is to sign up for 'price alerts'. Head to our website and use the search function to select your destination and preferred dates. You'll see the option to create a new price alert. As soon as new flight specials are available on your chosen routes, you'll be notified by email!
Always book in advance
During peak season, public holidays, school holidays, the festive period, and when destinations host special events, such as the Cape Argus Cycle Tour, everybody wants to travel. Be first in line by booking in advance. If you try to book a flight later, you'll possibly end up paying more. There are times you can get last-minute discounts on airline tickets, but if you plan to visit a specific city and your planning isn't flexible, you'll need to book in advance (at least 10 weeks before flying in high season, and 4 weeks in low season). This is the case with domestic as well as international flights.
Be flexible about when you fly
Be ready to book your next flight with our last-minute deals, which can come anytime! Don't procrastinate, just be spontaneous, and get ready to have an adventure in amazing destinations, such as Bangkok, London, Victoria Falls and Rome.
As for the cheapest time to fly, international travel from Sunday to Thursday gives you more opportunities to get discounts on airline tickets. For leisure travel, domestic flights are cheaper on Tuesdays and Wednesdays.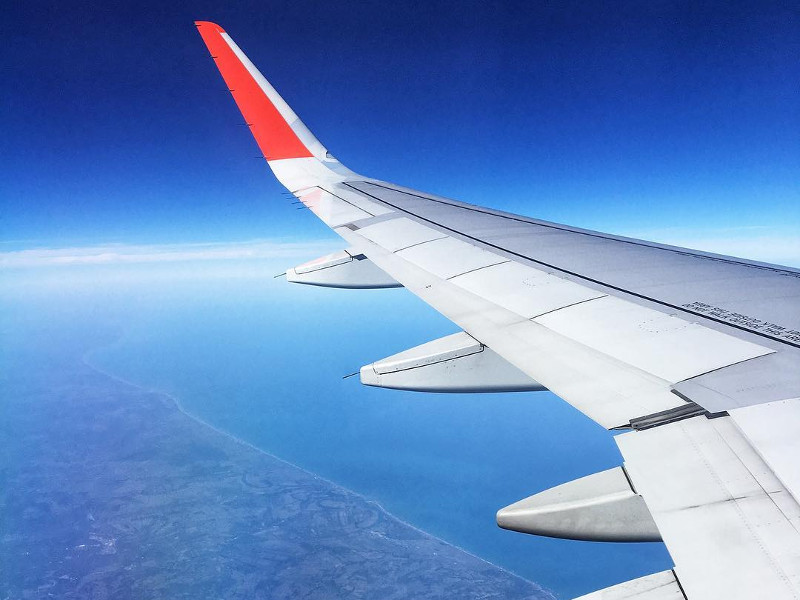 Be savvy
Use our search tool to get discounts on airline tickets! The results are taken from all the airports serving the destination you're planning to visit, and are automatically arranged to show the cheapest flights first. Get affordable flights by flying to an alternative airport. A well-known example is that flights to Lanseria Airport are cheaper than to O.R. Tambo Airport.
Two great ways you can save on flight tickets are 'MyTrips' and 'Flapp'. Signing up for MyTrips lets you manage your bookings, save your traveller details, book flights faster, and gets you insider information on flight promotions. Downloading our flight booking app, Flapp (available for Android and iOS), will get you even bigger discounts. The app usually offers cheaper flights than the website! Get updates on the hottest deal while you're on the go with Flapp, the Travelstart flight booking app.
Avoid the crowds
You have a better chance of finding discounts on airline tickets when flying during off-peak periods, such as after school holidays, the periods after big events, and after major holidays like the Easter weekend, or after the period between Christmas and New Year's Day. Not everyone flies during these times, guaranteeing you more affordable flight tickets. As an added bonus, some destinations offer great weather throughout the year, such as New Zealand, Australia, Argentina, Tanzania, and Mauritius, Victoria Falls, and Zanzibar. Additionally, look out for flights that depart in the early morning and late at night. Putting in that extra effort will get you that cheap airline ticket!
Have you come up with your own way to get cheap airline tickets? Let us know in the comments below!
All information on this page was correct at the time of publishing and may change at any time without prior notice. Travelstart will not be held liable for loss or inconvenience resulting from the use of information from this website.
Photo credits:
Main image: vacaystatus via Instagram
Second image: jennstmyr via Instagram