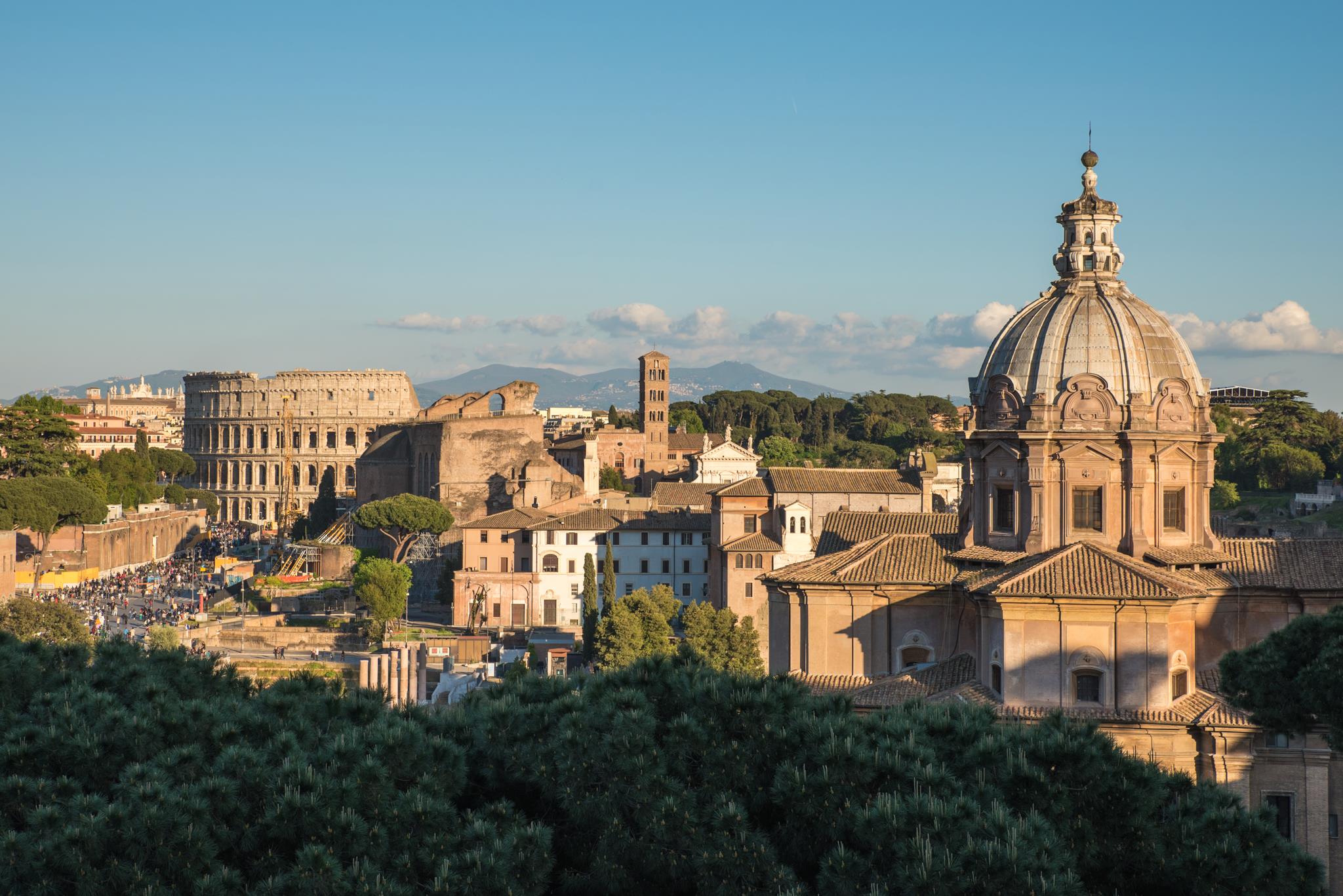 How to see and squeeze as much of this magnificent city into two days. 
All photos courtesy of Michael-Ray Erasmus
Whether it's a layover or your dream destination, everyone should try visit Rome at least once. You know the sights from history books and films, but nothing compares to hearing true Italian expressed on the streets (along with the infamous gestures) and walking on cobbles until you can't no more.
No matter why you're there, here's a quick guide for your mini Roman holiday and how to squeeze as much of this glorious city as possible into 48hours, without losing any of the rome-ance.
Here are some tips on how to apply for your visa.
Day One
Early Morning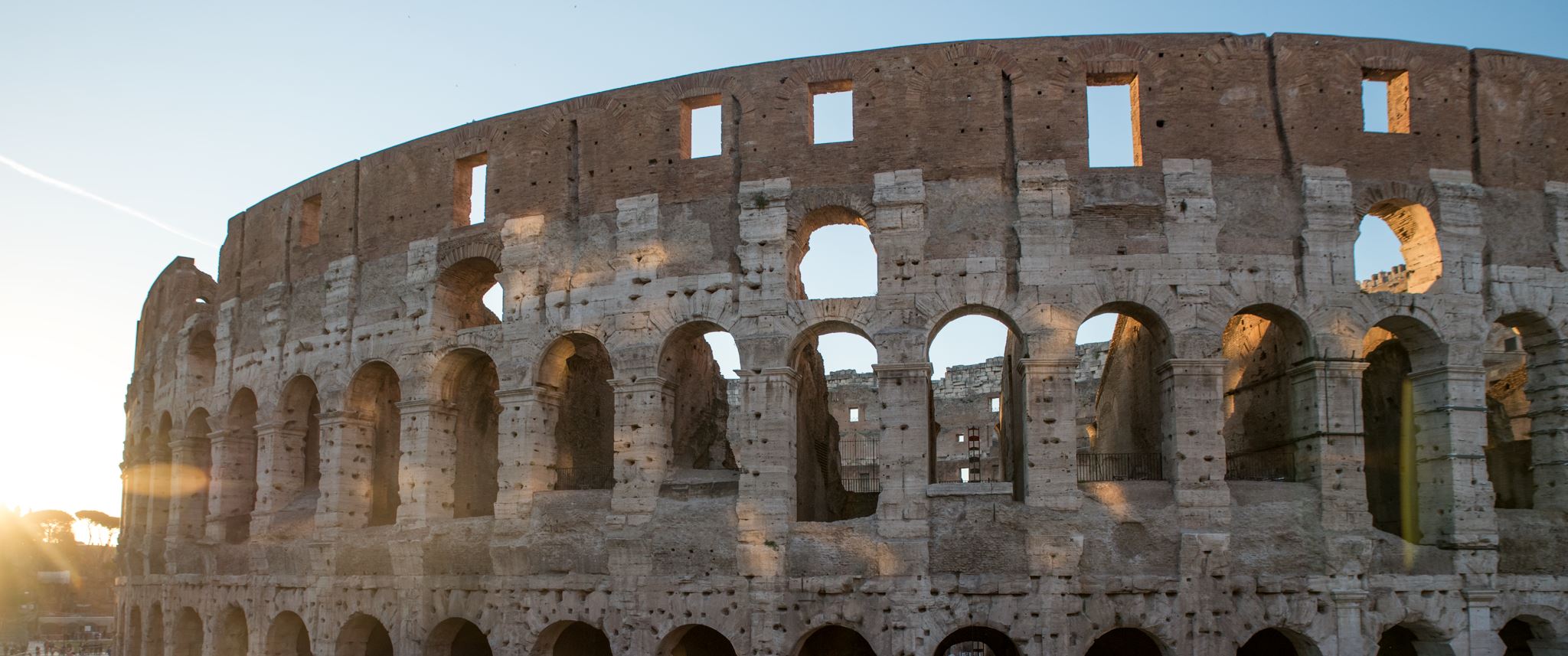 Start your first day by catching your nearest Metro to the Colosseum.  Enjoy this trip because from here on you'll be walking everywhere! At the Colosseum you'll experience Rome as the city awakens. Whether or not you decide to take a tour of this grand monument, you are now at the centre of ancient Rome and it's worth spending at least an hour walking around discovering where western-civilisation began.
Late Morning
After exploring ancient Rome, make sure you refuel with a traditional latte from any one of the nearby sidewalk cafes. Then start your trip towards the palatial Piazza Venezia. Housing some of the most prized relics of Rome and where you'll find the best sight-seeing spot in the city, Capitoline Hill and the Piazza Venezia are a wonderful and necessary excursion when in Rome.
Lunch
It's time for pizza! No matter where you are in this incredible city, you're bound to find a corner cafe stacking piles of pizza. For a quick snack, buy them buy the slice – this way you can try a few places throughout your trip and its the perfect excuse to give your feet a break, delight your tastebuds and eat all the carbs.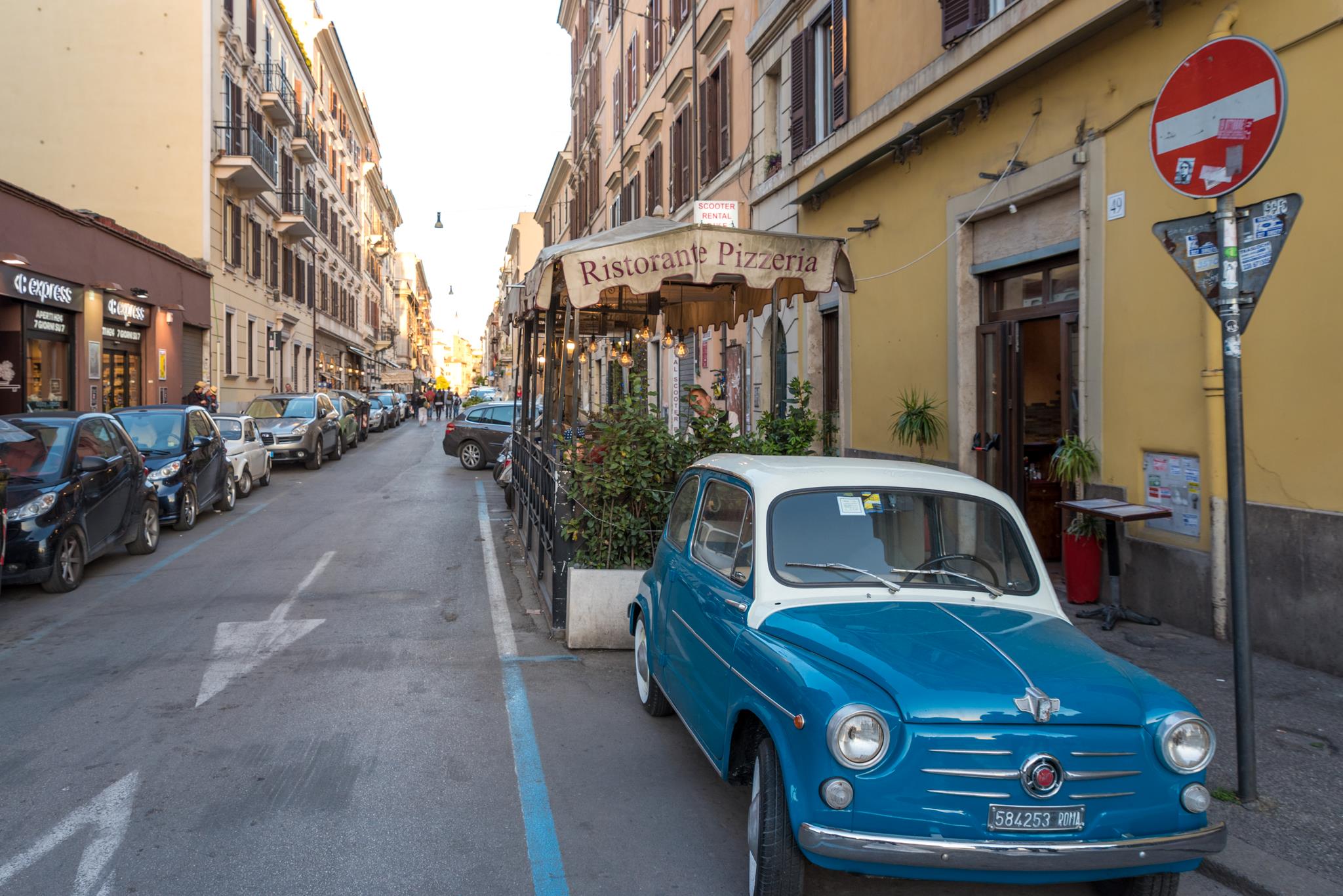 Afternoon
A little west of Capitoline Hill you'll find the Pantheon.  This is the most preserved building from the Rome's golden age. Built during the rule of Augustus, the Pantheon is a symbol of power and Roman duty. Find a gelato shop and spend some time in the square around the Pantheon watching some of the most interesting and expressive characters in the world.
Get back to your hotel to freshen up and have a quick nap before taking to the spirited streets of the city.
Evening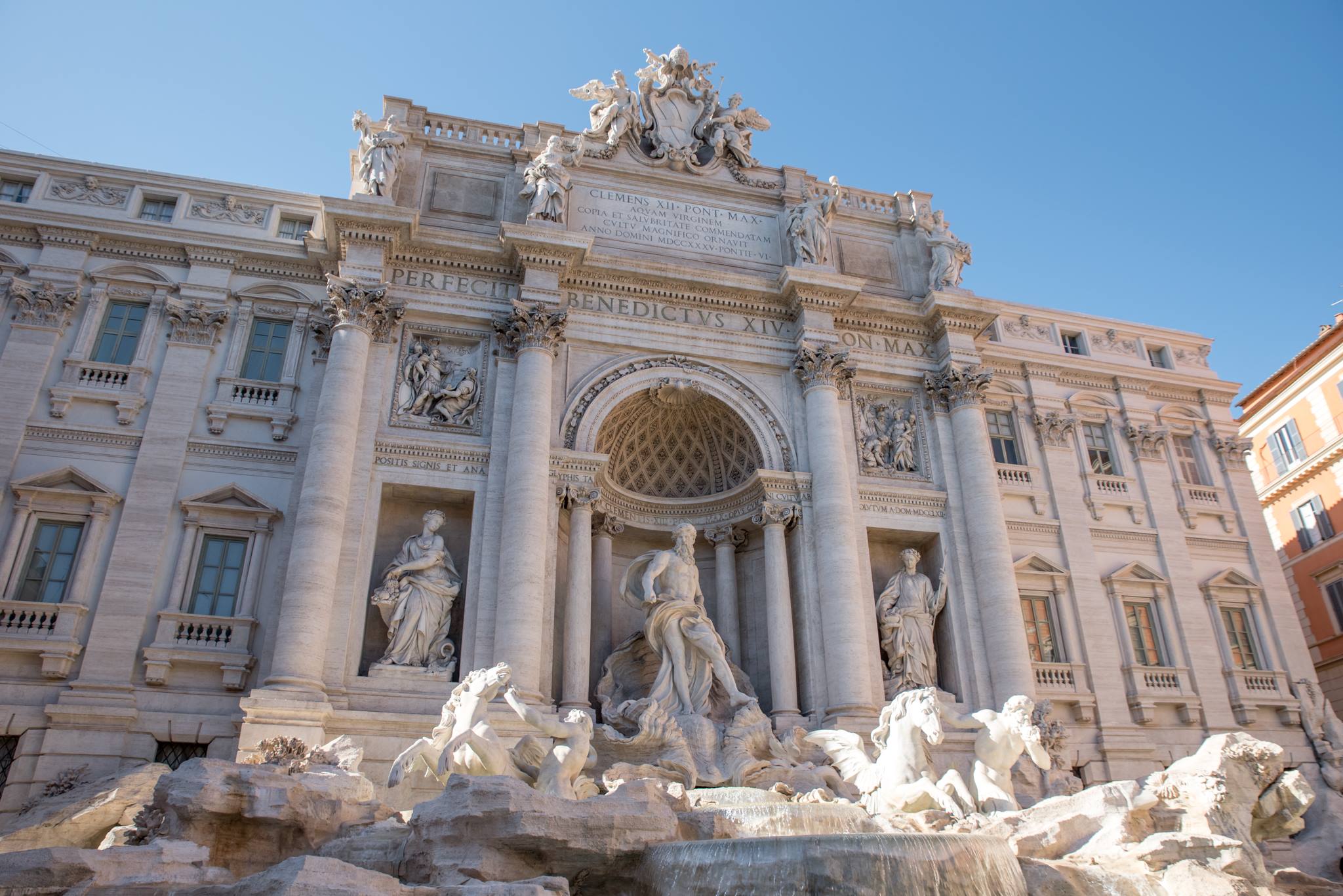 Taxis are famous and fun in Rome for a reason. Start your evening by hopping into a taxi and ask your driver the quickest way to the Trevi Fountain. Legend says you should trow three coins into the fountain but word on the street is, as long as you throw one from your right hand over your left shoulder, you'll return to Rome – to throw in many more. In the back streets behind the Trevi Fountain, there are many small and quaint restaurants where you'll be able to taste a traditional dish that you won't forget.
Walk back to your hotel through the timeworn streets and get ready for another full day of adventure.
Day Two
Early Morning
Prepare for Day Two with an all-awakening, traditional espresso! Join the locals in their caffeine-kickstart and make yourself part of the unique coffee-culture and bustling atmosphere.
Still Early Morning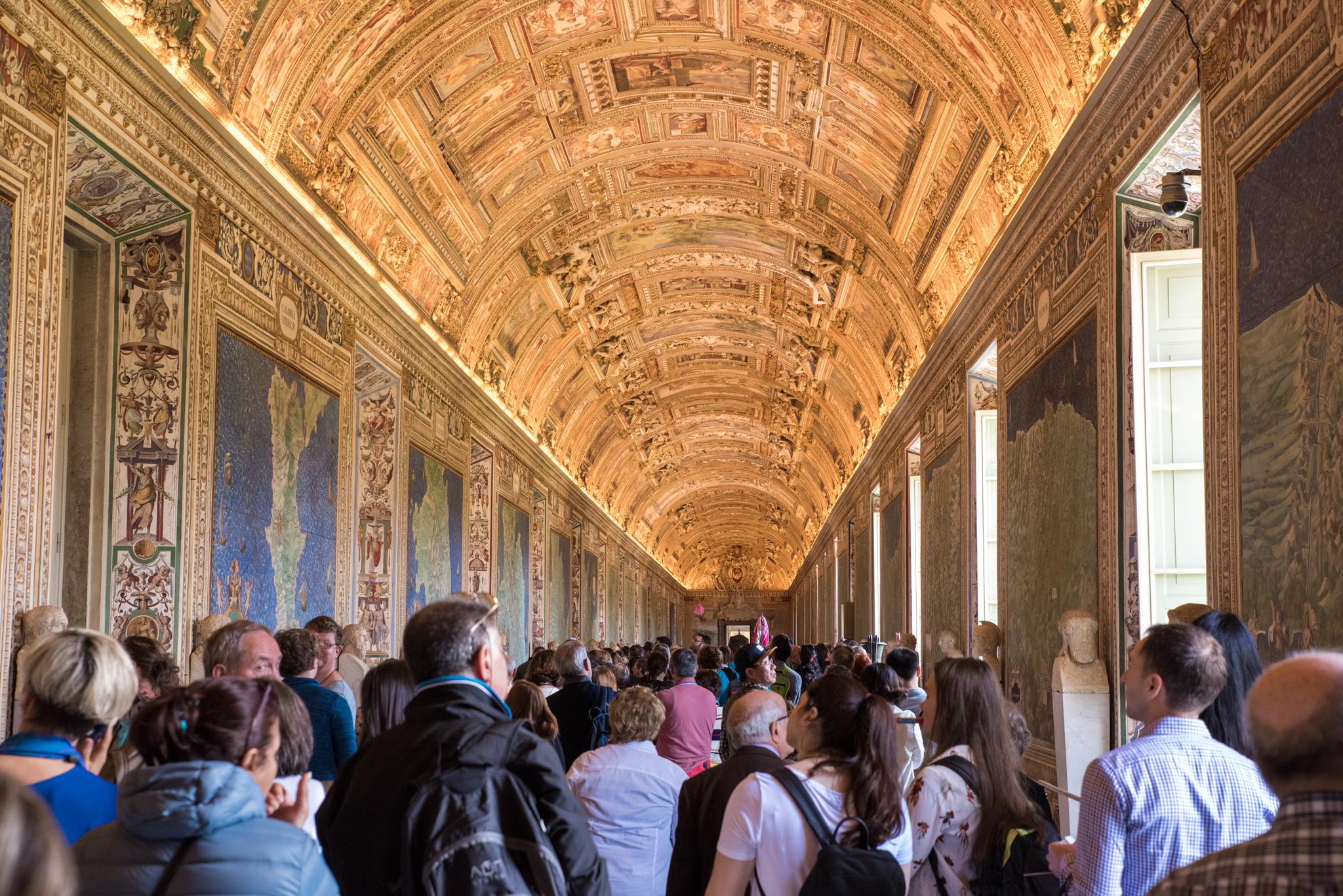 Get yourself to the Metro again, yes – your feet can have a break. This time its straight to the Vatican. Pre-book your tickets online beforehand to avoid massive queues and wasting precious time. You'll need at least three hours here and remember to move swiftly and keep your eyes wide-open as there is so much to take in. Unfortunately if you want to see more of Rome you'll have to choose between seeing the Vatican or visiting St Paul's. But, that's always just another reason to return.
Lunch
Pizza again? As they say, when in Rome. Yes, pizza again, you need the energy and its the perfect pocket-pleaser for what's about to come… shopping!
Afternoon
You cannot visit Rome without making a trip to the Spanish Steps. Start your afternoon in the courtyard of culture and then meander down the off-running streets to begin your shopping spree – even if it's just for your eyes.
From silk scarves to leather shoes, Rome is clearly one of the fashion capitals of the world. Explore and indulge in the high fashion around you by walking down the streets filled with sophisticated stores and bespoke tailors.
Time for a quick stop at your hotel to shower and change. Quickly now! You have to get out in time for sundowners.
Evening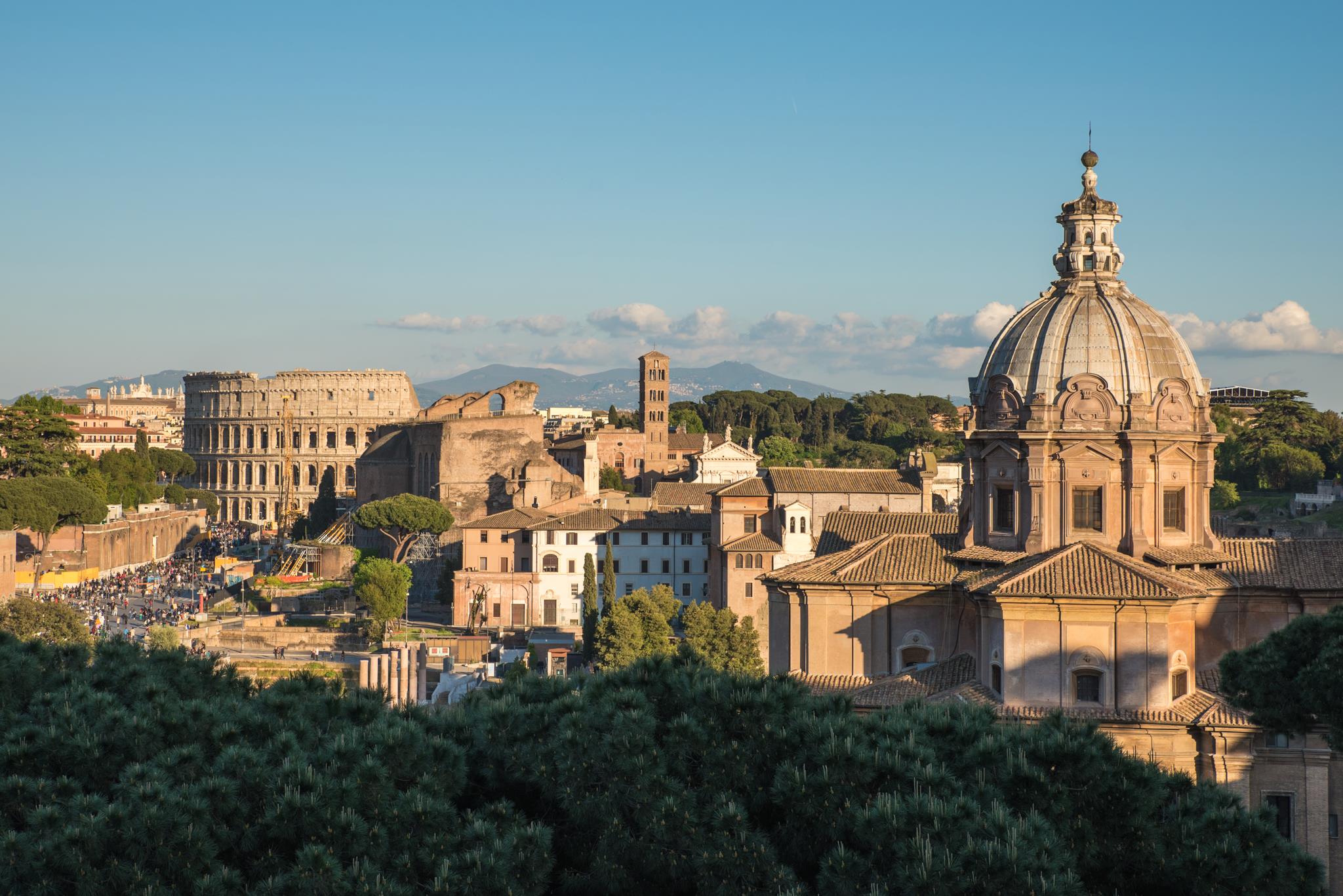 Enjoy sundowners overlooking the Roman Forum from the roof garden. Sit and soak in the panoramic views and taste some of the local wine while the sun sets over the majestic ruins of Rome.
Behind the Forum you'll find an infinite amount of restaurants and alluring dishes. Italians eat late, so wander through the cobbled streets until you find something that you fancy.
End your evening and your trip with a final gelato. Find somewhere gorgeous to sit down overlooking the lit-up Colosseum, where it all began, and say ciao to this beautiful city.
Been to Italy? Any must-see places you'd recommend after your travels to Rome?
We'd love to hear your tips on how to fit the most of this city into a short trip.
*Disclaimer!
All information on this blog page was correct at the time of publishing and may change at any time without prior notice. Travelstart will not be held liable for loss or inconvenience resulting from the use of out-dated or incorrectly noted information.