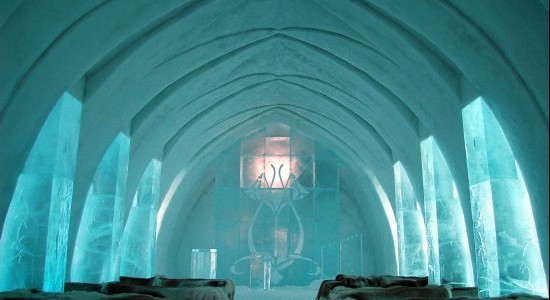 Most people tend to head for warmer weather when on holiday. Whether it's an island holiday in Thailand, a tropical escape to Rio or a safari in Kenya, people tend to prefer warmer getaways.
In recent years the occurrence of ice hotels has become much more frequent, which leads me to believe there's something to staying in an ice structure. By choice that is.
Here are a few of the world's best known ice hotels: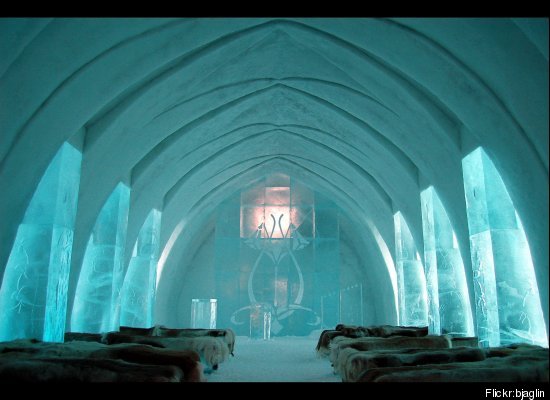 Ice Hotel is set in Jukkasjärvi, Swedish Lapland. The river Torne offers sensuous, inspiring and unique experiences within art, nature, accommodation and gastronomy. It is not a only a hotel that's built each winter, it is an ephemeral art project. Each year, the hotel attracts visitors from all over the world, 200 km north of the Arctic Circle.
Hôtel de Glace: Only about 10 minutes from downtown Québec City, this is a must-see attraction when in the area. It features huge snow vaults and crystalline ice sculptures. The decor is really quite remarkable. Open every year from January 5th until March 23th, this is an experience like no other.
Snow village: Every year about 1000 truckloads of snow is used to create this beautiful village. It is basically a complex of ice and snow. Covering an area of over 20 000 square metres the village also has a restuarant, bar, beautiful hotel rooms and waterworks.
Kirkenes Snowhotel opened for the first time in 2006,ever since they have been providing their guests with an unforgettable experience in one of Norways most beautiful surroundings. Learn more in the above video.
Would you ever consider staying in such an ice hotel? I'm still torn.