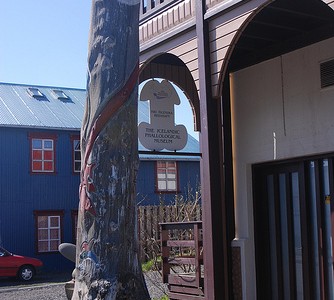 Even if visiting museums on a holiday is not your thing, this one might change your mind. The city of Reykjavik, in Iceland, will be the proud new owner of the Icelandic Phallological Museum, a museum about penises in all shapes and sizes. It will move from the city of Húsavík where it is now housed, to the Icelandic capital.  As seedy as such a museum sounds, there is nothing dirty about this highly unusually themed specimen. It's actually quite educational.
The Icelandic Phallological Museum was founded by Sigurður Hjartarson who started collecting phalluses from a young age after he had been given a whip by his father which was made of dried bull penises. This kicked off his phalluses collection.
According to Hjartarson, "Collecting penises is like collecting anything. You can never stop, you can never catch up, and you can always get a new one, a better one'. Well, you have to admit that 'Would you like to come in to see my stamp collection?' sounds a whole less more interesting.
The Icelandic Phallological Museum boasts around 276 penises from 46 different species. They include an enormous whale penis suitably named Moby Dick which is almost 2 metres long, a medium sized Homo sapiens penis and a teeny tiny hamster penis which you won't be able to see without a microscope. Size does apparently not matter for some species.. . My personal favourites are the penis shaped lampshades and the wall mounted penises. They would look great over anyone's fireplace.
Hjartarson is handing over management of the Icelandic Phallological Museum to his son which is why the move is taking place. If you want to find more information on the new location and opening times, check out the museum's website.
[boilerplate bytitle="text"]