Whether you choose to welcome the New Year with high octane partying til midday January 1, an incredible 8-course gourmet meal with champagne, or starlight and silence, we've got your New Year's Eve plans sorted (this list will be updated as more details and events become available).
Western Cape
1. Electric Vines Music Festival

Courtesy of Electric Vine
With massive headliners Goldfish and Mi-Casa, Electric Vines promises to pull out all the stops as you swing into 2016 on a wave of electro. The punchy line-up includes top SA acts Al Bairre, Desmond & The Tutus, PHFat, and The Kiffness. If camping isn't your thing they have glamping as an optional extra. Venue: Wildekrans Wine Estate,  R43, Bot River, Western Cape. Time: 30 Dec 8am – 1 Jan 4am. The Day Pass costs R490, the Full Pass R 790, and the VIP Pass is R2000. Please note as per a post on Electric Vines' Facebook page on 14/12/2015 the 2015 event has been cancelled due to low ticket sales.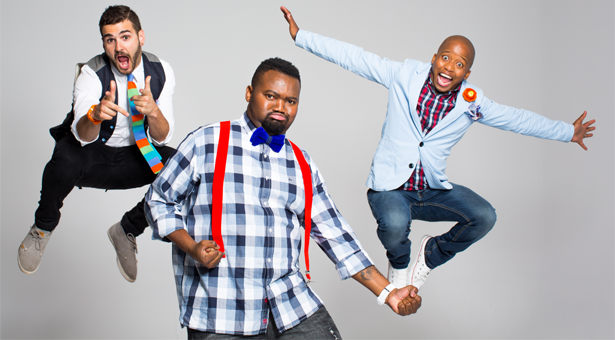 Courtesy of ofabuloso
2. New Year's Eve at die Strandloper

Courtesy of Die Strandloper
For those seeking a more chilled celebration, sink your toes into the sand, crack open a beer and settle in for an epic beach seafood braai at die Strandloper in Langebaan. Tickets cost R375 per person, no kids under 12 allowed. The extensive braai spread includes white wine mussels, kreef, lamb bredie, braaied snoek with potatoes and patats along with koeksisters and a whole lot more. Book online here.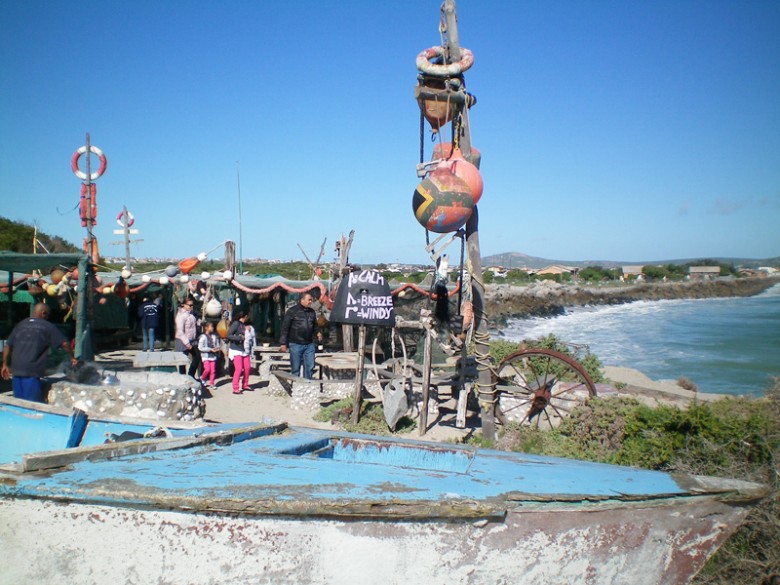 Courtesy of Die Strandloper
3. Kirstenbosch New Years Concert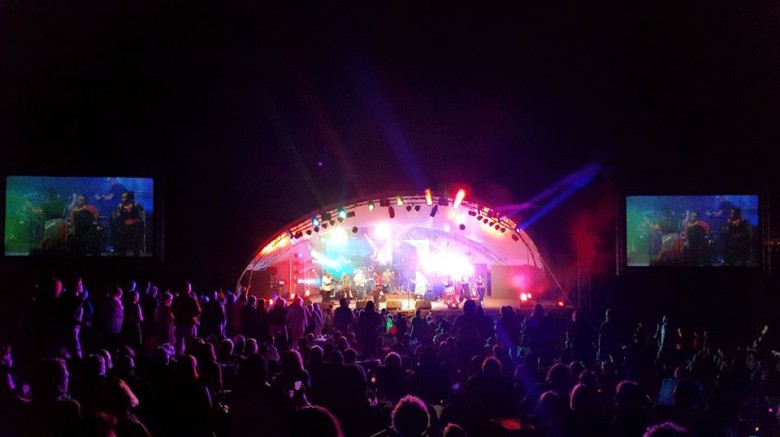 Courtesy of Kirstenbosch NYE Concert
Folk-lovers will have a ball under the stars in the Kirstenbosch Botanical gardens, think picnics and bluesy folk tunes by Jeremy Loops. Get tickets here. R330. Get tickets here.
4. The Bungalow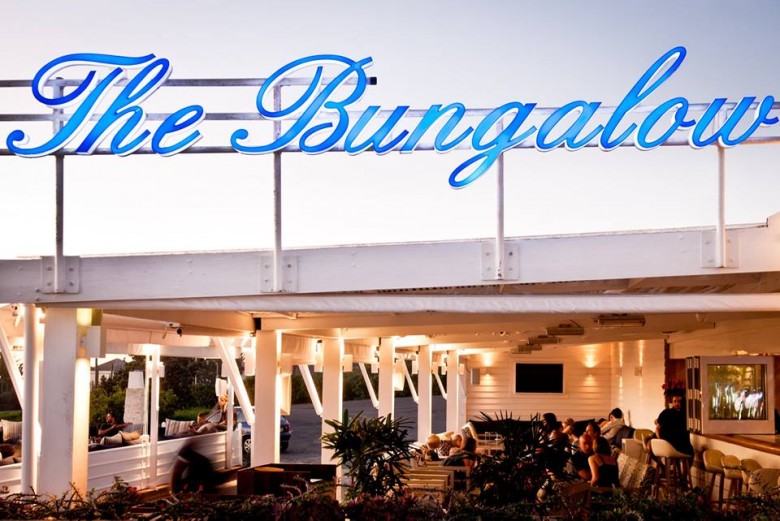 Courtesy of The Bungalow
For a glamorous New Years in luxe Clifton, the Bungalow is calling your name. Cape Town's answer to Malibu, watch the sun dip below the Atlantic while sipping on premium cocktails. Watch this space to find out more about their New Year's Event. Glen Country Club, 3 Victoria Rd, Clifton, Cape Town. 021 438 2018.
For the Foodies:
5. Bubbles and West Coast Oysters at Mondiall at the V & A Waterfront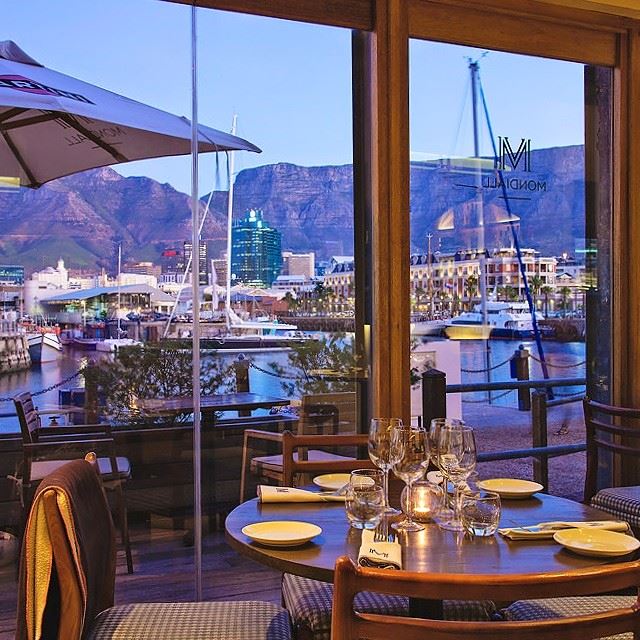 Courtesy of Mondiall Kitchen
Perfectly positioned to ring in the new year with fireworks and excellent food at the Waterfront, Mondiall serves up a fiesta of dishes which include white mushroom crème brûlée, game fish tataki, macadamia and salted caramel cheese cake, to see the full list go here. R1995pp (Incl gratuity & Bottle of wine per couple). Book here.
6. Skyfall at the 12 Apostles

Courtesy ofThe 12 Apostles Hotel
The classiest way to glide into the new year, 5 star hotel and spa, the 12 Apostles, promises unbeatable views and a ridiculously luxurious 5 course menu with Joostenberg duck or Klein Karoo lamb as options for mains. The dress code is "dress to kill" in black and/or red. Victoria Street, Camps Bay, Cape Town. Call 021 437 9029 to book a table.R2550 per person (five-course menu including gratuity, glass of sparkling wine on arrival and a glass of Champagne at midnight).
7. La Colombe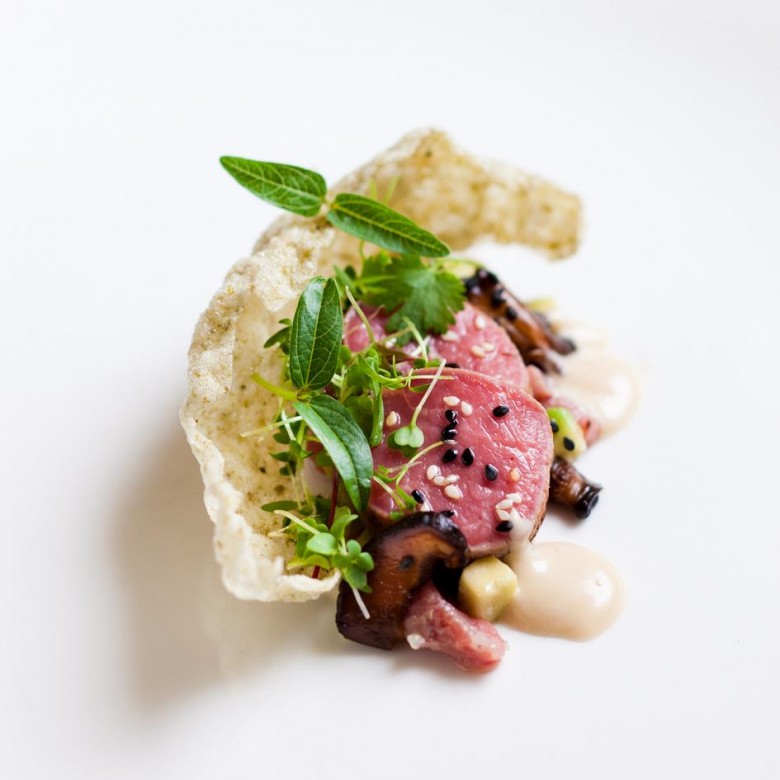 Courtesy ofLa Colombe Restaurant
Frequently featured on S Pellegrino's World's 50 Best Restaurants, La Colombe is perched on a mountain on the Silvermist wine estate. An all star menu includes poached oyster, lemon and caviar, Foie gras terrine, nectarine, quail, almond and truffle crisps or langoustine, beef tataki and white chocolate roast a macadamia dessert among other courses and options. Bookings opened on the 1 September so think quick to get a reservation. R1850 per person. Silvermist Wine Estate, Constantia Main Rd, Constantia Nek, Cape Town, 7848. 021 795 01258.
8. Cruise through the New Year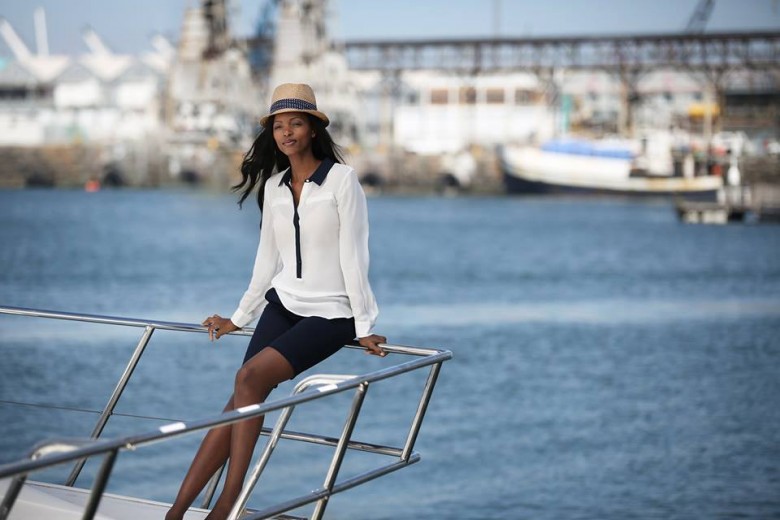 Courtesy of V&A Waterfront
Celebrating New Year's Eve on a luxury yacht in Camps Bay sounds pretty good. Grab a cocktail in anticipation and fill in the booking form here. Don't forget a warm jacket in case it gets nippy. From R850 per person depending on the yacht (snacks included, cash bar on the boat).
9. 31/12/2015: Kinky Summer in Franschoek

Courtesy of Kinky Summer NYE
Brought to you by We Love Summer and Kinky Disco, dance the night away as the clock run down to zero in Franschhoek. Line up to be announced shortly, watch this space. Get tickets here.
Eastern Cape
10. Nieu Bethesda Festival of Lights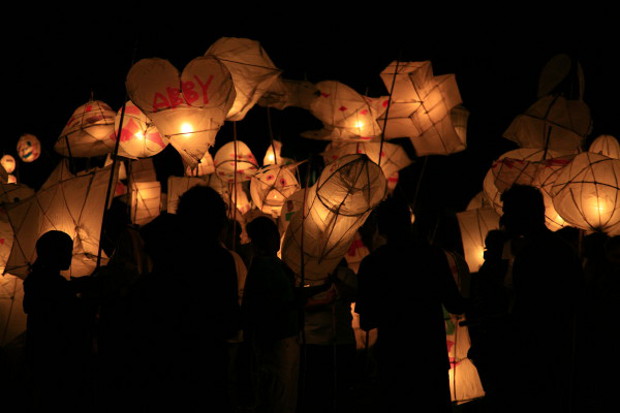 Courtesy of Karoo Space
Spend New Year's Eve in the magical Karoo town of Nieu Bethesda and join in the lantern festival. Make your own lantern at the community centre (get there at 8pm) then join the parade of soft lantern lights as the year draws to a close. Cost: Free. Bethesda Arts Centre, Muller Street, Nieu Bethesda, call 049 841 1731 for more info.
11. Ox Braai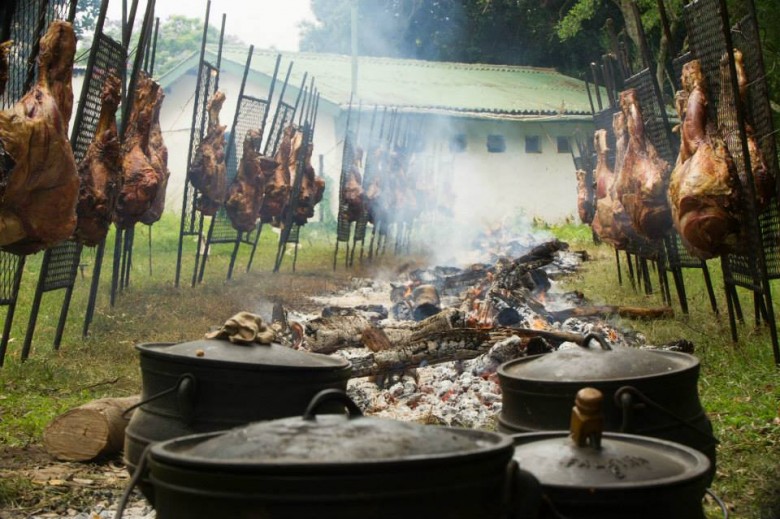 Courtesy of Ox Braai
For the young and young at heart, this annual pre-New Year's Eve party involves a deluge of alcohol and perfectly roasted ox spits. Starts Tuesday, 29th Dec 2015 at 10am and ends at 11 that night. While you're in Bathurst be sure to visit the giant pineapple! It's popular to spend New Year's Eve on the beach at Kenton on Sea, St Francis Bay and Port Alfred post Ox Braai. Ticket Price: R150. Find out more here.
12. Coffee Bay New Years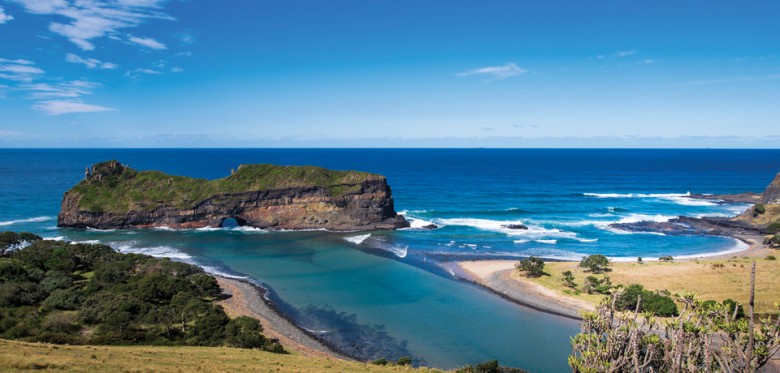 Courtesy of EuropaTravel
The rolling green hills of the Transkei meet the rolling waves of the Indian Ocean, and apart from cows on the beach, there's not much to interrupt a lazy holiday in the sun, except for the annual New Year's Bash at the Sugarloaf Backpackers Lodge. Details to follow. Added bonus: managing to surf through the hole in the wall.
For more New Year's Eve inspiration check out these camping spots on the water:
13. Otter Trail

Courtesy of Drive South Africa
Though difficult to get a booking, this rejuvenating hike is one of the best ways to transition into a new year. The 5 day, 42.5km hike passes natural scenery you won't see anywhere else in the world. You might even spot an otter or two. Find out more and check availability here.
Gauteng
14. Hot Air Balloon over the Magaliesberg on New Year's Day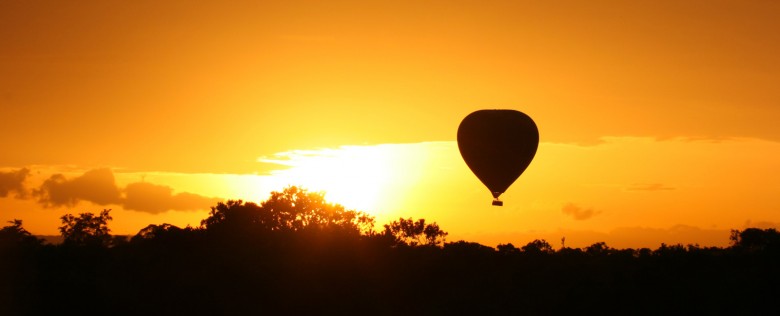 Courtesy of Viral Bru
Picture waking up before dawn on the first of January, not particularly inviting unless you're on a balloon safari and floating over game in the Pilansberg nature reserve or the golden, undulating Magaliesburg. All this followed by a champagne breakfast and delicious fry-up. Contact Bill Harrop Balloon Safaris here to book.
15. Masquerade Ball- Chicago Piano Bar
Courtesy of Bestevents.us
Unleash your mysterious side at the Masquerade ball at Chicago Piano bar. The 1920's themed dinner theatre/bar offers a dance option or a 3-course sit down dinner and dance. Tickets cost R395 for a table of 4, 6 and 8 dinner, dance and party shooters, and R190 for just the dance no table Dec 31 2015 at 06:30 pm, Chicago's Piano Bar, Cnr Beyers Naude, Duiker street, Randpark Ridge, the past two years have been fully booked. 011 794 3383.
16. 80s Rewind, Pretoria

Courtesy of Discoversd.com
Prepare yourself for the big hair, loud fashion and the best of 80s music at an 80s tribute rock concert at the Barnyard Theatre. Duran Duran, the Dire Straits and Depeche Mode feature among others. Tickets cost R390. Book here.
17. Revolution

Courtesy of Revolution NYE
High-pulse electro at Revolution will have you dancing far into the new year at Joburg's premier outdoor festival. Watch this space for more info about tickets as we approach the New Year.
Kwa Zulu Natal
18. New Year's Eve dinner at the Oyster Box

Courtesy of The Oyster Box
As Virginia Woolf said, "one cannot think well, love well, sleep well, if one has not dined well". For a classy New Year's Eve of dining particularly well, choose from one of the dinners on offer at everyone's favourite boutique hotel, the Oyster Box. Don't forget to say hi to Skabenga, the resident mischievous feline. The Grill Room will be hosting a 6 course plated menu at R2250 per adult and R1000 per child (2-10 years). The Pearl Room with comedian Aaron Mcllroy will host a 6 course plated menu priced at R2250 per adult and R1000 per child (2-10 years). The Ocean Terrace will offer a plated starter, buffet and plated dessert at R2250 per adult and R1000 per child (2-10 years). From 7pm. Cost: R1000 – R2250. 2 Lighthouse Rd, Umhlanga. Call 031 514 5000.
19. Camp in Semi-Tropical Splendor in Kosi Bay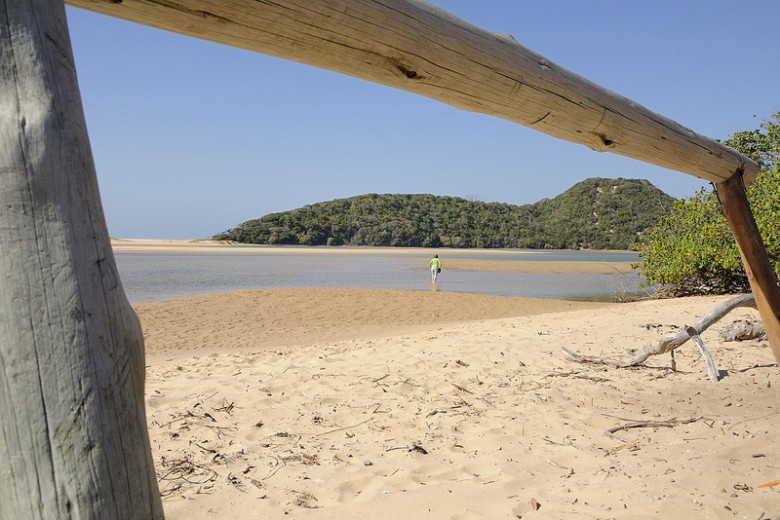 Courtesy of Andrew Ashton on Flickr
Get away from it all to balmy Kosi Bay, close to the Mozambique border. Sunsets, swimming, boat rides, snorkelling and turtle watching are among the activities available in the Isimangiliso Wetland Park. 15 camp sites available. Find out more here.
20. Kosi Forest Lodge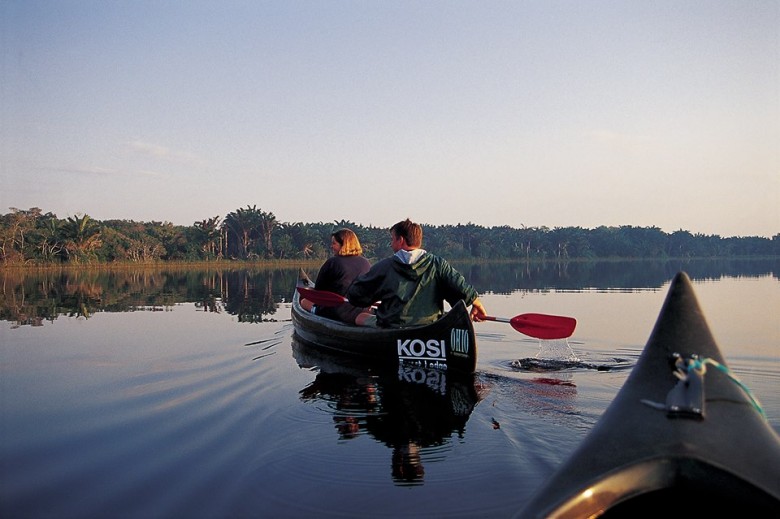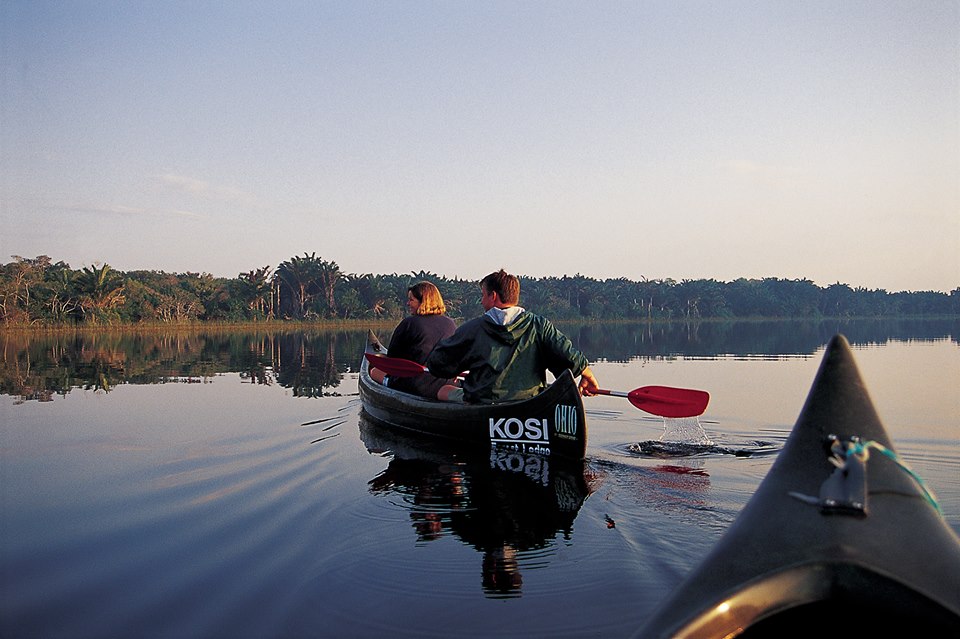 Courtesy of Kosi Forest Lodge
For a little more luxury, escape to Kosi Forest Lodge. Canoe among the mangroves, dine by fire light under the trees. About R1 645 per person per day, which includes accommodation, meals, teas & coffees, canoeing on the lake system and a guided walk in the Raffia forest as well as a sundown experience. Go here to book.
21. Leopard Rock Lookout Chalets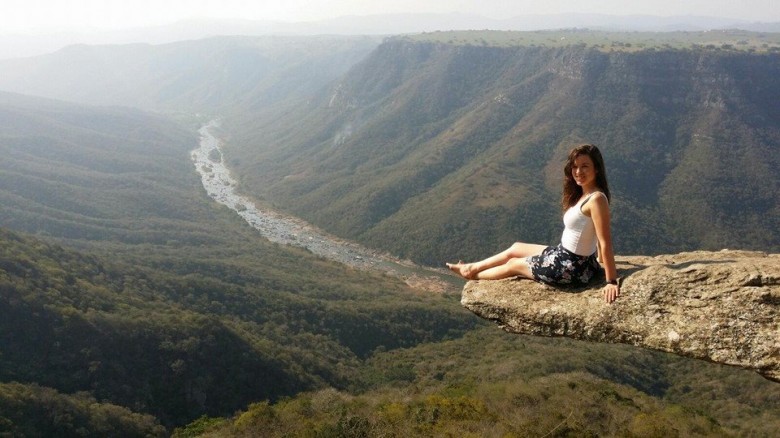 Courtesy of Sarah Hotchkiss
Imagine waking up on January 1 to a view like that! Stay in a luxury chalet for two people at R700 each per person. Oribi Flats East, Port Shepstone. Call 083 265 5261.
Freestate
22. Clarens Street New Years

For a quiet, convivial new years why not head to the friendly Freestate town of Clarens, hidden at the foot of the Maluti mountains. Each year there is a small street festival. Dine at one of the cosy restaurants then join in with the festivities Details to follow.
Mpumalanga
23. Kruger Park

Courtesy of Chalmers Reid on The Kruger National Park
No introduction is needed for the Kruger Park. One of the best places to welcome a new year with a bush braai, a game drive, the big 5 and a cold drink. To see a list of their available cottages and campsites go here. In summer remember to take mosquito repellant and sunscreen.
Northern Cape
24. Tankwa Karoo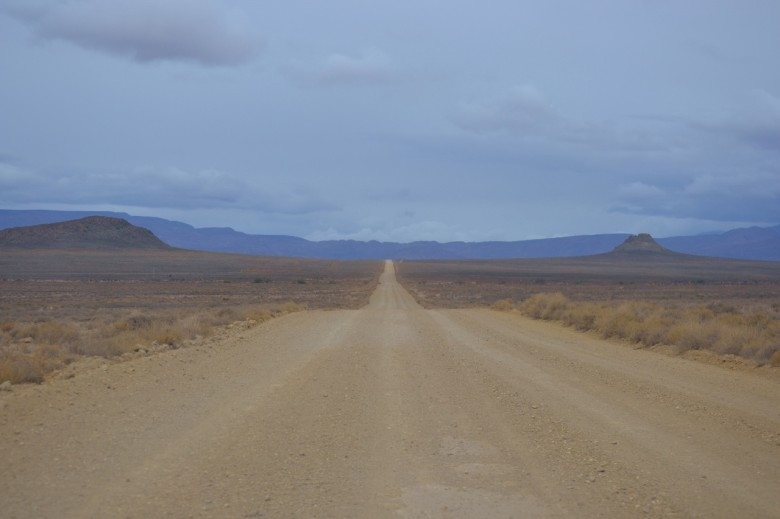 To really escape from it all and spend New Year's Eve with starlight, silence and friends I recommend the Tankwa Karoo National Park, a 5 hour drive from Cape Town. Paulshoek, De Zyfer and the Tankwa Guesthouse Complex are closer to the edge of the camp and the reception and therefore are easier to access. Varschfontein is further away and a 4×4 is recommended, though you probably will be fine in a 2×4. There are also wonderfully isolated camp sites. Rates are extremely reasonable (to give an idea- R100 for 2 people to camp per night – the same rate applies for all the campsites, or R585 for four people to stay in the charming Karoo cottage at De Zyfer). Have a look at all accommodation options and availabilty here. Remember to bring a spare tyre and drive slowly as the R355 is a dirt road which tends to shred tyres (and a second spare if you want to be cautious).
25. Orange River Rafting Adventure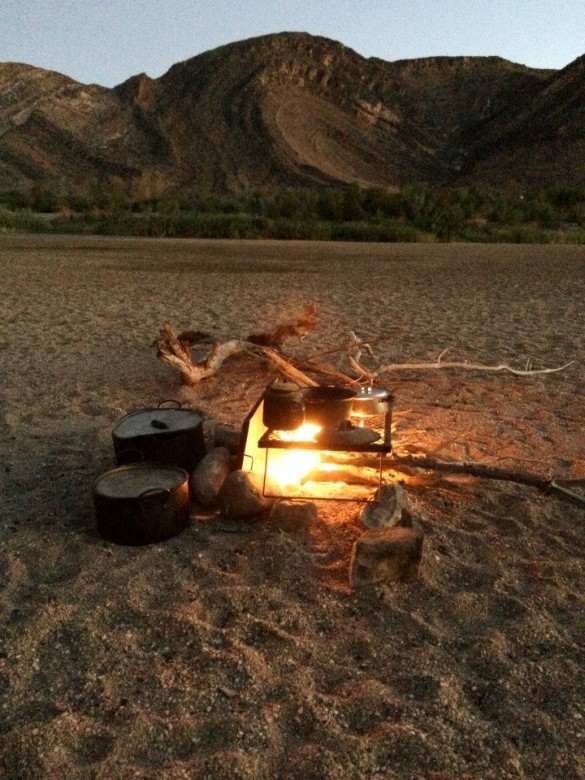 Courtesy of Umkulusafari
For the adventure of a lifetime go on a 5 day river rafting or canoeing adventure on the Orange River, camping on the banks of the river under the stars at night, swopping camp fire stories and swimming in the river in the day. All of this culminating in a party at base camp on New Year's Eve. There are many different competing raft and canoeing companies so shop around to find the trip length and price that suits your family best.
More events and further info to follow.
Bonus:
If you're working over New Years this festival might appeal to you as an epic, albeit belated celebration:
Up the Creek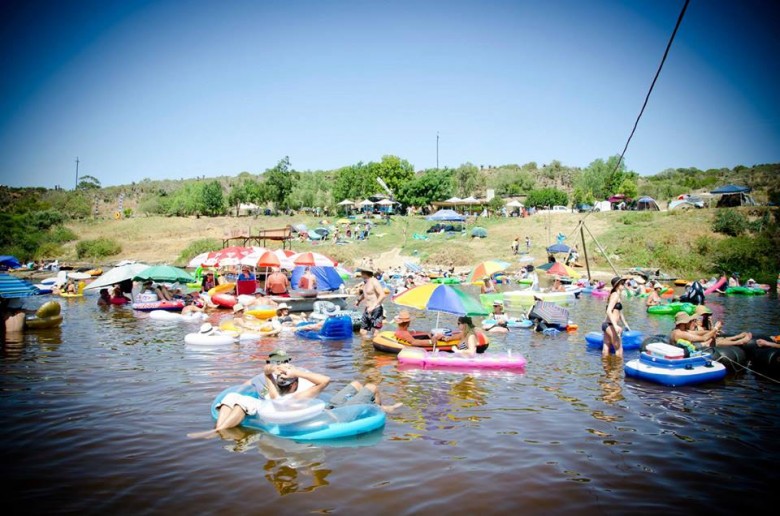 Courtesy of Up the Creek
You don't need a paddle, just good vibes and maybe an inflatable luminous lilo to rock up the Creek. You are in for a raucously good time with December Streets, Grassy Spark and many others. Don't forget the sunblock. 28-31 January 2016. R900 a ticket.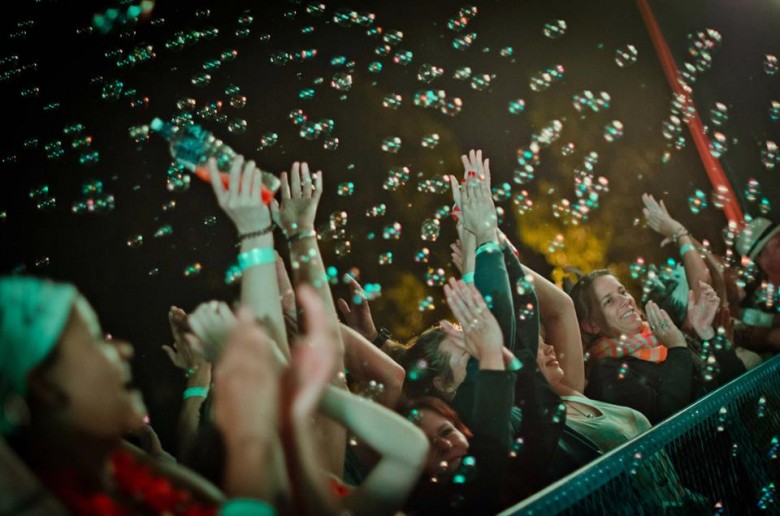 Courtesy of Up the Creek