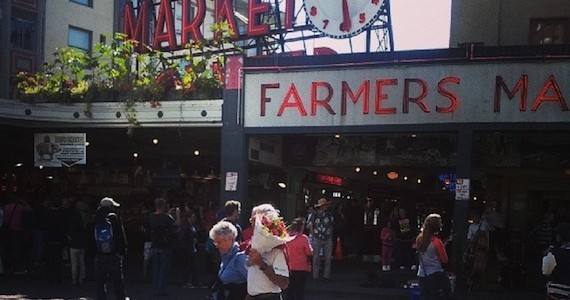 We recently spent a week in Seattle and were fortunate to have a native Seattleite and ex-Durbanite as friends to give us the inside scoop on what to do in the city. Below are five things definitely worth doing when in Seattle.
1) Check out the Pike Place Market
Pike Place Market was founded more than a century ago and is home to Seattle's first farmer's market. Go exploring, find great fresh produce, food, restaurants, touristy things to buy and the first Starbucks coffee shop!
2) Get Serious About Coffee
Seattle and Portland are serious about coffee. Our Seattleite host was a barista at Stumptown Coffee Roasters and suggested a coffee tasting. Much like wine tasting, you get your nose in, take a sip, swish and spit! This is free and held daily at 3pm. Great fun!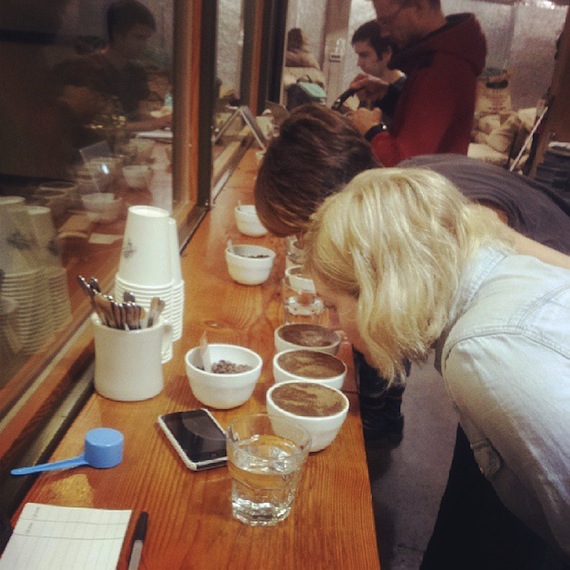 3) Visit '90s Band Sites
Visit "Kurt's Bench", a de facto memorial to Nirvana leader singer, Kurt Cobain. We also visited "A Sound Garden", one of five public art works on the National Oceanic and Atmospheric Administration campus. It was designed and built by sculptor Douglas Hollis from 1982–83 and features 12 steel tower structures, inside of which hang organ pipes of varying lengths that produce low tones when the wind blows around and through them. At the top of the towers, horizontal steel vanes catch the wind and rotate the pipes. Seattle-based rock band Soundgarden took their name from this art work. The Black Sun (1969) by Isamu Noguchi, was supposedly the inspiration for the band's 1994 "Black Hole Sun".
4) Check Out New Bands
The Seattle music scene is alive and well and there are numerous opportunities to see  up-and-coming acts. We saw one-man dynamo Prism Tats! Give him a listen at www.prismtats.com.
5) Visit Twin Peaks
Although technically not in Seattle, this is well worth the hour or so drive to North Bend. My wife and I watched Twin Peaks for the first time this year and were excited to visit the Snoqualmie Falls, which feature in the opening sequence of each episode of the series and to have "some cherry pie and a damn fine cup of coffee" at the Twin Peaks Café. In all honesty, the coffee was kind of weak and the cherry pie was OK but it was well worth it for the experience!