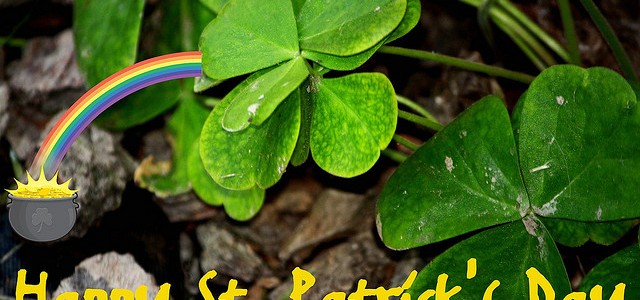 With St Patrick's Day around the corner, and in the spirit of all things Irish, the focus this week is on the Emerald Isle.
Things to do on St Patrick's Day in Ireland
Wherever you may be, St Patrick's Day is celebrated on the 17th March 2011. If you're lucky enough to be in St Patrick's country of origin then here's a few things you can do on St Paddy's Day in Ireland.
Ireland Attractions
Be a sport and kiss the Blarney Stone
Down a couple of Guinness' or Kilkenny's. Just make sure your barman pours it the right way. Ask for it on tap for a genuine Irish drinking experience.
Get into a few Irish traditions. Sing some songs and don't hold back and the Irish won't either
The Irish are responsible for some of the best whiskeys in the world (are you also seeing a theme here?) so be sure to take in some of Ireland's finest.
Avid golfers will be pleased to hear that Ireland is a golfing mecca and we hope you'll be blessed with the luck of the Irish on one of Eire's vast golf courses.
Did you know? The first ever St. Patrick's Day parade was held in Boston, United States in 1761.
Best time to visit Ireland
Ireland is known for its rain and you could be caught out in the wet at any time. However, we have it on good authority from a Leprechaun that May to September is the best time to visit Ireland.
Irish Bars in Cape Town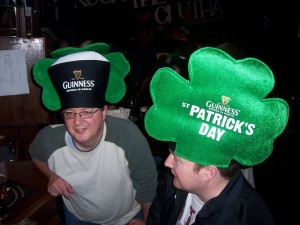 If you're starting to read this in an Irish accent then perhaps it's time we bought you a little closer to our home in Cape Town. You'll be happy to know that Irish bars are rife in Cape Town and if you're an Irishman (or any nationality) in the Mother City then you're certainly spoiled for choice this St Patrick's Day. These are just some of Cape Town's Irish bars where you can treat yourself to a Guinness on St Patrick's Day.
The Dubliner
O'Driscoll's
Catu Irish Bar
The Rockin' Shamrock
May your travels be as glad as the Shamrock this St Paddy's
If you're looking for cheap flights to Ireland from South Africa then we're at your service.
Ireland is just another visa free country for South African passport holders. Remember to get your UK transit Visa if you can't fly direct to Ireland from South Africa.
St Patrick's Day Photos Courtesy Kindurco and Prayerfriends on Flickr
[boilerplate bytitle="text"]