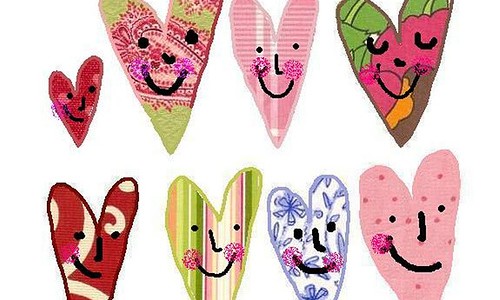 Who would have thought of Sweden as the country of love? Or to be more precise, the country of a good roll in the sack? But apparently if your love life is in a bit of a rut, then  Sweden is the place to go to. There in tucked away in the countryside not far from the city of Malmö, you'll find a small B&B called Venus Garden which is run by Yilva Franzen and her husband Ake Fridell.
What looks like a perfectly normal B&B at first glance, turns out to be a veritable palace of love once you step inside. But not in the seedy way. Surrounded by a luscious garden, the B&B is completely focused on helping couples, mostly in their twilight years, that find that the air has somewhat gone out of their tyres. And I don't mean their cars! All they need to do is check into one of the rooms in the 'Garden of Venus' to enjoy a night of love and passion in the stimulating setting of this B&B. The rooms are enough to get its guests in the mood as they all boast romantic deco and erotic names like Kama Sutra or Venus. Forget about the bible on the bed side table or a tray with stale tea and dry biscuits, here you'll be treated to some mood enhancing adult toys and erotic cocktails. (Although you can have your tea too if you really want a cuppa) If that isn't enough to set the mood then guests can sign up for Yilva's famous orgasm-classes.
For us non-Swedes; Yilva Franzen is quite a TV celebrity in Sweden and gets a fair bit of press because of her famous orgasm courses for women and couples. She has also published a couple of books among which the best seller 'Orgasming More' and she runs two erotic shops which are called 'Afrodites Apotek' (Aphrodite´s Pharmacy) located in Stockholm and 'Afrodites Under' (Aphrodite´s Wonders) which is in Malmö. With a track record like that, there is no doubt that Yilva will be the perfect host for your Swedish dirty weekend. Although smokers beware; for your after cuddle cigarette, you'll have to step outside. But that is the only thing you can't 'do' inside.