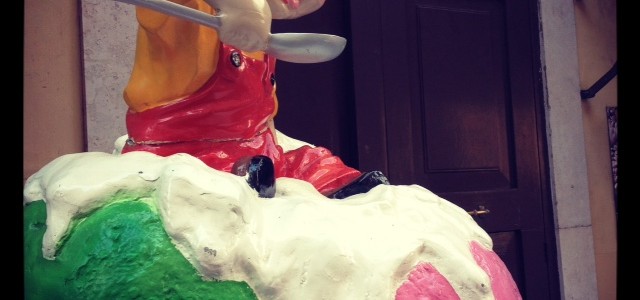 One of the main reasons I wanted to go to Italy, I confess, is so that I could eat the food. I mean, does it get any better than Italian food? I don't think so… Here's my list of the highlights to try next time you pop over to Italy:
Pasta: cacio e peppe
All the pasta you eat in Italy will be wonderful (unless you go to a tourist trap where they microwave the pasta; sadly, they exist!) But you absolutely have to try the cacio e peppe pasta. It's the simplest of dishes – spaghetti, pecorino, olive oil and loads of cracked black pepper – but the result is spectacular.
Pizza: all kinds
I can't say that any one pizza was the best because every slice of pizza we ate was amazing – thin and crusty or thick and bready, cheesy or tomatoey, every region has its speciality and each was as delicious as the last.
Parma ham and melon
Because it is the most extraordinary combination – salty and sweet, cured and juicy.
Fresh mozzarella
Preferably nodini, with fresh cherry tomatoes on the vine, and a few leaves of fresh basil. Wow.
Gelato
Be still my beating heart, the gelato! We made a point of getting through as many flavours as was humanly possible in 10 days, and I can confidently say that fruit, cream and chocolate gelato is all delicious. There's something about Italian gelato that makes it so much better than normal ice cream… I don't know what it is, but I would eat it every day if I could.
And two drinks:
Prosecco
Served ice cold and extra dry, this Italian bubbly is the perfect way to end off a hot day sightseeing.
Coffee
Espresso shots are the order of the day, but you are occasionally allowed a cappuccino (as long as it's before lunch!)
I thought I had tasted some pretty special Italian food in South Africa, but you can't beat authentic Italian. Now if only I could pop over for dinner!