If you're hoping to travel to East London anytime soon and want to make your trip as cost effective as possible, be sure to stay in hostels. Hostels are nothing to sneeze at, especially not if you're only staying for a few days in one spot. They are friendly, fun, clean and safe environments to stay in if you are looking to spare a couple of bucks on accommodation. The Sugar Shack is one of those places you have to stay at when spending time in East London.
With a name like that, one can't help but find this place intriguing. This cute hostel is situated on a sand dune on Eastern Beach, only minutes away from all the main attractions the city has to offer. It's also a fantastic surfing spot! This cool backpackers is situated in the original life-savers building, which promises gorgeous views from the sun deck.  The shack also offers so many activities, that is if you're planning to fill your days doing something other than lazing on the beach, which is seconds way.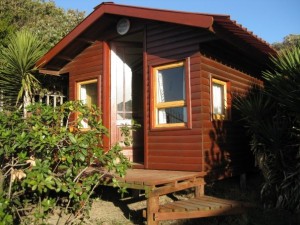 Now to get to the sleeping arrangements. For couples seeking privacy, the double log cabins with balconies and awesome sea views would be best, at only R270 (Per room), it's a bargain. If you and a friend are travelling together and you want to meet new people, while at the same time wanting to save a a few rands, shared dorms will suit you just fine. Share either a 3-4 bed dorm for R110 (per person) – that is if a 12 bed dorm for R100 (per person) does not tickle your fancy. If you are travelling in groups, dorms are the best way to go for sure.
Contact the Sugar Shack here:
sugarsk@iafrica.com
TEL: 043 722 8240
CELL: 074 890 8405
Photos by Andre Malherbe
Find your Mango or SAA flight to East London with flight routes from Cape Town to East London